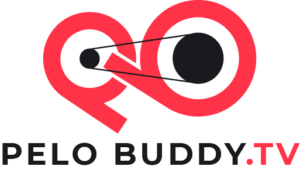 Pelo Buddy TV is an unofficial weekly Peloton TV show & Peloton podcast, for the Peloton community, by the Peloton community. This page is your one stop shop for all the latest information about the show. You can also visit
www.pelobuddy.tv
if that's easier to remember!
If you want to be sure to be notified when the latest Peloton podcast episode is released, click here and subscribe to our YouTube channel! The show will be available wherever you want to watch it of course – Facebook, Instagram, YouTube, etc.
Latest Pelo Buddy TV Video Episode (Lastest Peloton Podcast Episode)
If you have any ideas for news topics for us to cover, guests to have on the show, items you want to see reviewed, please send them in to tv@pelobuddy.com. We will also have a segment celebrating community members who got a shoutout during their workout – if you'd like to be featured, send in a video clip of your shoutout to shoutout@pelobuddy.com.
Listen & Subscribe to the Pelo Buddy TV Podcast!
The show is also available to listen to as a podcast! Simply click the link below and pick your favorite podcast player to listen and/or subscribe!




Full Pelo Buddy TV Peloton Podcast Episode & TV Show Directory
Click on an episode to find the full show notes, transcript, and more for each episode.