This morning, Peloton quietly lowered the price of both their Peloton Tread and Peloton Row devices. These are not sale prices, instead, they are the new "permanent" price of both devices (until the next permanent price change).
The Peloton Tread price was lowered to $2,995 USD (affiliate link to Peloton's website). Previously priced at $3,495, this was a price drop of $500.
The Peloton Row was lowered in price to the same $2,995. However, it had previously cost $3,195, so this was a price drop of $200.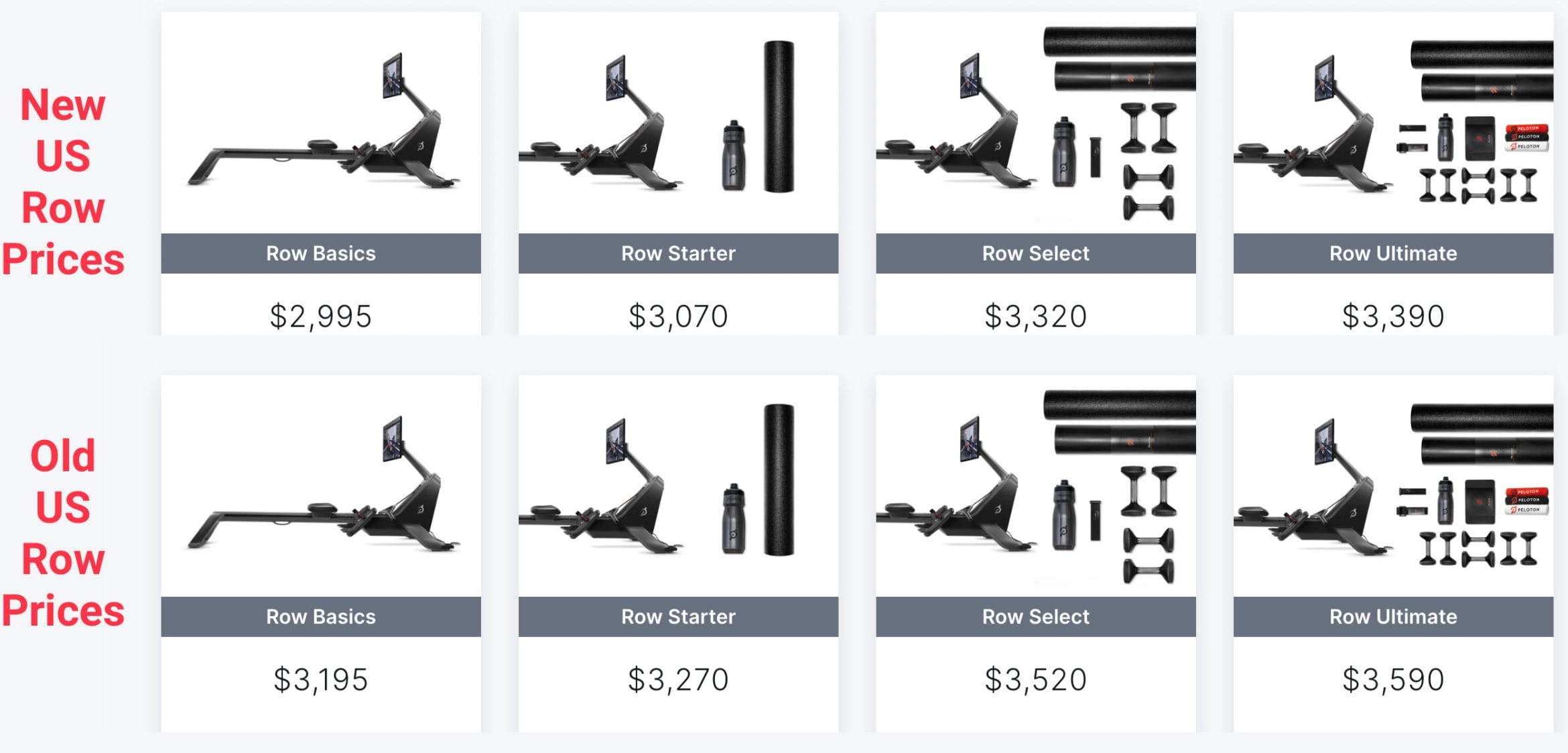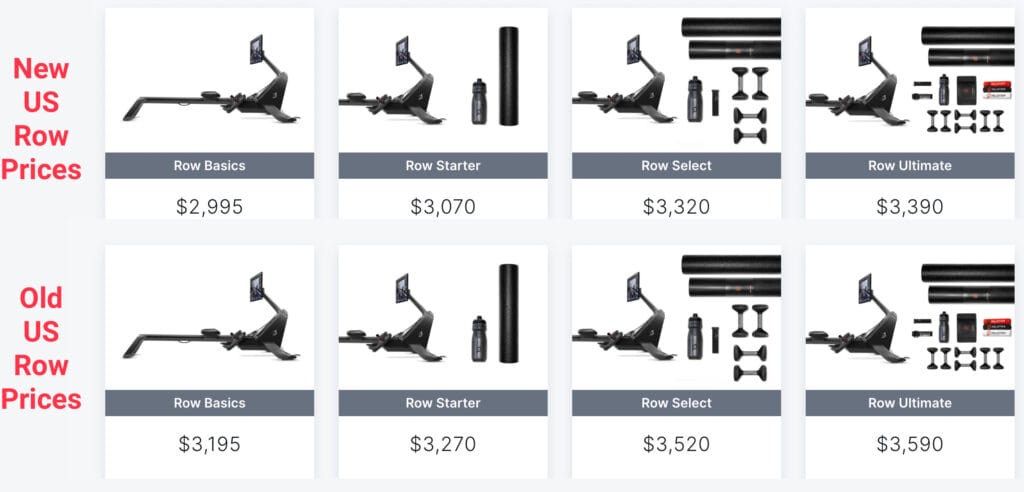 The price of the Peloton Bike, Bike+, and Guide was not changed today.
If you have purchased your Peloton Tread or Peloton Row in the last 30 days, you should reach out to Peloton customer support to see about having a price match – as you should be eligible for a free return under the 30 day free home trial policy.
This Peloton Tread price drop went into effect in the US & Canada. In Canada, the price lowered from $4,495 to $3,845 CAD – a drop of $650 CAD.
This is the the first price change for the Peloton Tread in nearly a year – and the third price change on it since Barry McCarthy became CEO. In April 2022, the price of the Peloton Tread was dropped to $2,695 from $2,845 – which was the same time the monthly All-Access membership was increased from $39 to $44 per month. However, four months later, Peloton then made a surprise increase on the price of the Tread from $2,695 to the most recent price of $3,495 (which was a price increase of $800).
While today's price drop brings the Peloton Tread price back below $3,000, it still doesn't bring it back down to what it cost prior to 2022.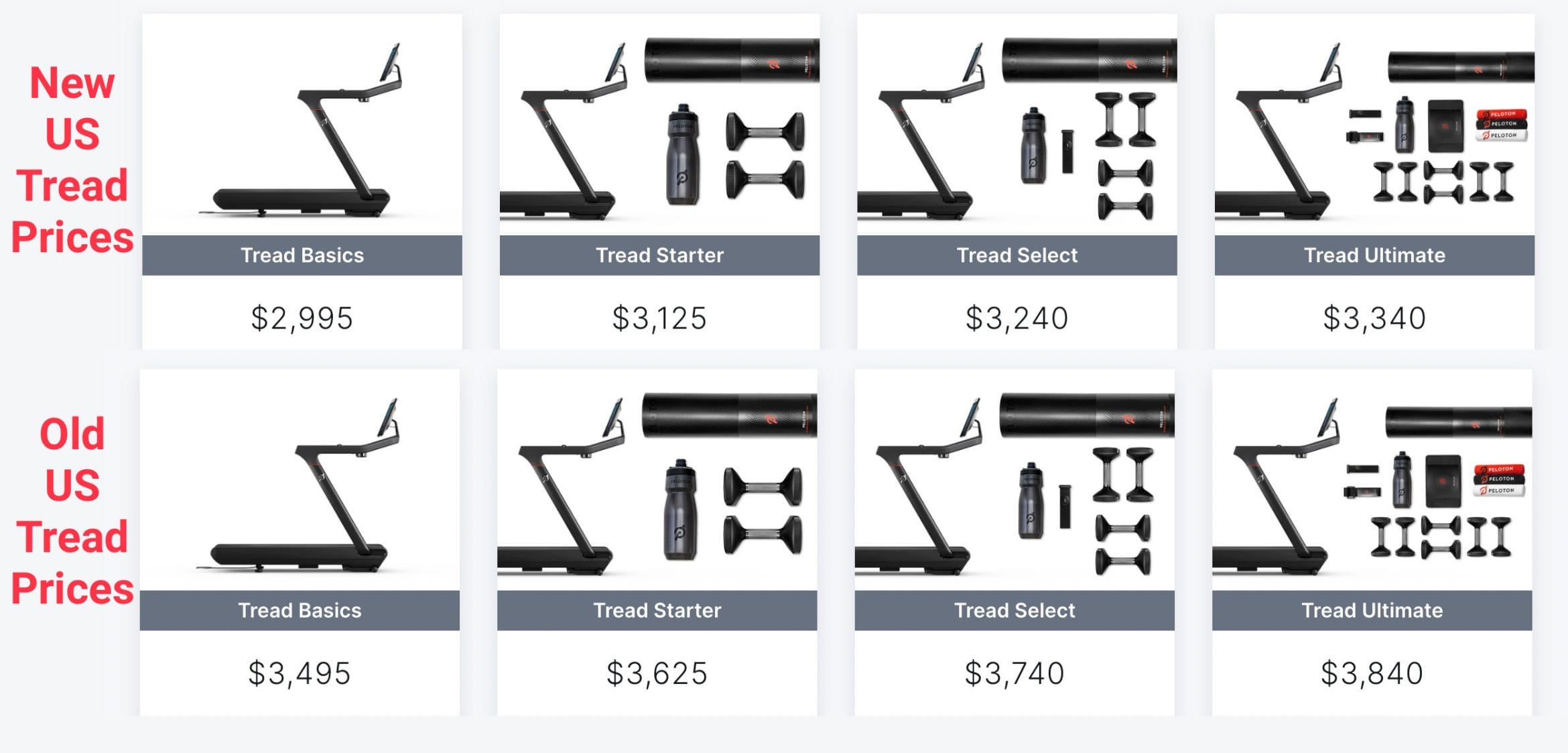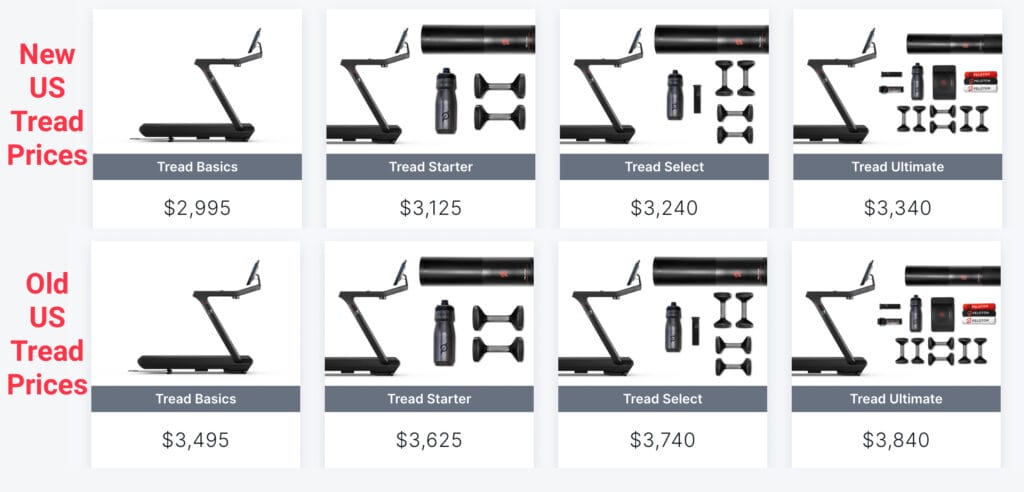 At the time the prices were increased in August 2022, they were done to "adopt a more nuanced pricing strategy targeting "value" and Premium members alike by increasing prices on our Bike+ and Tread models – which contain distinctive, superior design elements".
No reason was given for the price changes today.
This is the first price change for the Peloton Row since it was released to market. It became available for pre-orders in September 2022, and has been priced at $3,195 until today (outside of short sales like Black Friday, New Year's, and other temporary sales).
Earlier this year, Peloton lowered the price of the Peloton Guide by $100 – dropping it from $295 to the $195 price it is today.
As a reminder, Peloton also used to sell the Tread+, but it has been under a recall for more than 2 years. Recently, the CPSC approved a rear guard to fix the Tread+, but Peloton CEO Barry McCarthy said that sales weren't expected to resume until 2024 for new Tread+. We still do not know what price the Peloton Tread+ will cost when it is back for sale, however, McCarthy said he did not expect it to be any cheaper than it was before – which was $4,295. If you're curious what the differences between the Peloton Tread & Tread+ are, you can read all about them here.
You can find more details about both the Peloton Tread and Peloton Row on Peloton's website here.
---
Want to be sure to never miss any Peloton news? Sign up for our newsletter and get all the latest Peloton updates & Peloton rumors sent directly to your inbox.