Peloton Entertainment has only been out for less than a month, however, some users are reporting that it is already receiving a slight redesign, and with it, bringing Netflix to Peloton as a new top level option within Peloton Entertainment.
Yesterday, we reported that Peloton had begun quietly testing Netflix on Peloton, although you had to navigate through a few options screen to find the "Apps" section of your Peloton Bike, Tread, or Row to access it.
Less than 24 hours later, we are now hearing that there is now a prominent "Netflix" option for some users within Peloton Entertainment. The subtitle for this section is "Stream TV shows, movies, documentaries and more."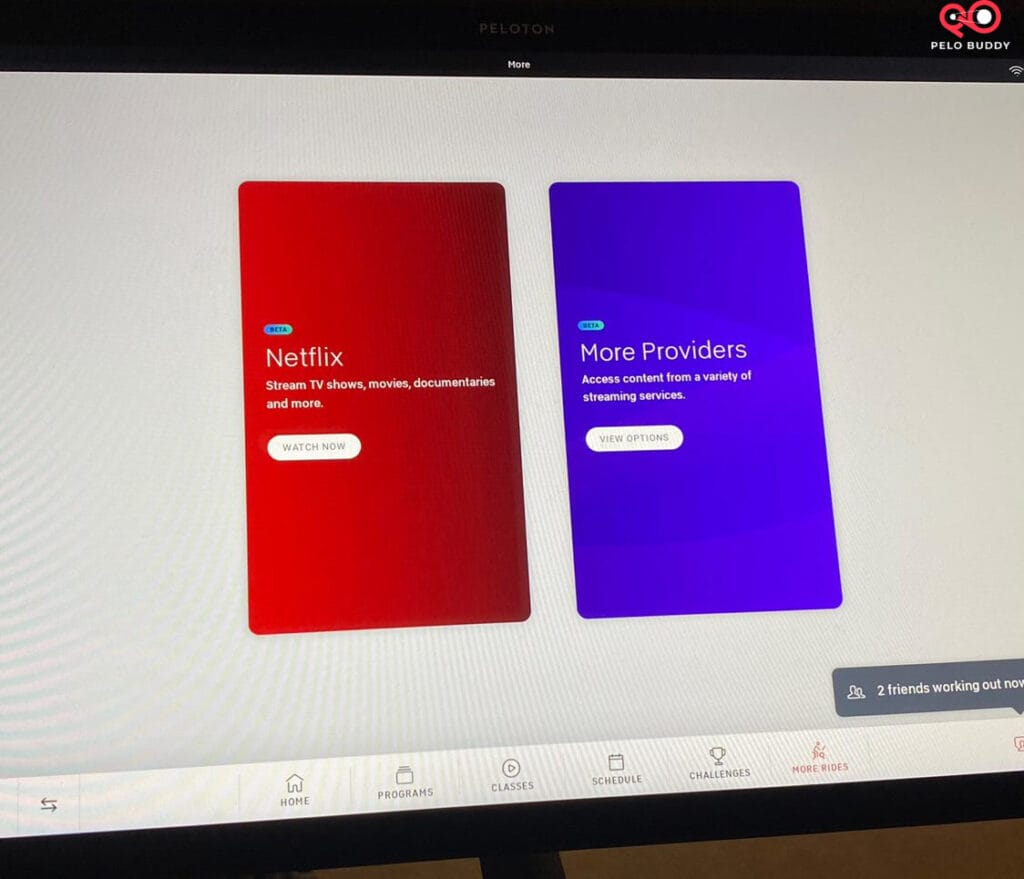 In addition, the Peloton Entertainment section has had something of a redesign. Previously, once you clicked into Entertainment, you had the list of all options that were available to you shown. For most users, this was Amazon Prime Video and YouTube TV (at least until Amazon Prime TV was temporarily removed earlier this month).
Now, users have a top level option for "Netflix". All other providers are now behind a second menu area, which is now labeled "More Providers". This area is labeled as "Access content from a variety of streaming services". Clicking into this area gives users the option for YouTube TV (and this is presumably where Amazon Prime TV would be once it is returned).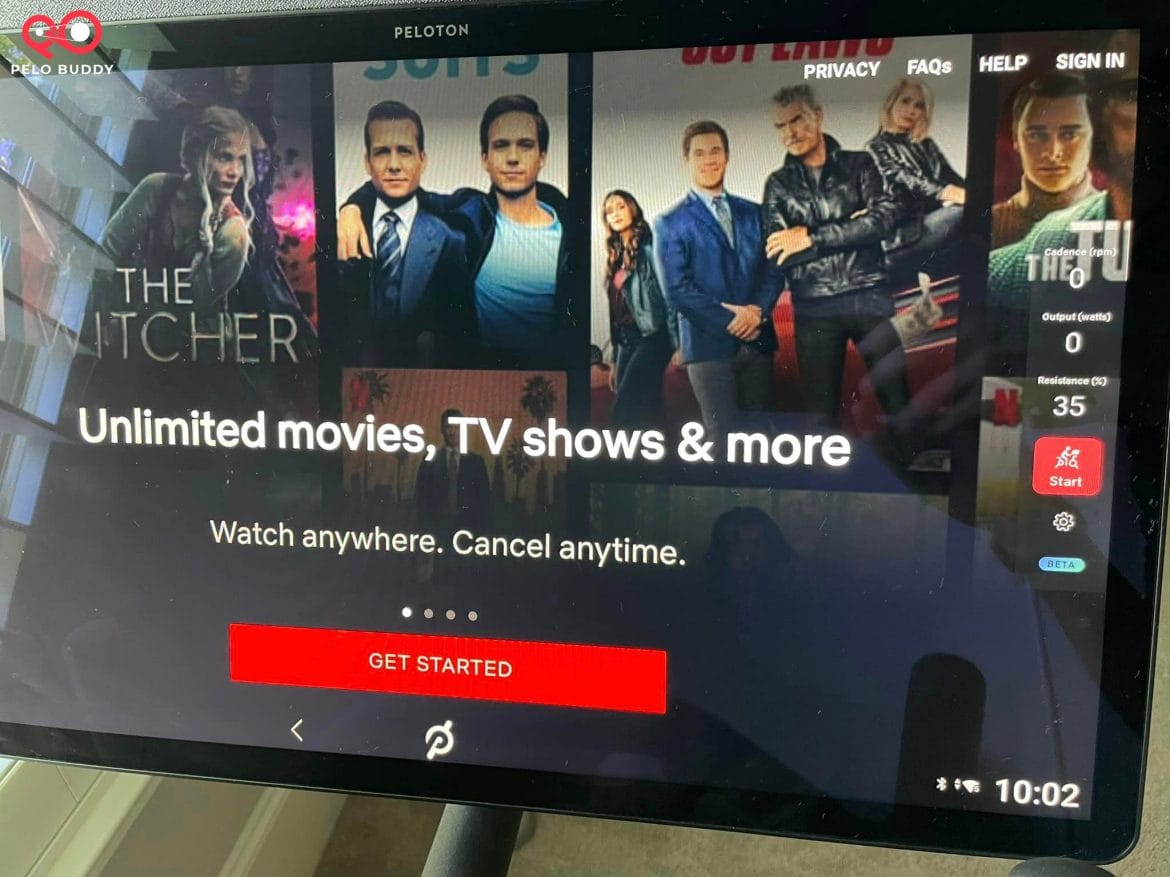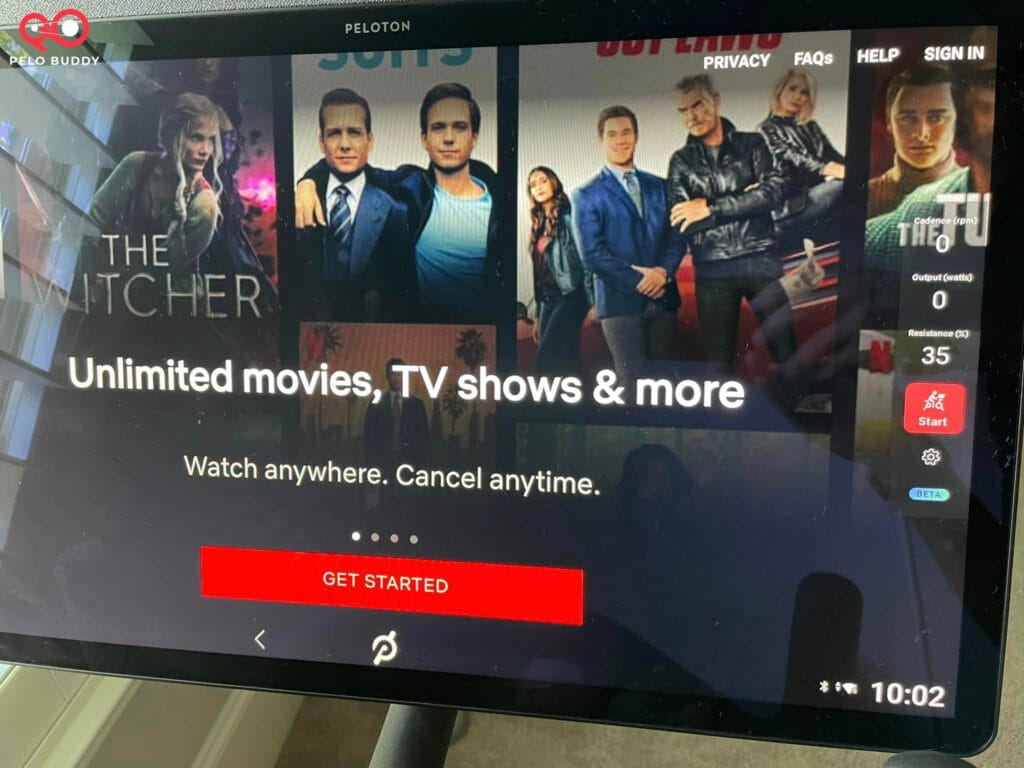 When using Netflix, the user interface is slightly different than the user interface for YouTube TV and Amazon Prime Video. With Netflix, the class metrics are displayed on the right side of the screen, and this is where the controls are to start and stop your class. A bar across the bottom of the screen lets you control the video itself (jump to the next episode, control playback speed, turn subtitles on, and more).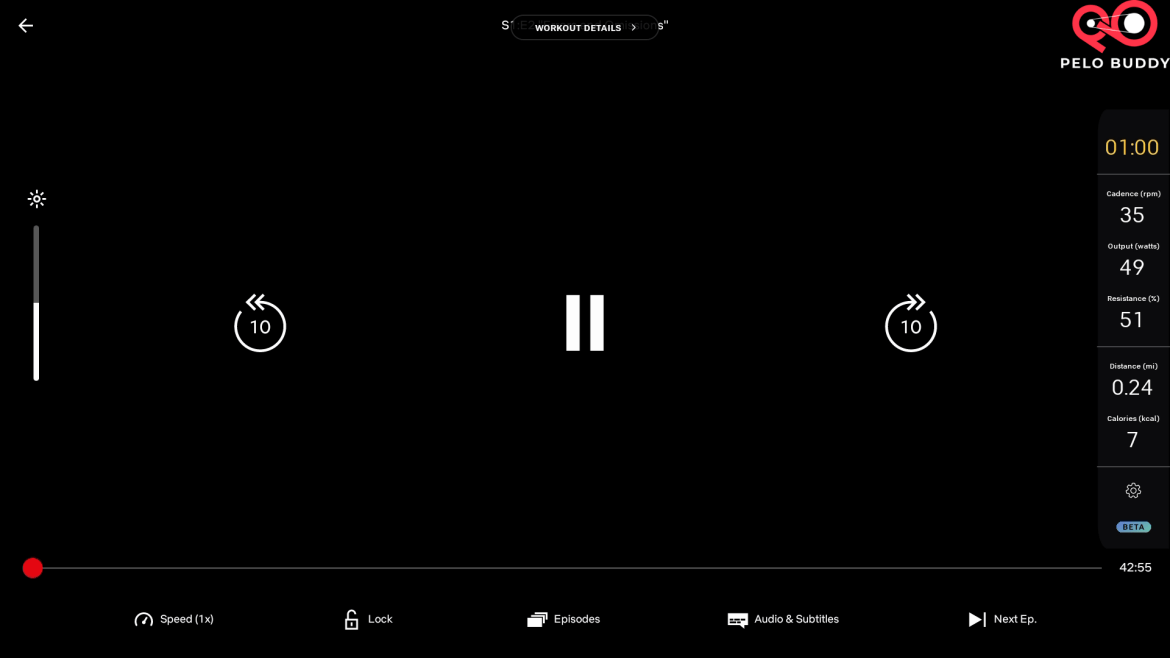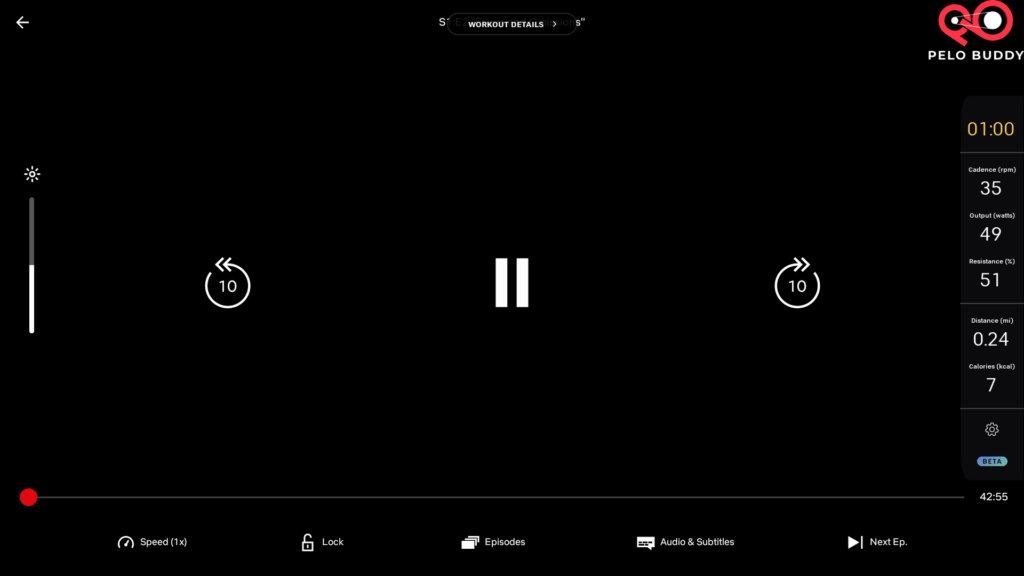 As a reminder, we previously shared that Peloton was testing a wide variety of other streaming providers, from Disney+, Apple TV+, HBO Max, and more. It's not clear which of these might get top level menu items like Netflix, and which others would be relegated to be in the "More Services" menu.
This update is not yet rolling out to all members, even those who currently have Peloton Entertainment. For the majority of people, they still seem to only have YouTube TV as an option. However, even if this is the case, you might still be able to access Netflix directly by checking your apps on the Peloton device. For instructions on how load Netflix from your apps, you can see our post from yesterday here. Some people who don't have Peloton Entertainment at all still have been able to access Netflix through their apps.
---
Want to be sure to never miss any Peloton news? Sign up for our newsletter and get all the latest Peloton updates & Peloton rumors sent directly to your inbox.