Lanebreak has officially launched on the Peloton Tread (only the Tread, not the Tread+). Peloton shared the news via press release:
Available to all Peloton Tread Members globally, Lanebreak Tread combines gaming-inspired fitness content and music for a fun interactive cardio workout that is tailored to the Peloton Tread. Today's announcement follows the introduction of Lanebreak Bike in 2022 with millions of Lanebreak workouts completed since launch.
For those unfamiliar, Lanebreak is Peloton's video game exercise format that was designed for the Peloton Bike. It is now rolling out on Tread devices, tailored to a running workout instead of a cycling workout.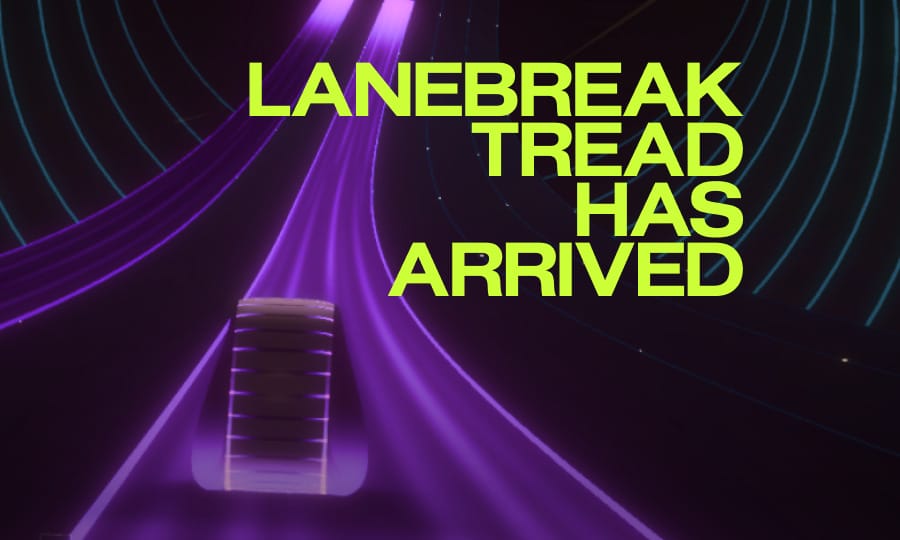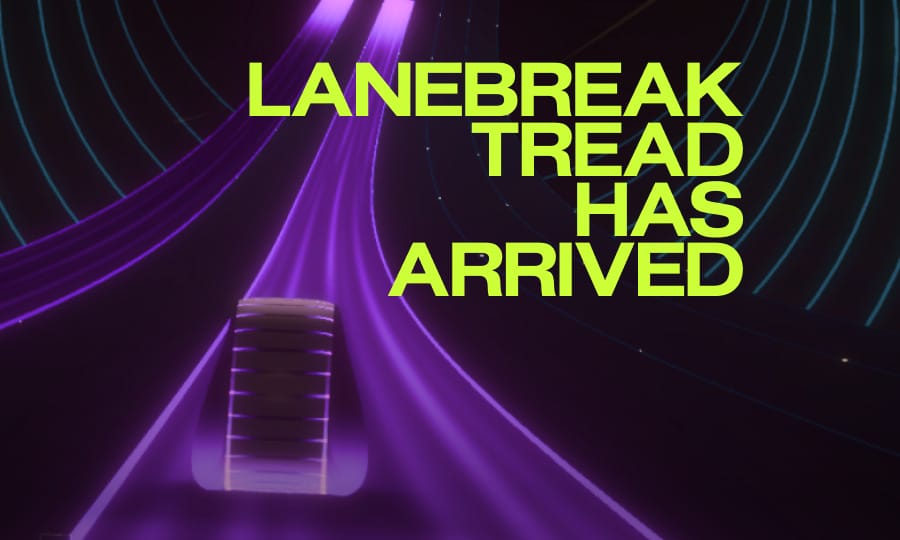 The press release explains:
Lanebreak Tread is a gamified workout where users have to match and sustain their incline or speed according to animated cues on the tablet to get the highest score possible. The experience, which is available to All-Access Members using a Peloton Tread, combines immersive visuals, fitness-inspired challenges and a beat pumping soundtrack.
Note that for now, Lanebreak will only be available on the Tread – not the Tread+. It can be found in the "More" tab alongside Scenic Content and Just Work Out. As with other releases, it might take a few days to roll out to everyone's Tread – although many people might be seeing it this morning.
This is also where you will find the new "Entertainment" option allowing you to stream YouTube TV & Amazon Prime TV if the beta has been enabled for you.
We've had a chance to take a few runs with Tread Lanebreak and will highlight the gameplay and what to expect from Peloton's video game on the Treadmill below.
Similar to Lanebreak on the Bike, there are five difficulty levels to choose from. There are also beats (earning points for being in the correct lane) and streams (earning points for moving a specific speed within the specified range). However, there are no breakers (output challenges), which is likely due to safety reasons.
In Tread Lanebreak, you change lanes by adjusting your incline. The game will dictate what lane you are supposed to be in, and what speed you should be going, based on challenges (which we described above) taking place throughout the level.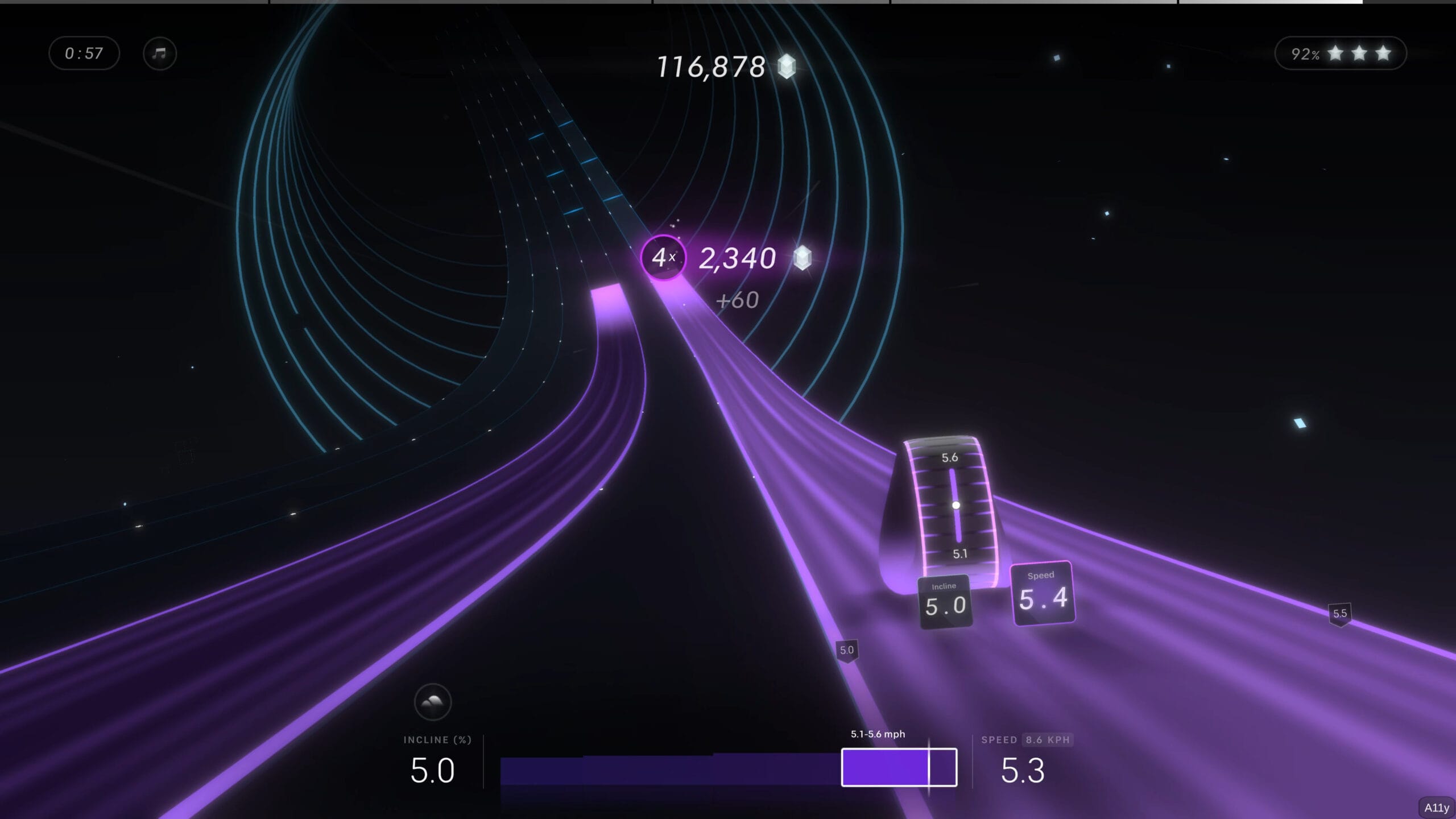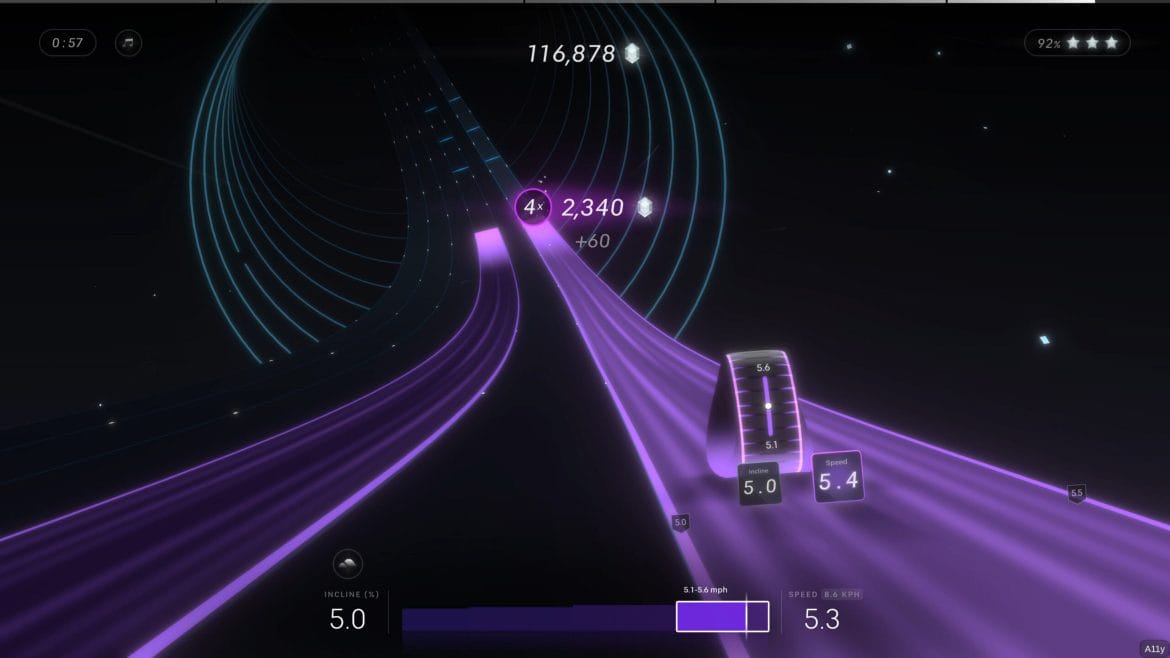 There is also a new "auto incline hill" challenge built into the game, known as Hill Moments, that are tailored for the Tread Lanebreak. According to Peloton's press release:
This new experience takes inspiration from Peloton Instructor-led classes and leverages the Tread's hardware capabilities to provide an immersive auto-incline experience through a new Hill Moment. When entering a Hill, the Tread will adjust its incline automatically to follow the curve shown to the user in the 3D world displayed on the Tread tablet.
Besides the Hill Moments (which are usually relatively short) the Tread will not automatically change the incline for you – you will need to manually change incline to move between lanes.
To start playing Lanebreak, you begin by picking what playlist (or level) you want to take. Lanebreak is music focused, and tries to line up the challenges within the games around the beat and intensity of the music. There are a handful of playlists/level available at launch, and if Lanebreak for Cycling is any indication, we might see a few new levels added each week to the game. Once you have selected your playlist, you then pick your difficulty level – which impacts what the speed ranges are going to be for your running pace.
For every game you complete, you will earn two different scores. One is a star ranking, which is the percentage of challenges you successfully completed on a range of 0 – 100%. You will also earn a numeric score which places you on a leaderboard. There are leaderboards for each difficulty option within a level – broken down by a leaderboard for the last 7 days as well as a leaderboard for all time.
However, keep in mind you and another user might both have a star score of 100%, but one of you might have a much higher overall score. That is because within the game, there will be certain challenges taking place at the same time in multiple lanes. The more difficult lanes (further to the right, with higher incline) will award more points for completing them since they are more difficult.
Although there is a leaderboard after the fact, note that there is no "live" leaderboard while you are doing the class. You are not able to see a live leaderboard during a Tread Lanebreak workout showing you anyone else who might be taking the same level at the same time as you like you would by taking a normal Peloton class.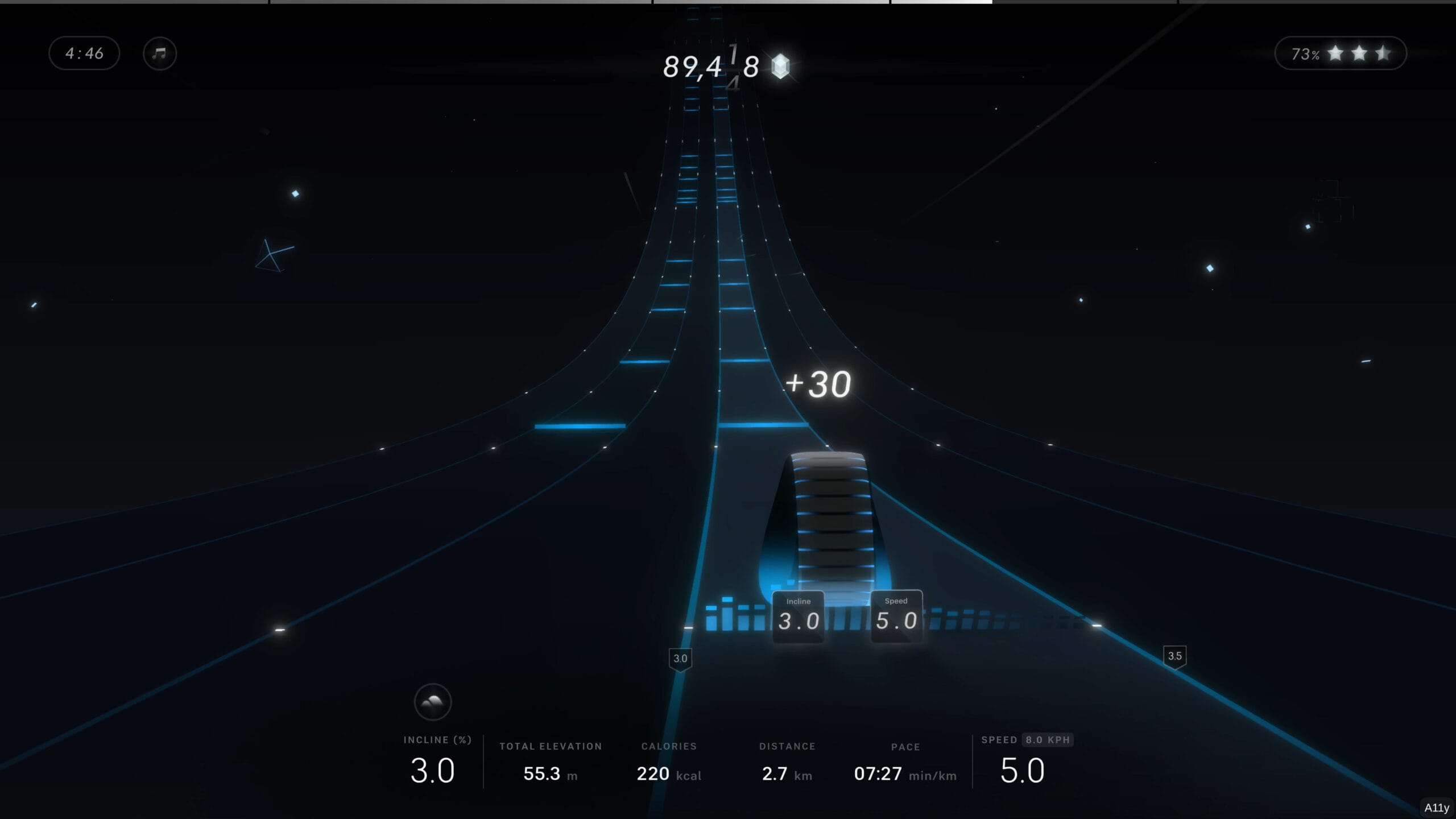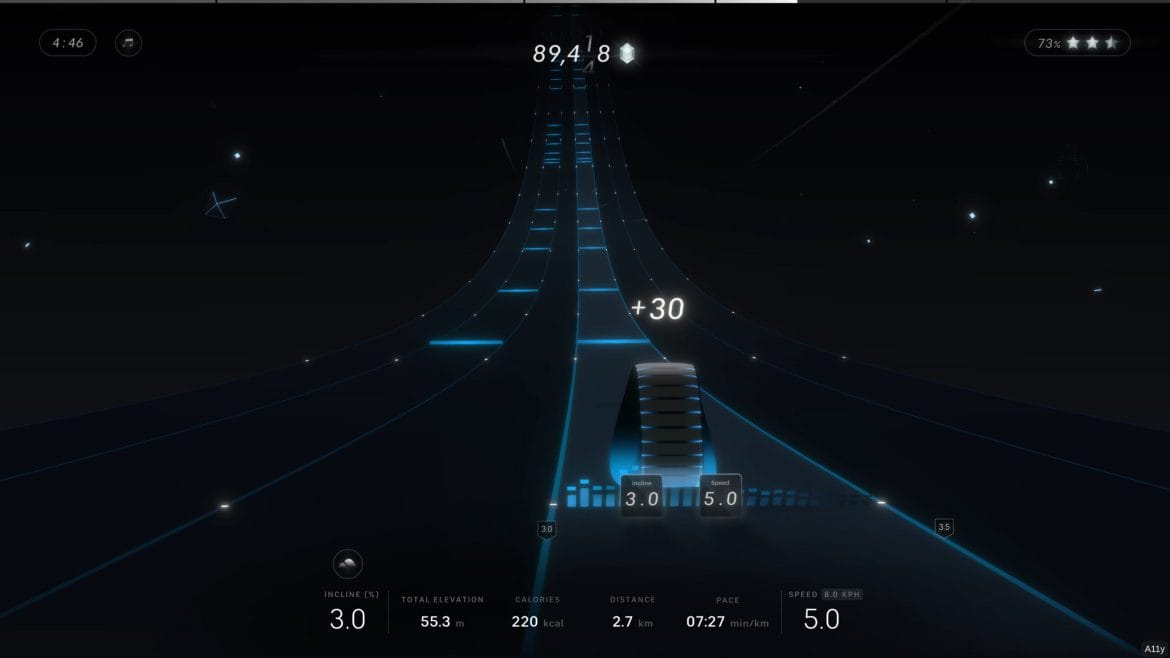 Workouts you take with Tread Lanebreak get saved to your profile like a regular workout would, and count towards streaks and mileage challenges. You are also able to see your workout graphs in the details of your workout summary as well. If you have a heart rate monitor, whether it is a bluetooth heart rate monitor, the Peloton Heart Rate band, or the Apple Watch – you are able to pair it with Tread Lanebreak and have it track your heart rate during the workout.
A common concern could be whether Tread Lanebreak gaming might make the user feel nauseated. Of course everyone will have a different experience, but in the several runs we have done using Tread Lanebreak we did not experience this.
For some levels, we were able to set and mostly forget the speed after the first minute. From there, it was simply a matter of adjusting the incline to change lanes – as the speed ranges for all the challenges within some of the playlist allowed you to stay at one speed. However, this may not always be the case depending on which difficulty level, or playlist, you select.
Those who frequently play Lanebreak on the Bike will know that music is a key element of the experience. According to Peloton's press release they collaborated with world renowned DJ Tiësto – who also happens to be a Pelotom member – on a custom mix for Lanebreak on Tread:
"Music has a unique ability to motivate and bring out energy when we need it most. As a Peloton Member myself, I understand how essential it is to find the right song for the moment. When working on my latest album Drive, I wanted to create music that could propel you forward. I was pleased to make a custom mix for Lanebreak Tread, a perfect match for these songs," adds Tiësto.
Earlier this month Peloton teased that "something new" was coming to the Tread, and hinted that it was Lanebreak via new images on the home screen.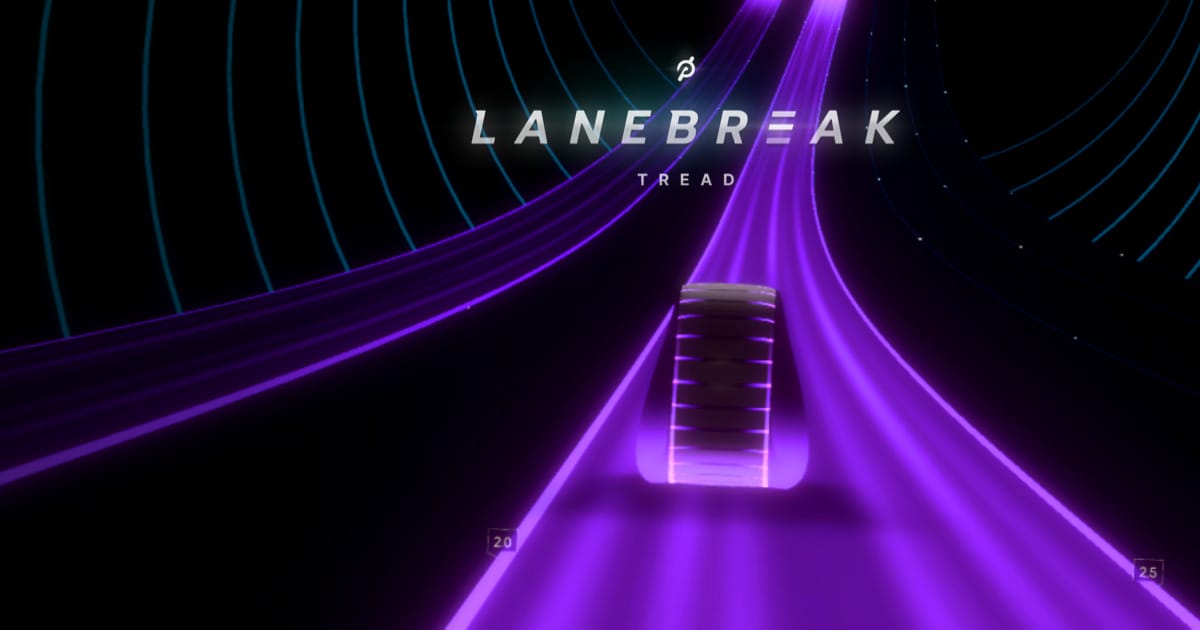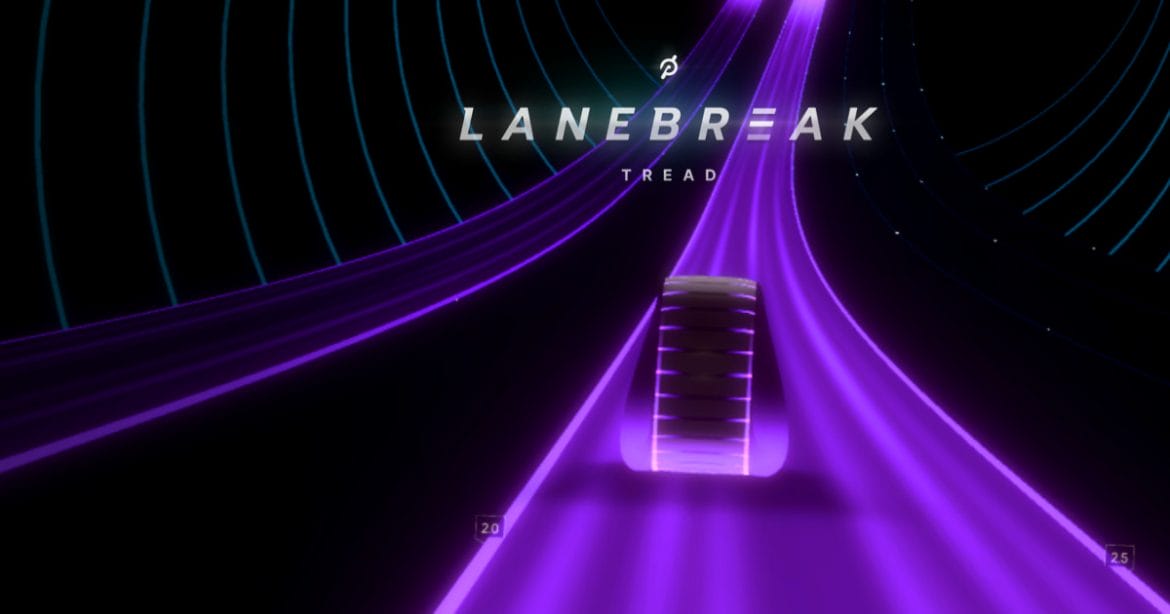 Lanebreak initially launched on the Bike in February of 2022. Last year we reported that Peloton was "actively exploring" adding Lanebreak to the Tread, as confirmed by Peloton Senior Director of Product Management David Packles at a 2022 Homecoming panel.
Are you excited to see Lanebreak expand to the Peloton Tread?
---
Want to be sure to never miss any Peloton news? Sign up for our newsletter and get all the latest Peloton updates & Peloton rumors sent directly to your inbox.