Peloton has made all of the "Our Future Selves" classes, which are a collaboration with Ashton Kutcher, available for members on the Peloton Bike. Although they are taught on the Tread, these classes have also been loaded as Bike classes for members who might want to take classes along with the special guests – but might not have a Tread. Peloton has also done this same thing previously with the "On the Leaderboard" classes – making them on both Bike & Tread no matter which device they are taught on.
In addition, Peloton has launched a new flash challenge called the "Our Future Selves Challenge." The official challenge description reads:
Ashton Kutcher is running the marathon in New York to raise funds for the nonprofit Thorn – his "why." Complete three Our Future Selves classes during the week of 10/10-10/17 and receive a special badge for participating.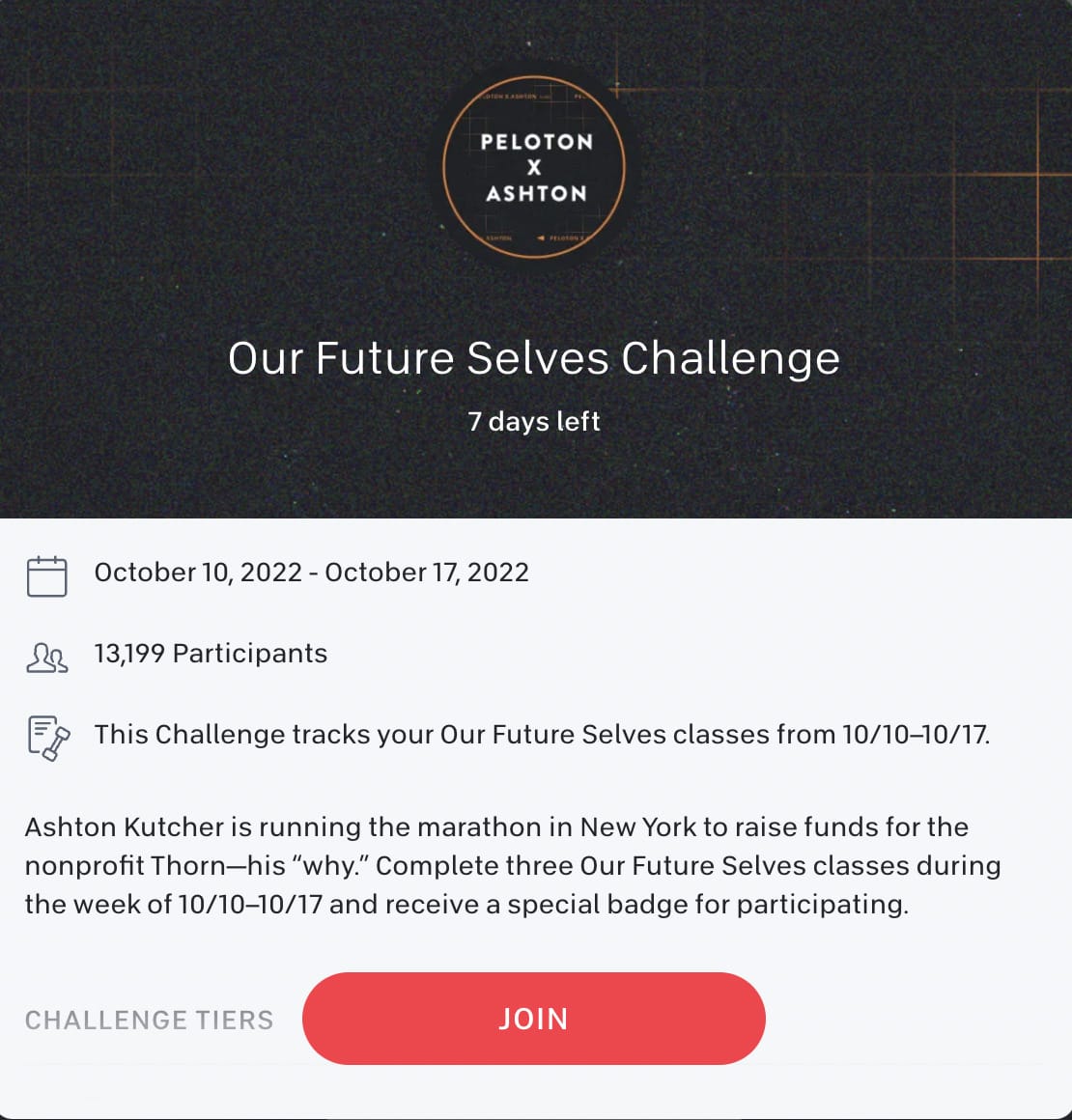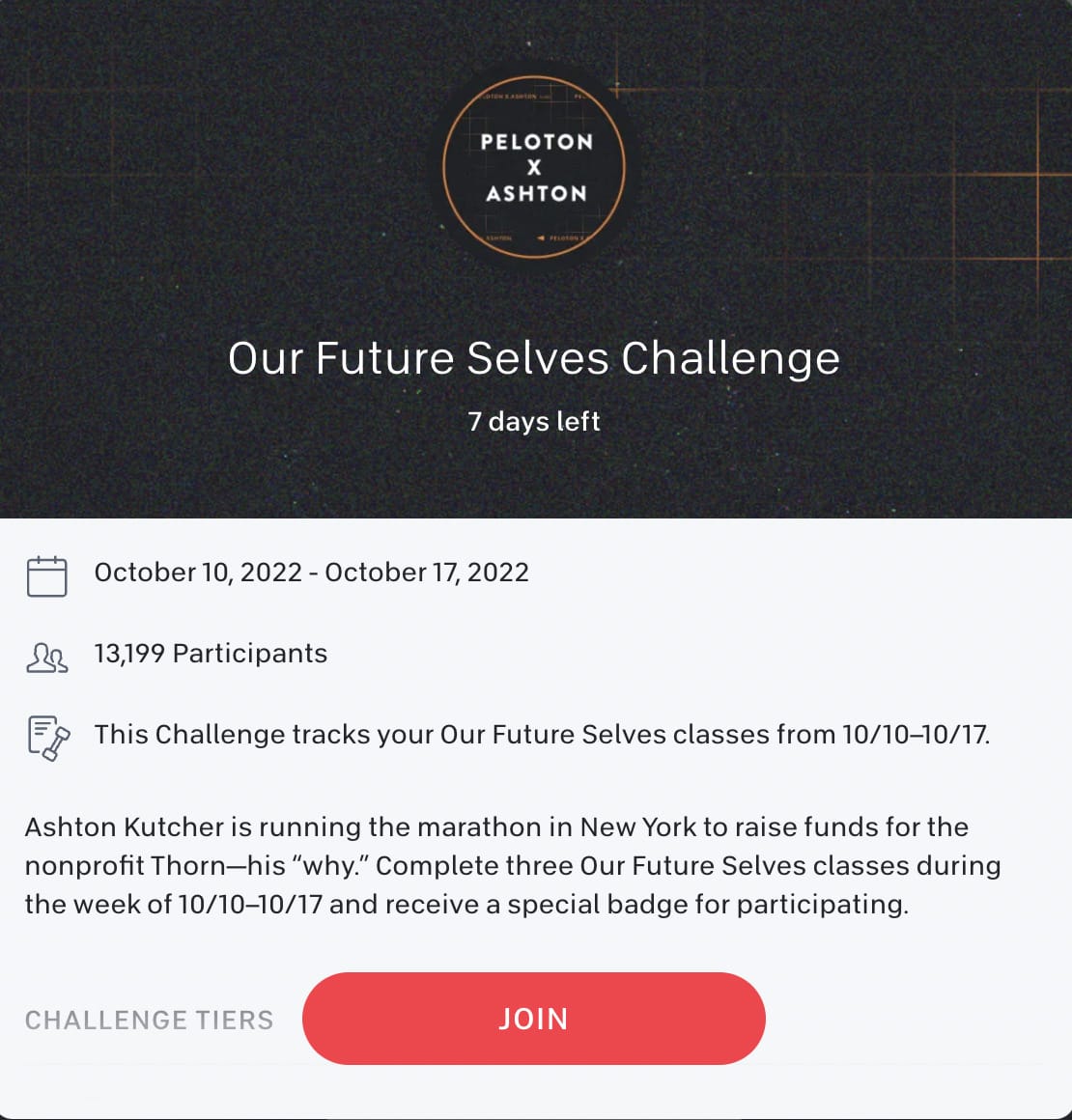 You can sign up and opt into the challenge via the website, through your Bike or Tread touchscreen, or from the App. Be sure to opt in to ensure your progress is tracked!
Members must take three classes from the Our Future Selves collection by October 17 in order to earn their badge. If you're looking to collect other badges this year, be sure to check out our complete guide.
The Our Future Selves series features Ashton Kutcher running alongside Peloton instructors and celebrity guests on the Tread. Celebrities so far have included Natalie Portman, Kim Kardashian, Kenny Chesney, Chris Paul, Adam Grant, and Allyson Felix. Peloton announces the celebrity each week before the episode drops on demand. You can read more about the "Our Future Selves" series via our overview article.
Peloton's collaboration with Ashton Kutcher was first announced back in July in tandem with a refresh of their marathon training program. Kutcher is running the TCS New York City Marathon to fundraise for his non-profit organization Thorn, which fights against the exploitation of children.
As a reminder, you can sign up and opt into the challenge via the website, through your Bike or Tread touchscreen, or from the App. Previous challenges have included:
What have you thought of the Our Future Selves series so far? Will you be opting into the Peloton flash challenge?
---
Want to be sure to never miss any Peloton news? Sign up for our newsletter and get all the latest Peloton updates & Peloton rumors sent directly to your inbox.