Peloton is launching a new challenge called "Boxing Contender" to encourage members to try out the new Peloton Boxing content. The challenge begins on February 2 and runs through February 8, and you can opt in here.
The description reads, "Think you can make it to the final bell? Step in and test yourself like never before. Complete 90 minutes of boxing classes to earn your Contender Badge."
Members must complete 90 minutes worth of boxing in 7 days in order to earn their badge. If you're interested in acquiring other badges, be sure to check out our complete guide.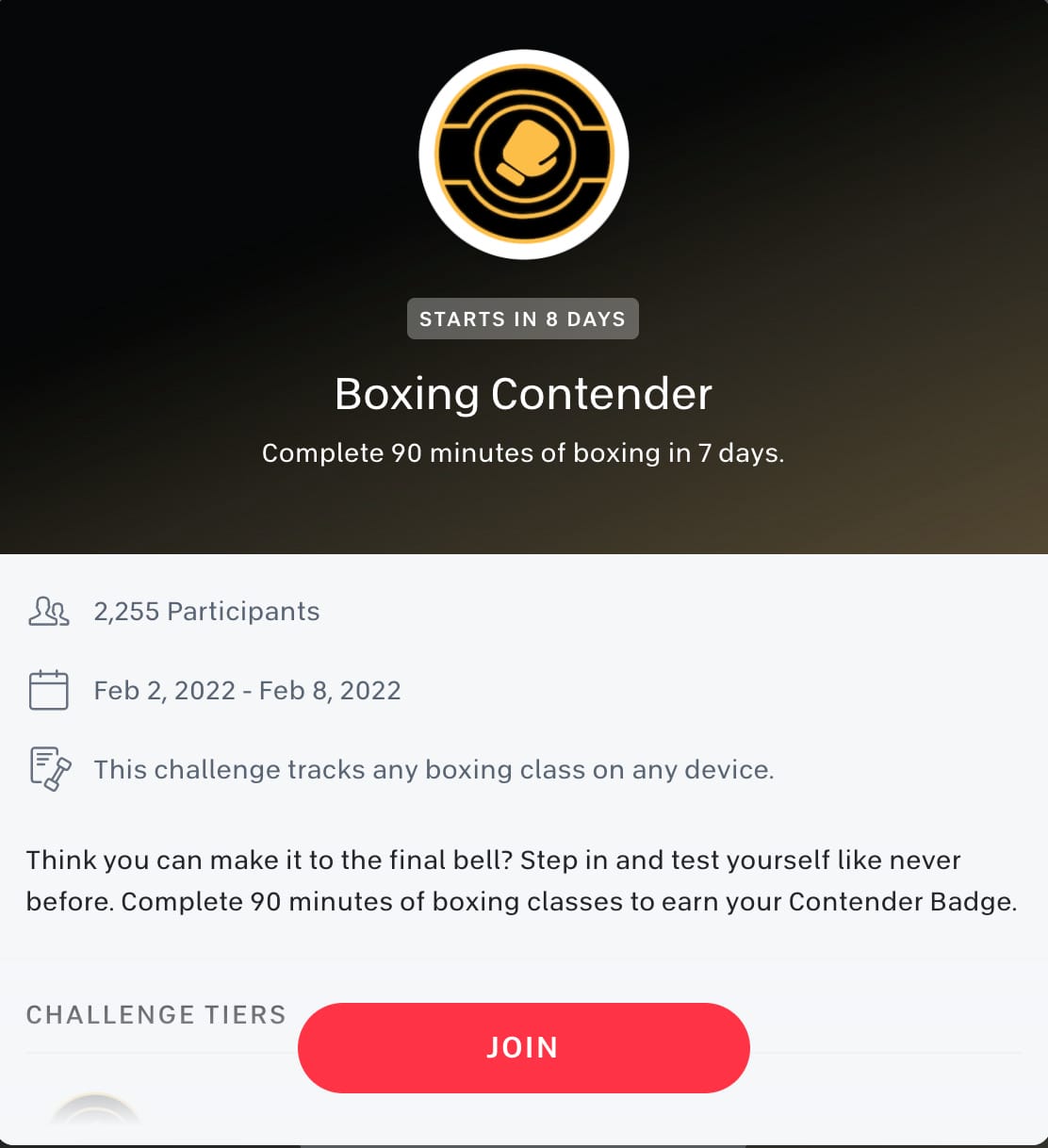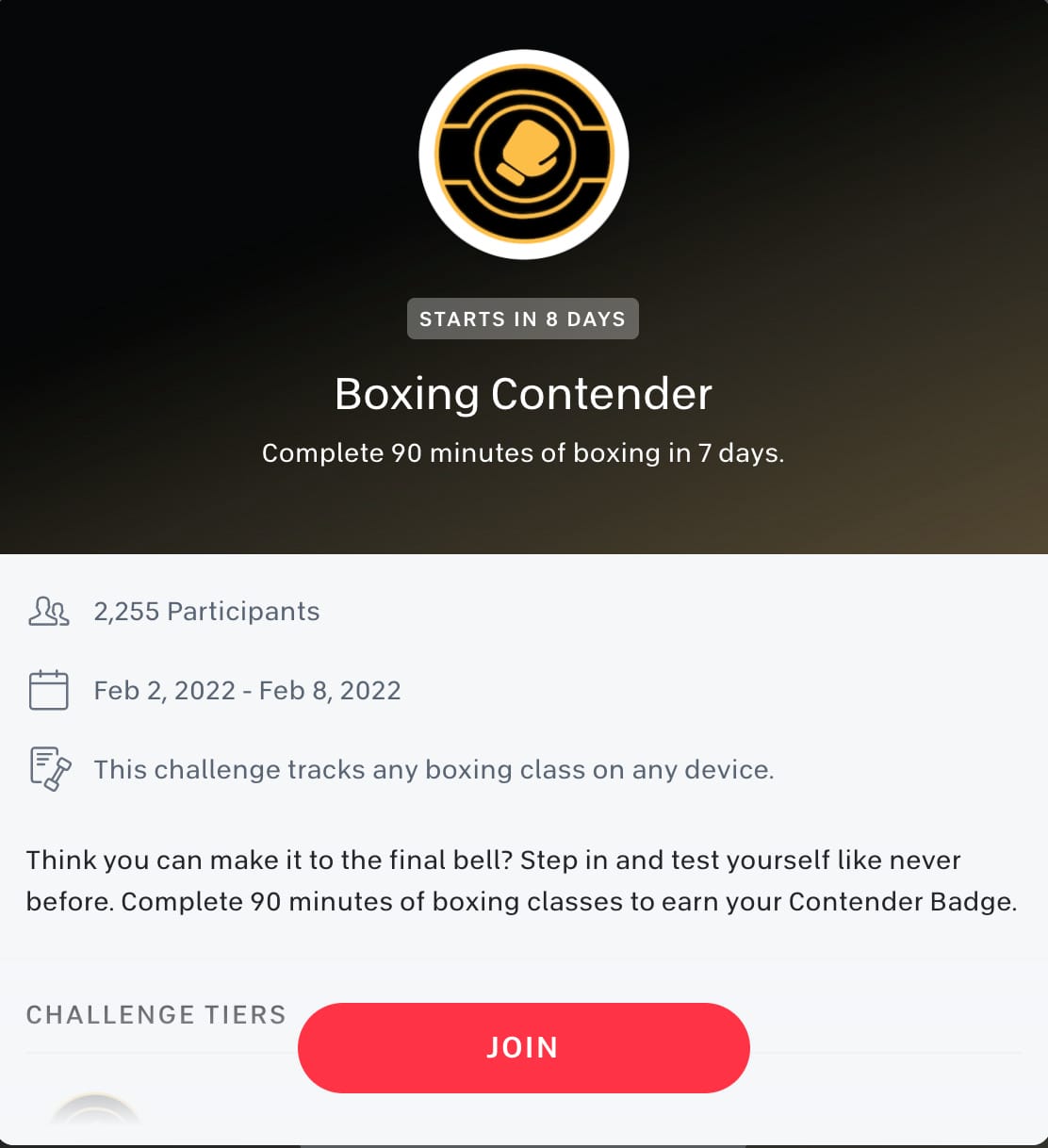 Peloton also let members know today that they would be adding new boxing classes every Friday. The email reads, in part:
Boxing is finally here! And every Friday, we're dropping new, on-demand classes, guiding you through a nonstop boxing flow.
In the past Peloton has hinted that additional boxing instructors will be added as Peloton Boxing evolves, but it is unclear whether these Friday drops will still only include the three original instructors: Rad Lopez, Selena Samuela, and Kendall Toole.
Peloton Boxing first launched last December via the Get Hooked program. Boxing classes were previously only available to those taking the program; though you can reference our guide if you want to access the direct class links to take the content a la carte.
However, it was announced this morning that the first live boxing classes will happen on January 28 as part of the Eminem featured artist series.
You can join the Boxing Contender challenge now via the website or from any device – simply navigate to the Challenges page and select the Upcoming tab. Then hit "join" and you will be ready to go on February 2!
Previous Flash Challenges have included:
---
Want to be sure to never miss any Peloton news? Sign up for our newsletter and get all the latest Peloton updates & Peloton rumors sent directly to your inbox.