Peloton knows there is no motivation like a badge, so has created a new badge to try to get people to try out their all-new Barre classes that were just launched last week. The new challenge is called the "Raise The Barre" challenge. From September 28th through October 4th, the goal is to take any 6 barre classes anytime over the course of the 7 days.
Elevate your low-impact workouts with this powerful new discipline. Focusing on small but dynamic movements, you'll get a total body workout using just your bodyweight. Take 6 barre classes in 7 days. Complete all from September 28–October 4 to earn your next badge.
Any method of taking the barre classes will count, whether it's Peloton Digital (iOS, Android, Roku, AppleTV, etc), or through a Peloton Bike, Bike+, or Tread. There are 10 Barre classes available to take at this point. You can find them in the "Strength" category of the on-demand library, or by clicking this link to go directly there. Just don't forget to join the challenge through a Peloton Device, the iOS app, or Peloton website first!
Flash challenges were first created by Peloton in February 2020. Previous flash challenges have included the Get Up To Get Down, Run 4 Fun, Leap into Action, the Recharge & Restore, Rep & Repeat, and more.
You can click here to sign up for the Raise The Barre challenge.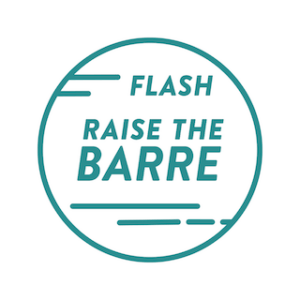 ---
Want to be sure to never miss any Peloton news? Sign up for our newsletter and get all the latest Peloton updates & Peloton rumors sent directly to your inbox.