Peloton is partnering with celebrity Ashton Kutcher as he trains for his first-ever marathon. Peloton has refreshed their marathon training program (Road to 26.2) and published a blog post with additional information:
Ashton Kutcher is running his first ever 26.2, at the 2022 TCS NYC Marathon, and to help him across the finish line, he's teaming up with Peloton and instructor Becs Gentry to get race ready by following Peloton's Marathon Training Program. He's training for a cause close to his heart—raising funds for a non-profit, Thorn, which he co-founded 10 years ago—and putting his whole heart into his training. Stay tuned for more updates and opportunities to train alongside Ashton and Peloton as the countdown to the New York City Marathon begins!
Peloton also posted to their Instagram account, sharing that they updated the "Road to Your 26.2 Part 1" training program:
Training for a marathon? Start here! 👟🛣
We've refreshed our ~Road to Your 26.2 Program~ with re-recorded Strength for Runners classes and updated outdoor runs. Who better than @robinnyc, @becsgentry, @mattwilpers, @rebeccakennedynyc, and @andyspeer to get you to that finish line?!! 🏁
We first reported last week that Peloton quietly updated this program, and this partnership with Kutcher is apparently an effort to promote the program.
The blog post also contains a video with Kutcher running on the Peloton Tread, eventually alongside instructor Becs Gentry. Kutcher says "We're going to make a show, so enjoy the show." He is presumably referring to Peloton's On the Leaderboard series, indicating that he will be a future guest. Past guests so far have included Usain Bolt & Joe Jonas.
Kutcher will run the marathon to fundraise for the organization Thorn, which fights against the exploitation of children. He also Tweeted about the news, saying: "Let's find our future selves together."
We will share additional information about Kutcher's potential On the Leaderboard appearance as it becomes available.
You can read more about Peloton's new partnership with Ashton Kutcher via the Peloton Blog. The New York City marathon is scheduled for November 6, 2022.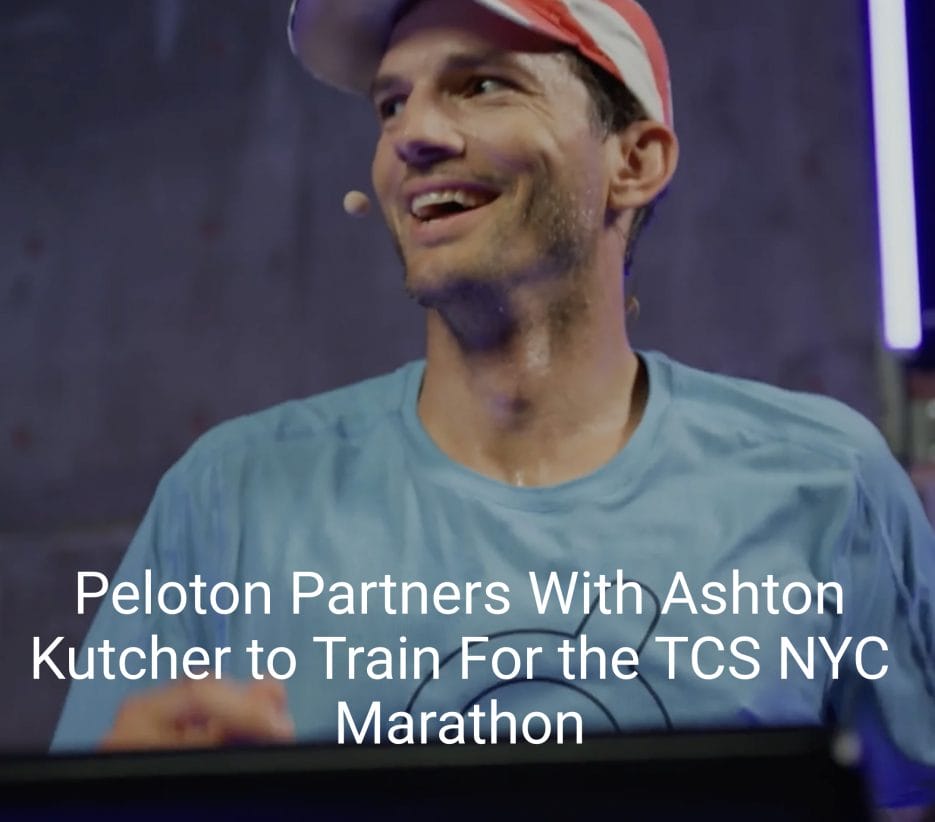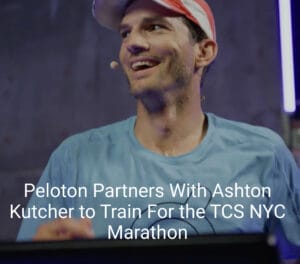 ---
Want to be sure to never miss any Peloton news? Sign up for our newsletter and get all the latest Peloton updates & Peloton rumors sent directly to your inbox.