Peloton has launched two new flash challenges related to the 2022 All for One (AFO) Music Festival: the AFO Weekend Challenge and the AFO VIP Challenge. You can sign up and opt into the challenges via the website, through your Bike or Tread touchscreen, or from the App.
The AFO Weekend Challenge runs solely through All for One Weekend, which will take place from August 19-21. The challenge description reads:
Show up and catch the vibe by taking an AFO class or playing an AFO Lanebreak level every day of AFO '22 to unlock the one-, two-, and three-day badge tiers.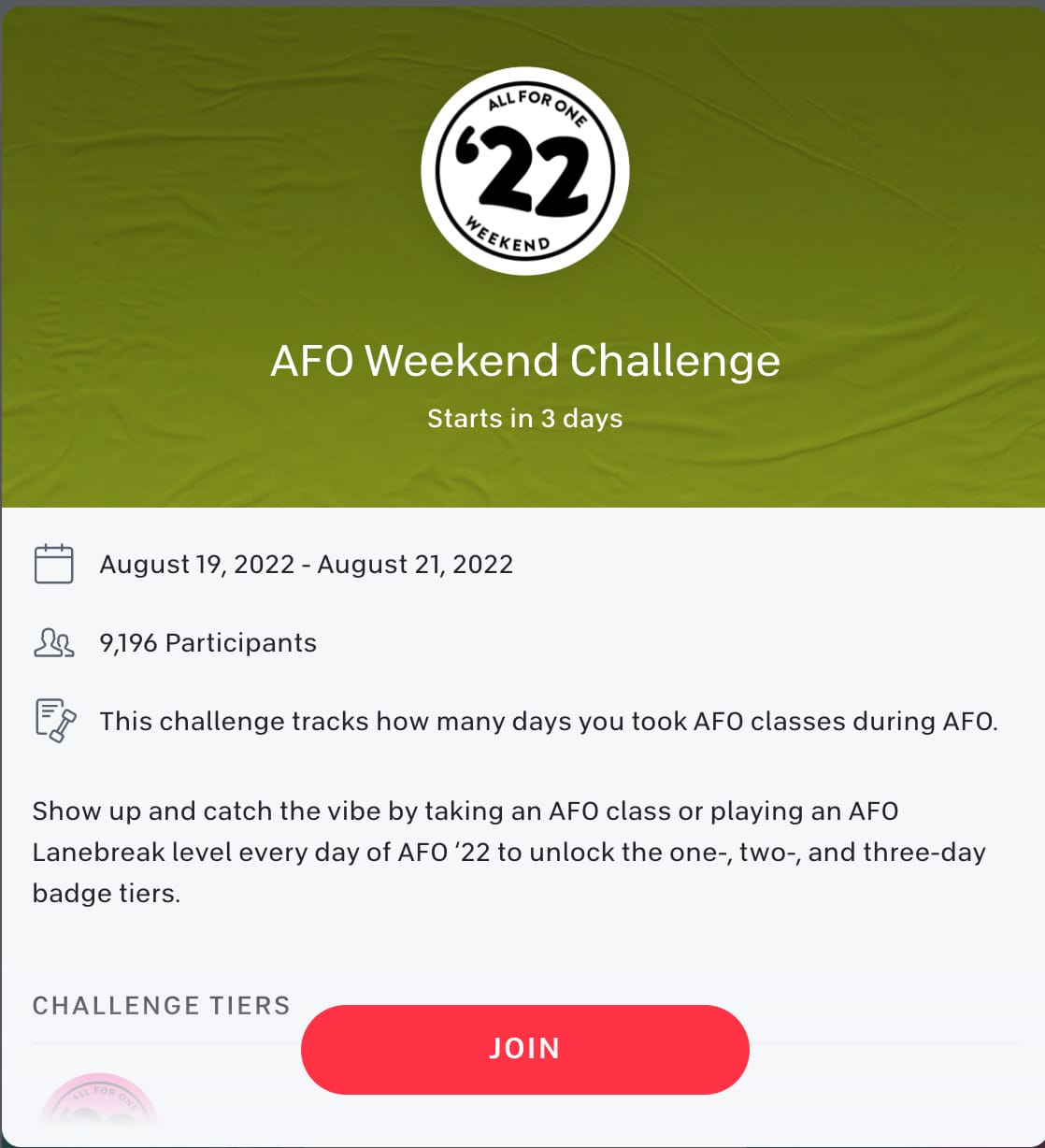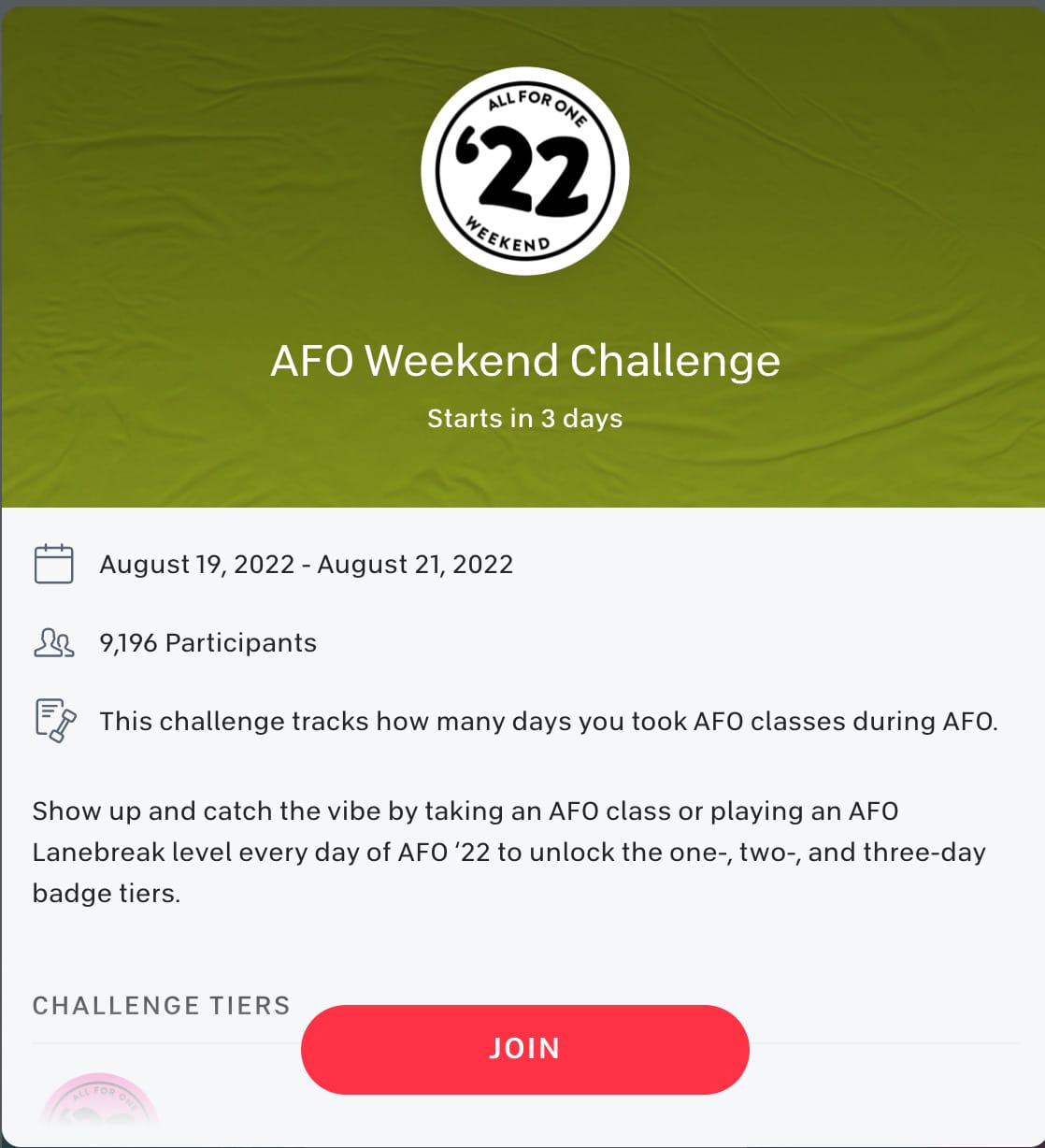 The challenge has three tiers available: a one-day, two-day, and three-day badge. The tier you achieve will depend on how many days between August 19-21 you take at least one AFO class.
The AFO VIP Challenge provides a longer opportunity to engage with AFO content and earn a badge. The challenge begins on August 19 and runs through August 29. The challenge description reads:
Don't just participate in AFO '22, become a VIP by taking 5 to 10 AFO '22 classes or Lanebreak levels between August 19 and August 29.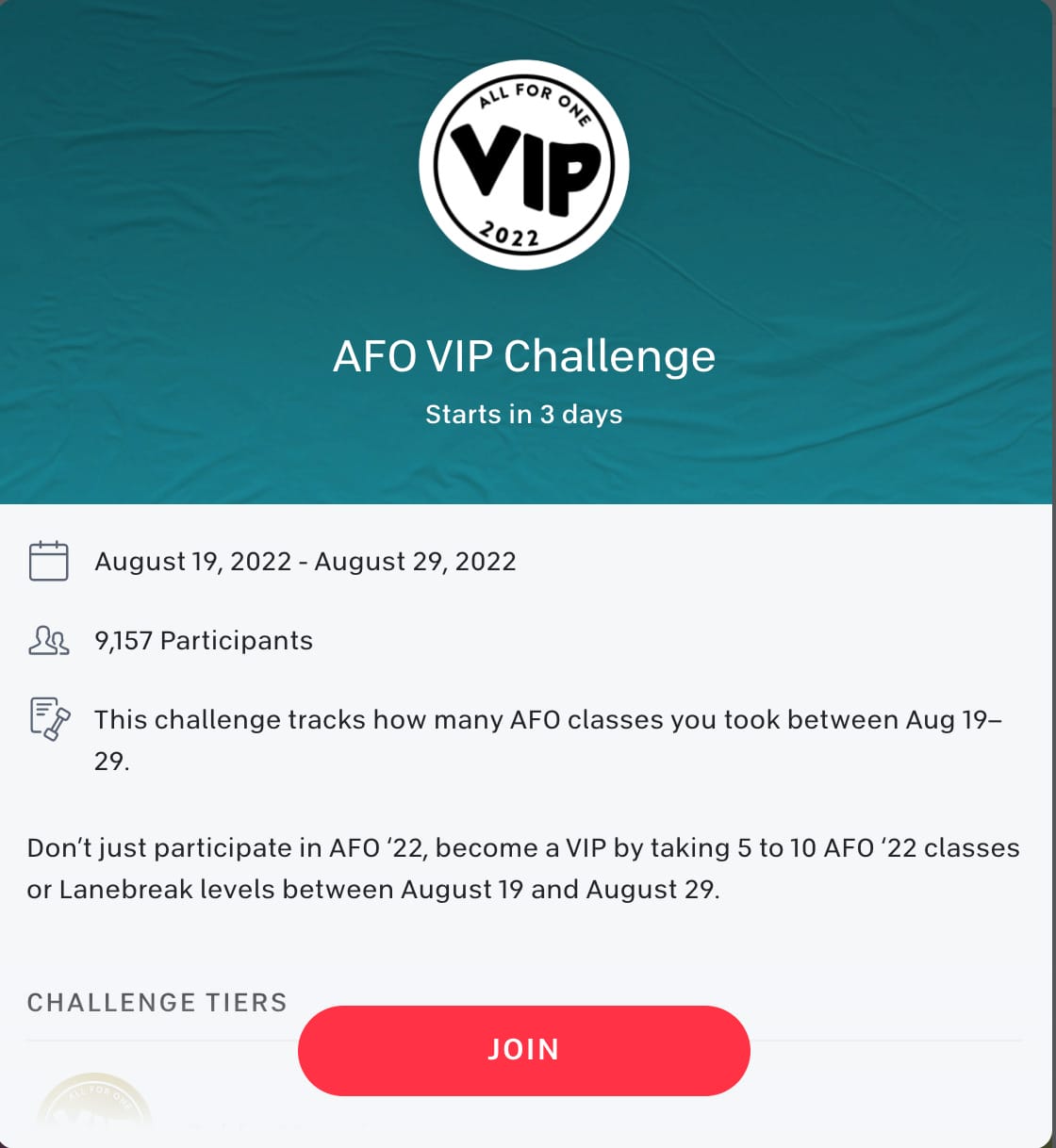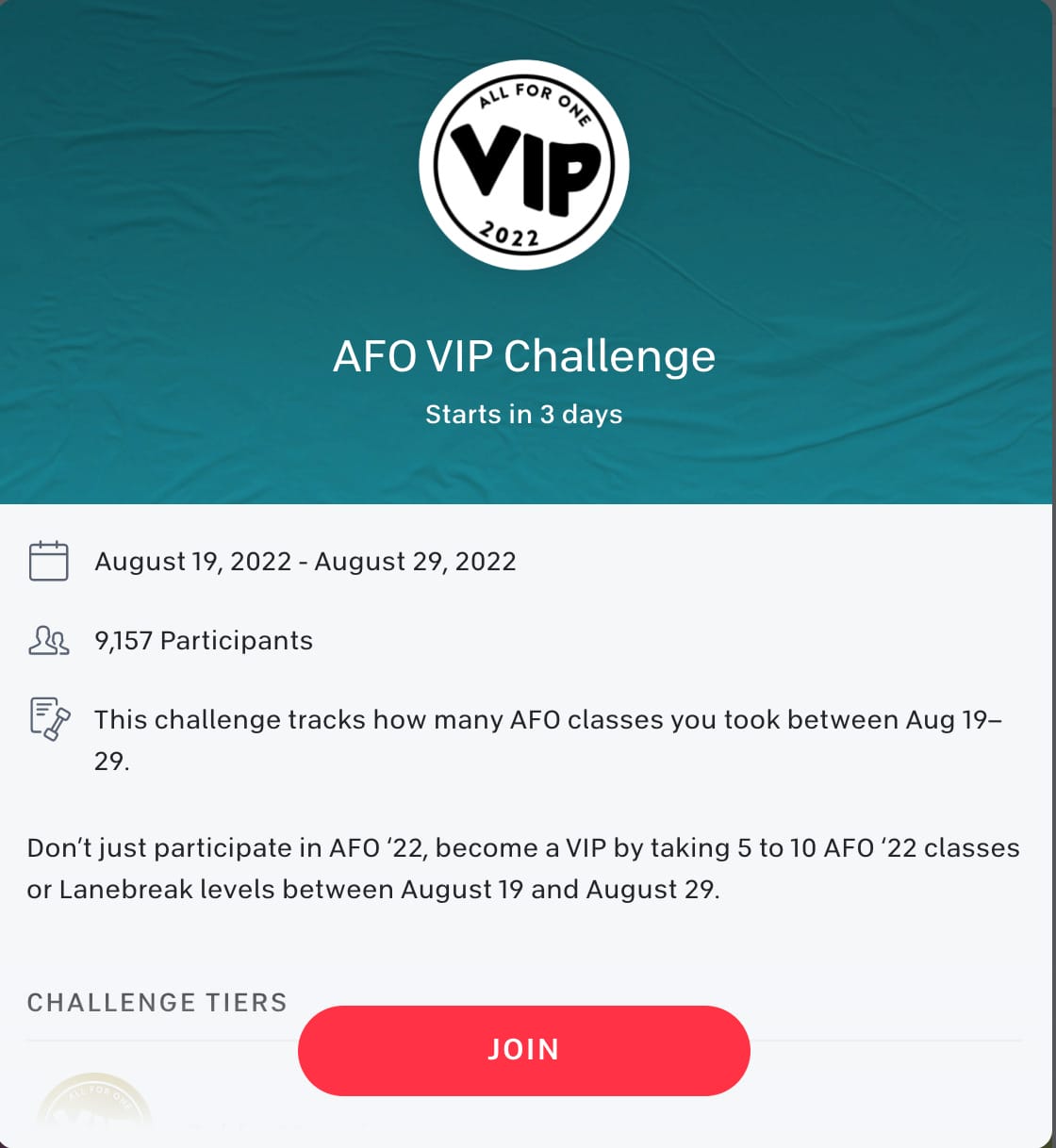 The challenge has three tiers: five AFO classes will earn you a bronze badge; seven AFO classes will earn you a silver badge; and ten AFO classes will earn you a gold badge.
Note that for both of these challenges Lanebreak classes also count towards your progress, as long as they are AFO Lanebreak classes.
We first shared that these challenges were on the way when the full AFO schedule dropped last week. The 2022 All For One Music Festival will feature 33 artists and will take place over Peloton's grand reopening weekend. Members will be in-studio for the live classes, and there will also be an assortment of pre-recorded on demand drops.
We anticipate that there will also be a standalone AFO badge outside of the flash challenges, just as there was for the 2021 All for One Music Festival.
If you're looking to collect other badges this year, be sure to check out our complete guide. Don't forget that the Get Out & Move flash challenge is still ongoing and runs through August 31. Previous challenges have included:
Will you be opting into the 2022 AFO flash challenges?
---
Want to be sure to never miss any Peloton news? Sign up for our newsletter and get all the latest Peloton updates & Peloton rumors sent directly to your inbox.