Peloton has provided new details about their collaboration with Ashton Kutcher, which was first announced back in July in tandem with a refresh of their marathon training program. In case you missed it, Kutcher is running his first marathon this year and is partnering with Peloton along the way.
Starting tomorrow, August 30, through the TCS New York City Marathon on November 6, Peloton will drop a 10 week, 16 episode class series called "Our Future Selves" with Ashton Kutcher in weekly installments. Peloton shared the update via Instagram:
Peloton instructors 🤝 Ashton Kutcher @aplusk 🤝 celebrity guests = a brand-new way to run. This is Our Future Selves, our new weekly series that blends training, tips, and discovering our "why". (For Ashton, it's @thorn)
Run along with new classes dropping every Tuesday until the TCS New York City Marathon—and stay tuned to find out which guests are coming through each week!
The post contains a trailer video for the new series featuring Kutcher, several Peloton instructors, and celebrity guests. You can view the complete video via YouTube, and it is also embedded below.
The Peloton instructors shown in the teaser are: Becs Gentry, Emma Lovewell, Robin Arzón, Alex Toussaint, Denis Morton, and Adrian Williams. The celebrities pictured include Natalie Portman, Kim Kardashian, Allyson Felix (who has previously partnered with Peloton), Jon Batiste, Thomas Rhett, Kenny Chesney, Chris Paul.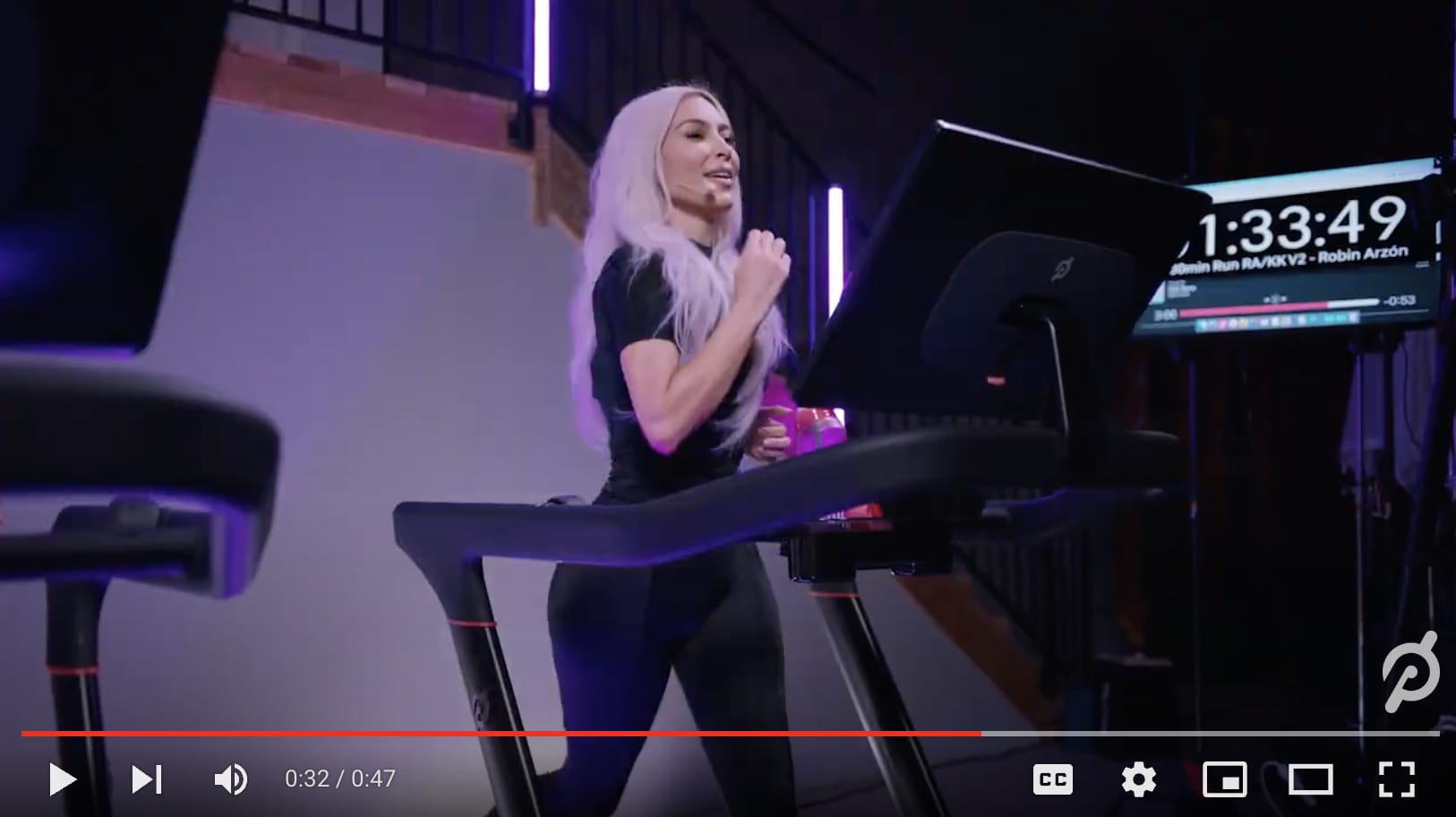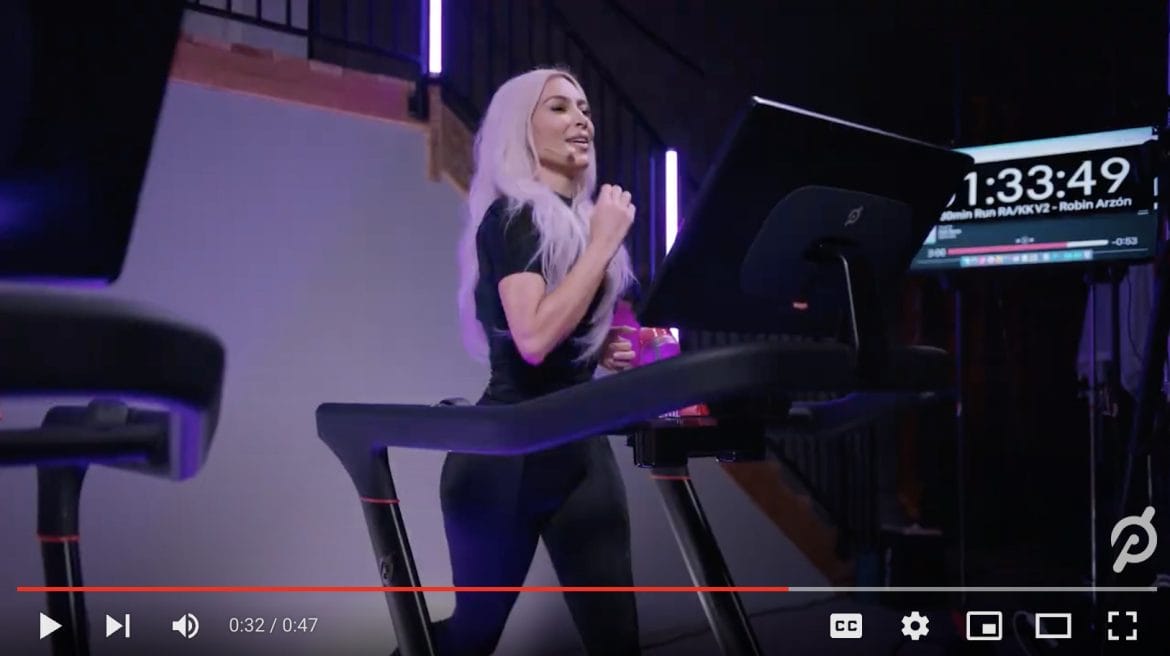 At first glance, the content looks similar to Peloton's "On the Leaderboard" series, which launched earlier this year and has had two episodes with Usain Bolt and Joe Jonas.
Peloton also published a blog post with additional information about the series:
​​Special guests include Natalie Portman, Kenny Chesney, Chris Paul and many more – all running and training on the Peloton Tread. The conversations lean into what motivates the guests to move and explore their personal "WHY?" Kutcher's "why" has long been Thorn and his drive to defend all children. Our Future Selves with Ashton Kutcher is a series of classes released over 10-weeks consisting of 16 episodes. Structured as modifiable running classes for all levels, each episode will feature Kutcher paired with a motivational Peloton coach. Like a standard Peloton Tread class, instructors will provide cues helping to keep Kutcher and Members on track.
There is also a new support page available, which reveals that there will be a badge opportunity for taking any of the Our Future Selves classes. Each class will be announced on Mondays on social media before they drop on demand on Tuesday at 10:00 a.m. EST. All of the classes will be placed into a dedicated collection for easy access.
Kutcher is running the TCS New York City Marathon to fundraise for his non-profit organization Thorn, which fights against the exploitation of children.
The first class of the Our Future Selves series will be released Tuesday, August 30 at 10:00 a.m. EST and will feature instructor Becs Gentry. You can access the content via the Peloton Tread or the digital app.
Check out the Peloton Blog for additional details.
---
Want to be sure to never miss any Peloton news? Sign up for our newsletter and get all the latest Peloton updates & Peloton rumors sent directly to your inbox.