The next celebrity guest to be featured on Peloton's new running series "Our Future Selves" will be Kim Kardashian. Instructor Robin Arzón shared the news via Instagram:
DISCOVERING YOUR WHY. 🔥 That's the crux of this series with @aplusk. I've said this many times but to reiterate – motivation is BS. Once you discover and lean into your WHY aka what drives your hustle, that's when your confidence and desire to show up and do the hard work daily, becomes so much easier.
Catch my episode of "Our Future Selves" with special guest @kimkardashian on the @onepeloton Tread or App next Tuesday, 9/6! PS – it's true, I LOVE KIM K! if you're like her and don't consider yourself a runner, this episode is for you. She absolutely crushes it and flips the script on that story she's been telling herself. if you're willing to show up and put in the work, you can do anything.
The instagram post has a teaser video to go along with it, which you can watch below:
View this post on Instagram
During the video Robin describes Kim Kardashian as someone who "dismantles and smashes the idea that one has to stay in their lane."
Ashton Kutcher runs along with Robin Arzon & Kim Kardashian, and at one point points out how they are running a 7 minute mile pace for a portion of the workout.
In the video Kim Kardashian says "I think this is what I'm missing in my workout. So its been inspiring and a little bit life changing on how I'm going to move forward with my routine."
The episode will drop on demand on the Peloton Tread and App at 10:00am EST on September 6th, and members will receive a badge for taking the class (which you can find listed in our badge list here). The Our Future Selves series will run for 10 weeks and contain 16 episodes. The first class is already available on demand and features instructor Becs Gentry running with Ashton Kutcher. All classes will be placed in the Our Future Selves Collection for easy access.
Members have had very mixed reactions to the news of Peloton's next celebrity guest. Kim Kardashian is undoubtedly one of the most well-known celebrities in the world; however, some members are questioning whether this collaboration fits the Peloton brand.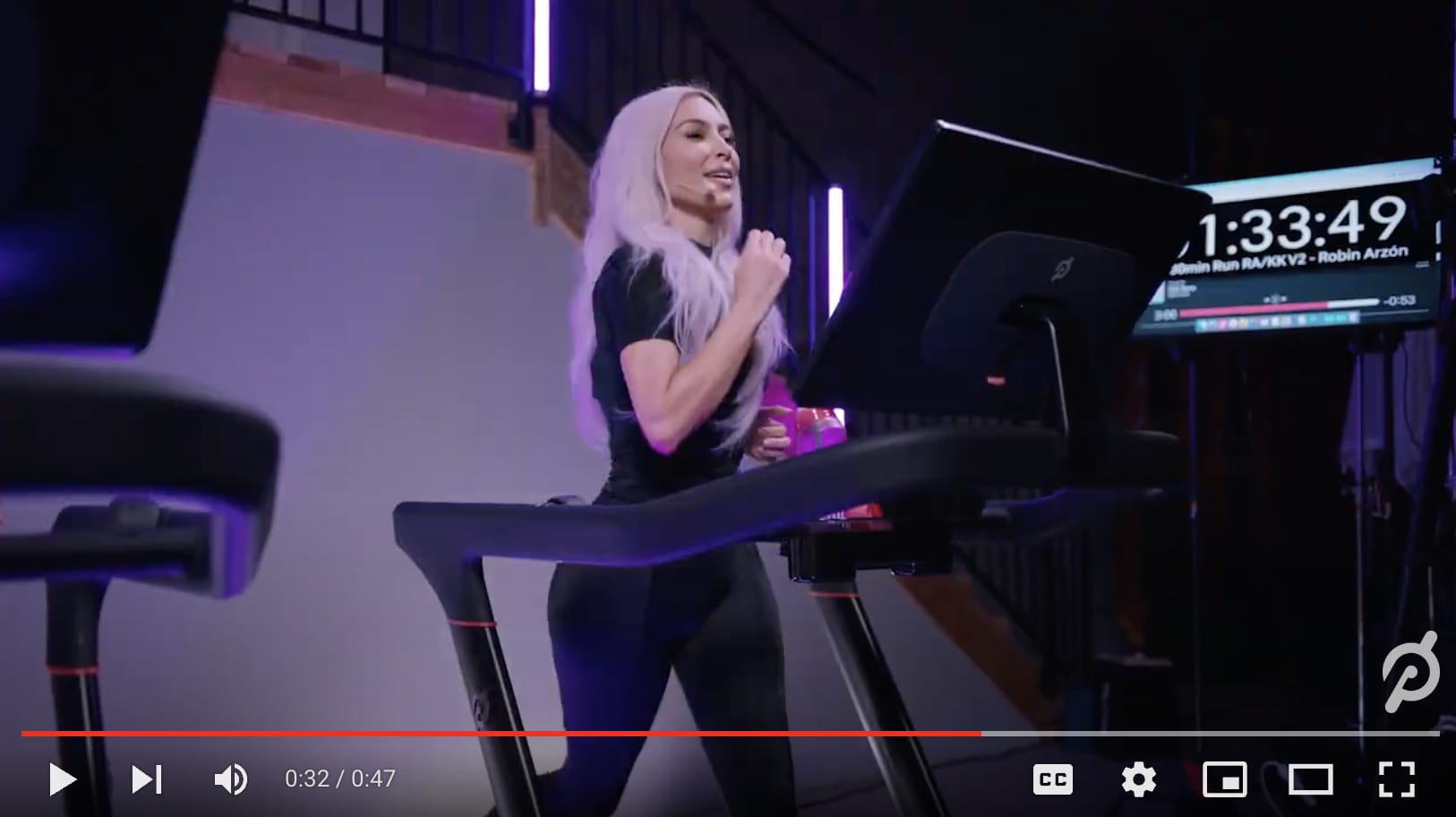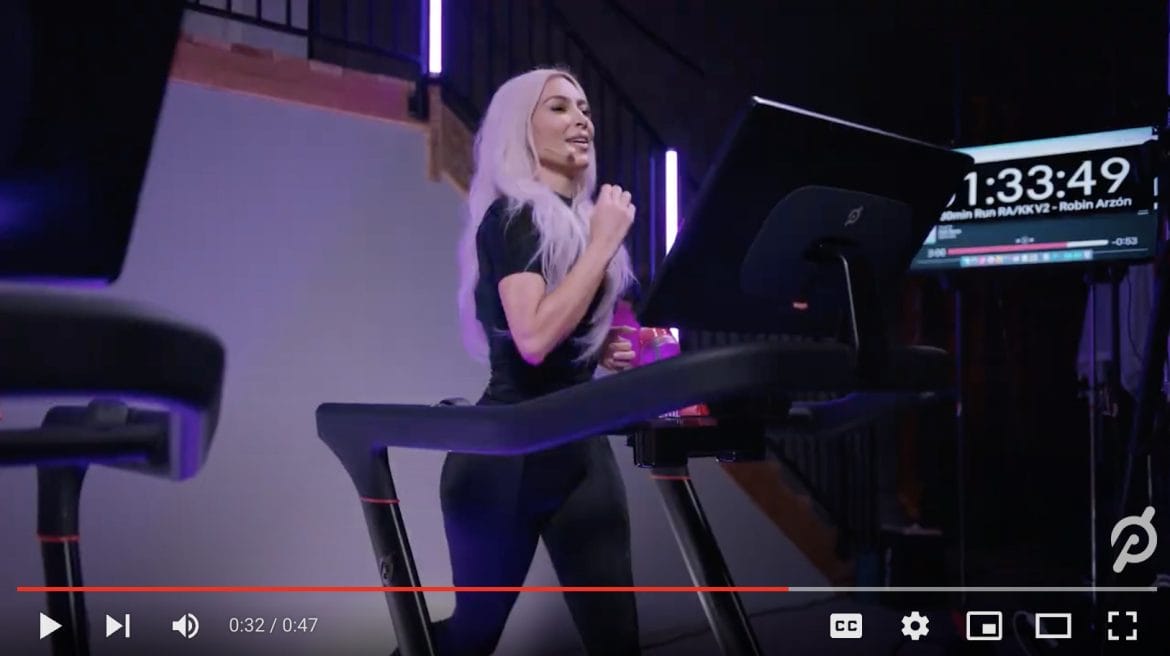 Additional celebrity guests for the series in future weeks include: Natalie Portman, Allyson Felix (who has previously partnered with Peloton), Jon Batiste, Thomas Rhett, Kenny Chesney, Chris Paul. Peloton will announce the celebrity each week before the episode drops on demand.
Peloton's collaboration with Ashton Kutcher was first announced back in July in tandem with a refresh of their marathon training program. Kutcher is running the TCS New York City Marathon to fundraise for his non-profit organization Thorn, which fights against the exploitation of children.
You can read more about the "Our Future Selves" series via our overview article and the Peloton Blog.
---
Want to be sure to never miss any Peloton news? Sign up for our newsletter and get all the latest Peloton updates & Peloton rumors sent directly to your inbox.