The Peloton Germany team is creating a new "One Team Challenge" – but it is open to Peloton members worldwide. The challenge is being created by German instructor Erik Jäger, along with Motsi Mabuse (South-African celebrity dancer, TV-judge, mother and businesswoman).
The challenge will be 4 weeks along. Each week, Erik will create 2 days worth of stacked classes. To participate, each week you'll need opt into a new challenge through Peloton's website (or app/Bike/Tread) to earn the badges. As a reminder, if you love collecting Peloton badges, we have a complete list of Peloton badges and how to earn them here!
Each week of the One Team Challenge will have a different focus:
The challenge will start on April 24th – however, all of the challenges (one for each week) have been created in the challenge section of Peloton's website & app. There's a good chance if you complete them all, you'll get a special 5th badge after the fact as well! Each week above is linked to the challenge page on Peloton's website.
While Erik will be providing recommended stacks, it appears that Peloton will be tracking your completion through the challenge simply by doing a workout of whatever the focus is on that week, for at least two days. For example, in Week 1, you will earn the badge by doing a cardio class on at least two different days from April 24-30. The second week you need to do a strength class on two days, etc.
This is another subtle promotion of the new class stacking feature on Peloton that launched earlier this year. Unfortunately, it doesn't sound like there is a way to automatically load Peloton's suggested stack onto your system – you'll have to do it manually. This is one big member feature request for class stacking – the ability to share stacks you create (in addition to the ability to have multiple stacks, and more).
From the blog post announcing it, these might be the 2 stacks for Week 1 – but we won't know for sure until the challenge is loaded:
Week 1 Stack 1 of One Team Challenge
10 minute Full Body Warmup – Erik Jager – 1/10/2021
30 minute HIIT Cardio – Andy Speer – 3/2/2021
10 minute Full Body Stretch – Erik Jager – 9/9/2020
Week 1 Stack 2 of One Team Challenge
5 minute Full Body Warmup – Irene Scholz – 2/28/2021
20 minute HIIT Cardio – Jess Sims – 2/12/2021
10 minute HIIT Cardio – Selena Samuela – 3/1/2021
10 minute Full Body Stretch – Erik Jager – 12/22/2020
You can read the official announcement of the Peloton One Team Challenge here.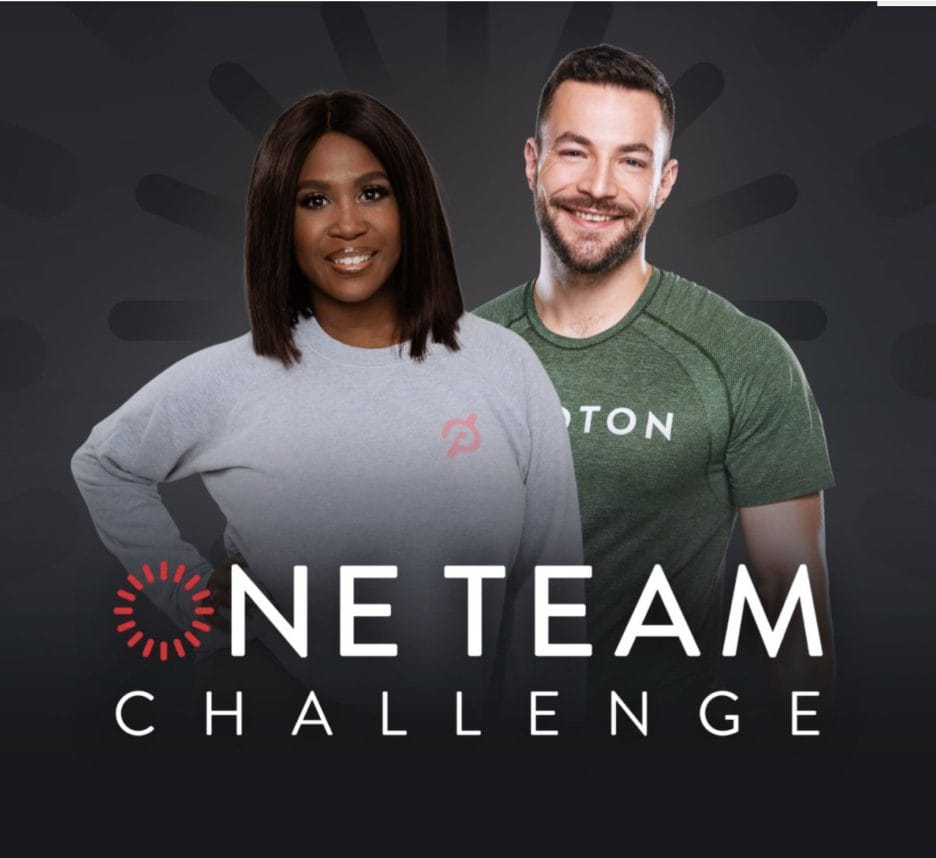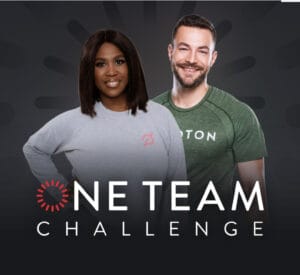 ---
Want to be sure to never miss any Peloton news? Sign up for our newsletter and get all the latest Peloton updates & Peloton rumors sent directly to your inbox.