Update – Official: It was announced Katie Wang is a Peloton instructor on September 20.
Rumors are pointing to a potential new Peloton instructor who could be announced in the coming weeks/months. Katie Wang is a former Barry's Bootcamp instructor who was with the company for more than five years. Approximately five weeks ago she posted on Instagram indicating that she was leaving the company for exciting new things – though the caption of the post has since been edited. She taught her last class about one month ago.
According to Katie's LinkedIn profile, she was with Barry's for more than five years in San Francisco and served as a principle instructor and a curriculum development manager, focusing on recruitment and talent development.
Katie was also involved with Barry's X, which is Barry's virtual training classes that they launched to compete with Peloton and other virtual fitness content platforms.
If Katie is currently in training to be an instructor with Peloton, the timeline of her departure from Barry's suggests that she is still at least one month away from being officially announced, as the training is typically a 2-3 month long process.
It is currently unclear what types of classes Katie might teach at Peloton. Barry's Bootcamp is a high intensity bootcamp-style workout that combines running on a treadmill with strength training. This would make Katie a strong contender for Peloton's Tread and Strength teams.
Peloton CEO Barry McCarthy did recently reiterate that Peloton instructors would remain a focus of the company in a memo regarding recent changes, saying:
And, we double-down on our existing strengths, particularly our world-class, Instructor-led content that motivates and inspires Members daily.
However, not every coach who joins Peloton teaches the same type of class they taught previously. For example, Kirsten Ferguson used to teach cycling but joined Peloton as a Tread coach.
Additionally, with Peloton Row (Peloton's rower) set to launch later this year, Peloton is likely focused on building their rowing roster. Just last week we reported on potential indicators that Olympian rower Alex Karwoski could be added to the coaching team in the future, and that rowing bootcamps are likely in development.
You can get to know Katie better on her Instagram account. Stay tuned for updates!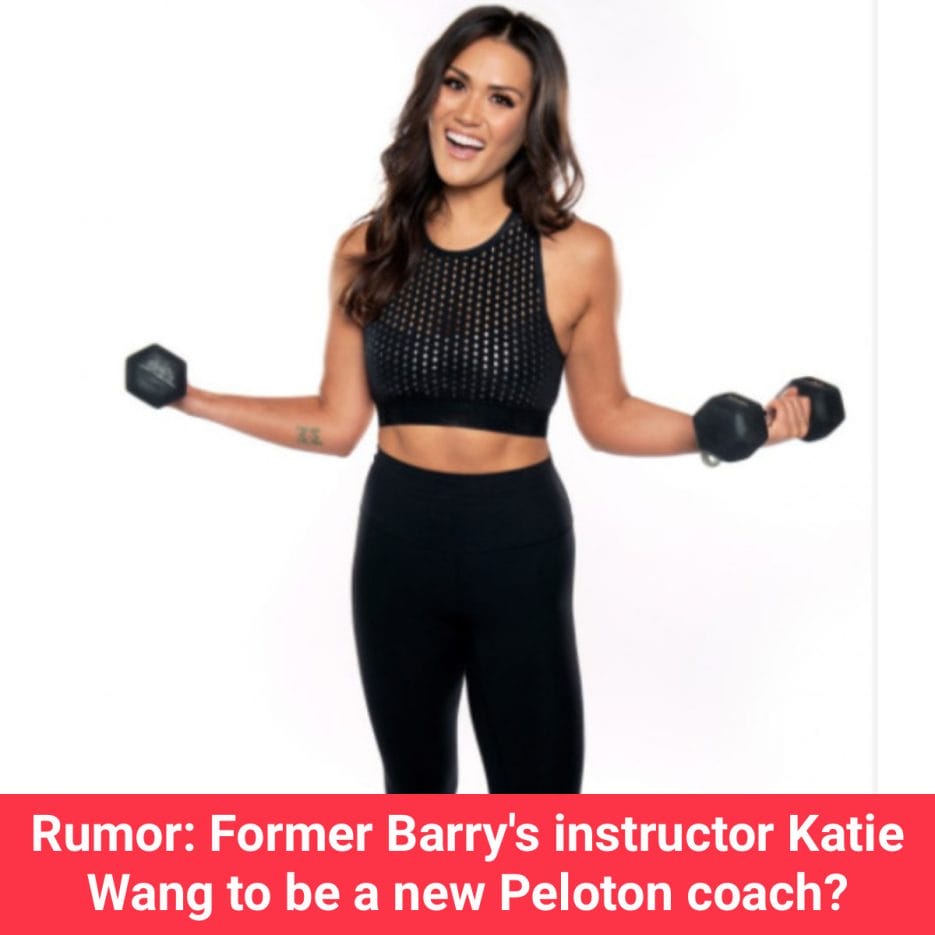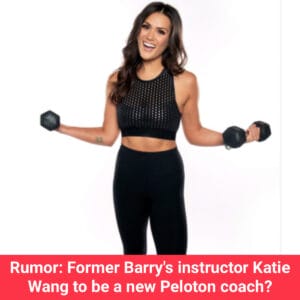 ---
Want to be sure to never miss any Peloton news? Sign up for our newsletter and get all the latest Peloton updates & Peloton rumors sent directly to your inbox.