Update – New information indicates that although Peloton experimented and tested with handle controls, this feature doesn't appear to have made it into the final production version to be released this year.
Has Peloton been hiding a detail about the upcoming Peloton rower (Peloton Row) in plain sight? A new rumor indicates that the Peloton Rower will have controls on the handle, allowing the user to take certain actions during class (while rowing) without removing their hands from the handle.
A closer look at the Peloton Homecoming Keynote, where the Rower was officially announced, shows an interesting detail – the handle for the Peloton rower looks to have buttons and controls on it. If you look closely, there appear to be buttons on the inside of the triangle part of the handle.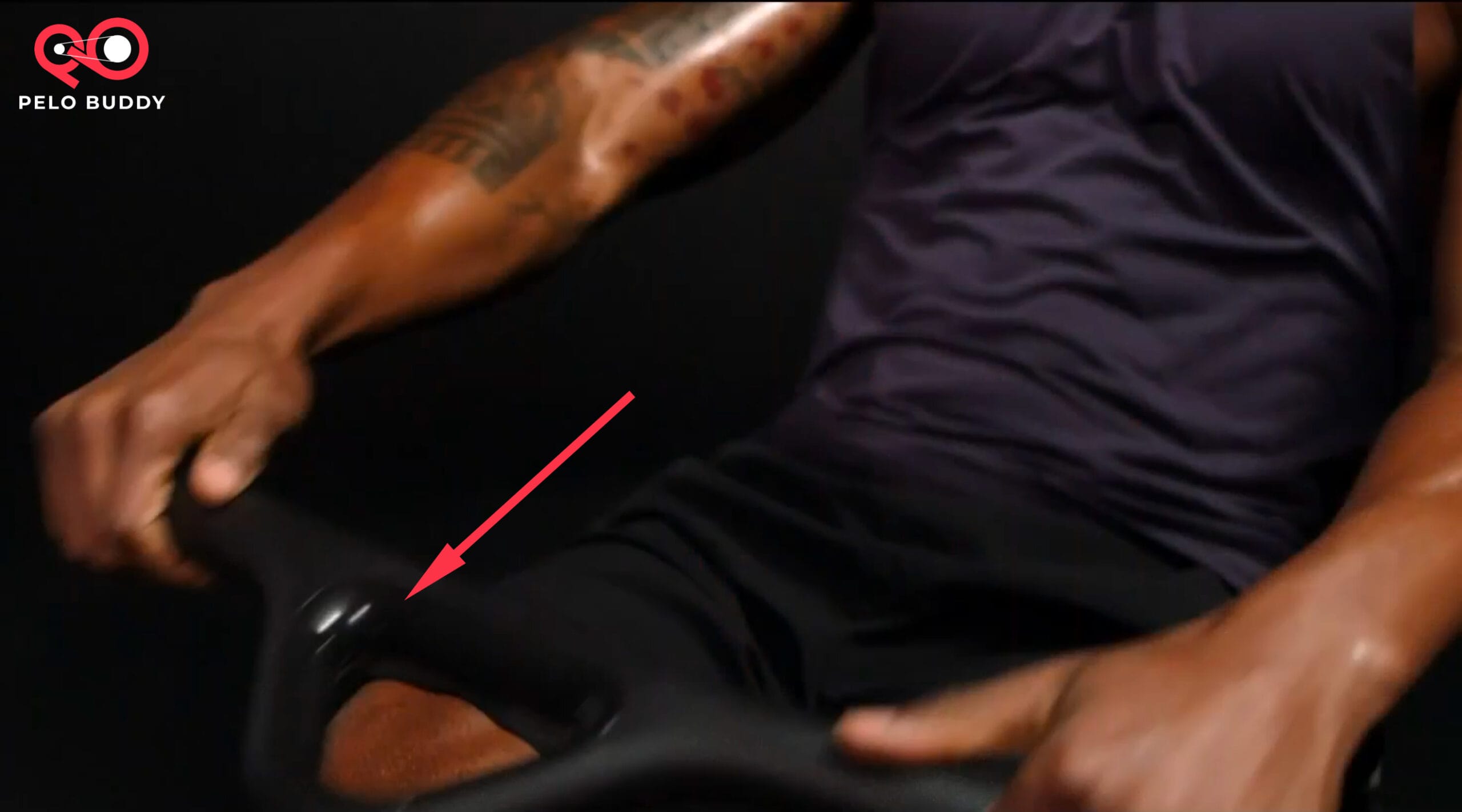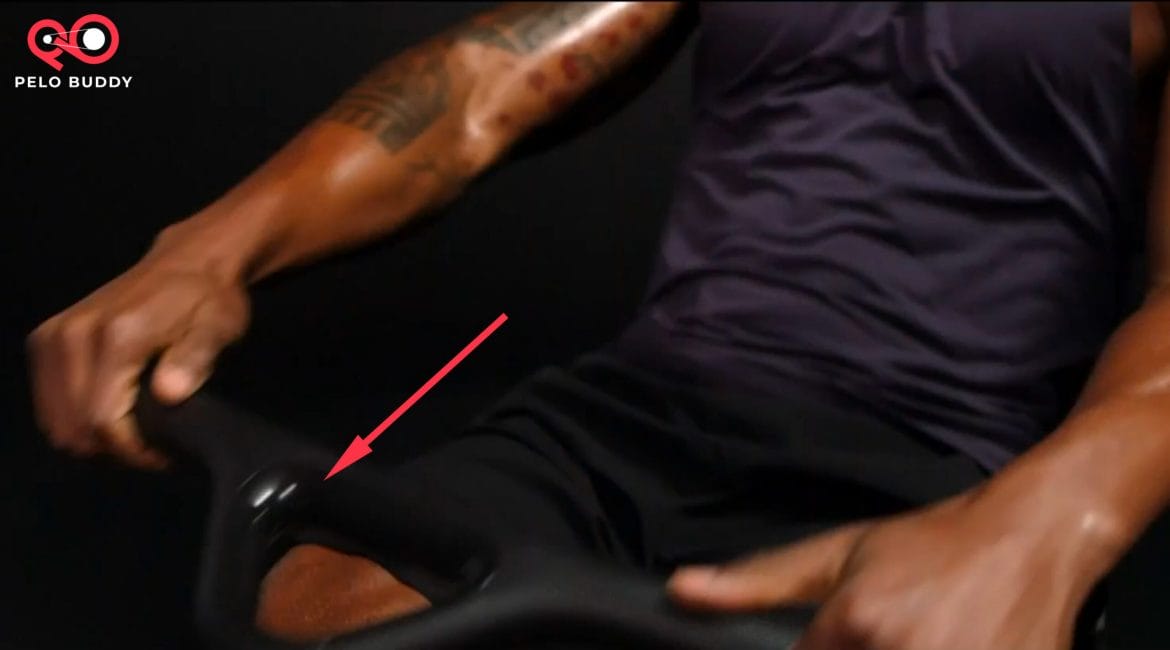 What sort of the things could you do with buttons or controls on the handle? One could imagine you could be adjusting the volume, giving out high-fives, navigating the leaderboard, and more all while taking a class on the Peloton Rower. In other words, you wouldn't have to stop rowing and utilize the touch screen to change the volume or send a high-five to a friend – you would be able to do these things by utilizing buttons on the handle itself.
In particular the ability to send high-fives would be an interesting development. One of the top pieces of feedback members have about the Guide – Peloton's first-ever strength connected device that was released earlier this year – is that it does not allow members to send high fives on the leaderboard.
Furthermore, the functionality of having controls on the actual handle is something that is not available on either of the Hydrow rowers (the Hydrow and the recently announced Hydrow Wave). Hydrow is one of Peloton's top competitors in the rowing space.
This is the latest in a series of rumors about the Peloton rower that have surfaced throughout the past year: there may be outdoor classes taught by coaches on the water (something that Hydrow offers); the device may provide real-time form feedback; and there will be rowing bootcamp classes available in the future. We've also previously reported on details that indicate Peloton is exploring a self-assembly option for the device, and that Olympian rower Alex Karwoski could potentially be announced as a rowing coach.
In terms of a timeline, Peloton still has not officially announced a release date. Most recently CEO Barry McCarthy shared in an interview with Bloomberg that he is "hopeful" the rower will be ready in time for the holiday season. The device was first announced at 2022 Homecoming.
---
Want to be sure to never miss any Peloton news? Sign up for our newsletter and get all the latest Peloton updates & Peloton rumors sent directly to your inbox.