Peloton's 2022 All For One (AFO) Music Festival will be held on August 19-21 as part of Peloton's grand reopening weekend. Peloton first dropped the news in an email to members as part of the reopening announcement yesterday:
Join us opening weekend for the All for One music festival, August 19–21, featuring every instructor and tons of artists, live in-studio or wherever you work out. While you wait for all the details, explore last year's best AFO classes.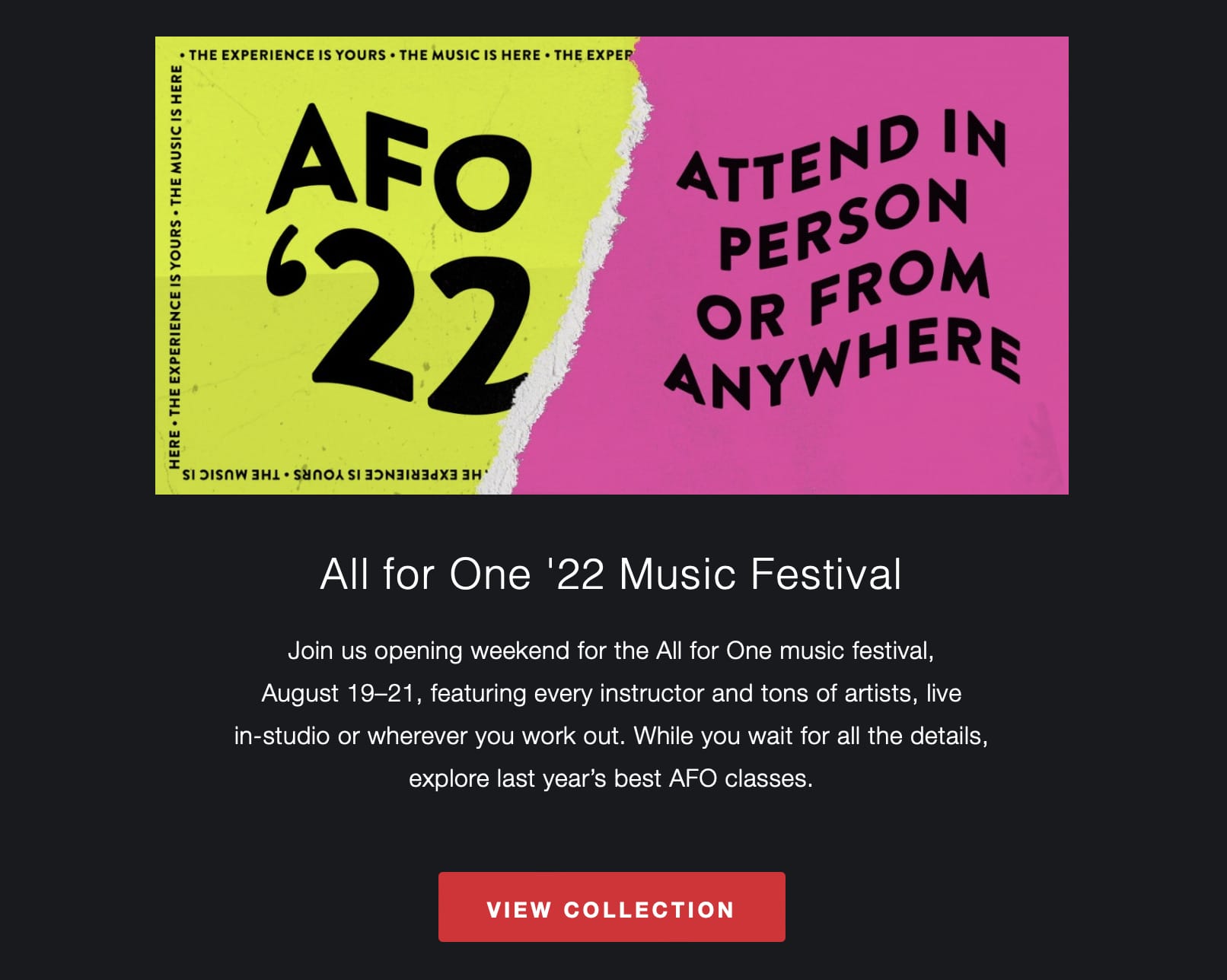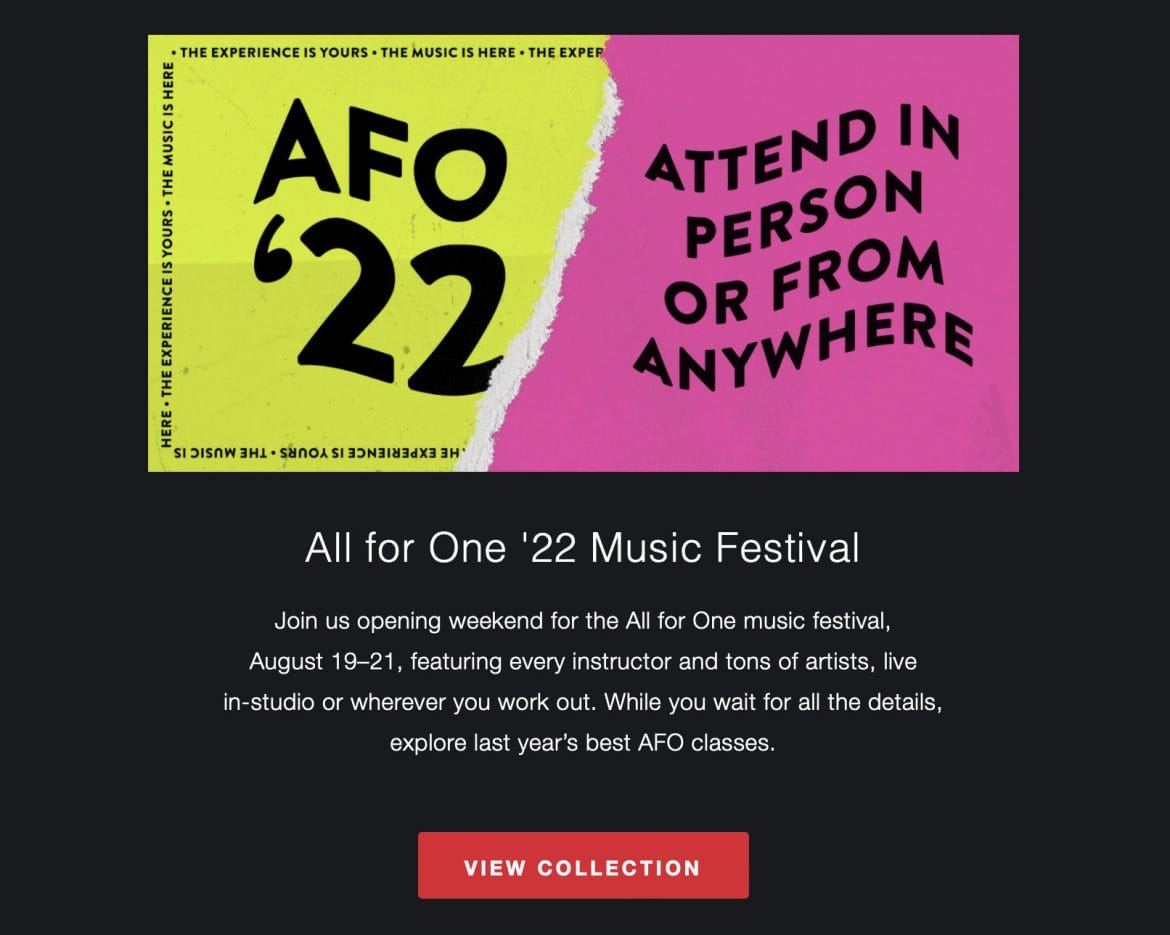 Many of this year's AFO classes will be open to the public and members can reserve spots to attend in-person through Peloton's studio booking site (note that the classes may be full by now, or the studio booking website still might have having glithces). The class titles do not indicate any artists at the moment; they simply say the length, instructor, and modality.
Though the full line-up has not yet been announced, we already know two of the artists: John Mayer and Florence + The Machine. Peloton mistakenly loaded the incorrect subtitles to a recent class on demand that showed instructor Christine D'Ercole discussing a John Mayer cool down ride, as well as rides and runs for Florence and the Machine.
We previously reported that signs were pointing towards an August AFO date. Historically held over the American July 4th holiday weekend, this year Peloton held a limited number of "Fourth of July" classes instead. At the 2022 Homecoming Keynote address in May, instructor Matt Wilpers mentioned that the All for One music festival will take place in August.
Last year's All for One Music Festival featured the music of 25 artists with classes taught by 40 instructors. The festival took place over three days and there were both live classes and a bunch of pre-recorded on demand drops that encored throughout the festival. The live classes were considered the "main stage" and would have classes across modalities happening at the same exact time. Members earned a special badge for taking any All for One class. You can access the 2021 All for One classes in the special Peloton collection dedicated to the festival.
As mentioned in the email, this year's All For One festival should feature at least one class by every instructor.
We will post updates on the Peloton 2022 All For One Music Festival as new information becomes available!
---
Want to be sure to never miss any Peloton news? Sign up for our newsletter and get all the latest Peloton updates & Peloton rumors sent directly to your inbox.