After a lengthy hiatus, Peloton is introducing another flash challenge. In celebration of Peloton's 2023 All for One Music Festival, the challenge is called "All for One 2023" and runs from September 7-16. The official challenge description reads:
Collect an exclusive badge by taking 3, 5, or 10 All For One '23 classes or Lanebreak levels between September 7 and September 16.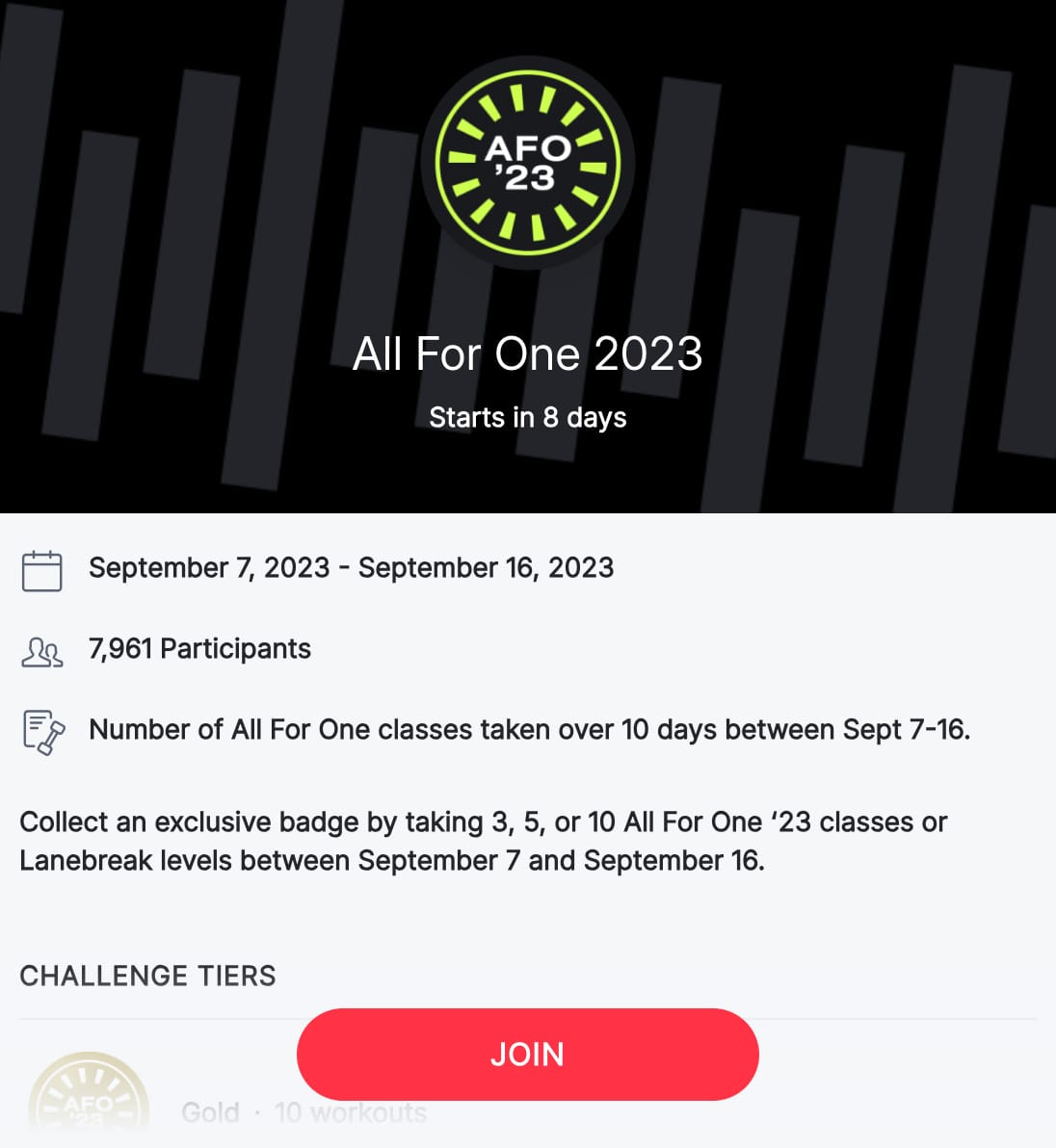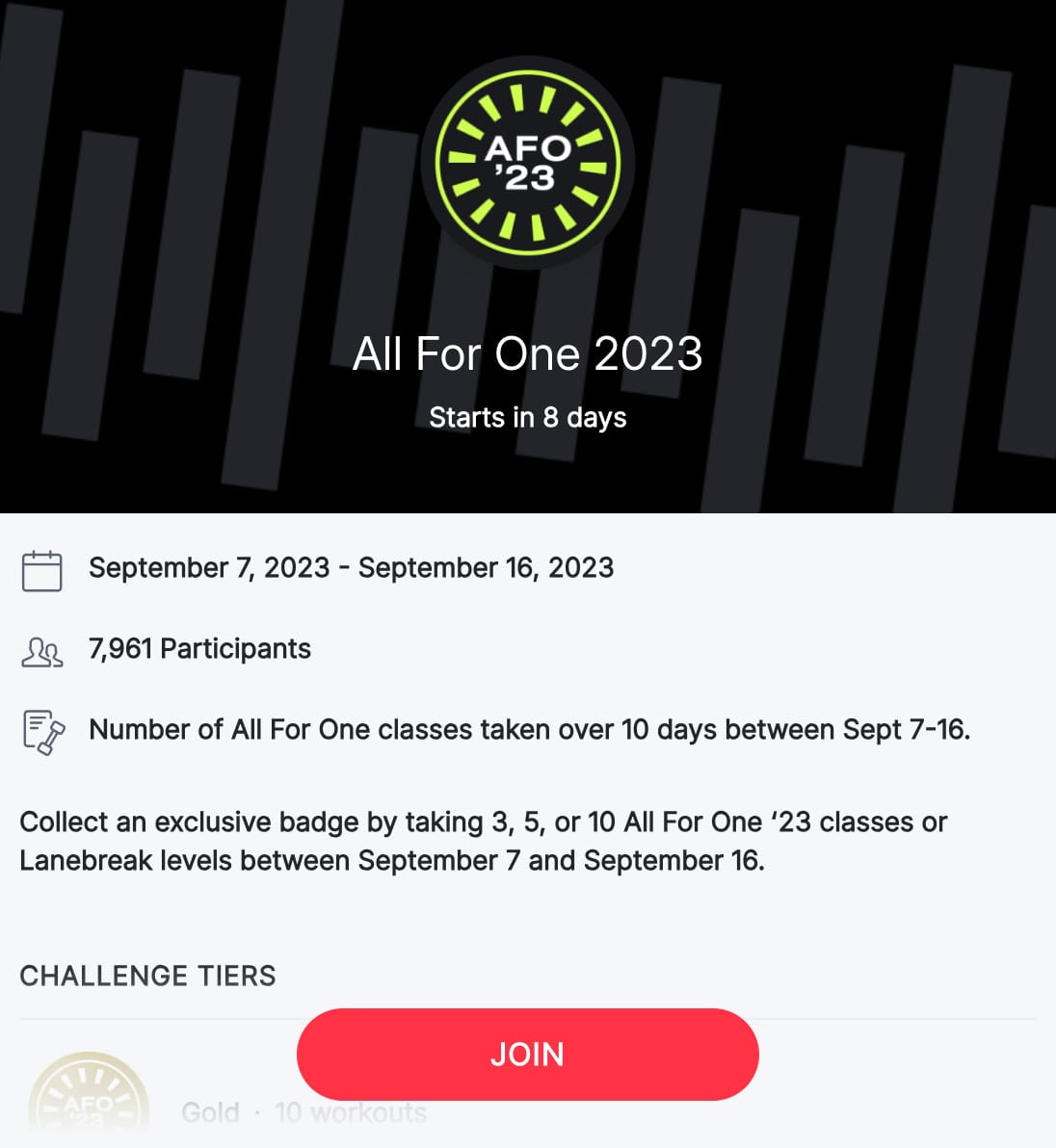 There are three badge tiers available: taking 10 AFO classes earns you a gold badge; taking five AFO classes earns you a silver badge; and taking 3 AFO classes earns you a bronze badge. Classes must be completed before the challenge ends on September 16.
Members can now opt into the All for One 2023 Challenge via the website, through your hardware device touchscreen, or from the App.
We anticipate that there will also be a standalone AFO badge outside of the flash challenge, just as there was for the 2022 and 2021 All for One Music Festivals.
Peloton's 2023 All for One Music Festival will take place from September 7-9 and will feature a total of 32 artists. The dates were initially announced on August 1, and the full line-up was revealed on August 22. The list of live classes became available on August 29, and we have an article dedicated to the complete class list.
If you're looking to collect other badges this year, be sure to check out our complete guide. Previous Peloton challenges have included:
Will you be opting into the 2023 AFO flash challenge?
---
Want to be sure to never miss any Peloton news? Sign up for our newsletter and get all the latest Peloton updates & Peloton rumors sent directly to your inbox.