Peloton has created their first flash challenge of the year, which is called the "We Don't Quit" challenge.
By the second Friday in January, most people have given up on their resolutions. But not you. You stuck with it. Now let's push through it. Workout 7 days between Jan 16-23 to earn your badge.
The We Don't Quit challenge will start on Monday, January 16th, 2023, and run for the next week.
This corresponded with social media posts yesterday from many Peloton instructors encouraging people to work out.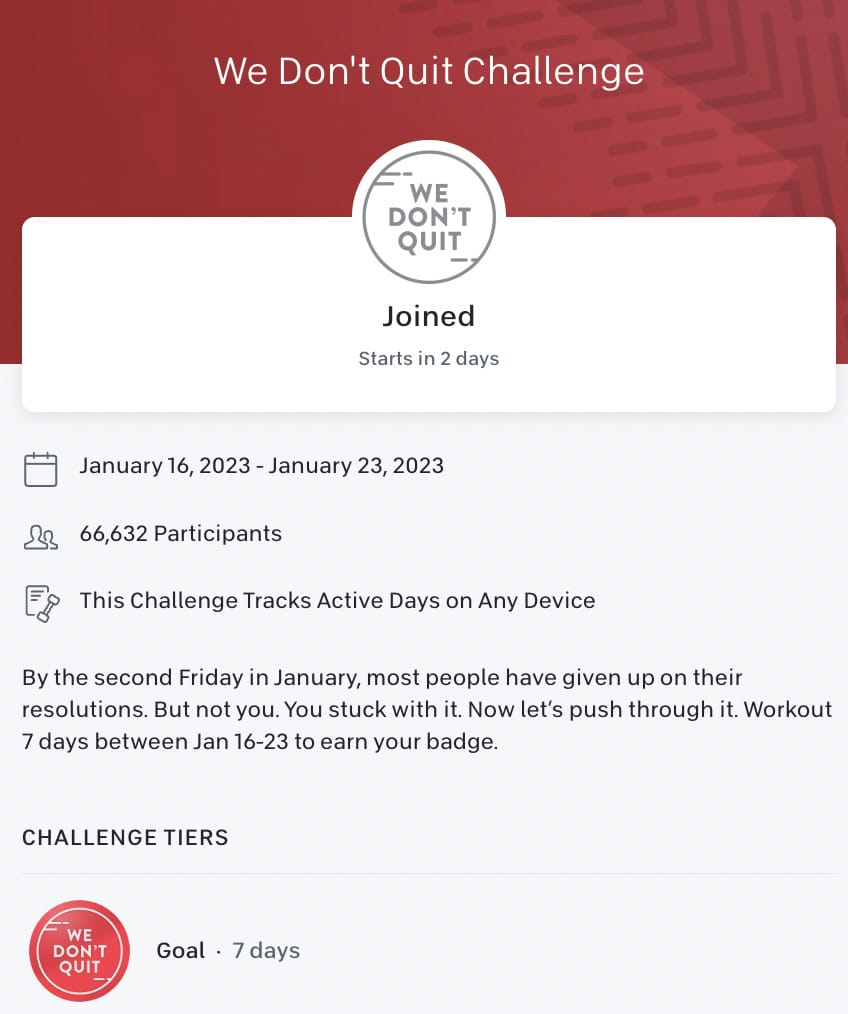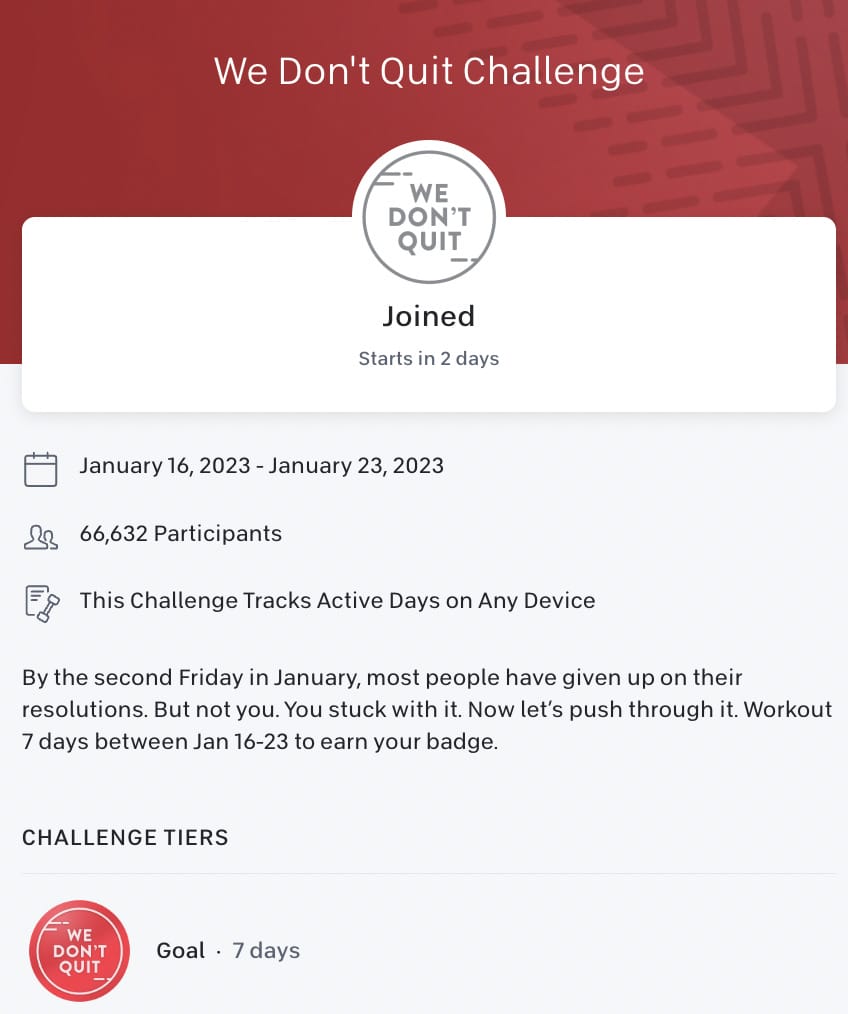 You can join the challenge through the Bike, Tread, Row, or the Peloton App. In addition, you can join through the Peloton website here.
Note that there is some discrepancy on what is required to earn this badge. The badge page mentions working out for 7 days. However, some of the social media posts, like the one seen below from Peloton's Instagram have mentioned simply needing 7 workouts to earn the badge.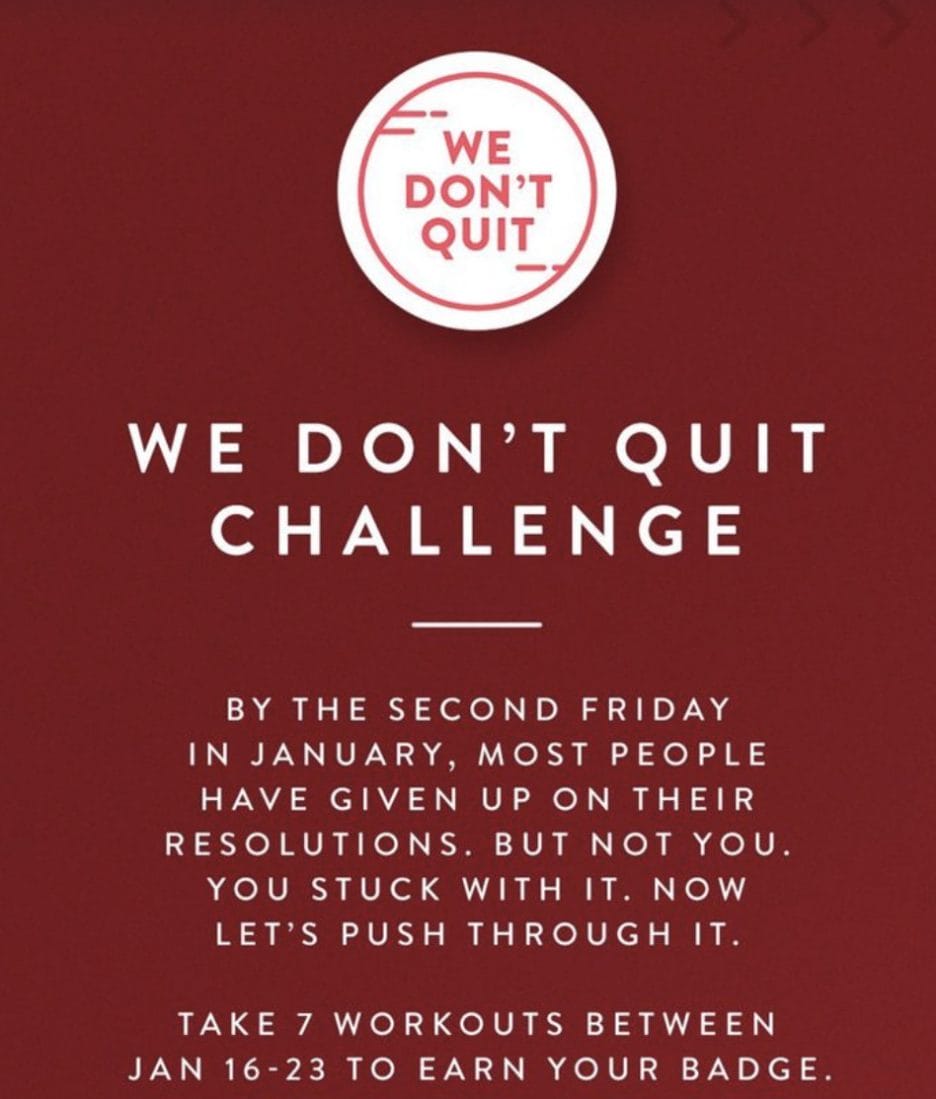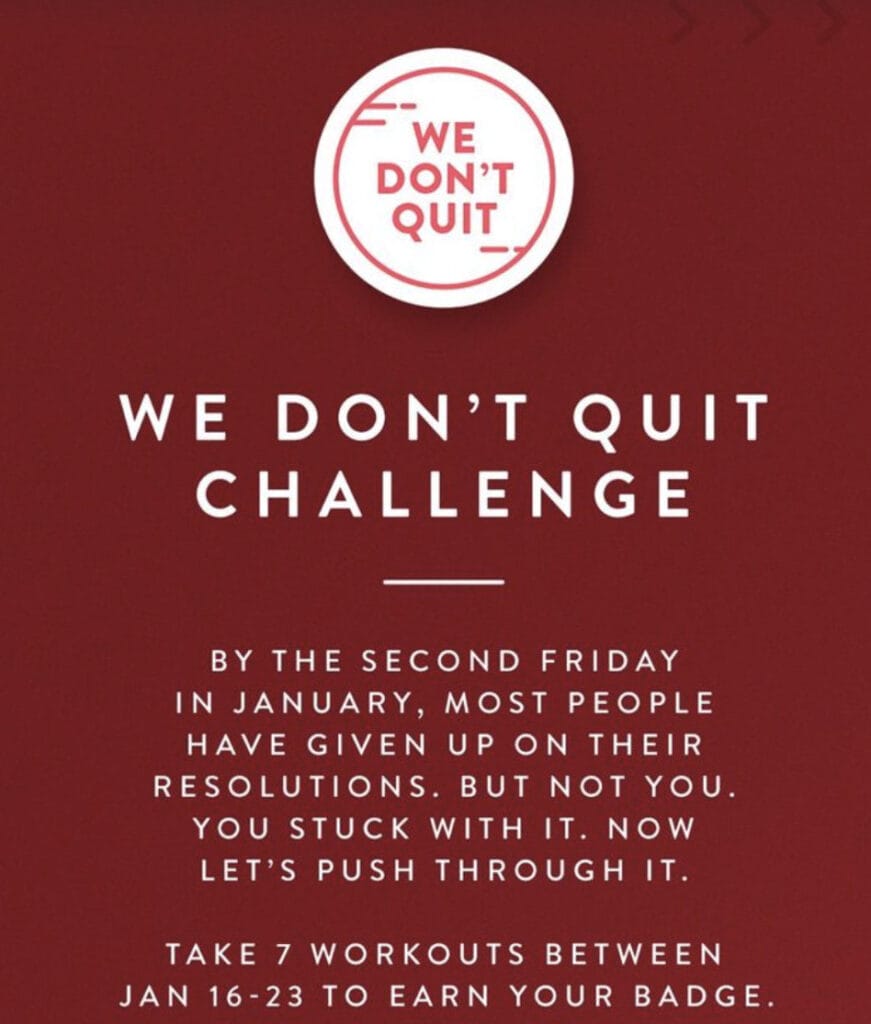 If you enjoy challenges that encourage you to work out every day, don't forget that Peloton has their annual challenge, with badges earned throughout the year for working out a certain number of minutes. You can always use our Peloton annual challenge calculator to help you along with your progress in that challenge as well.
As a reminder, you can sign up and opt into the challenge via the website, through your Bike or Tread touchscreen, or from the App. Previous challenges have included:
---
Want to be sure to never miss any Peloton news? Sign up for our newsletter and get all the latest Peloton updates & Peloton rumors sent directly to your inbox.