Peloton has announced that their All For One Music Festival will take place from Sept 7-9, 2023.
Update – We now know who a few of the artists for AFO Music Fest 2023 will be.
Update 2 – The full lineup of All For One artists was announced August 22nd. Studio bookings open August 29
This information was shared via the @PelotonStudios instagram account.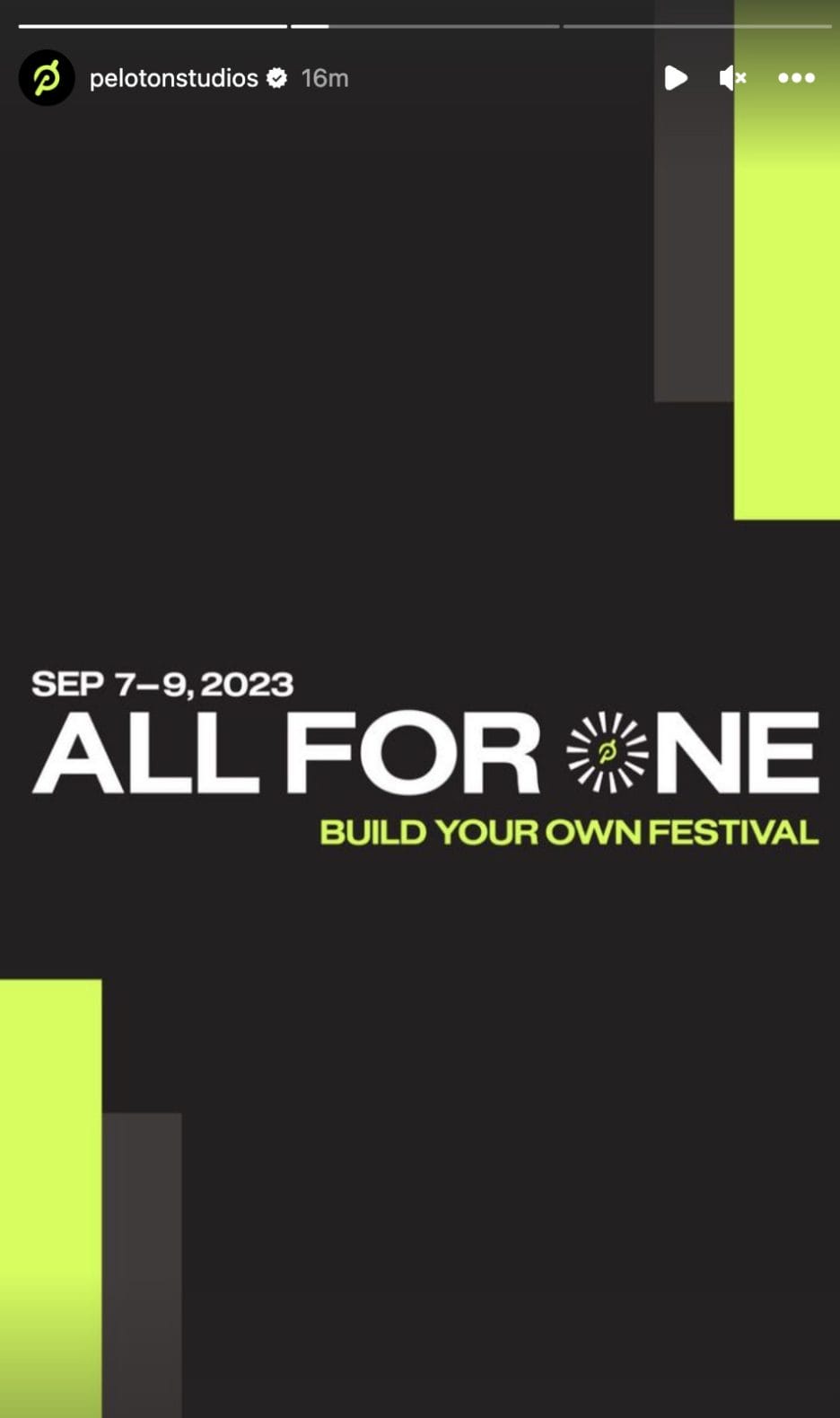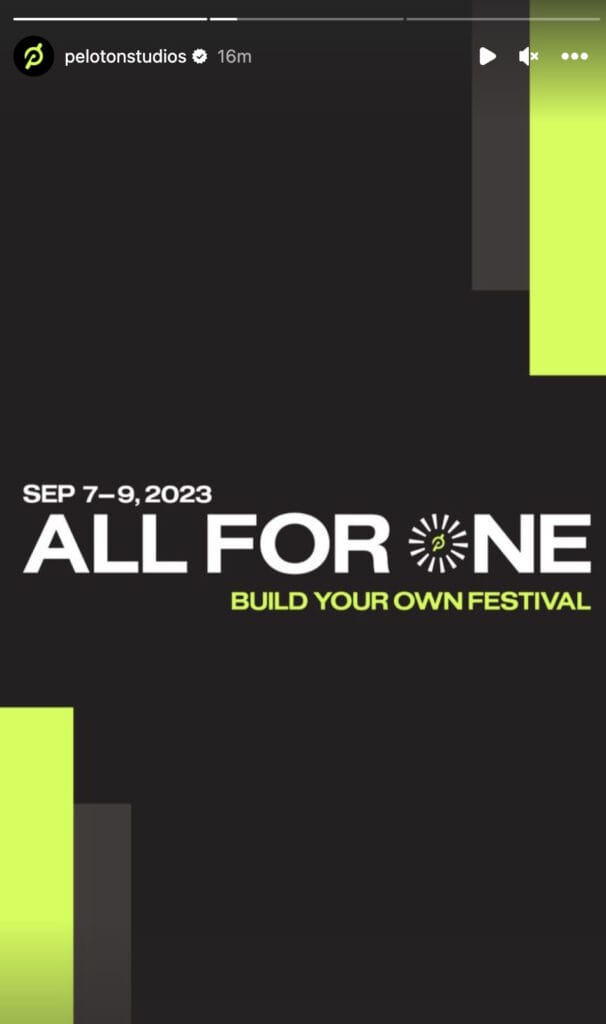 If you're not familiar with what the Peloton All For One Music Festival is – it's a weekend full of artist series rides. Each musician will have anywhere from 1-3 (or more) artist series classes – and basically every class that weekend will be an artist series class. You can pick and choose which ones you want to take, and end up "building" your own music festival, based on which classes you ride. Of course, all the classes will be available on-demand to take later throughout the year as well just like normal.
It was also revealed that there will be 32 different bands, artists, or musicians included in the festival this year.
In addition, 56 of the different Peloton instructors will be teaching classes.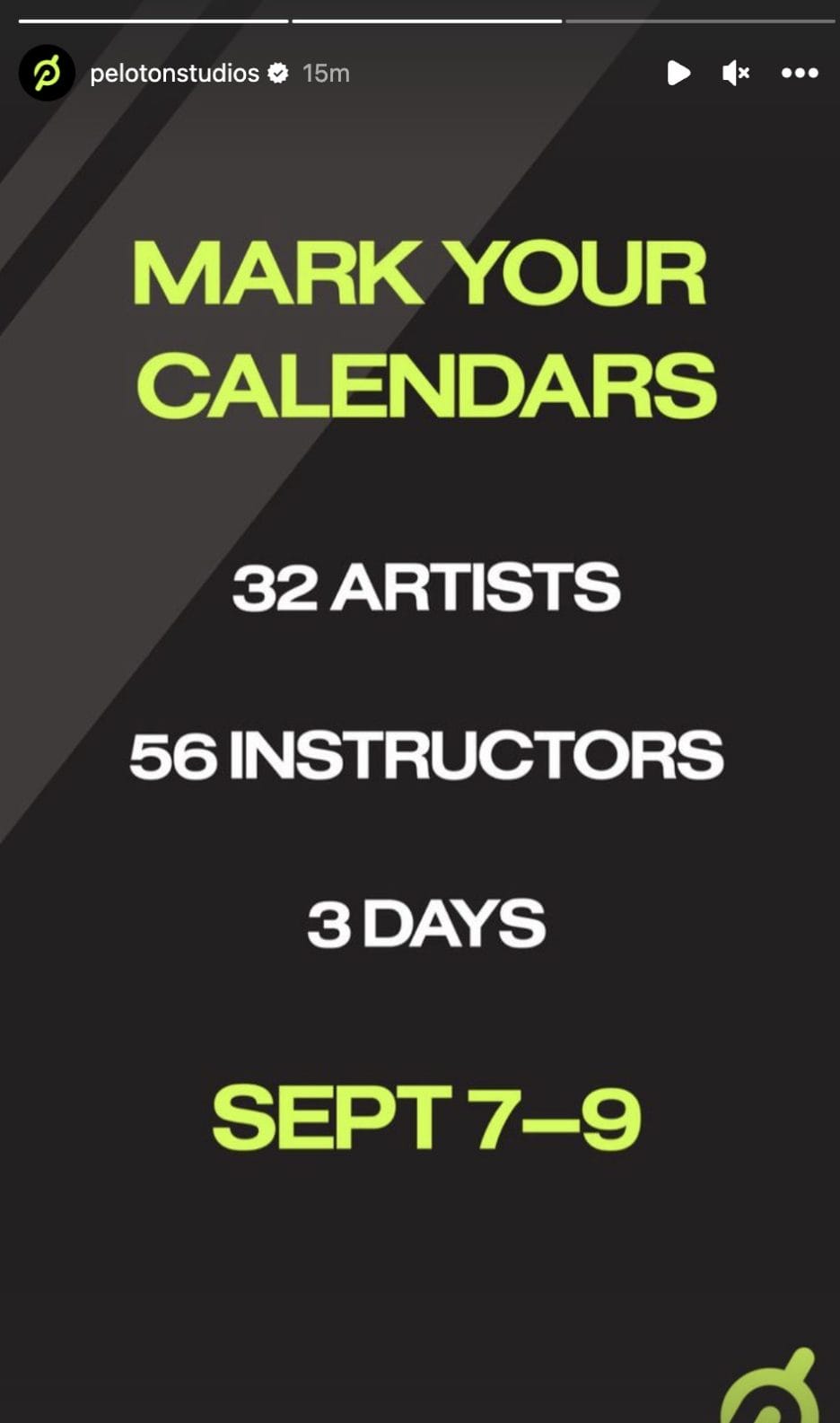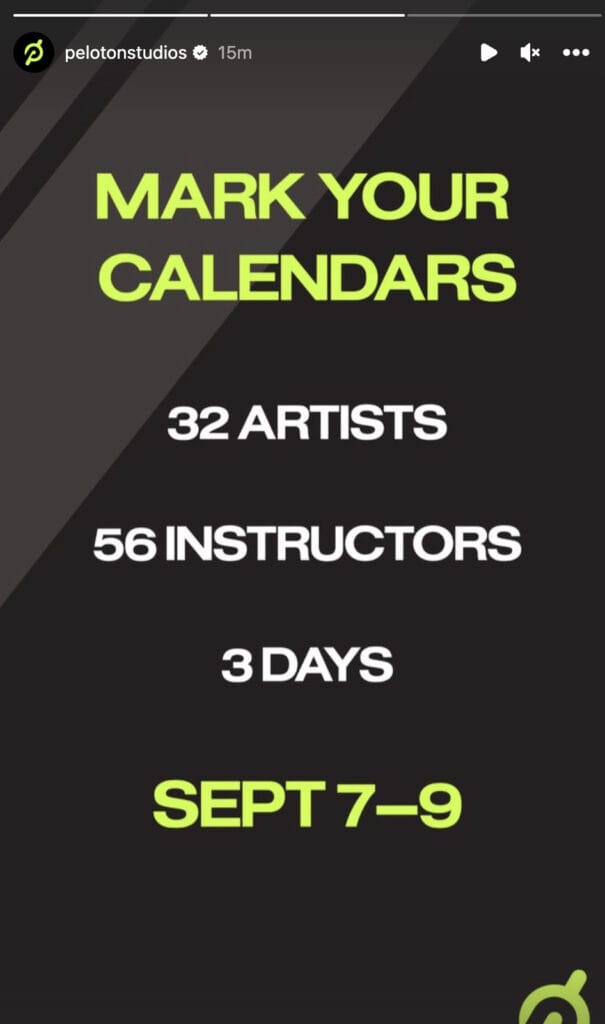 For those who wish to take these classes live in studio at PSNY, they will most likely be available for booking on this Thursday (Aug 3) @ 12:00pm ET. The weekend of Sept 7-9 is the weekend of classes that would regularly show up for booking this week anyway, as it 6 weeks from this Thursday. If you've never tried to book an in-person class before, you can see our detailed guide here on what to expect.
One thing to keep in mind is that the Peloton Studios London will be closed during this date for their renovations (the closure is from Aug 7 – Sept 22). It's possible some instructors will fly to PSNY to teach classes, but a number of classes will likely also be pre-recorded and drop on-demand. Over the last several months, more and more instructors have been guest coaching from London & New York.
If you're curious about who was part of the Peloton All For One music festival last year, you can see more details here.
Last year the All For One Music Festival took place from Aug 18 – 21. DJ John Michael previously said to look for it to take place around the same time this year – so roughly two weeks after matches up with that previous tease.
What bands and musicians do you want to see featured this year in the All For One Music Fest?
---
Want to be sure to never miss any Peloton news? Sign up for our newsletter and get all the latest Peloton updates & Peloton rumors sent directly to your inbox.