It's a happy Wednesday for fans of Peloton's scenic content: new classes from Oregon are now available on Bike and Tread devices. Instructor Becs Gentry shared her excitement via Instagram:
SCENIC CONTENT DROP ALERT!
@onepeloton our 3 Oregon Scenic classes are here! Join me on a run through the stunning Painted Hills, hike with @emmalovewell and I on Mount Hood, or ride with her through Columbia River Gorge; we are ready to accompany you all through this stunning state.
Emma our van life really did solidify my adoration for you girl 💛 thanks for being a brilliant travel and training buddy!
Let's run, ride and walk Oregon!
Three new guided scenic classes are available with instructors Becs Gentry and Emma Lovewell, including a two-for-one hike: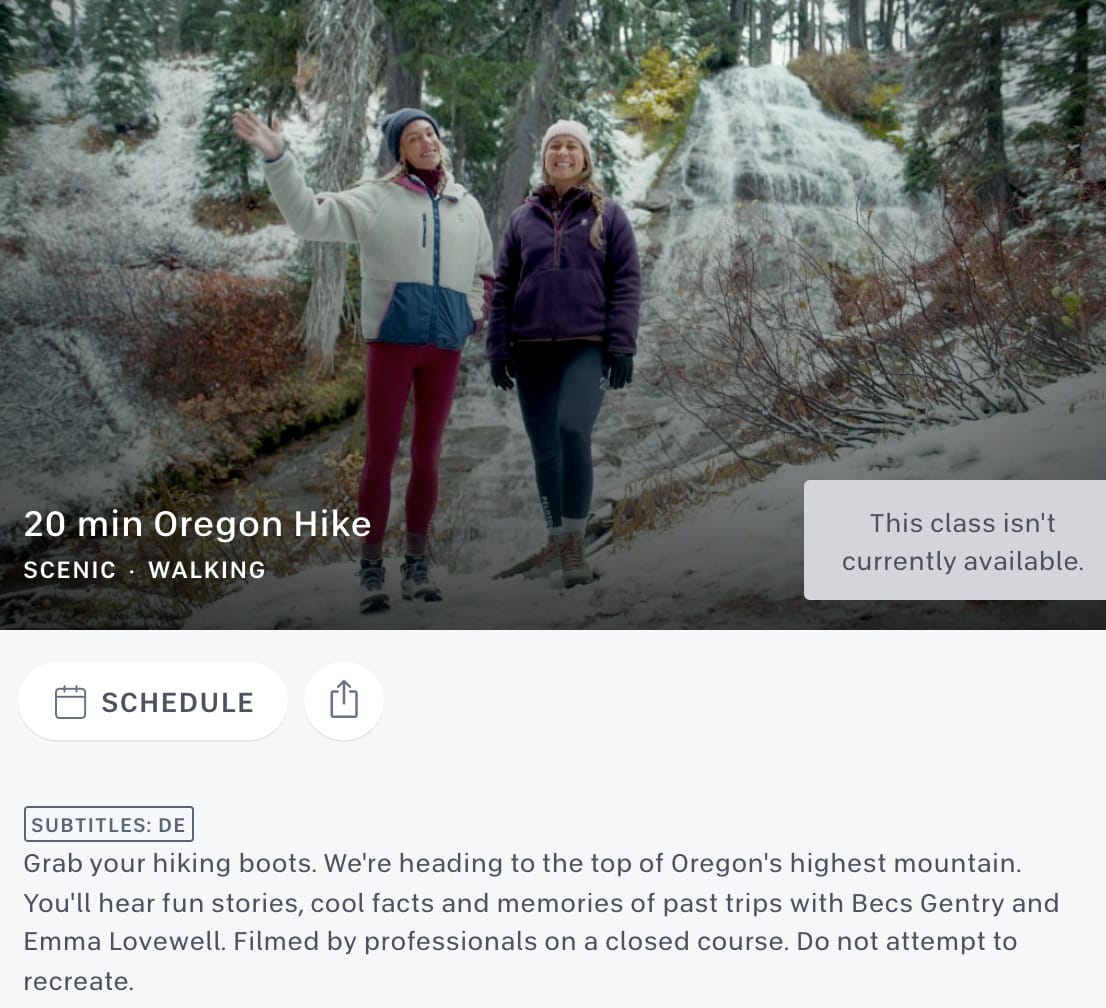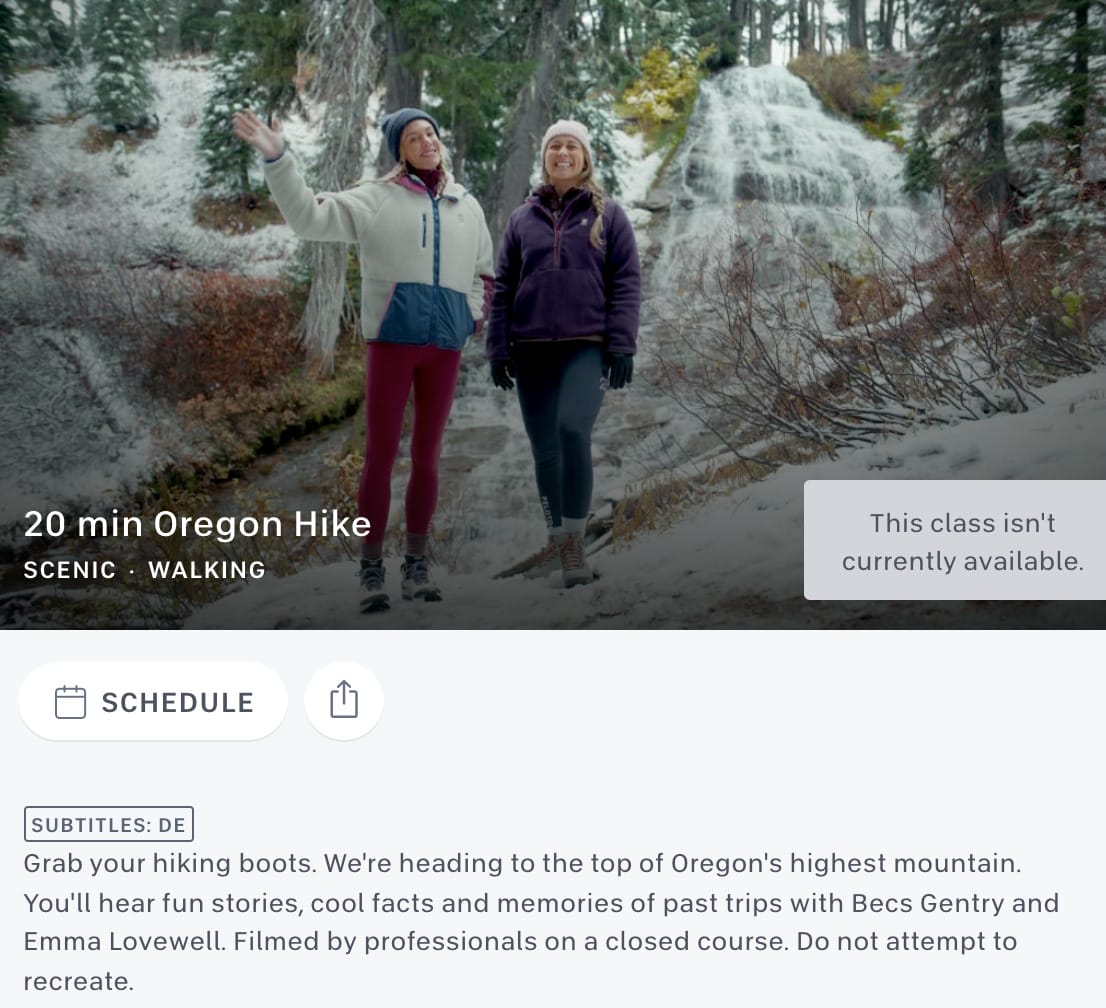 We first learned that Becs and Emma were working on new scenic content back in October, though we didn't yet know the exact location.
In addition to the new guided classes, there are also four new distance runs, three timed runs, three distance rides, and three timed rides all available now as well – all recorded in Oregon. Be sure to check out our scenic rides and runs guides for additional details.
As a reminder, scenic content is only available to members who own a Bike or Tread and is not accessible to Peloton App members. Peloton made this change last year as part of their scenic content relaunch.
Though you won't be able to start the classes on the App or web browser, you can still view the complete list of Peloton scenic rides and list of Peloton scenic runs using our guides.
---
Want to be sure to never miss any Peloton news? Sign up for our newsletter and get all the latest Peloton updates & Peloton rumors sent directly to your inbox.