Peloton has added the Bike+ back to the One Peloton Club, Peloton's ​​rental program that allows members to bundle the upfront cost of the hardware with the monthly subscription fee. Though originally included in the program upon its launch back in March, Peloton quietly removed the device at the end of June. As of today, it has reappeared on the sign-up page.
This follows the news last Friday that the Bike+ was being raised in price by $500.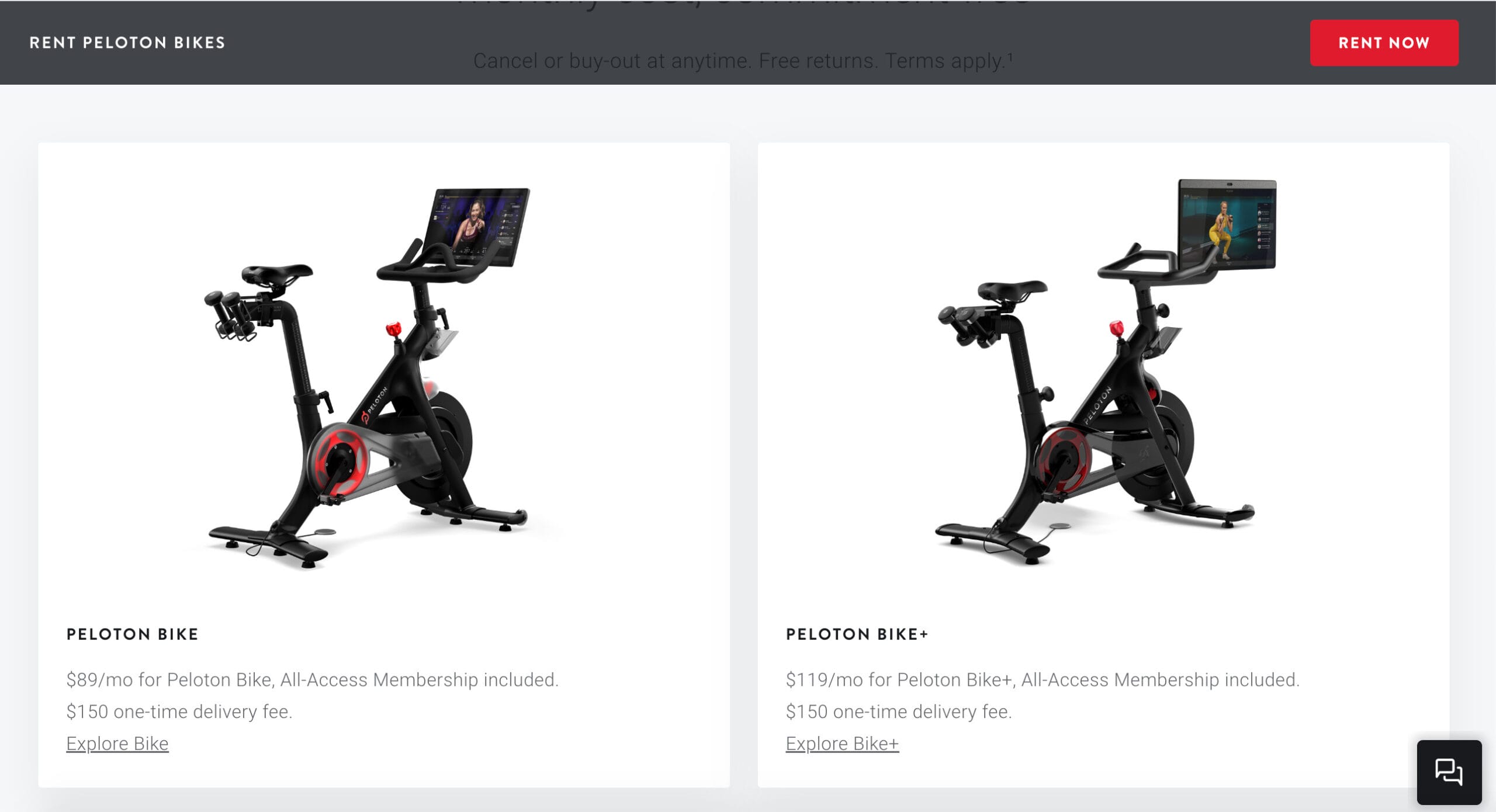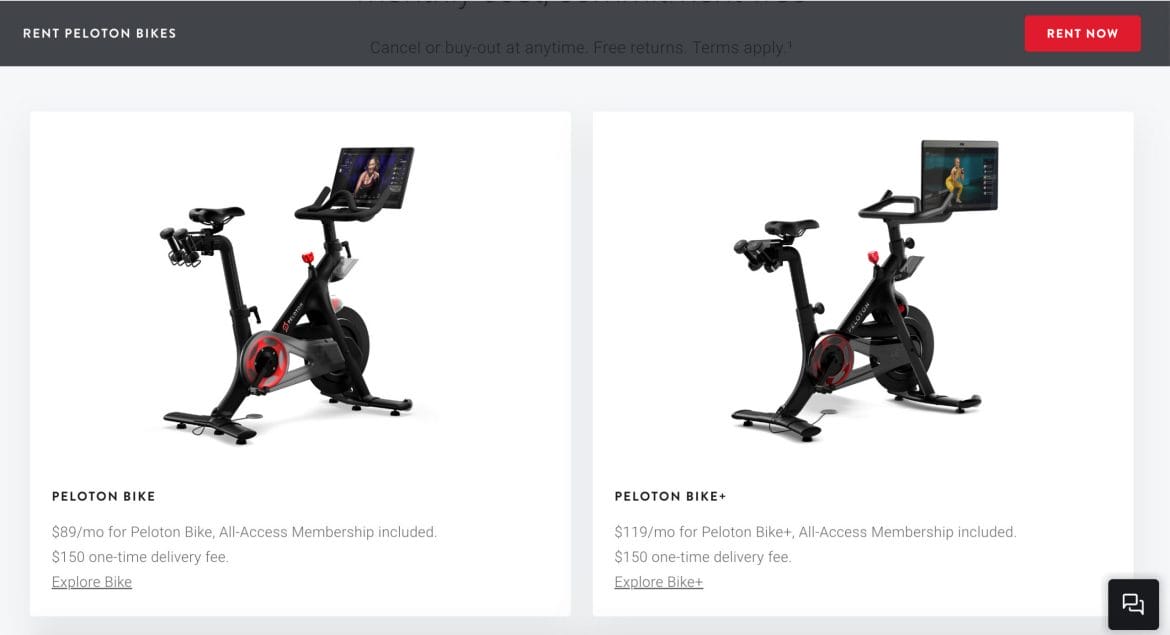 The Bike+ will be available for a monthly lease of $119 / month, compared to the $89 / month price of the original Peloton Bike (both monthly costs include the All-Access membership as well).
This development also follows CEO Barry McCarthy's recent interview with Bloomberg, in which he hinted that the One Peloton Club would soon be expanding. According to Bloomberg:
The company is also gearing up for a widespread launch of its leasing program, which allows users to pay a combined monthly price for both a Bike and content subscription without a down payment. Peloton started testing the program in some markets earlier this year for $89 per month, but it will now more actively promote it.
This points to part of McCarthy's overall strategy as he looks to course correct amidst what has been a tremendously turbulent time for Peloton. He told Bloomberg:
"We're making the bet that if you love our service as much as the rest of our users do, you'll exhibit low monthly churn and have a high lifetime value," McCarthy said. "We'll recoup the investment we made in the hardware plus profit over time."
The One Peloton Club was first introduced earlier this year and has repeatedly gone through a number of changes. The program quickly expanded to additional states only a month after launch, and Peloton also lowered the pricing only a few weeks after that. In June Peloton expanded the program to the continental U.S. and made sign-ups available online for the first time since the program's arrival, before removing the Bike+ from the program shortly thereafter.
You can visit the One Peloton Club landing page for more information and to sign up.
---
Want to be sure to never miss any Peloton news? Sign up for our newsletter and get all the latest Peloton updates & Peloton rumors sent directly to your inbox.