Update – Official: It was announced Alex Karwoski is a Peloton instructor on September 20.
The Peloton Rower was officially announced at Homecoming, featuring Adrian Williams as a rowing instructor – but Peloton has yet to share any other updates. They did recently confirm the Rower is on track for release this year – and a recent rumor says the official name will be the "Peloton Row". Key information like price, size, whether this will be the Peloton Row or Peloton Row+, and who the instructors are have yet to be revealed.
However, this week information has surfaced indicating that Olympian Alex Karwoski might be joining the team as a new Peloton coach for rowing.
On Monday a baby shower took place for the five instructors who are currently pregnant – Jess, Anna Greenberg, Becs Gentry, Selena Samuela, and Chelsea Jackson Roberts (Selena and Chelsea were not in attendance). Many Peloton instructors were in attendance at the shower – and almost all the instructors shared an image from the event, which is screenshot below. This picture is all Peloton instructors, plus Jess King's partner Sophia.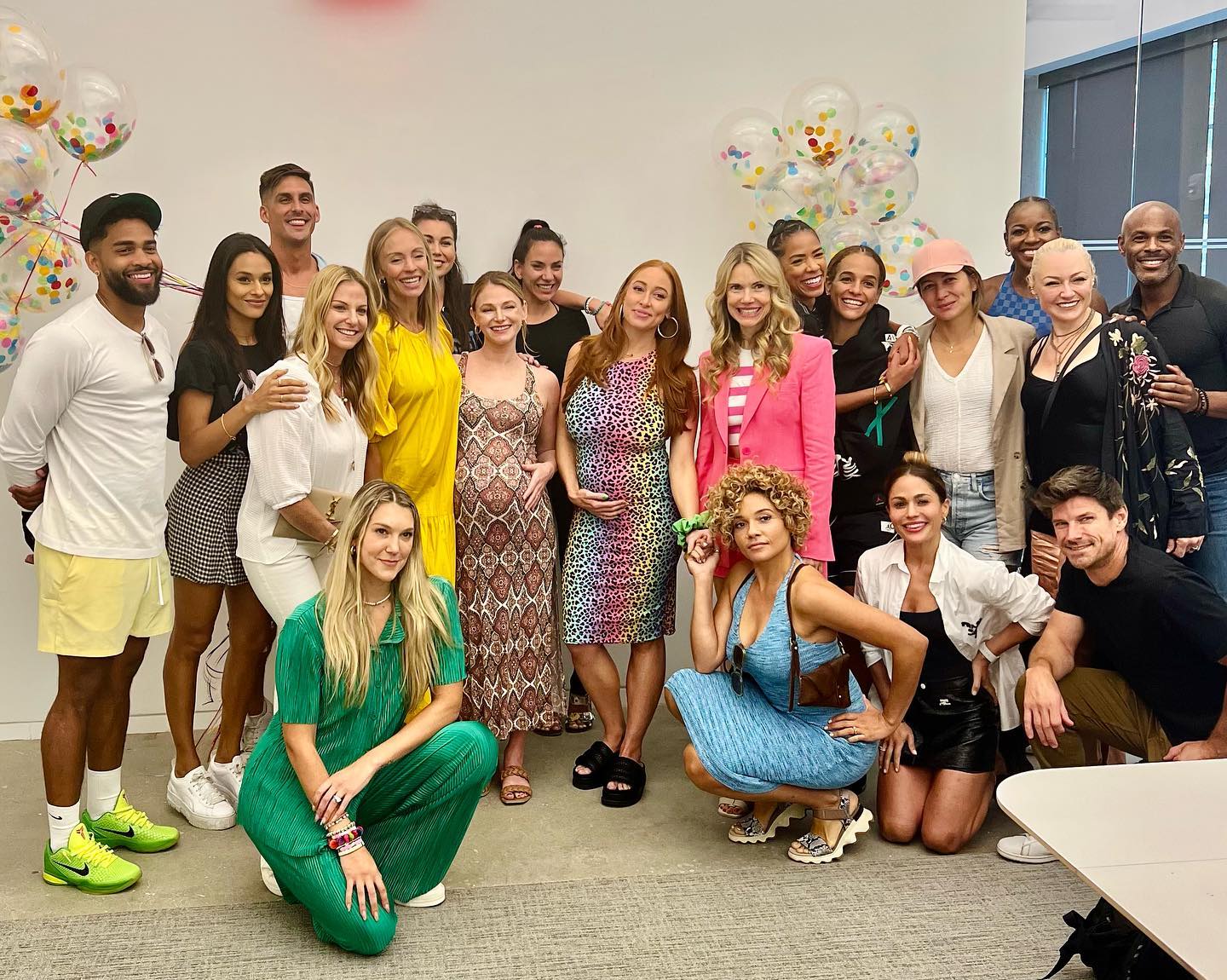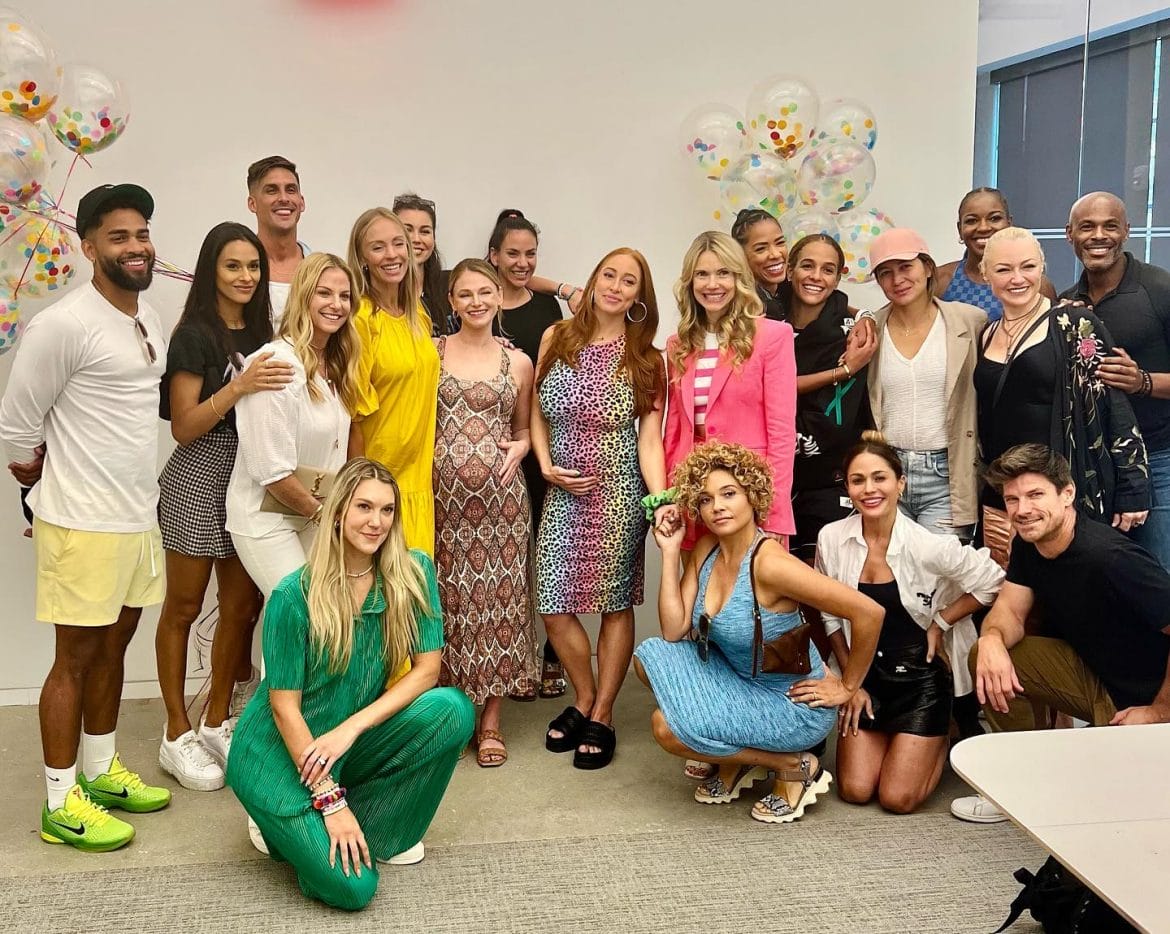 However, if you were on social media right when it was originally posted, it showed a slightly different group of people. One version that was posted, then deleted shortly after, showed a mystery individual standing between Adrian Williams and Marcel Dinkins in the right of the photo. Thanks to our anonymous reader who noticed this and saved the image.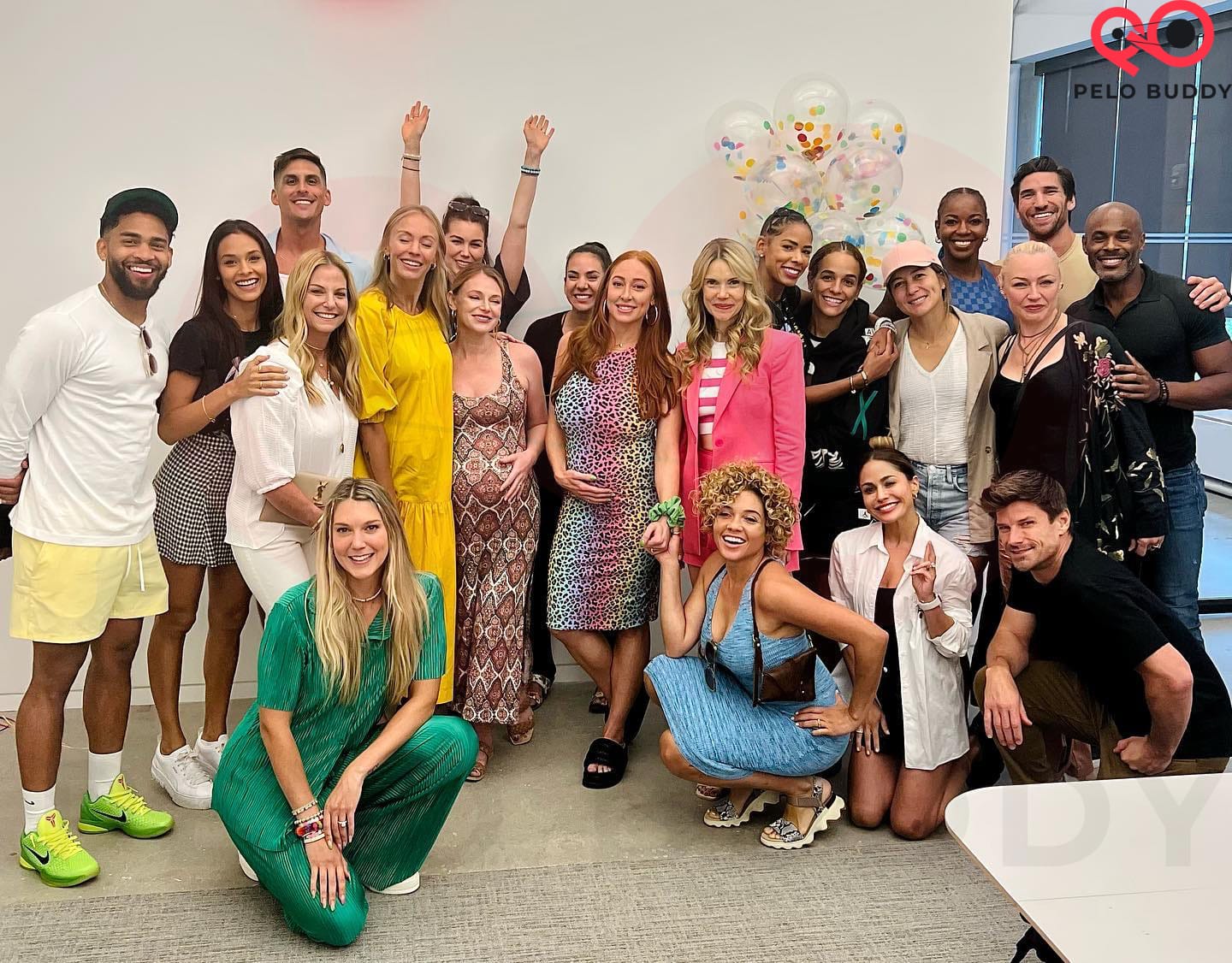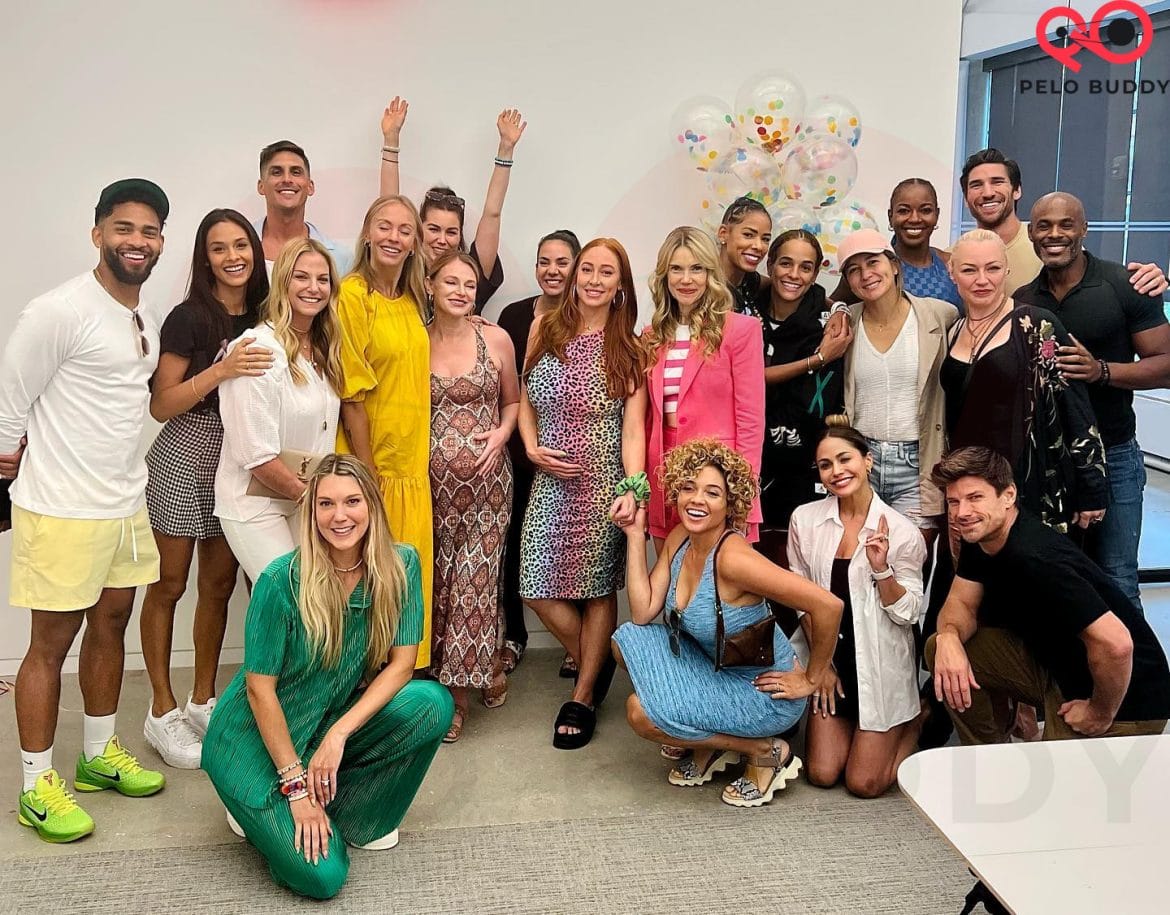 This individual shown in the picture strongly resembles Alex Karwoski, an Olympic rower who competed in the 2016 Olympics in Rio de Janeiro and was an alternate at the 2020 (2021) Olympics in Tokyo.
This begs the question, and leads to our speculation: is Alex Karwoski in training to be a Peloton rowing instructor?
According to Alex's LinkedIn profile, he is no longer an active athlete with the United States Olympic & Paralympic Committee as of July 2021. He is, however, an MBA Candidate at Columbia Business School – which is located in New York City, just about five miles uptown from Peloton Studios New York (PSNY).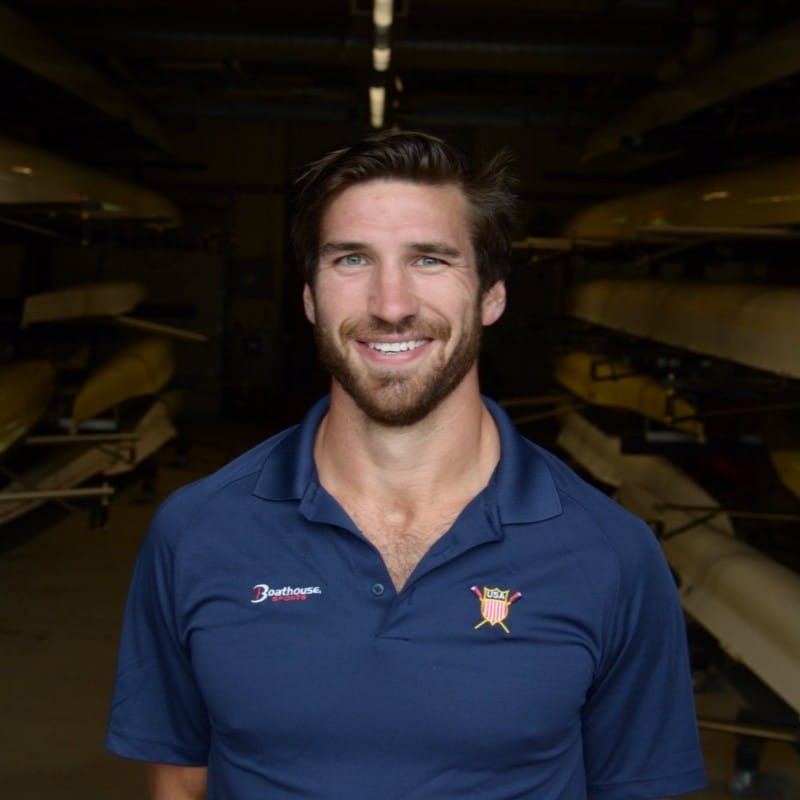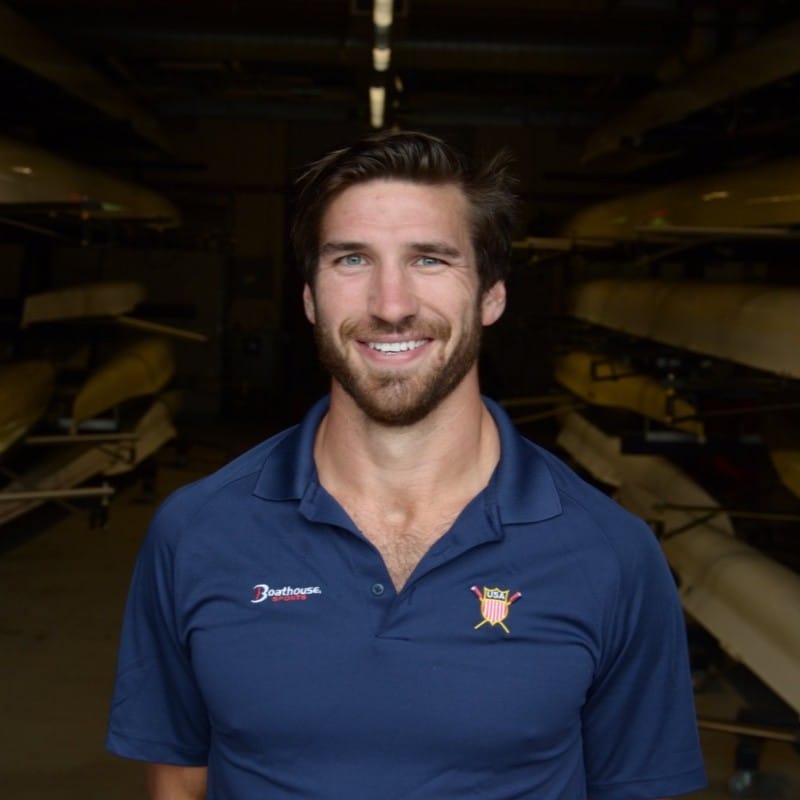 Another fun fact: Alex's brother Nick Karwoski works for Hydrow, one of Peloton's top competitors in the rowing space (and who recently announced the Hydrow Wave – a lower priced rower).
Interestingly, Alex Karwoski is standing next to Adrian Williams (who was featured in the rowing announcement teaser video) and Marcel Dinkins (who used to teach rowing at Rowgatta). Could this indicate that Marcel Dinkins is also likely to begin teaching rowing classes once they start at Peloton?
Earlier this year before Peloton officially announced their rower, we reported that Peloton hired former rowing coach and rowing studio owner Bradford Stevens as a consultant. As we shared in our post at the time – part of his work includes "initial training and on-camera training for existing and new talent."
So, could Olympian Alex Karwoski be part of this "new talent" at Peloton?
Though Peloton has yet to officially announce a launch date for the Peloton Rower (Peloton Row), all signs are still pointing towards the fall of 2022.
---
Want to be sure to never miss any Peloton news? Sign up for our newsletter and get all the latest Peloton updates & Peloton rumors sent directly to your inbox.