Update – Rad has been officially announced as a new coach.
Evidence keeps growing that Peloton will be adding boxing classes in the near future. A new rumor indicates that boxing & strength trainer Rad Lopez will be a new Peloton instructor soon – based out of NYC in the US studio.
Rad formerly taught boxing & shadowboxing at Shadowbox NYC, before the company filed for bankruptcy. Current Peloton instructors Olivia Amato & Jess Sims also taught at Shadowbox NYC prior to coming to Peloton – it's not clear whether their times at Shadowbox NYC overlapped though.
Rad Lopez has developed his own brand "The Rad Ones" (which has shirts & merchandize). Rad shared a little about his background in boxing in this interview with SurfYogaBeer, including sharing why he thought boxing was such a great workout.
Boxing is not just a great physical exercise but also great for mental clarity. I find that it's an excellent mood booster.
Rad Lopez joining the Peloton team would be yet another piece of evidence Peloton plans to add boxing soon. Callie Gullickson, also rumored to be a new coach also has boxing experience. Peloton recently sent a survey specifically asking about boxing classes to some members. And Selena Samuela strongly hinted boxing would be coming soon in a recent Instagram video.
The Peloton strength studio is currently closed until June 13th to "work on some new and exciting things". While it could simply be a style refresh, it could also be an update to better support boxing classes in the future – which means the boxing announcement could come sooner rather than later. The Yoga studio recently had a similar multi-week closure, prior to the relaunch of Peloton global and announcement of 3 new coaches.
You can get to know Rad on Instagram @radlopz. He recently produced a short video "telling his story" if you wish to see it here.
Other rumored Peloton coaches include (click any name for an article about them):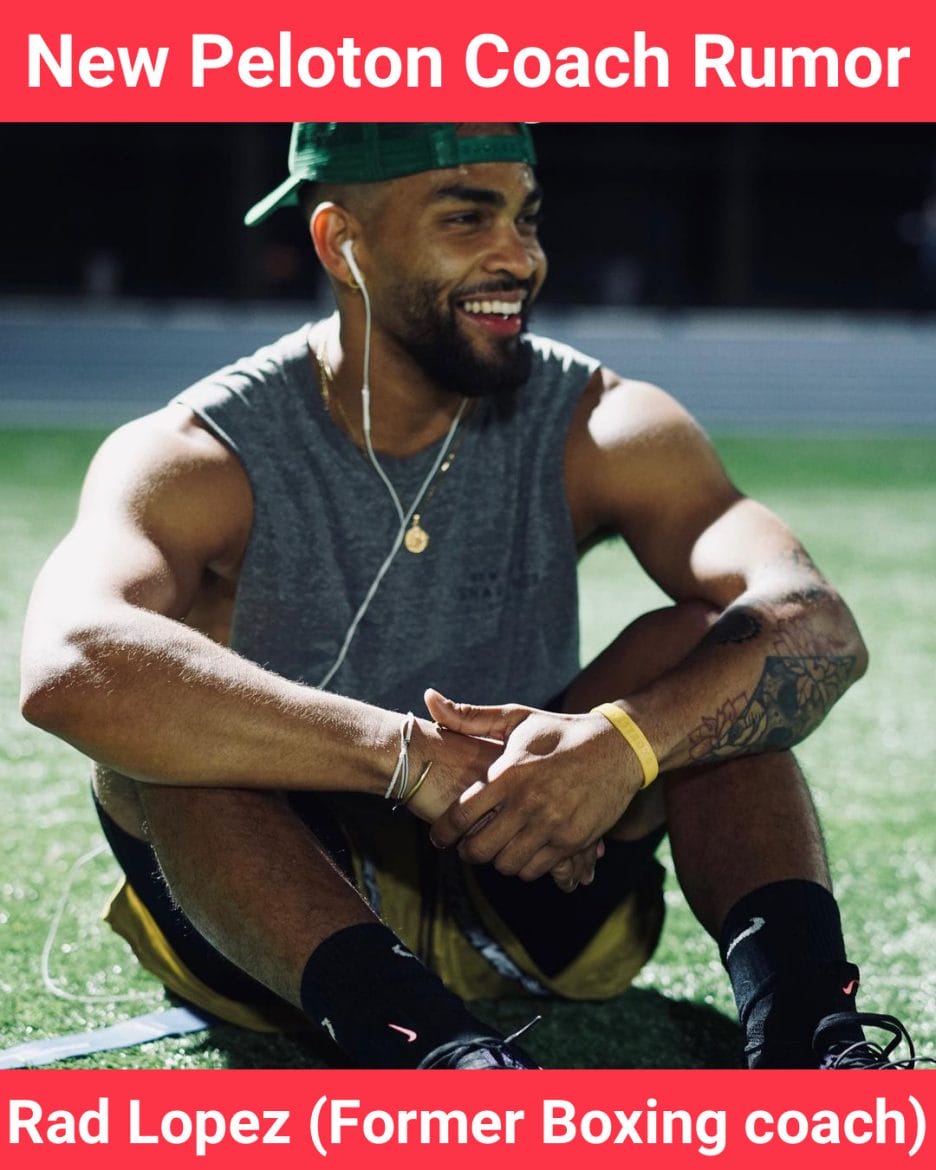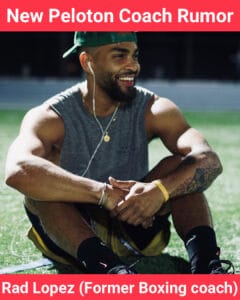 ---
Want to be sure to never miss any Peloton news? Sign up for our newsletter and get all the latest Peloton updates & Peloton rumors sent directly to your inbox.