Update 3 – On December 7th, Peloton boxing classes launched within the Get Hooked: Peloton Boxing program.
Update 2 – Peloton is teasing Peloton Boxing classes starting Dec 7 with Rad, Kendall, and Selena.
Update – New Peloton instructor Bradley Rose also teased the idea of Peloton Boxing on Instagram. See the clip below.
Could Peloton be gearing up to add some form of boxing to the Peloton Platform? Recent hints from the instructors seem to indicate so. At this point it isn't clear whether it would be Peloton kickboxing, boxing, or Peloton shadowboxing that is added if so.
During a recent Instagram Live video, Selena Samuela was taking questions & comments from the live chat. The comment of "We need a boxer training class" was mentioned on the chat.
Her response to that question? "Ok, yeah, look – I'm not going to say anything, but stay patient. Stay patient." You can see the exchange in the video below.
She then went on to talk about how she likes to throw her punches in her regular classes as well, referencing her past as an amateur boxer before Peloton.
Now, this could mean a lot of things, but it could also be a giant hint that boxing might be coming to Peloton. The announcement of Peloton boxing might not be too far off either. If boxing is announced, Peloton Homecoming, which takes place at the end of April, seems like a logical place for Peloton to announce it.
Peloton used to have a few shadowboxing classes in the on-demand library. Taught by former instructor Jennifer Jacobs, these included a "5 min Basic Shadowboxing Punches", "10 min Intro to Shadowboxing", and "20 min Shadowboxing" classes. Unfortunately, all of Jennifer Jacobs' classes have since been purged from the library.
Assuming for a minute that Peloton does decide to introduce kickboxing, boxing, or shadowboxing: which instructors might teach boxing for Peloton?
First, you have the recent hire of Bradley Rose – who before coming to Peloton, worked as a boxing instructor at Rumble Fitness. His bio teases how he likes to "roll with the punches" and his launch video included boxing gloves in the background. Depending on what the class format looks like, some boxing could be recorded from the new London studio. As we recently reported, it appears to be nearing completion, and will have 3 different studio spaces: a cycling studio, a Tread studio, and flex studio that could be used for strength, yoga, cardio, or possibly boxing?
Speaking of Rumble Fitness, we've also reported that Callie Gullickson, another former Rumble Fitness instructor, is rumored to be starting at Peloton soon. In addition to her time teaching boxing at Rumble, she has shared on Instagram that she has still been doing some boxing training more recently.
However, it's not only new instructors who have a boxing background. Several of the current Peloton instructors do as well:
Kendall Toole worked at Rumble Boxing (in LA) for 1.5 years before her time at Peloton
Selena Samuela trained as an amateur boxer and taught boxing
Olivia Amato taught at Shadowbox NYC
Jess Sims also taught at Shadowbox NYC
Emma Lovewell and Andy Speer are also known to throw some boxing moves into some of their cardio or arms classes as well. Chase Tucker has also taken some Muay Thai classes.
Of course, it's also possible Peloton could also hire some more instructors dedicated just for boxing or shadowboxing, depending on how much they intend to pursue boxing as a fitness type on the platform. With that said, many thought that addition of pilates or the new barre class type might mean Peloton would add new instructors for those class types to the platform. However, it's been 6 months since barre launched and no new barre instructors have been announced. Peloton has so far either relied on the previous training instructors had for barre (with Ally & Hannah), or decided to train up their current set of instructors, as they did with the Pilates classes when it was revealed 11 instructors got training for pilates last March.
John Mills at Run, Lift & Live was the first to catch this boxing reference in Selena's Instagram video.
We will continue to keep an eye out for more hints that shadowboxing, kickboxing, or some other form of boxing training might be coming to the Peloton platform. If you've missed our prior reports, we're also waiting for Peloton to officially announce the Peloton Rower as well as a Peloton strength device.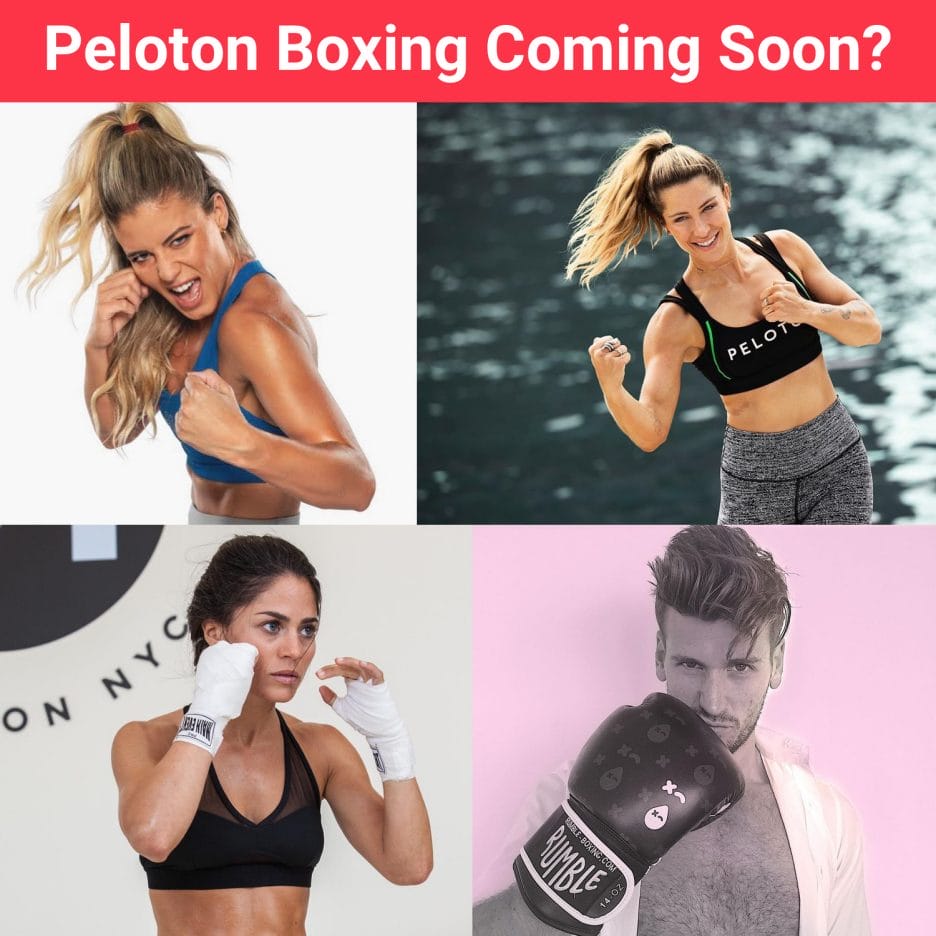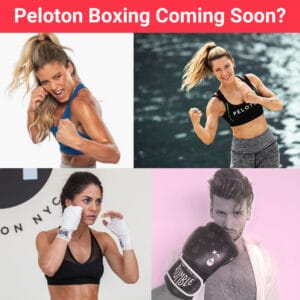 ---
Want to be sure to never miss any Peloton news? Sign up for our newsletter and get all the latest Peloton updates & Peloton rumors sent directly to your inbox.