Update – Callie was officially announced as a new instructor in June.
This week we've come across a rumor of yet another new Peloton coach potentially in training. We have heard that Callie Gullickson might be in training to be a Peloton instructor. The class types she would teach likely include both cardio & strength classes – it isn't yet clear if she would also be doing cycling or tread classes.
Callie spent a number of years as an instructor at Rumble Boxing (where rumored instructor Bradley Rose also worked at). She announced in June of 2020 that she was leaving Rumble to 'start a new chapter'. Later that fall Callie worked with the Alo Moves platform and recorded a new on-demand training series. She moved to Florida for a while after leaving Rumble, but, has since moved back to New York City.
Her athlete page on Alo Moves has a great bio of Callie, so we'll share it here:
Callie Gullickson is a trainer, performer, and model based in New York City. Originally from West Palm Beach, Florida, Callie was born into an athletic family. Her dad was a professional baseball player, her sister won the US Open, another won a college tennis NCAA title, and her other siblings went to college on athletic scholarships. At a young age, she quickly learned what it meant to make sacrifices in order to succeed in what you want. Determined to fit the mold of her family, she found a passion in dance, which took her to college graduating with a degree in commercial dance. After graduation, Callie went on to sign with State Model Management for print work and McDonald Selznick Associates for dance. Movement had always been an integral part of Callie's life, which is what brought her to group fitness.

Callie has expertise in HIIT, strength, dance, and boxing. Her signature style — Grit & Grace — will leave you feeling both athletic and graceful, reaching a stronger and uplifted state of mind.
As the bio mentions, Callie got her start modeling, which she continued while working as a fitness instructor. Callie's website lists some of the clients she has worked with to include Vogue, Nike, Reebok, Under Armour, Adidas, Puma, Garmin, Fitbit, Amazon, Gaiam, Shape.
Callie's professional certifications include:
NASM CPT
Certified Functional Strength & Conditioning
Corrective Exercise Specialist
Trigger Point Certified
Technogym Master Trainer
Callie shared in an interview last spring that her goal is to inspire everyone to encourage others to create healthy routines:
I would love to elevate the standard of health by inspiring everyone around me to prioritize it in their lives, both mentally and physically. There are too many individuals who are stripped of the everyday fortunes such as walking, running or even standing that some of us take for granted. So, realizing that fortune that we have and using it to create healthy routines around exercise, eating and wellness is so important to me and I strive to inspire everyone else to do the same. Engaging in not only physical health but mental health comes as part of this. I have seen clients use working out to combat depression, anxiety, stress, etc. Personally, I've relied on fitness to get me through daily challenges that we as humans are confronted with. If I could inspire everyone to encourage their brothers, sisters, parents, cousins, and friends to be proactive in creating a routine around healthy living, eating and wellness I'd feel like I've done my job.
You can get to know Callie (also known as "Killa Cal", although we don't know if that nickname will follow her to Peloton) on social media by following her @calliegullickson on Instagram.
One thing to keep in mind is that the training & onboarding for new coaches is several months long. We are not sure how far along in the process Callie is – so the official announcement could still be a while away, assuming it comes to fruition.
To recap some previous coaching rumors, we are also still waiting on confirmation about: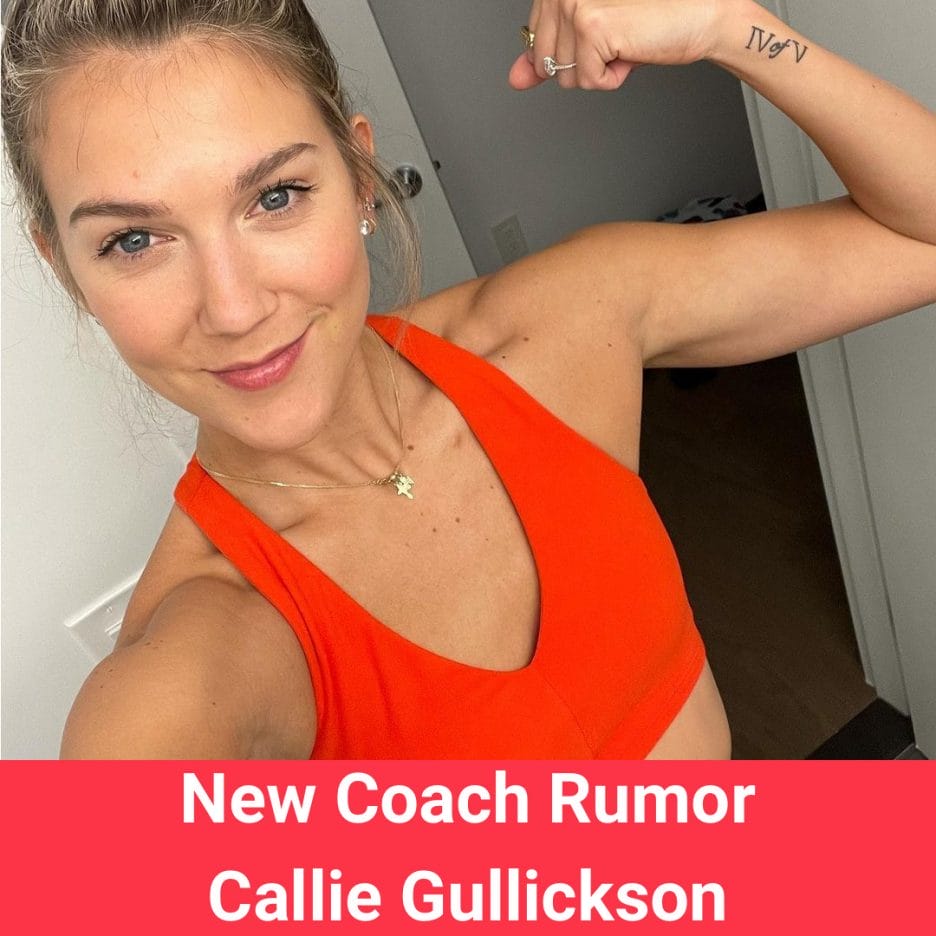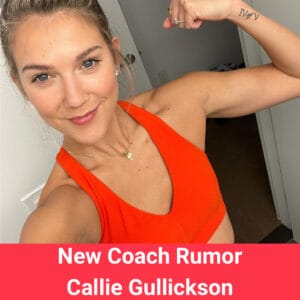 ---
Want to be sure to never miss any Peloton news? Sign up for our newsletter and get all the latest Peloton updates & Peloton rumors sent directly to your inbox.