Peloton has announced via social media (including this post in the OPP) and in-app message popups that there will be no live Peloton Yoga classes through at least April 18th as the Peloton Yoga studio will be closed in New York. Their message states:
Our yoga studio will be closed for the next three weeks while we work on some new things! There will be no live yoga or meditation classes from Monday, March 29 through Sunday, April 18. New classes will be released on demand, and please join our Encore classes during this time
Members had been noticing the upcoming class schedule for both yoga & meditation did not have any live classes, but were left to speculate until today.
Why might the Peloton Yoga Studio be closed? What "new things" could Peloton be working on?
One reason could be for construction or remodeling in the studio. This would be somewhat unusual, considering the new PSNY Studio has been open for just over a year. However, the strength studio recently got a refresh, so it's possible that Peloton could be updating the Yoga studio to match the aesthetics of the strength studio (which is now consistent between the UK & US).
Another option is that Peloton needs extra space right now for some special projects, or recording some unique classes. Peloton Homecoming is coming up at the end of April, so Peloton might be recording a lot of extra content and need the extra space.
Alternatively, if Peloton is getting ready to release, or at least announce, their long-rumored Peloton rowing device, or a newer rumored Peloton strength device, Peloton could be setting up rowers and/or strength machines in the Yoga studio in order speed up recording of these classes, to build up the on-demand library so more content is available when it launches.
Yet another possibility is that if Peloton is getting ready to release boxing content, they could be creating a short term dedicated recording space for that content to record the initial content for release of the new workout type.
Unfortunately, at this time we don't have any solid intel on what is happening in the yoga studio – so all of the above is just speculation based on recent rumors we know are happening in the Peloton world. We'll wait and see and report as soon as we know – it also could be something totally new and unreported on yet.
Speaking of Peloton Yoga, note that we are still awaiting the official announcement of the rumored new Peloton Yoga coach, Mariana Fernández.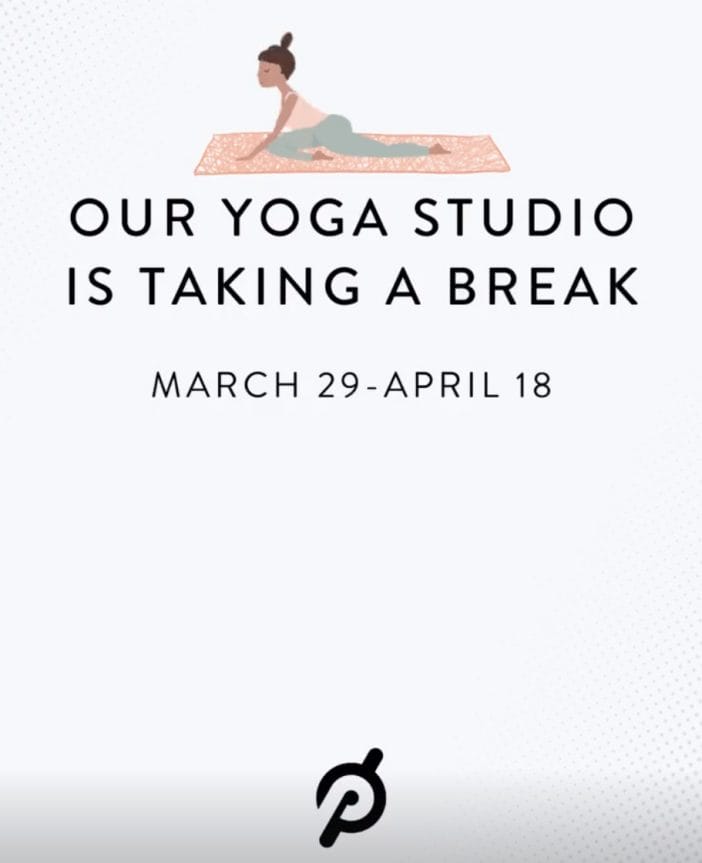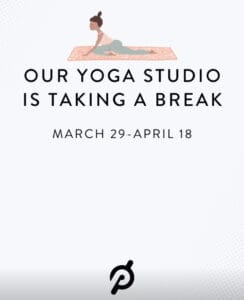 ---
Want to be sure to never miss any Peloton news? Sign up for our newsletter and get all the latest Peloton updates & Peloton rumors sent directly to your inbox.