A new round of classes are now available to book on the Peloton Studios booking site. Members can reserve spots in classes through Sunday, September 18 (approximately six weeks out) via http://studio.onepeloton.com/.
Update – After launching around 12:30pm ET, by 4:00pm ET most of the US classes were sold out or waitlisted, with the exception of some Yoga classes. In the UK, there is still some availability.
Below is the complete list of dates that were just released:
Friday, August 26
Saturday, August 27
Sunday, August 28
Friday, September 2
Saturday, September 3
Sunday, September 4
Friday, September 9
Saturday, September 10
Sunday, September 11
Friday, September 16
Saturday, September 17
Sunday, September 18
This is the first round of classes to be released for booking following Peloton's grand reopening weekend, during which classes are free of cost. Starting on August 26, members will need to pay $35 to take a class at Peloton Studios New York (PSNY) and £25 to take a class at Peloton Studios London (PSL).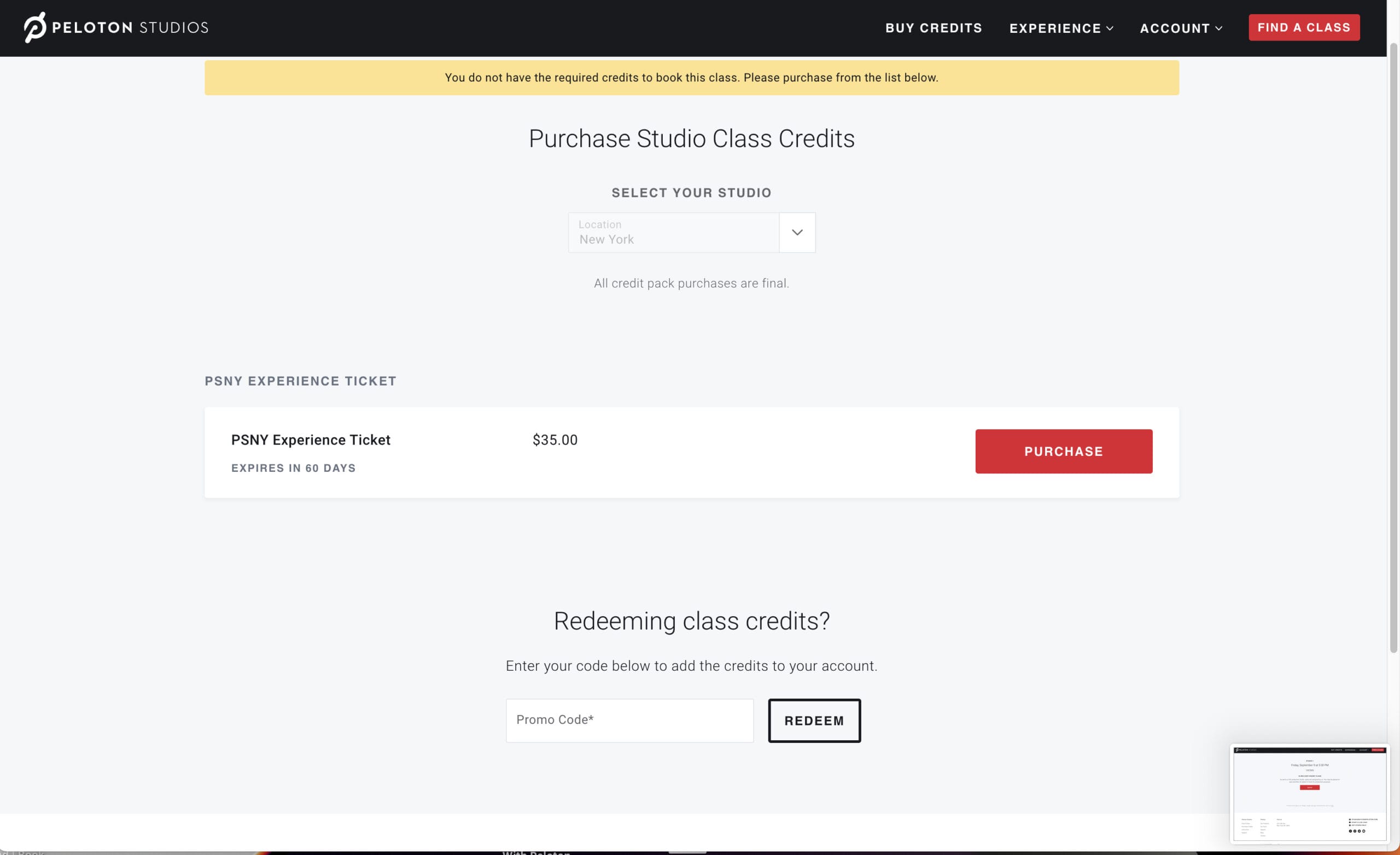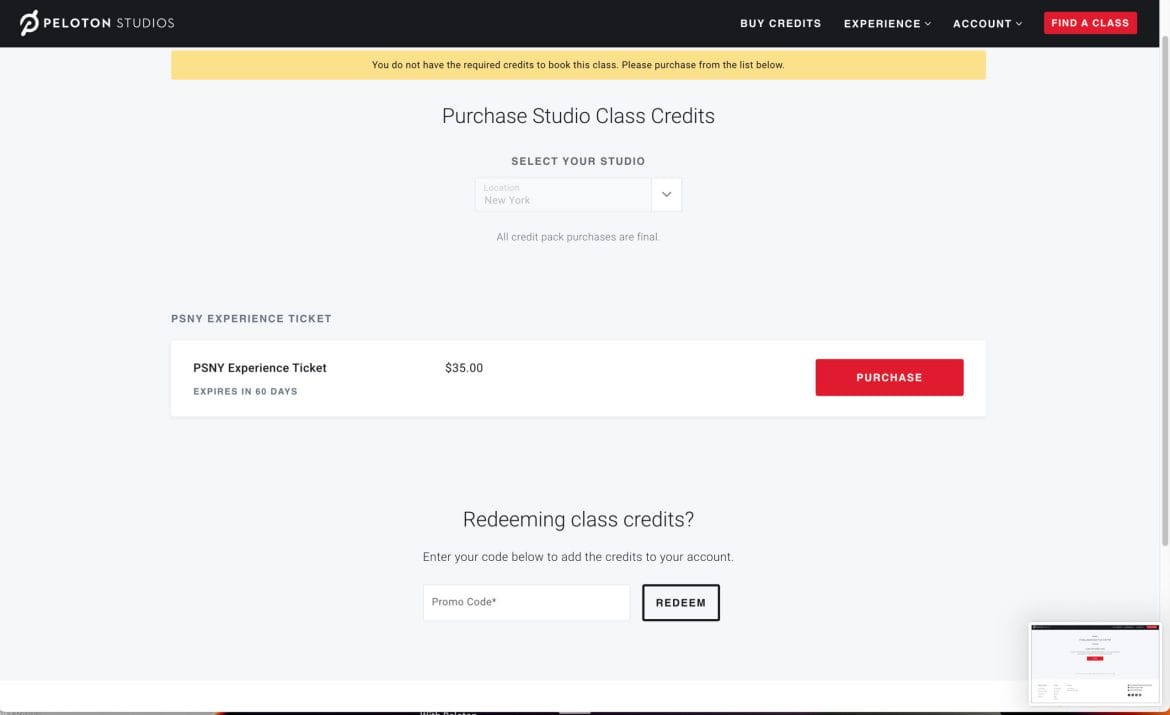 Note that the booking website does not allow you to reserve a specific spot in the class (unlike Peloton's previous studio), and the reservation for cycling classes no longer asks about shoe size.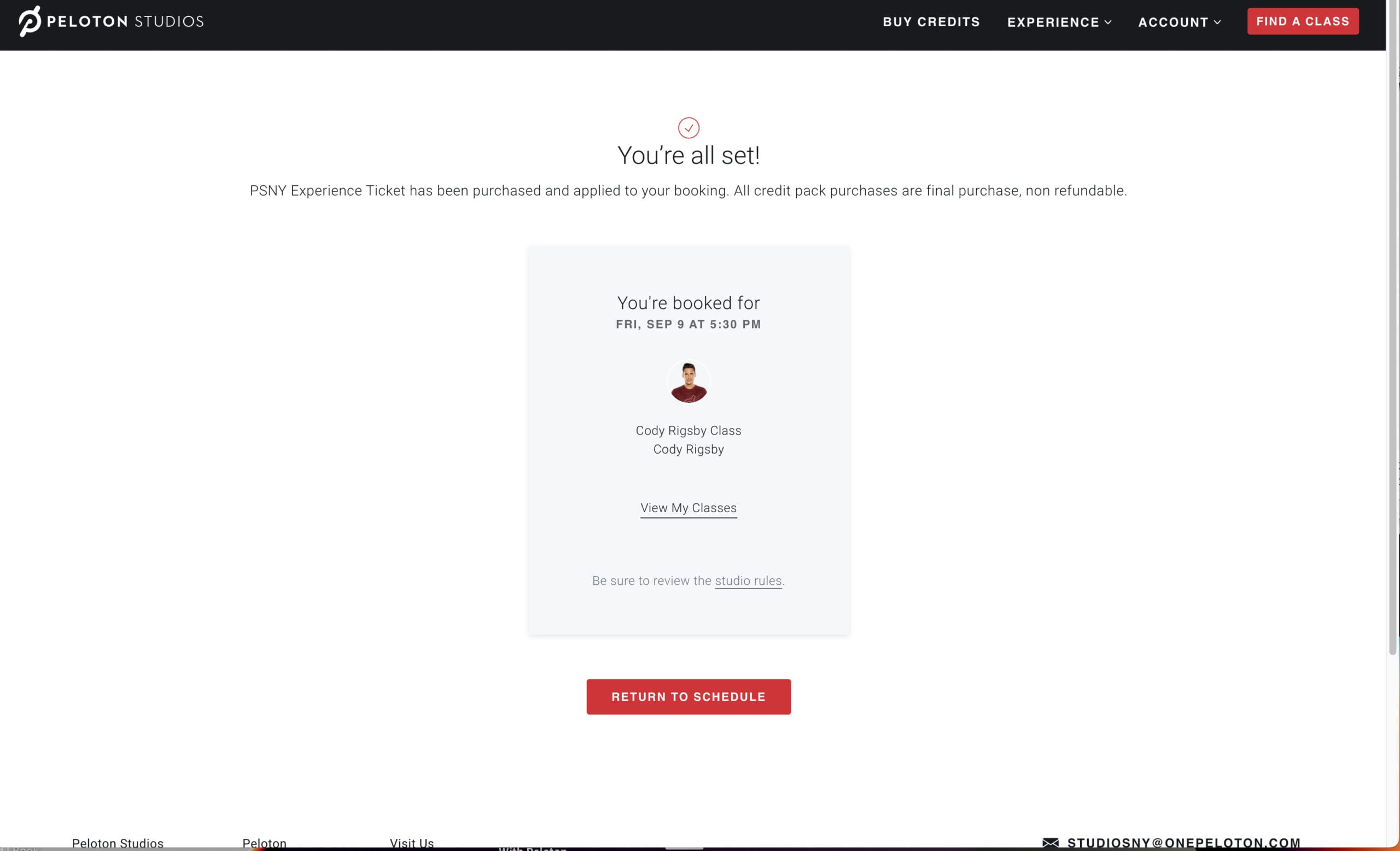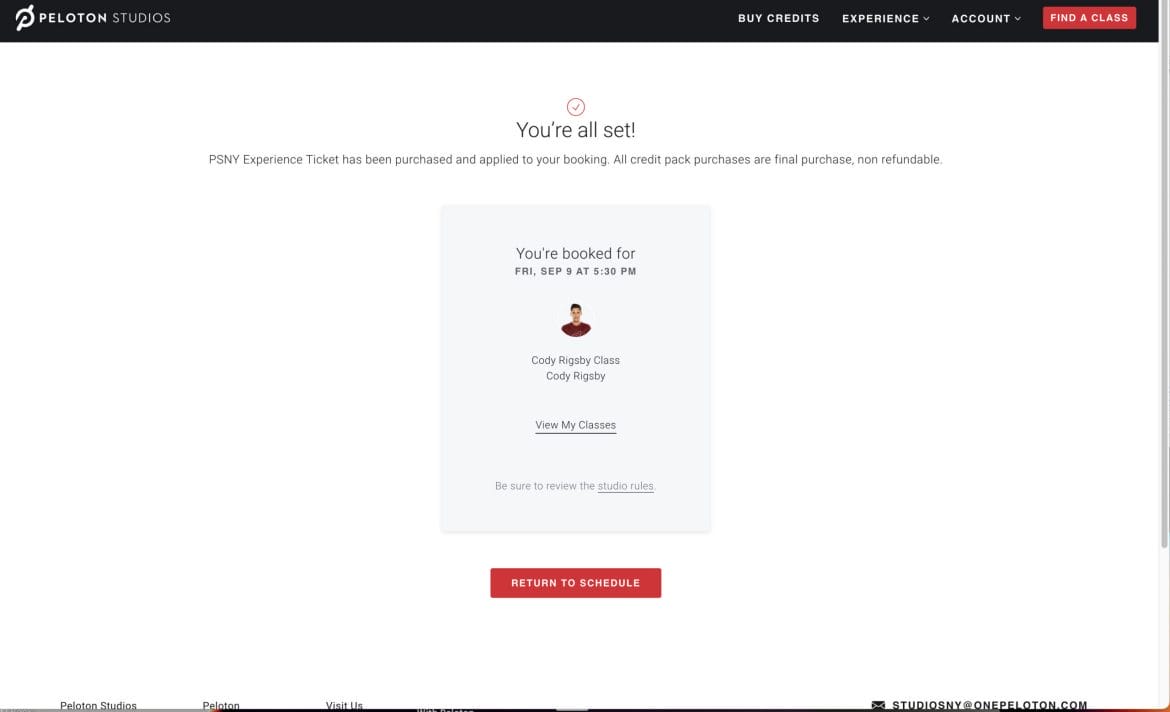 As a reminder, the studios will only be open to the public on Fridays through Sundays, and Mondays through Thursdays will be reserved for coach-to-camera instruction.
As has been the case for the previous releases, the classes only contain information about the modality, instructor, and length. Interestingly, Peloton has not updated the studio site for classes that have been updated with more information (such as strength focus or ride format) on the upcoming schedule, so this may be indicative of their new standard practice moving forward.
The Peloton Studio booking site relaunched for the first time in more than two years last month. Unfortunately the relaunch was accompanied by a host of technical issues that prevented members from being able to reserve classes. After an initial soft reopening phase, Peloton will celebrate their grand reopening weekend at both PSNY and PSL on August 19, which will also mark the 2022 All For One Music Festival.
Stay tuned for our upcoming comprehensive guide on how to book classes at Peloton Studios, which will be released soon!
---
Want to be sure to never miss any Peloton news? Sign up for our newsletter and get all the latest Peloton updates & Peloton rumors sent directly to your inbox.