For the first time since March of 2020, members could sign up online to attend classes at the Peloton studios. Today Peloton opened up their studio booking site for the next three Fridays: July 15, July 22, and July 29.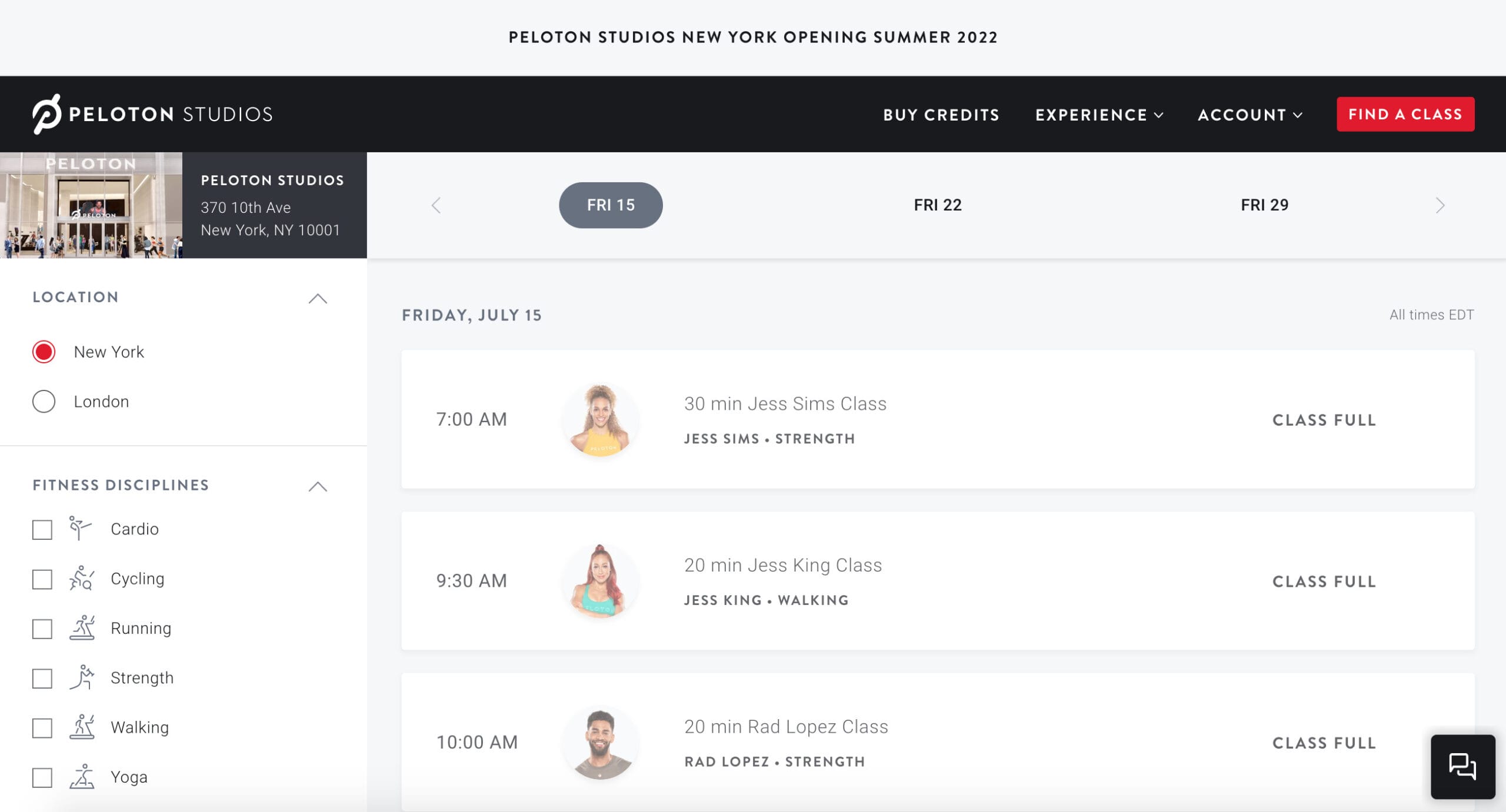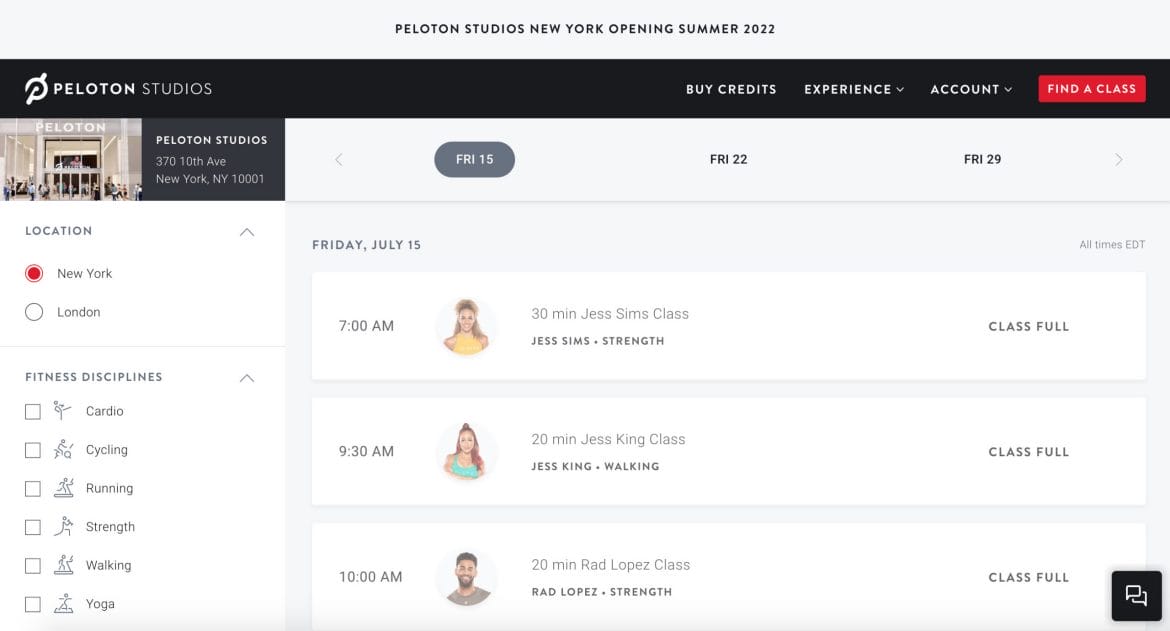 We first shared this news via social media. Shortly after, Peloton posted the link on both Twitter and several instructors shared the news on their platforms as well. Classes at Peloton Studios New York (PSNY) were full shortly after the link went live, but as of publishing there are still classes available at Peloton Studios London (PSL) – though we expect them to be full soon as well. The classes do not currently note any information besides length, instructor, and modality.
Members did not have to pay any fees to reserve their spots, as these classes are free as part of the soft opening member previews that began last month. For the past few weeks classes on Fridays have had in-person participants. It is not yet known what the cost will be to attend in-studio after the official reopening.
Prior to the studio closures the booking site was updated one week ahead of time. It is unclear whether Peloton will revert to pattern after their official grand reopening, or whether they will open up studio spots weeks ahead of time like they did today. Because there are members across the country who may have interest in traveling to the studios and will need to plan their visits, it is possible that Peloton will allow members to book spots further in advance moving forward.
As a reminder, Peloton has not yet announced their grand reopening date, but all signs point towards August. After the official reopening, the studio will reportedly be open to members on Fridays through Sundays every week. Mondays through Thursdays will be coach-to-camera classes only and the studios will not be open to the public.
If you're interested in attending classes in-person, be sure to bookmark Peloton's studio site!
---
Want to be sure to never miss any Peloton news? Sign up for our newsletter and get all the latest Peloton updates & Peloton rumors sent directly to your inbox.