Update 2 – Peloton has officially announced the studios will open to the public on August 19th.
Update – Peloton has since clarified that in-person classes will be Friday through Sunday once the studio fully reopens – not Thursday through Sunday as was originally reported. We have updated the article below to correctly state Friday.
We're continuing to learn new details about what the reopening of the Peloton studios will look like. Yesterday Peloton held a press preview, during which they opened Peloton Studios New York (PSNY) to journalists. For the first time in more than two years, members could be seen in-person in the studios.
Marci Rosenstein of NJ.com attended the press preview and shared some interesting details, including how Peloton will schedule classes:
The studio will officially open to the public in late summer, though no date has been announced. In-person classes will be from Friday to Sunday. Monday through Wednesday, live classes will not include in-studio participants.
Note that currently, the studio is only having riders in person on Fridays for the next few weeks until the studios fully reopen later this summer (which is rumored to be August) – which is then when the in-person classes would be Friday to Sunday.
This makes sense considering that not all Peloton users are thrilled about the return of the live audience. Many members prefer the coach-to-camera format that we've all become accustomed to since 2020, and it's also possible that some of the instructors prefer that format as well. Instructor Robin Arzón has previously shared that Peloton will offer a mix of live studio participation and coach-to-camera classes following the grand reopening later this summer.
It is currently unclear whether all of the live classes from Friday through Sunday will have in-person participants, or just some of them.
Rosenstein shared some additional interesting details based on her experience at PSNY, including that currently you must show proof of vaccination, a negative PCR test, or wear a mask while working out. Peloton hasn't publicly stated yet whether those types of requirements will continue for the full opening in August.
It also stated that the instructors will still be able to say hello after class and take pictures. However, it specificially notes "No Touching". This is something Matty Maggiacomo recently alluded to in a pre-class moment as captured by #Kenny_Bania, which you can see here on YouTube or embedded below:
And if you're wondering who got the email to be invited to the Friday sessions before the studios fully reopen, on social media Peloton recently indicated that the emails were being sent to people who had classes cancelled in March 2020.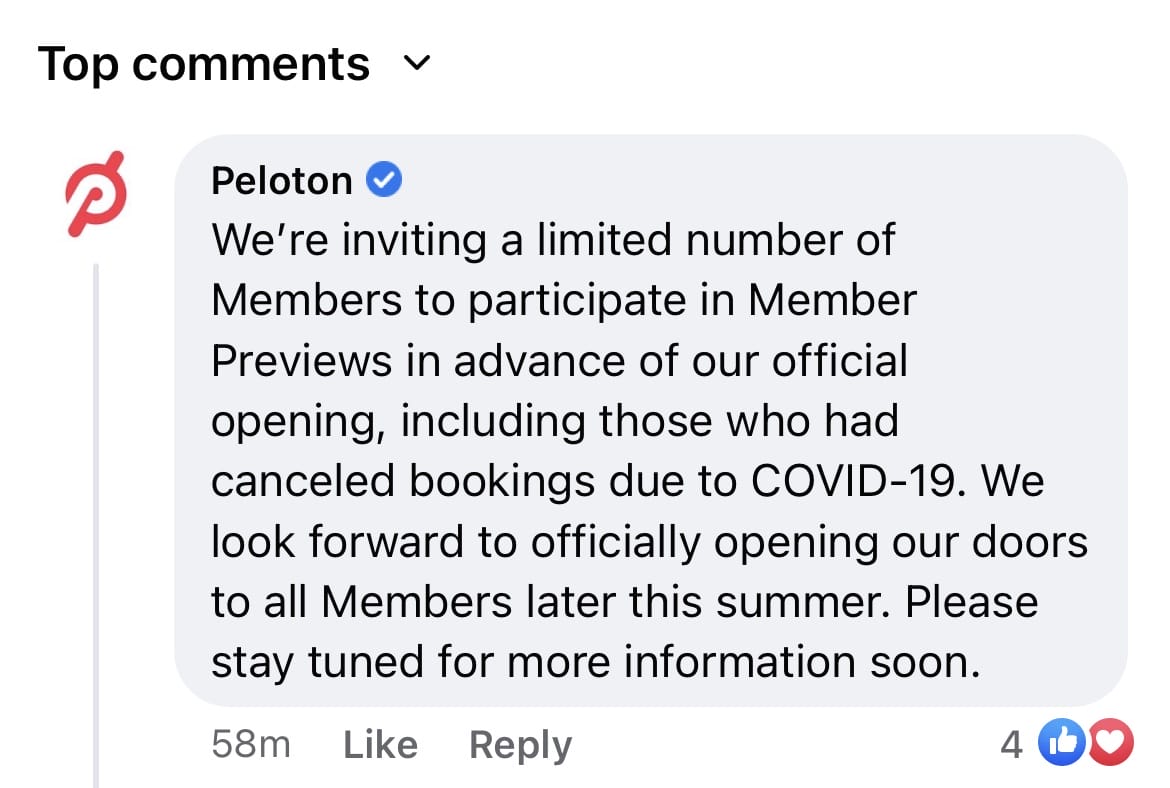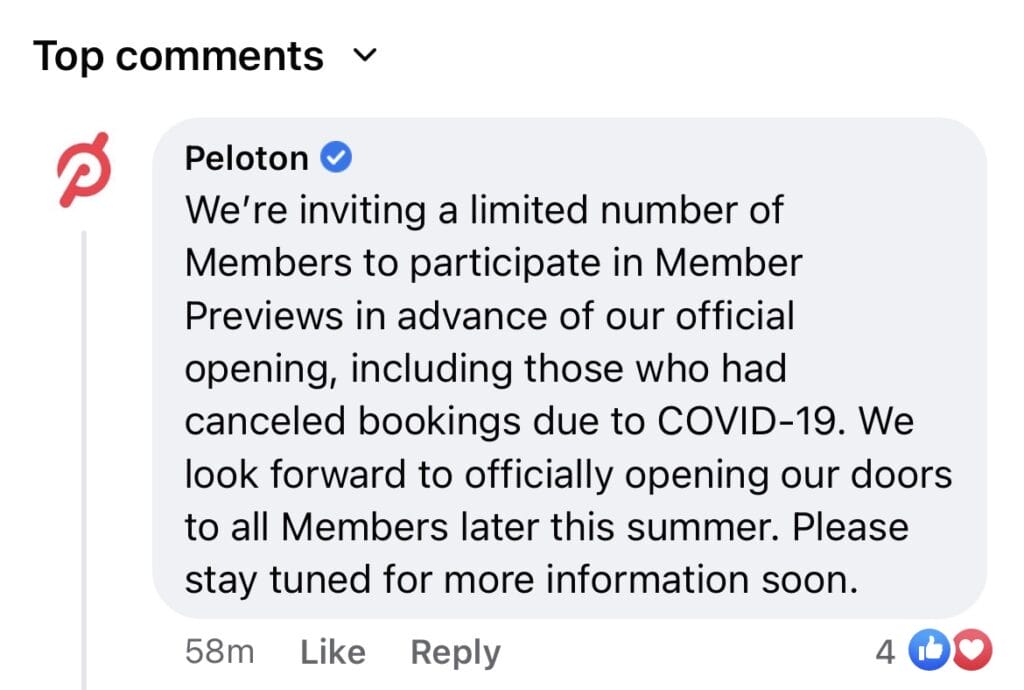 This is a developing story, and we will continue to share updates as they become available! You can read the full report from NJ.com via their site.
---
Want to be sure to never miss any Peloton news? Sign up for our newsletter and get all the latest Peloton updates & Peloton rumors sent directly to your inbox.