If you've been struggling to book a spot at Peloton Studios New York (PSNY) or Peloton Studios London (PSL), you're not the only one. After a day full of members reporting that they have been receiving errors on the site, Peloton has finally posted an official incident report on the status page:
We are currently investigating studio reservations on studio.onepeloton.com working intermittently. We recommend trying to reserve a studio class later.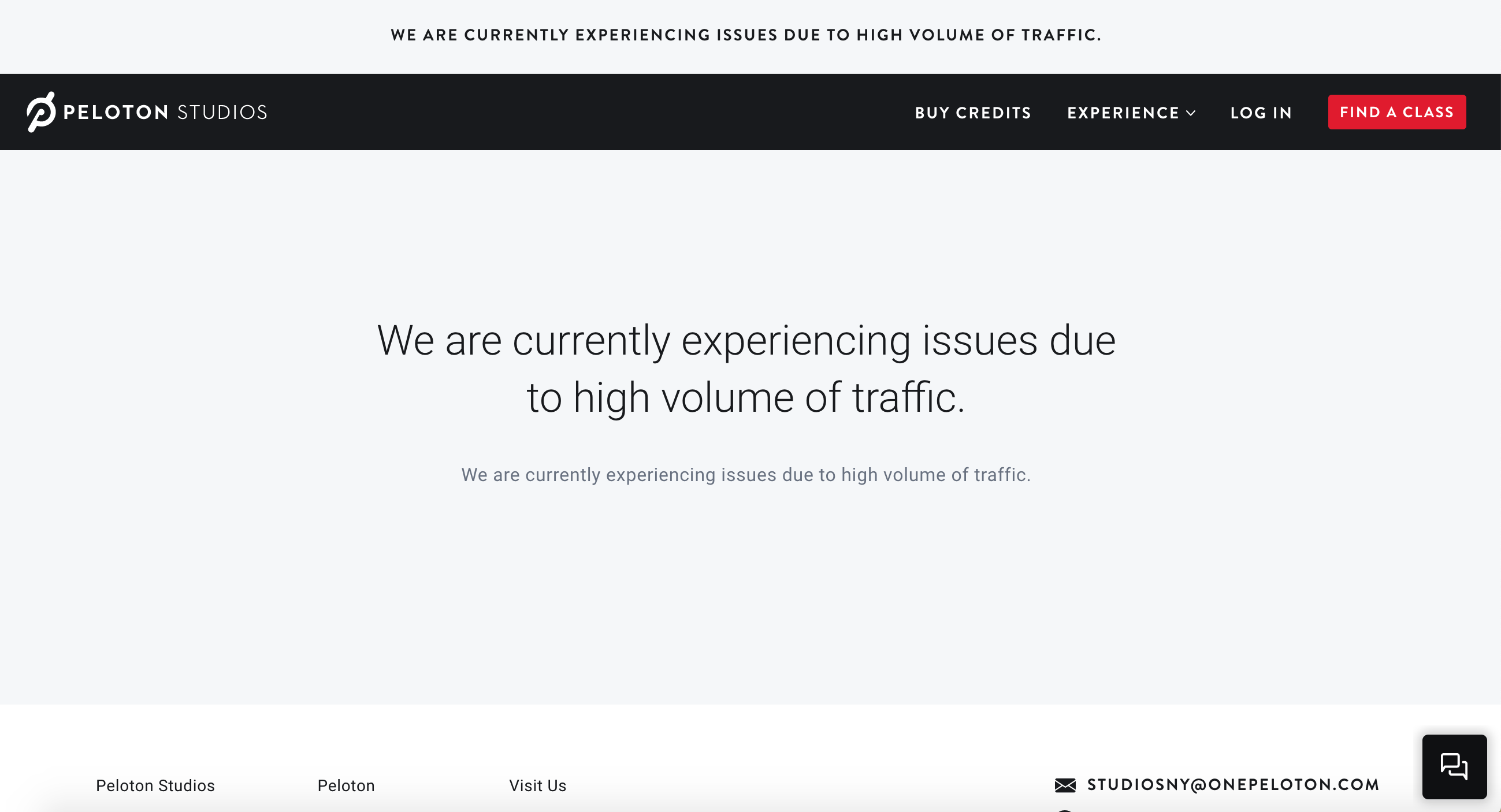 Earlier today, Peloton announced that the studios will officially reopen on August 19. The studio booking site was updated to show available classes on August 19-21, and later in the day class slots appeared on August 5 and August 12 as well.
However, members have reported all sorts of issues today when trying to complete a reservation: repeated error messages, blank screens, timing out when reaching the shoe selection page, messages saying that a credit is required (but they already have the maximum amount), and more.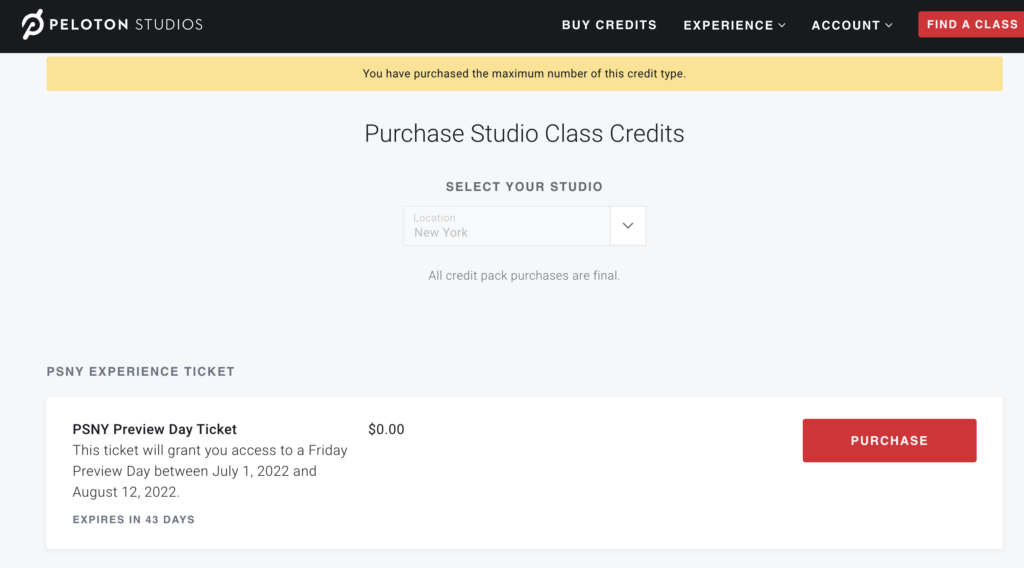 As of publishing time, classes on the page are no longer even viewable and Peloton has updated the site to say "We are currently experiencing issues due to high volume of traffic."
The status page recommends "trying to reserve a studio class later" – however, there is a very limited number of spots in each class and there is no telling when each class could fill up.
Though this issue is only affecting the studio site and not the ability to take classes, this is the second major outage at Peloton within only four days. On July 15 the entire Peloton platform went down for approximately an hour after Lizzo appeared in-studio for the two-for-one ride.
We will continue to post updates as the situation with the studio booking site develops, but for now it is currently completely down.
Have you been trying to reserve a class at PSNY or PSL? If so, what has been your experience?
---
Want to be sure to never miss any Peloton news? Sign up for our newsletter and get all the latest Peloton updates & Peloton rumors sent directly to your inbox.