Update 2 – Peloton Row classes became available on the app on May 23, 2023.
Update – As of November 8th search results were no longer returning rowing results.
Members can get a sneak peek of Peloton's new rowing classes by searching "row" in the web browser.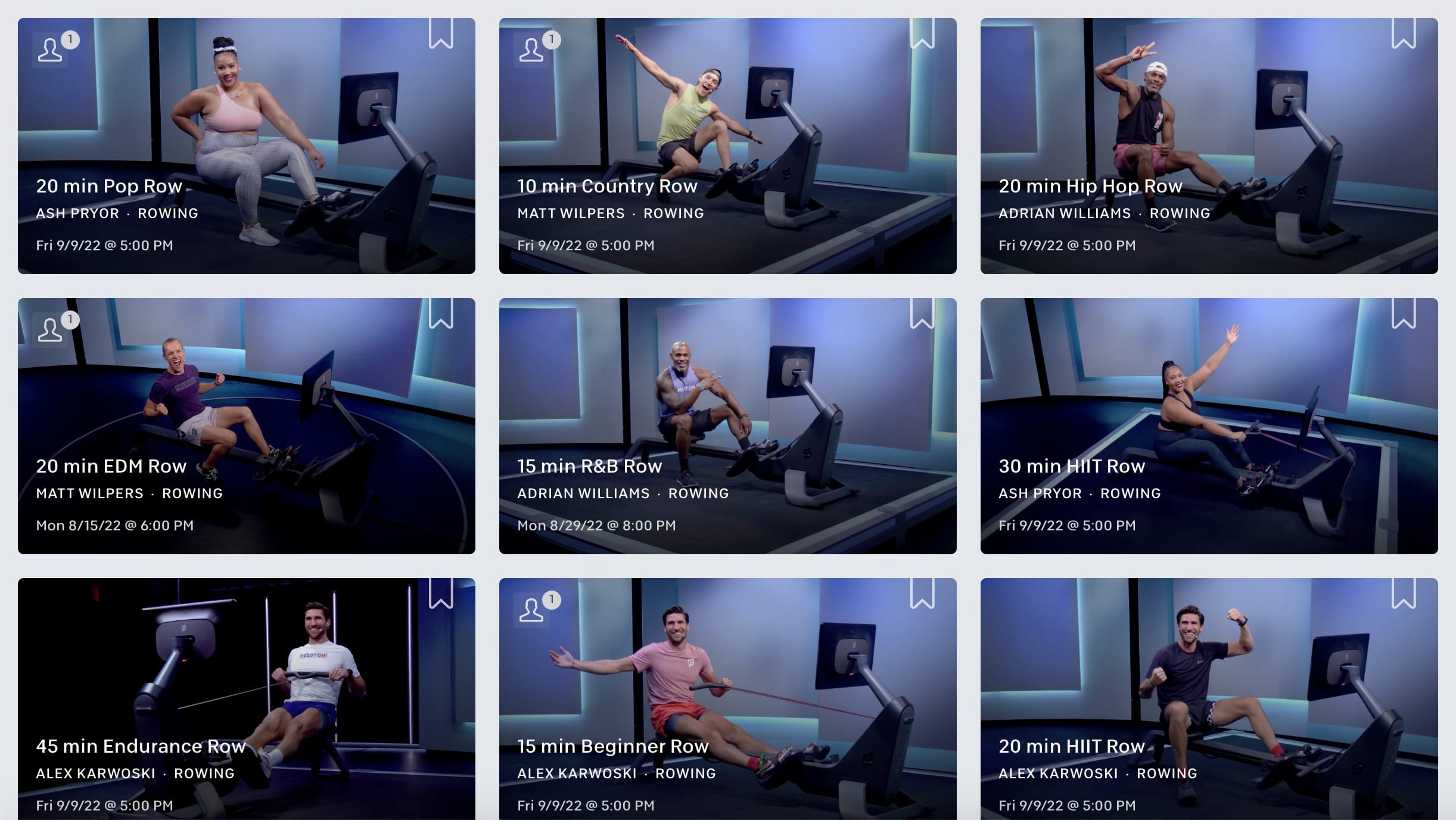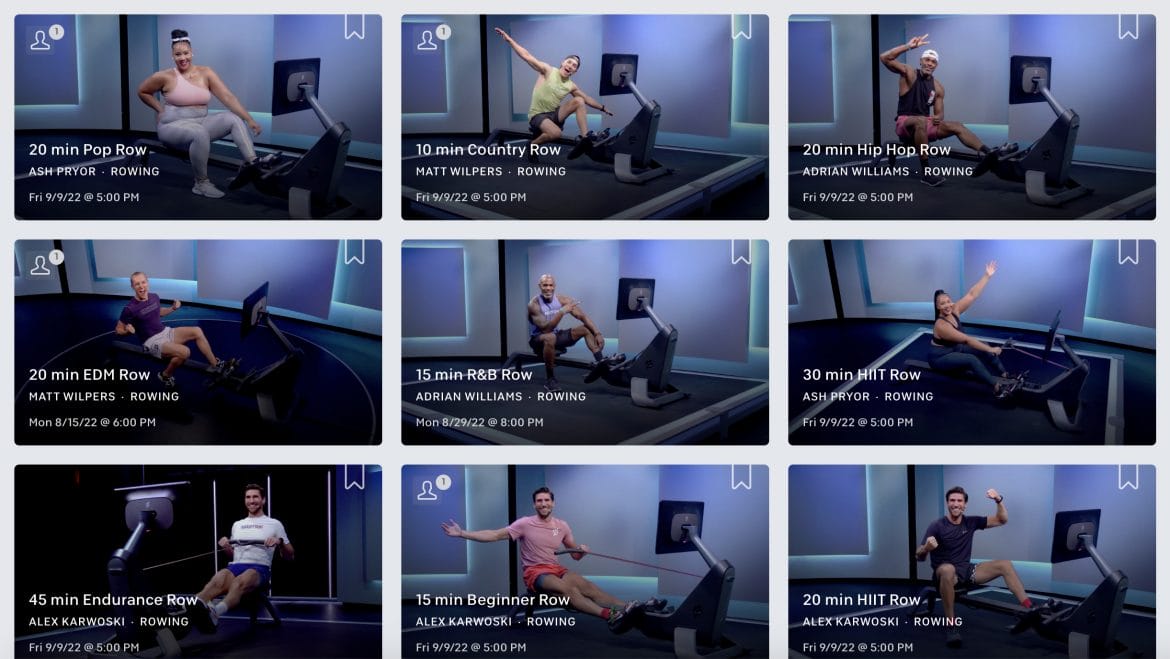 At least 28 classes with all five rowing instructors (Alex Karwoski, Ash Pryor, Katie Wang, Adrian Williams, and Matt Wilpers) appear in the on demand library when "row" is entered into the search bar – however, none of the classes can actually be taken unless you are on the rower.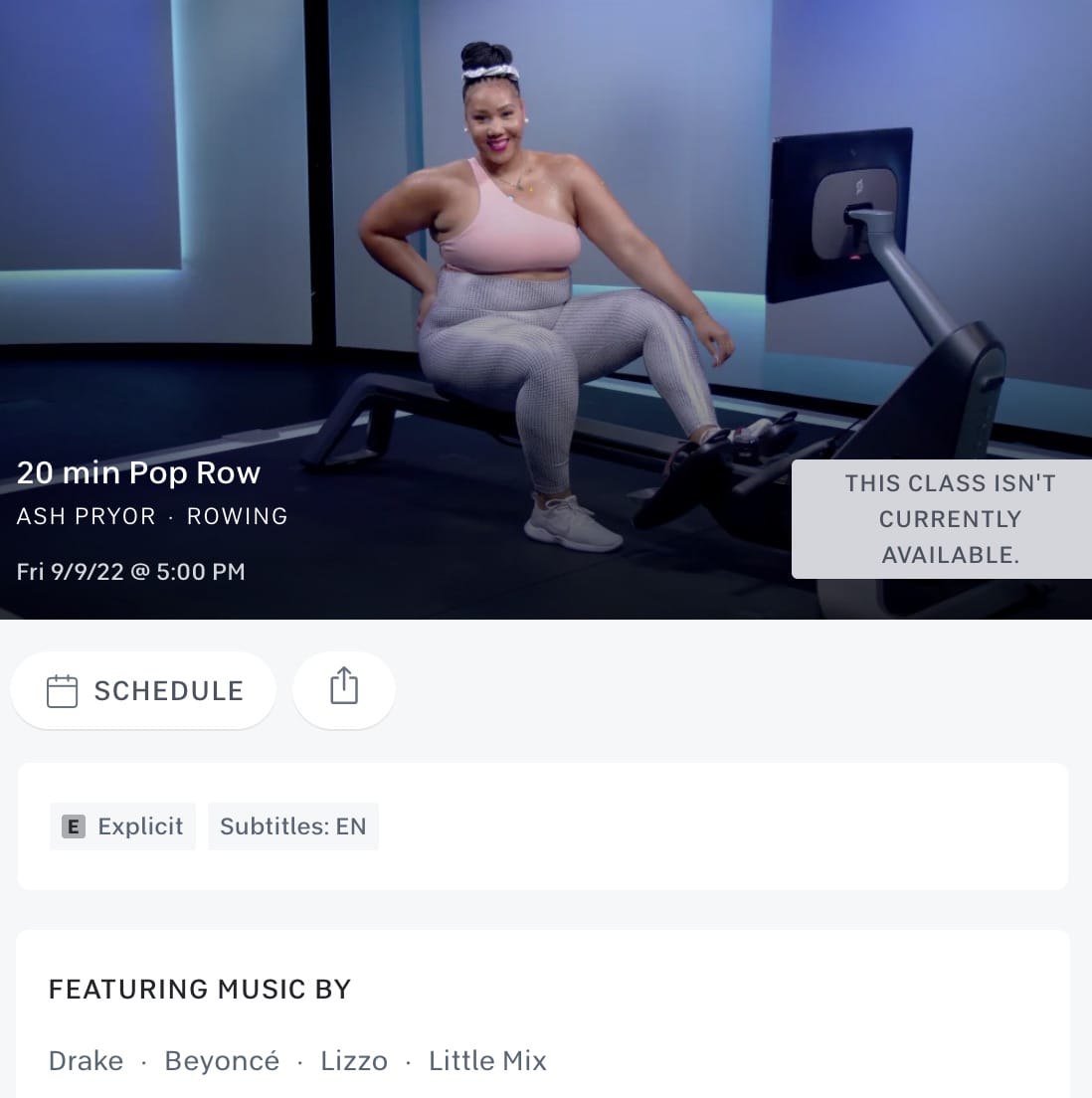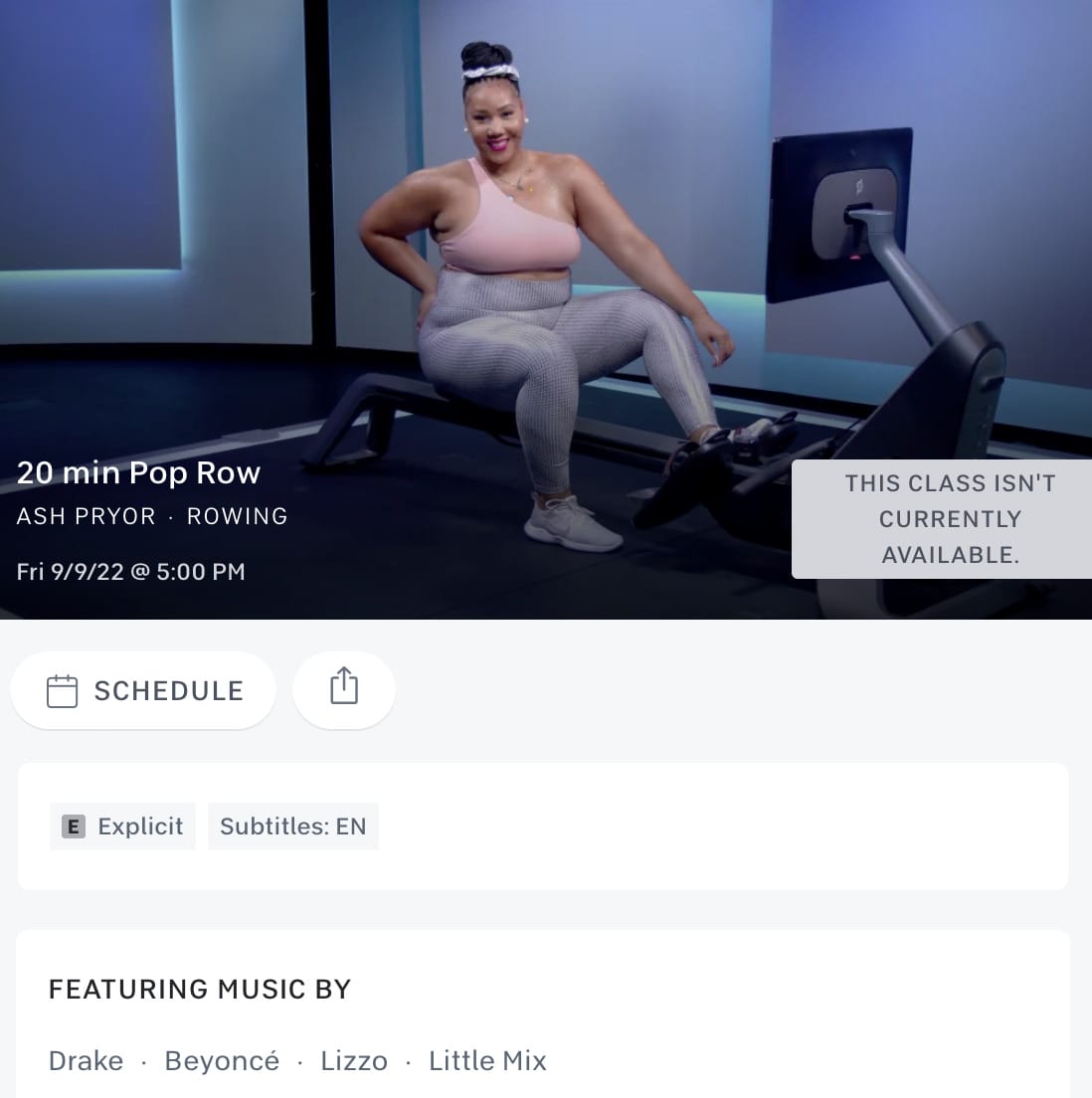 Nonetheless, this provides a great look at the structure of the classes. They range in length from 5 to 45 minutes in length, and there are music-based classes, interval classes, endurance classes, recovery classes, beginner classes, and warm up classes.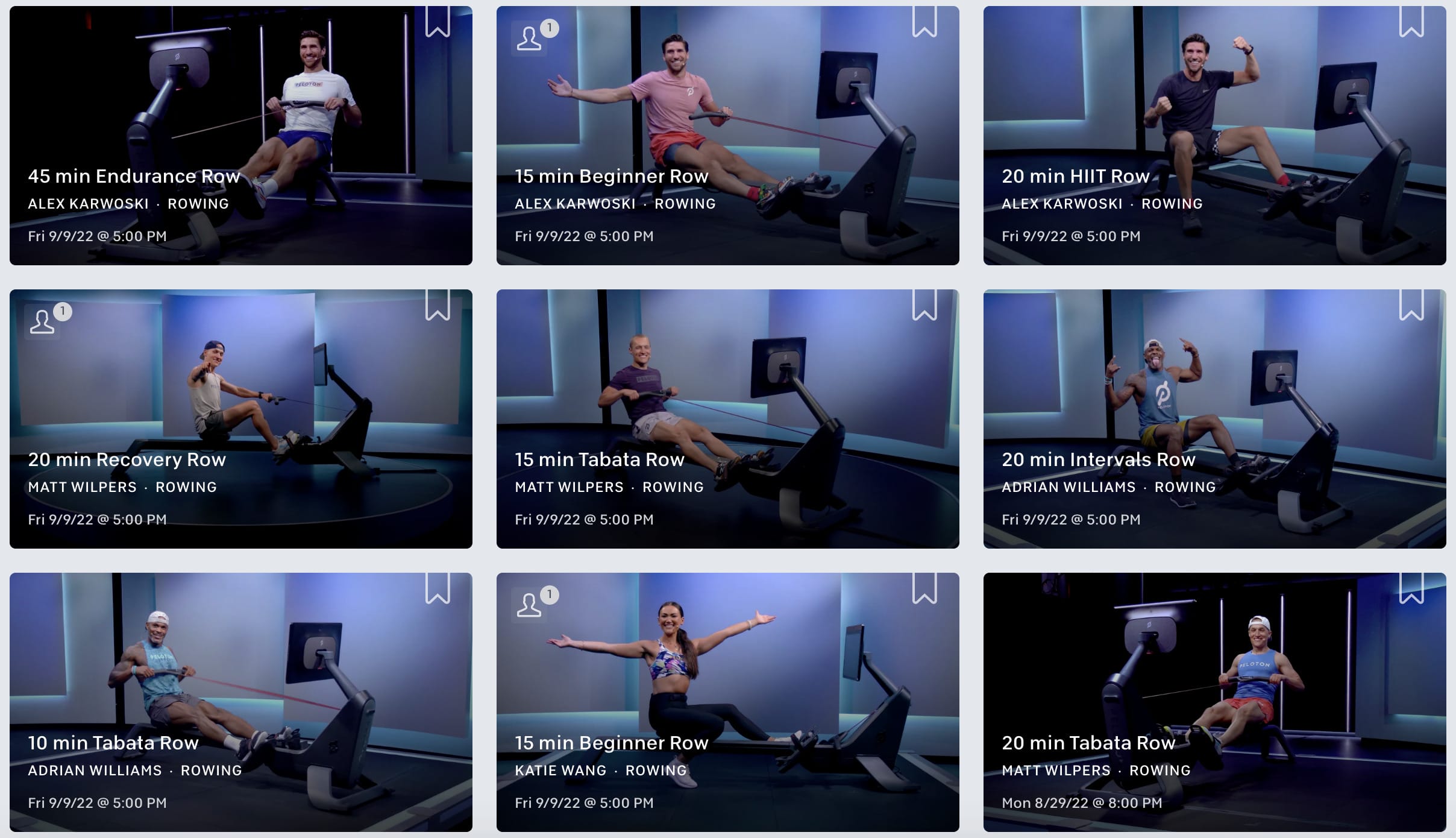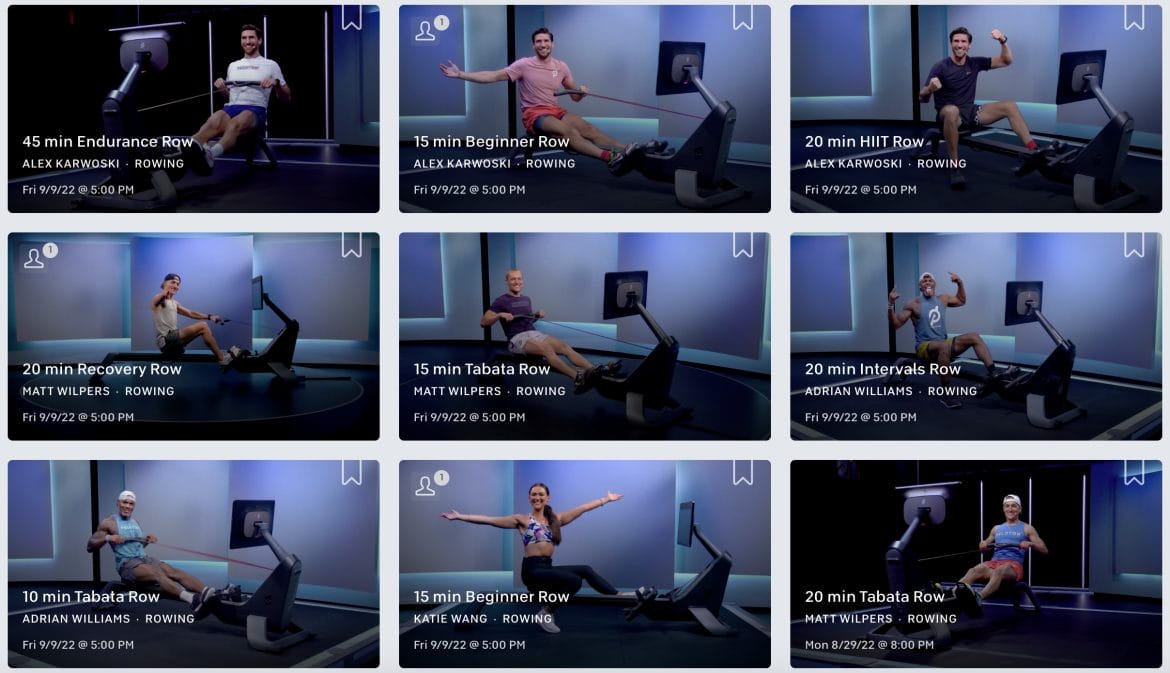 You can view the playlists as well as the complete class plan. For the most part, the class plans describe a warm-up, drills, rowing, and a cool down. The rowing portions are broken into easy efforts, moderate efforts, challenging efforts, and max efforts.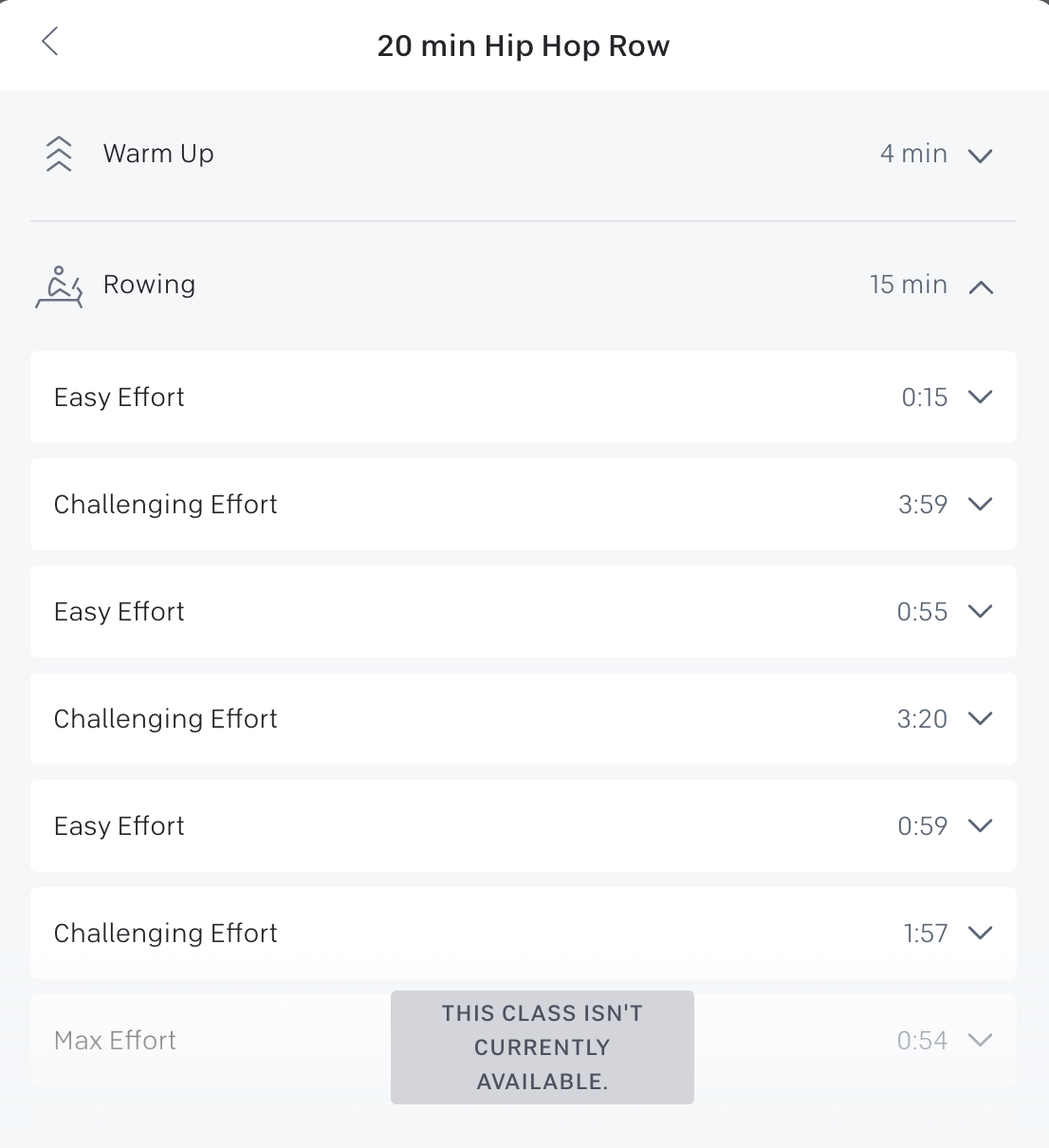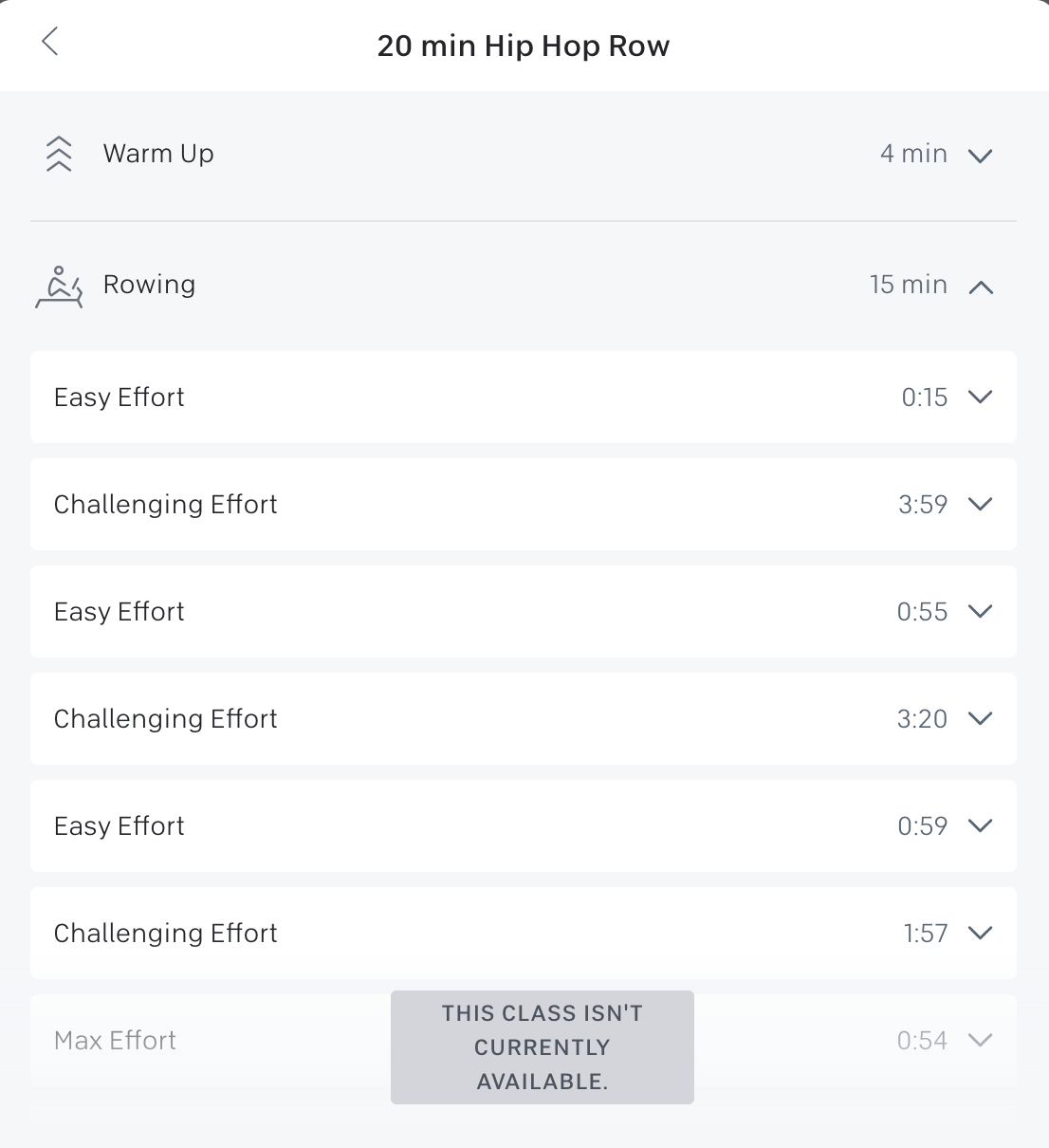 There is also a handful rowing bootcamp class that appear – with both Adrian Williams & Katie Wang. We previously shared that rowing bootcamps were on the way.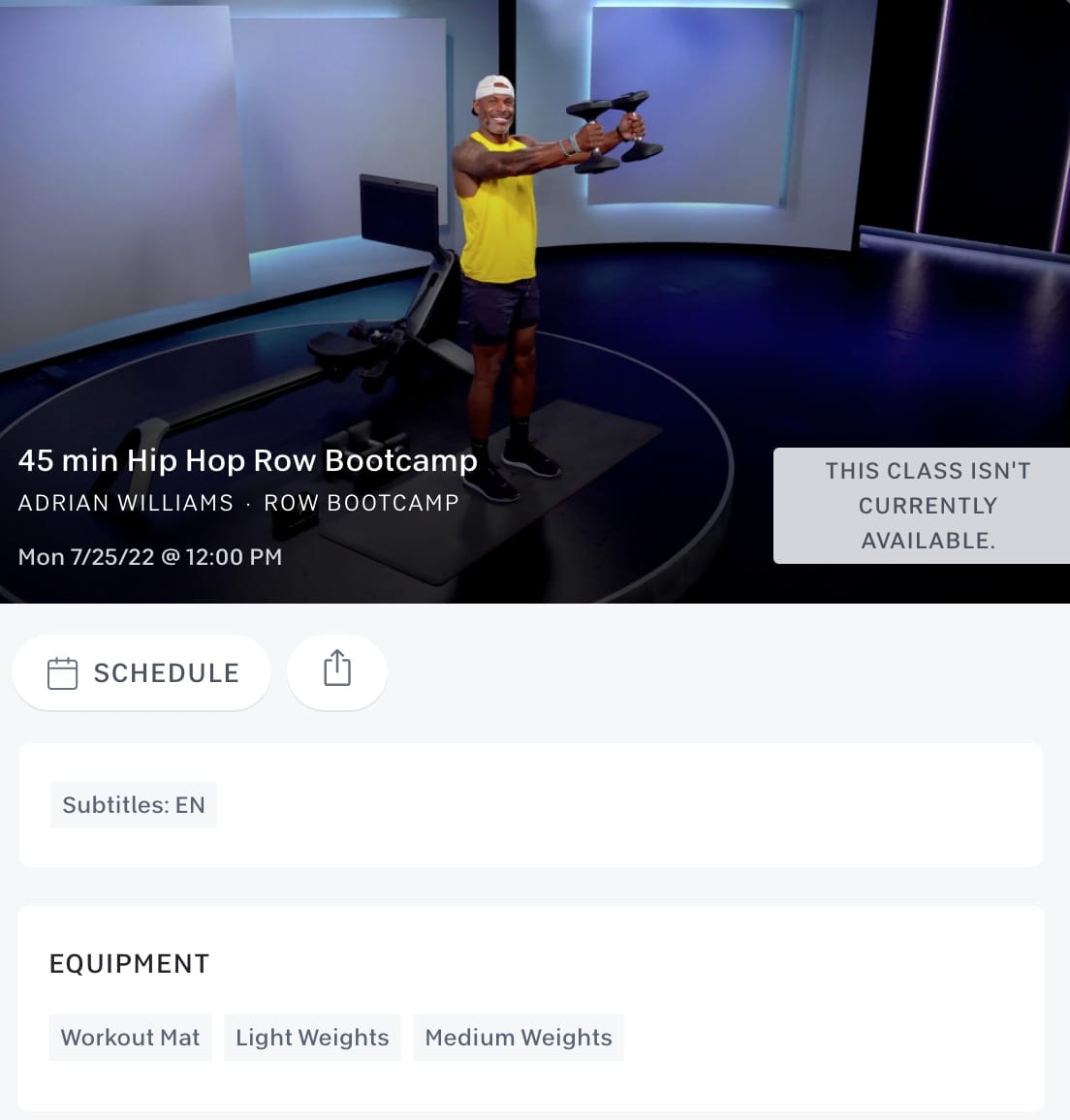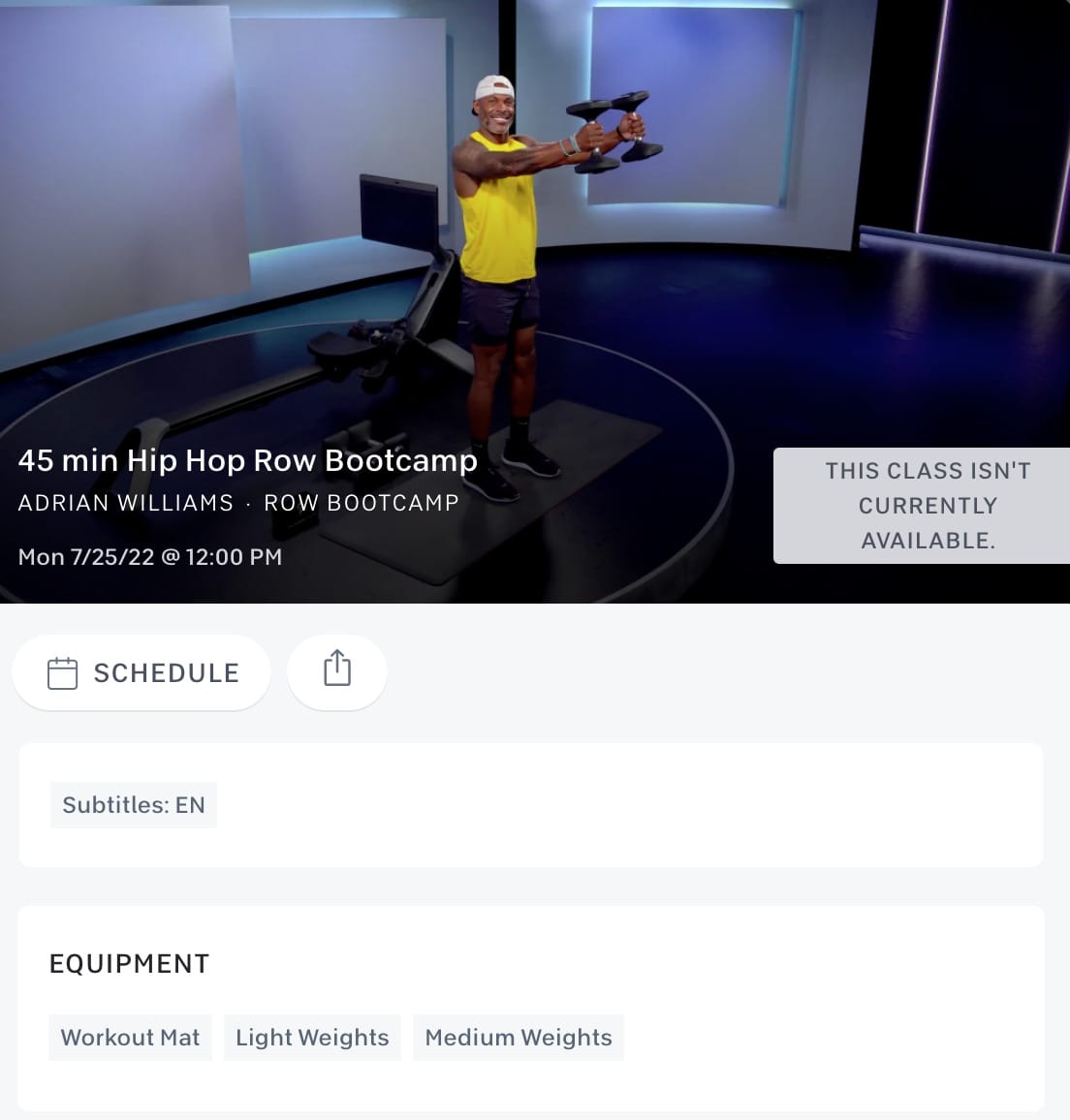 Interestingly, the classes are dated as far back as July 25 and as recently as September 9. All of the classes were filmed in the strength studio, which we shared back in September after members at Peloton Studios New York (PSNY) gained a sneak peek of the rowing setup.
In addition, the iOS Workouts tab "all" button is now showing a "rowing" option when filtering for class types – however, no results are returned as of publishing time.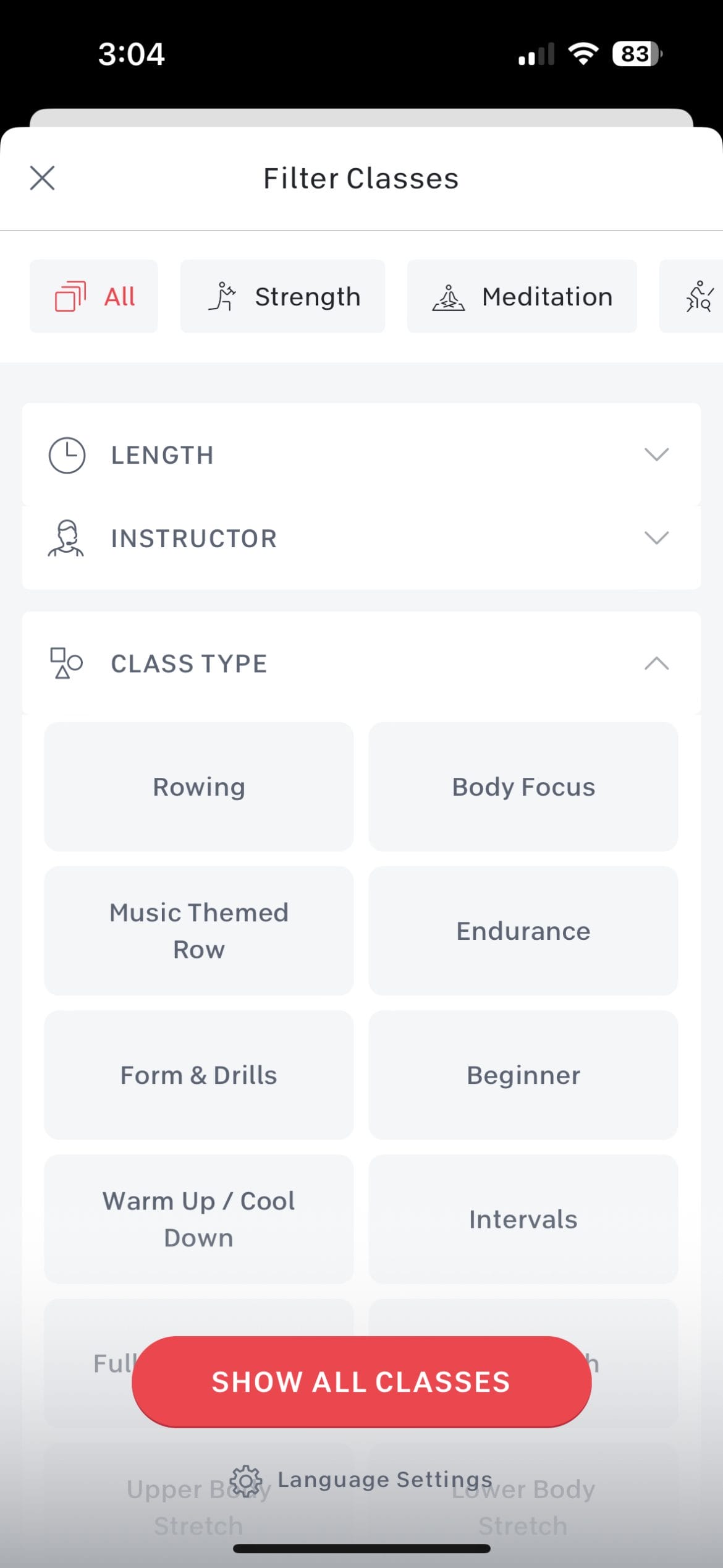 As a reminder, Peloton has said that their rowing classes will be locked to Peloton Row owners at launch. This leaves the door open for them to be opened up to all members later on, but Peloton has not clarified if or when that may happen.
As of this week all showrooms across the United States should have a Peloton Row device for customers to see in-person and test. When the Peloton launched the rower presale phase back in September only 18 showrooms actually had the device. CEO Barry McCarthy mentioned that all showrooms should have them on the Q1 2023 earnings call last week. That being said, it's always a good idea to call your specific showroom ahead of time to ensure they have a Peloton Row if you're hoping to get a closer look at the device.
As always, you can stay up to date on all the latest Peloton Row news on our site.
---
Want to be sure to never miss any Peloton news? Sign up for our newsletter and get all the latest Peloton updates & Peloton rumors sent directly to your inbox.