This morning, Peloton official launched their newest product: The Peloton Row. The Peloton Row can be preordered for $3195, with deliveries expected to start around December. This is the price point we reported last week.
At time of publishing, preorders are only open in the US.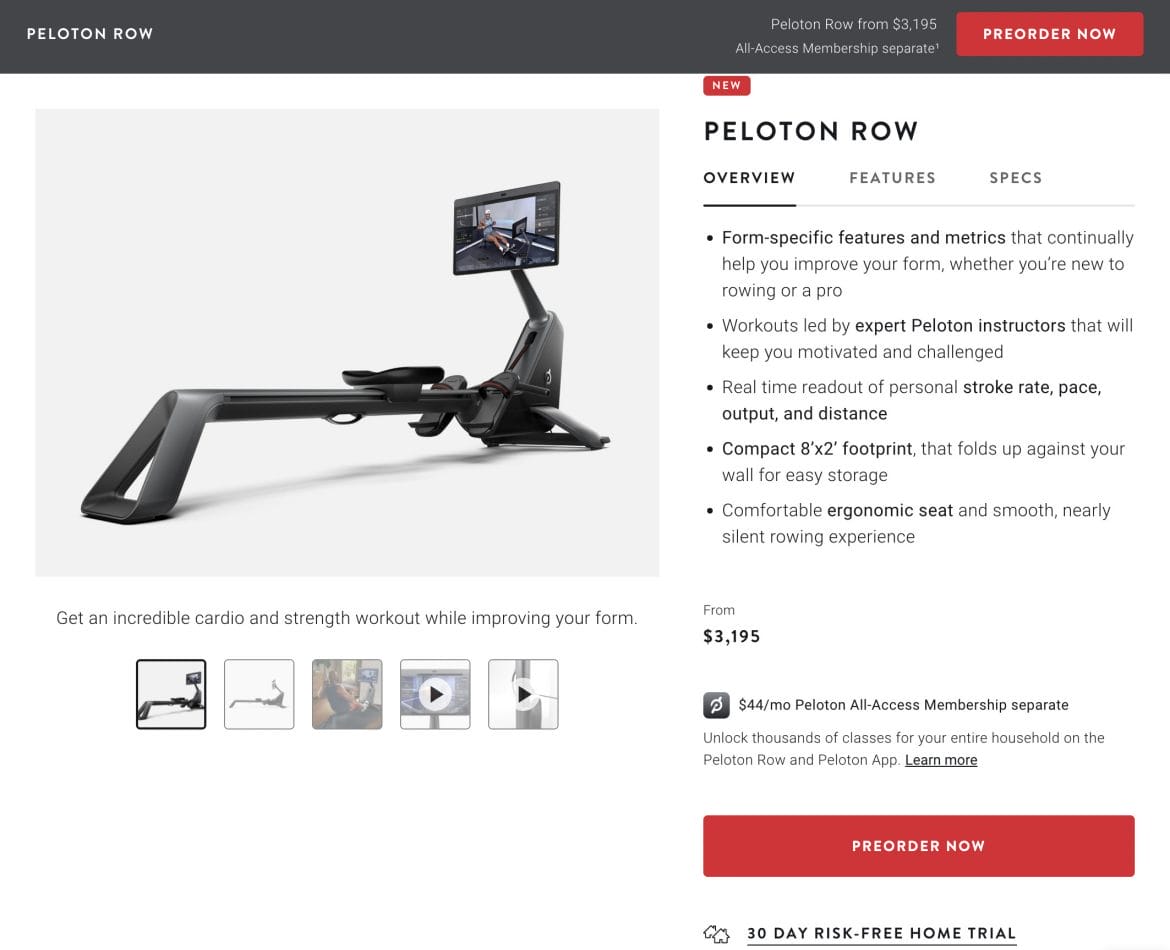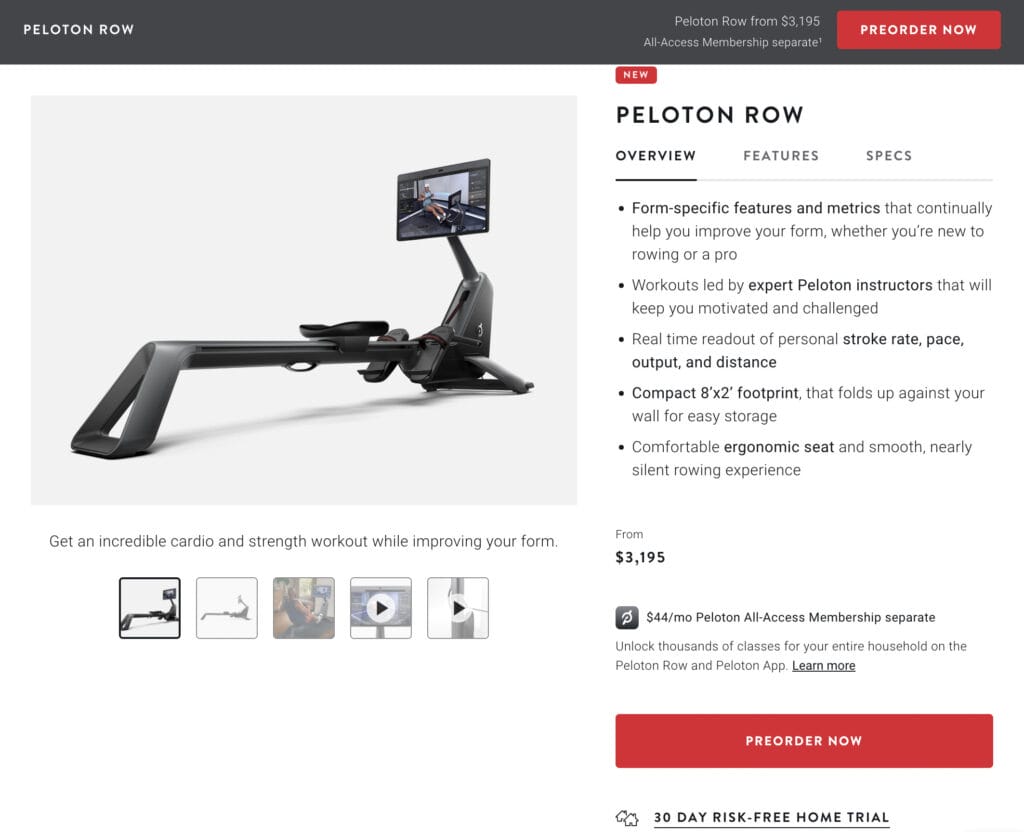 The Peloton Row is available in 18 showrooms starting today, and expected to be in all US showrooms by the end of the year (Peloton has not yet said about international timings). A list of the showrooms that should have them are at the bottom of this article.
There are 4 different packages for the Peloton Row available. They are:
Row Basics – $3195 – Rower & 12 month warranty
Row Starter – $3270 – Rower, 12 month warranty, Row Mat, Sport Water Bottle
Row Select – $3520 – Rower, 12 month warranty, Row Mat, Sport Water Bottle, Reversible Workout Mat, Dumbbells, Heart Rate Band
Row Ultimate – $3570 – Rower, 12 month warranty, Row Mat, Sport Water Bottle, Reversible Workout Mat, Dumbbells, Heart Rate Band, Yoga Block, Yoga Strap
Delivery & setup is included in this price. Financing and the referral program do not currently appear to be active for people purchasing the Peloton Row, which we first reported last night.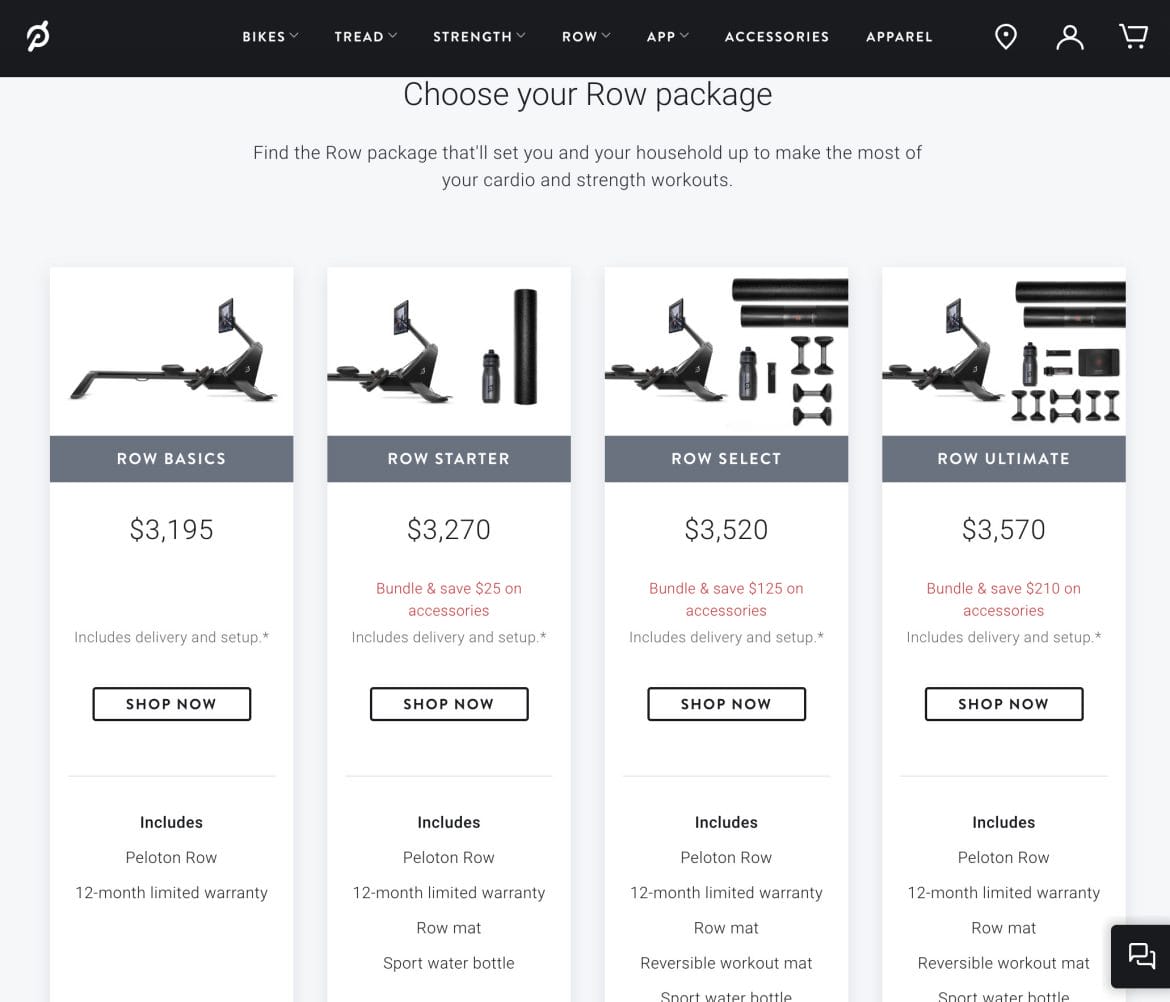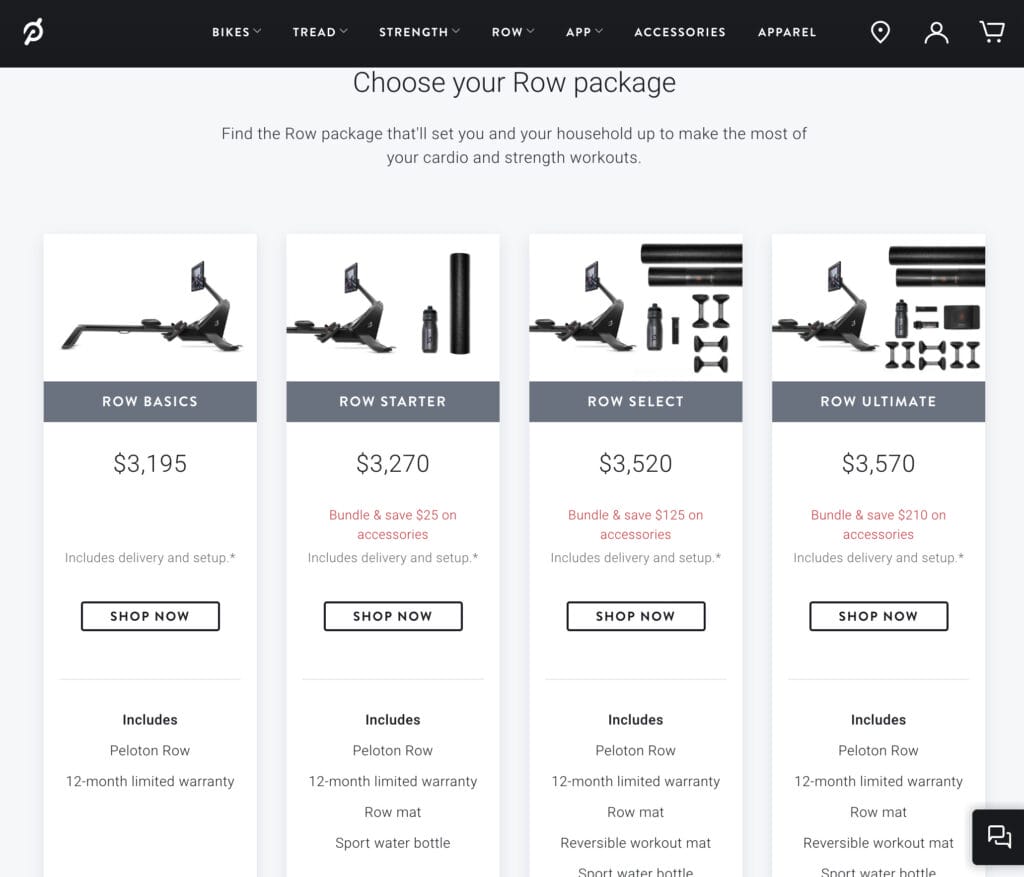 The dimensions for the Peloton Row are 8'x2′. The tablet appears to be the same as the one used on the Bike+ & Tread, and is able to swivel left & right 45 degrees for use with the Row bootcamp classes and other floor workouts.
The foot straps on the Peloton Row are designed with velcro. Peloton says this is for "Single-handed adjustable velcro foot-straps allow for quick transitions for workouts on and off Row."
There is both a cupholder and accessory tray built into the front center of the row, where you can place your phone, heart rate band, or other small objects while rowing or to store between classes.
Peloton has also officially announced the list of coaches who will be teaching rowing classes.
As we previously reported, the Peloton Row is able to stand up against your wall for storage. The Peloton Row comes with an "Upright Wall Anchor" to help secure your Peloton Row while it is standing upright. While delivery & set up of the Row itself is included in the price, installation of the Upright Wall Anchor is not included.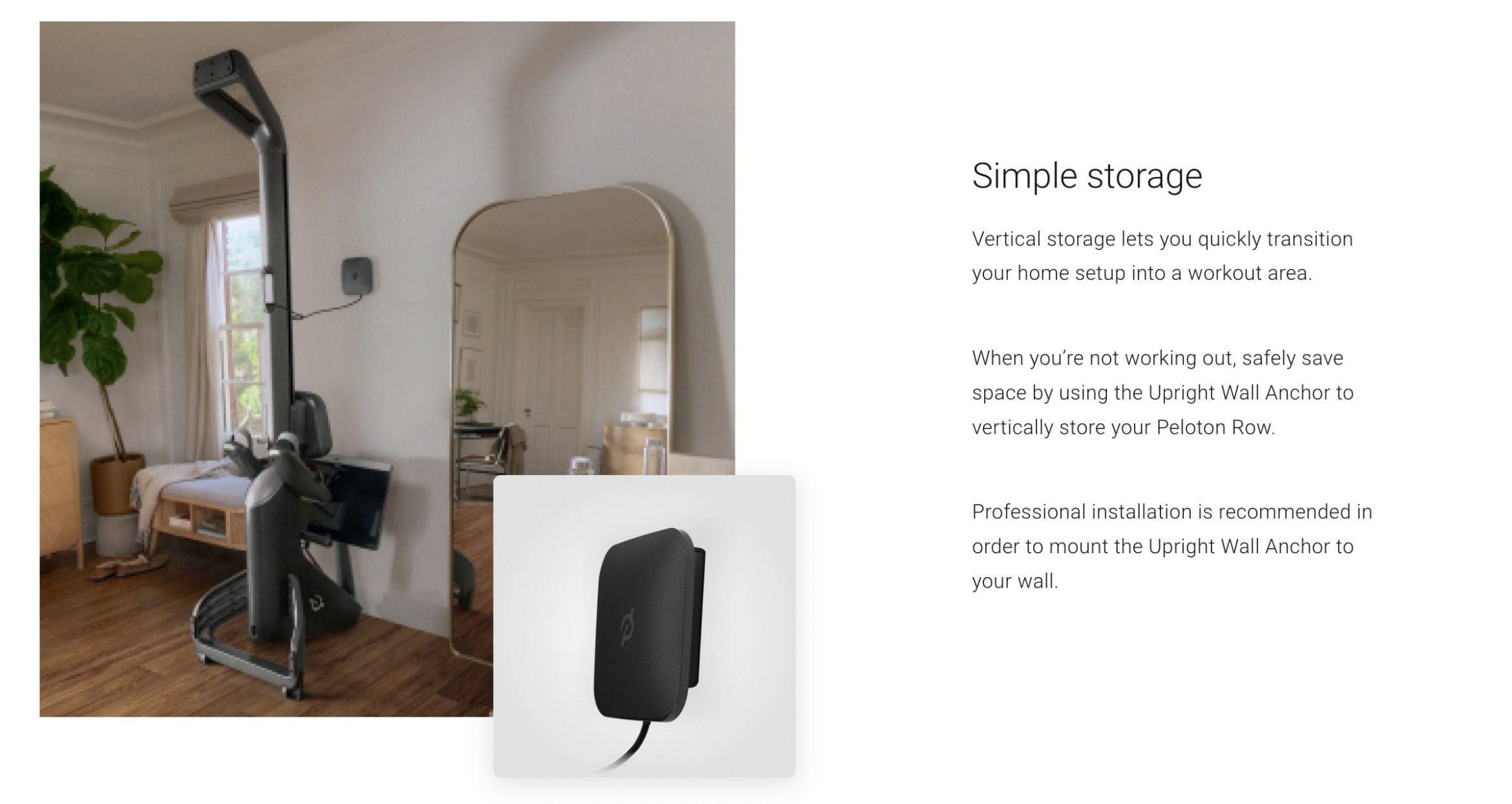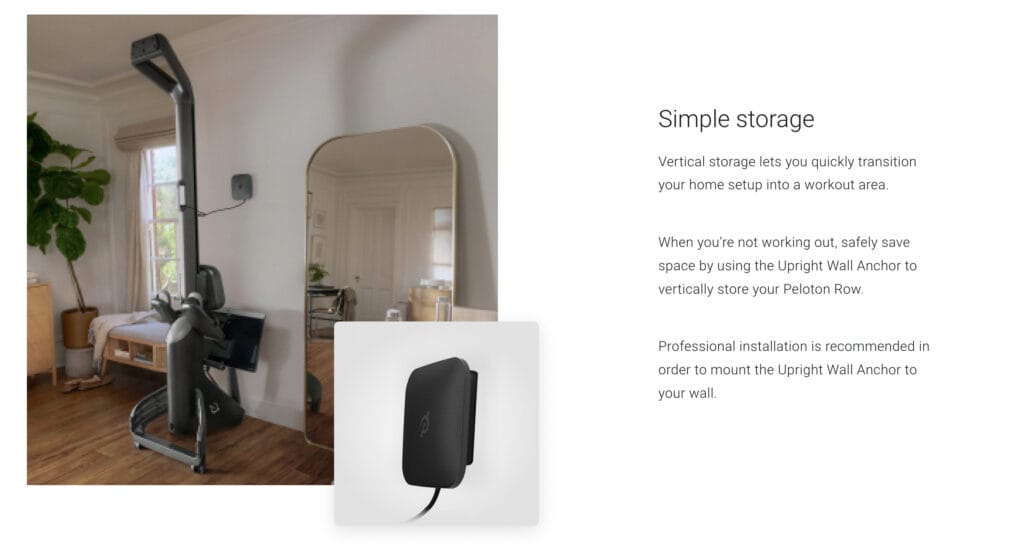 One of the big features being promoted with the Peloton Row is called "Form Assist" – which is their term for the real time form feedback features, as well as "Personal Calibration". Peloton describes these as follows:
"Receive insightful feedback in real time, so you can build confidence and better your skills as you go. When your form is off, you'll see areas of your body highlighted in red on screen, so you know what to adjust. Sensors in Peloton Row detect your position and recommend personalized ways for you to improve your form.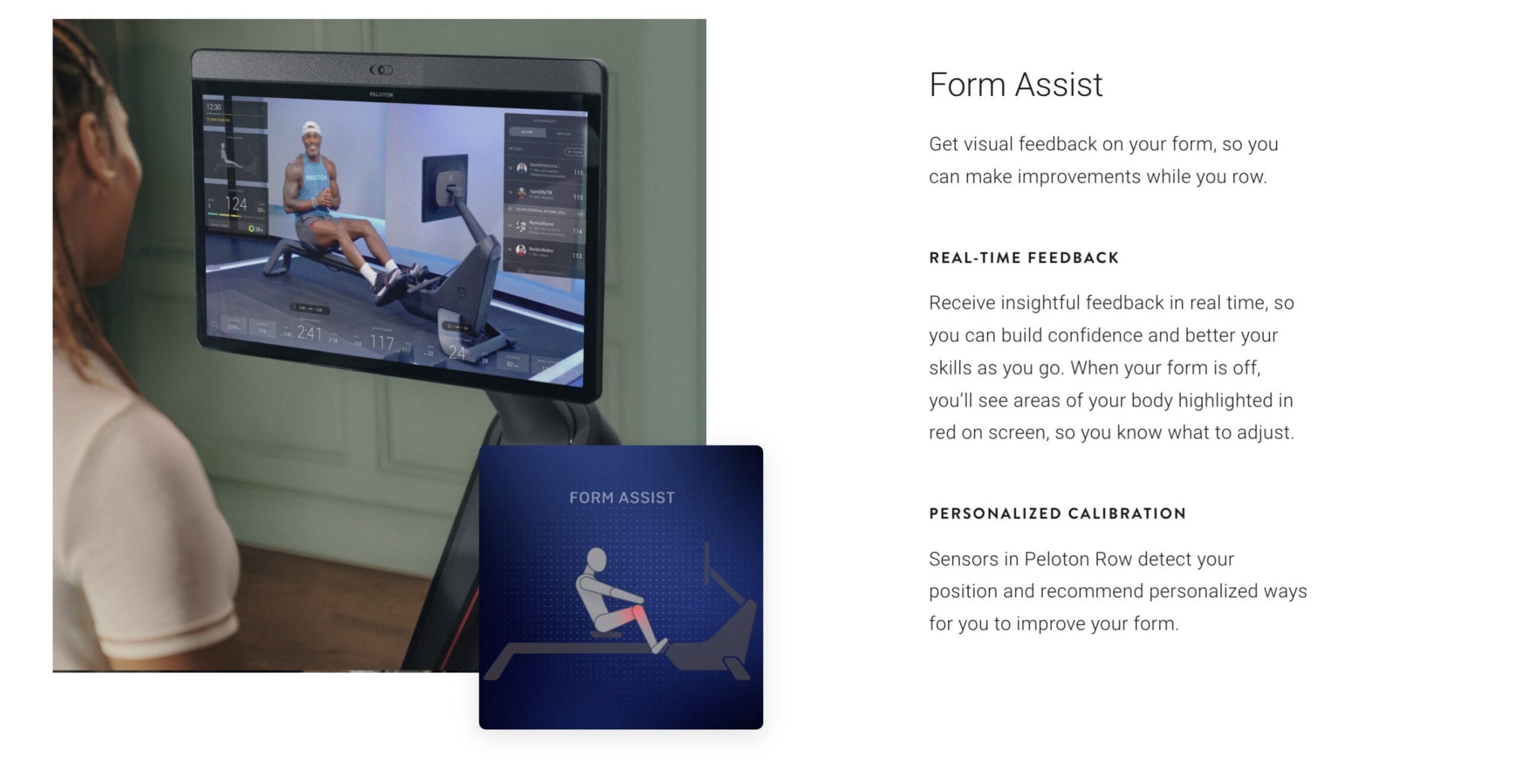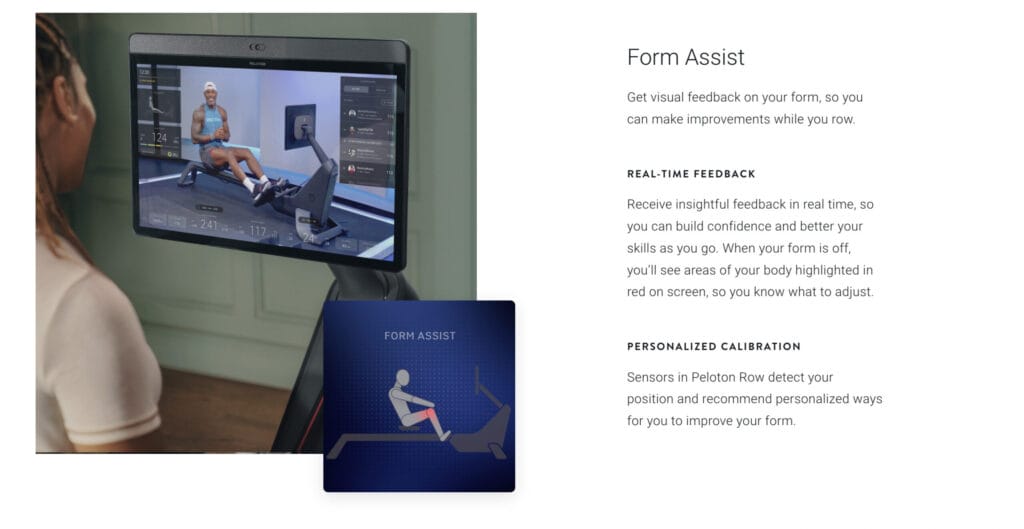 At time of publishing, these are the Peloton Showrooms that have a Peloton Row available to try out in person:
North Scottsdale, AZ
San Diego, CA
Santa Clara, CA
Santa Monica, CA
Coral Gables, FL
Tampa, FL
Alpharetta, GA
Skokie, IL
Dedham, MA
Charlotte, NC
Paramus, NJ
Manhattan West, NY
Troy, MI
Austin, TX
Dallas, TX
Highland Village, TX
Tysons Corner, VA
Seattle, WA
Peloton published this list here, so check there for future updates.
You can find more details about the Peloton Row on the new page on Peloton's site here: https://www.onepeloton.com/row
This is a developing story and will be updated.
---
Want to be sure to never miss any Peloton news? Sign up for our newsletter and get all the latest Peloton updates & Peloton rumors sent directly to your inbox.