Peloton has added the "All" class type button to the iOS App. iOS users should see the feature when they update their app to the latest version, which was released this week. The button is showing up for both the on demand library as well as the upcoming schedule.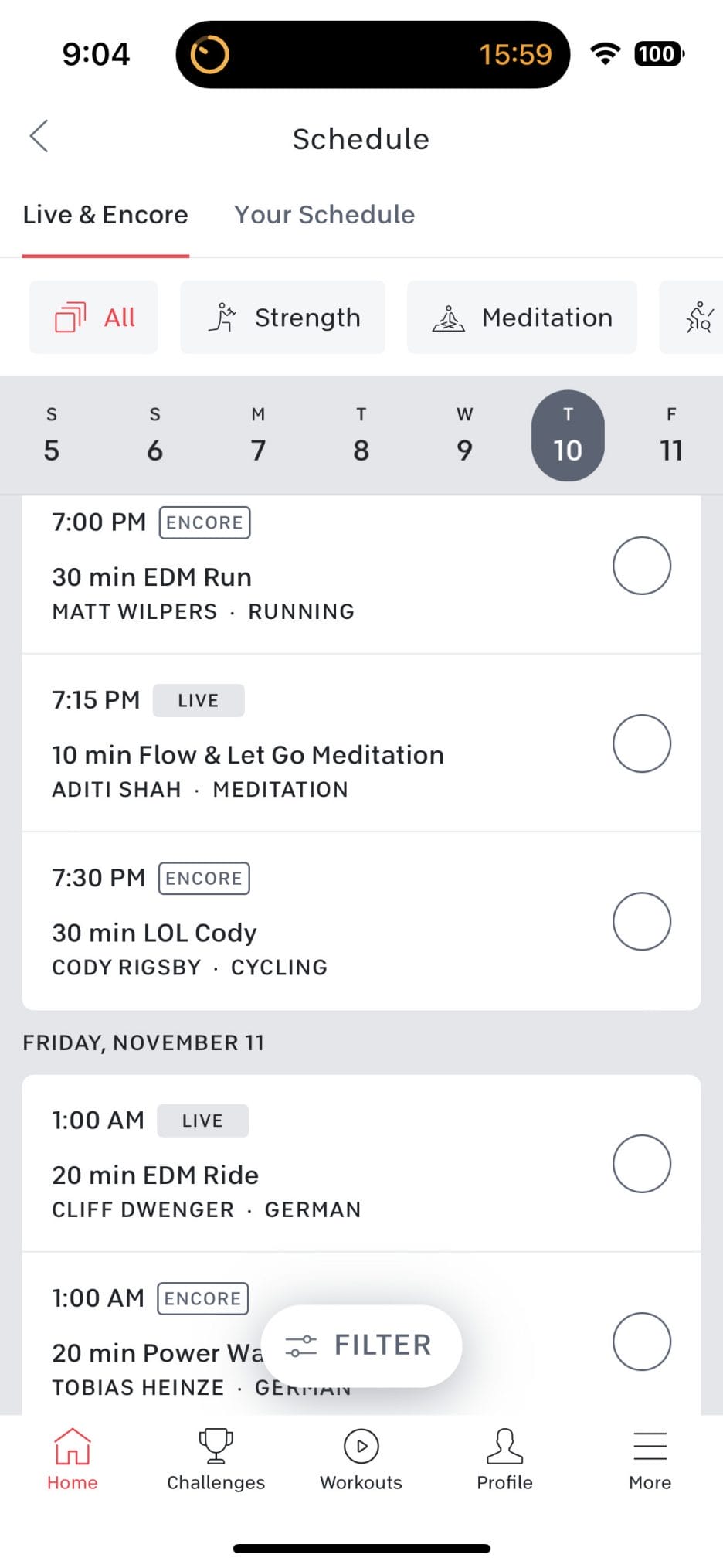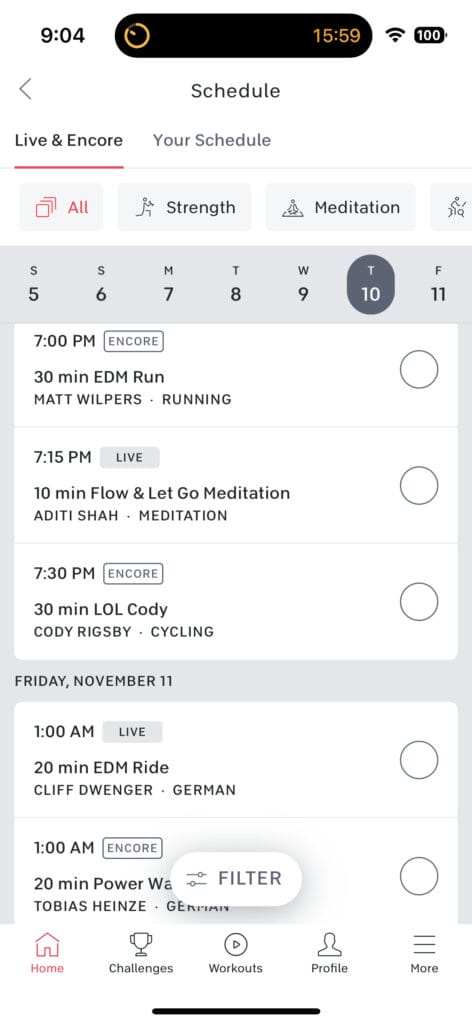 This appears to have been added in version 15.42.0 of the Peloton iOS app – which has a release date of November 4, 2022. As per usual with most updates, the release notes don't detail the changes in the release, simply saying "This update includes bug fixes and performance improvements."
This feature – which was added to the Android app, web browser, and Bike/Tread devices back in 2021 – allows members to view upcoming classes on the live schedule, and recent classes in the on demand library, across fitness modalities. Previously, you would need to click by discipline – such as cycling, strength, meditation, etc. – and would only be able to view the classes for that particular modality.
Now, you can use the "all" button to see all classes at once. This is a helpful tool to view the live schedule all at once regardless of modality. When viewing the on demand library, the feature allows you to see all of the new content from recent days without having to jump from category to category.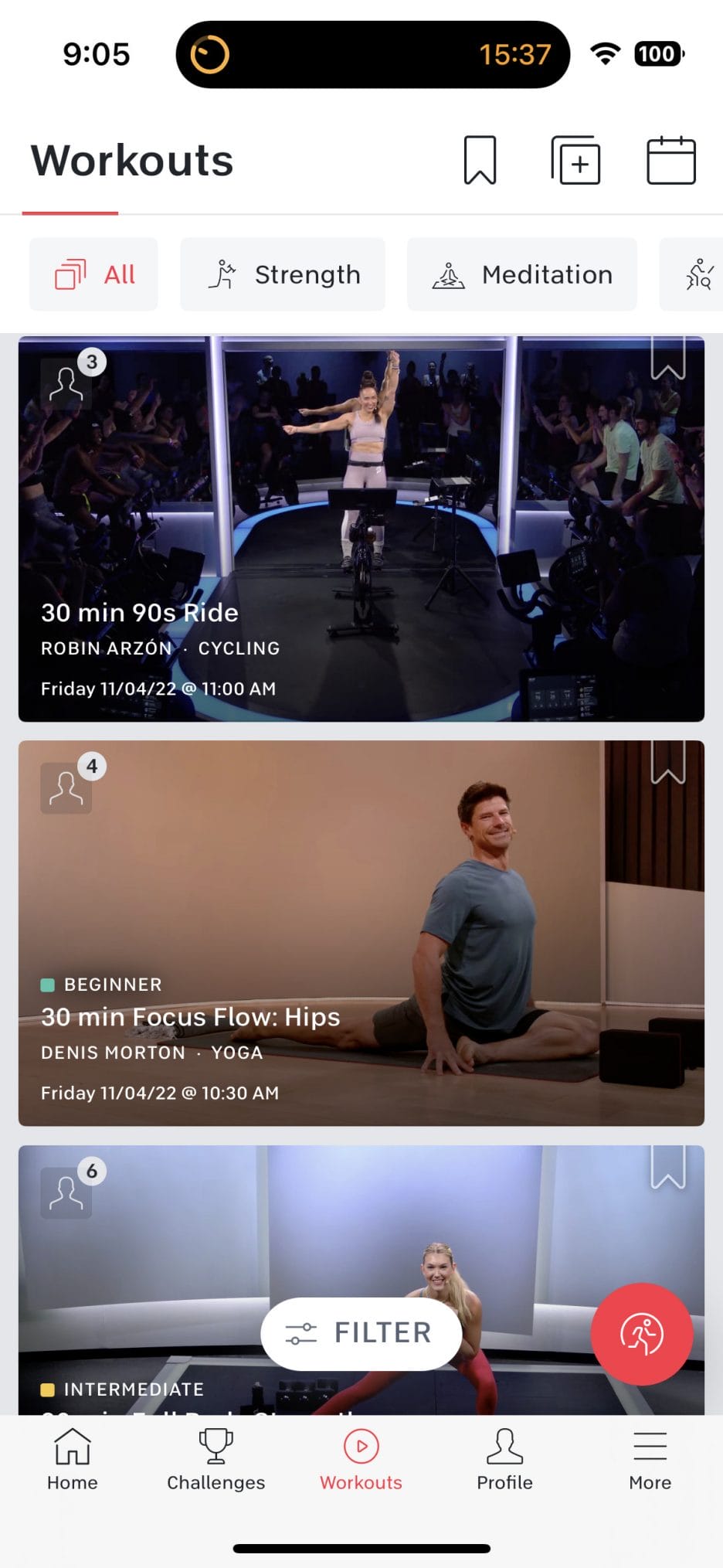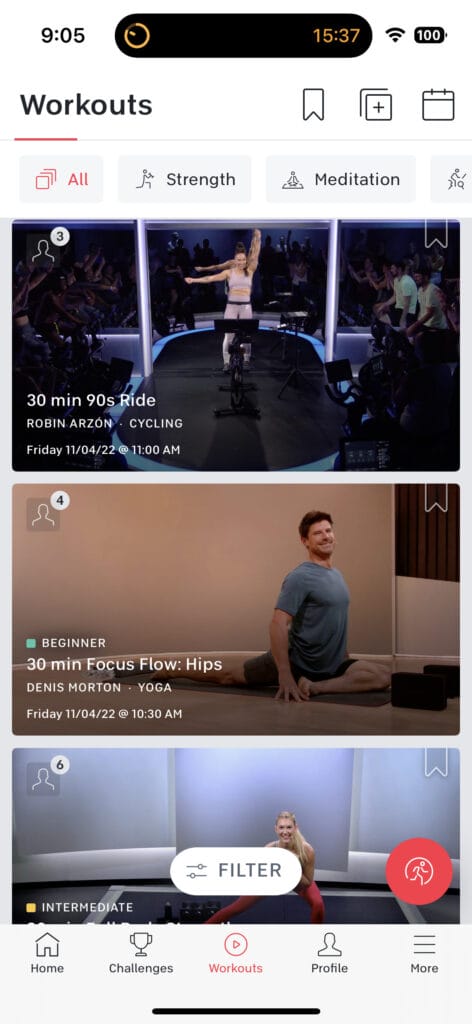 This feature is particularly handy if you have a favorite instructor who teaches multiple fitness disciples. By navigating to the on demand library and clicking the "all" button, you can then filter by that instructor and view all of their recent classes (or all their upcoming classes) in every modality they teach.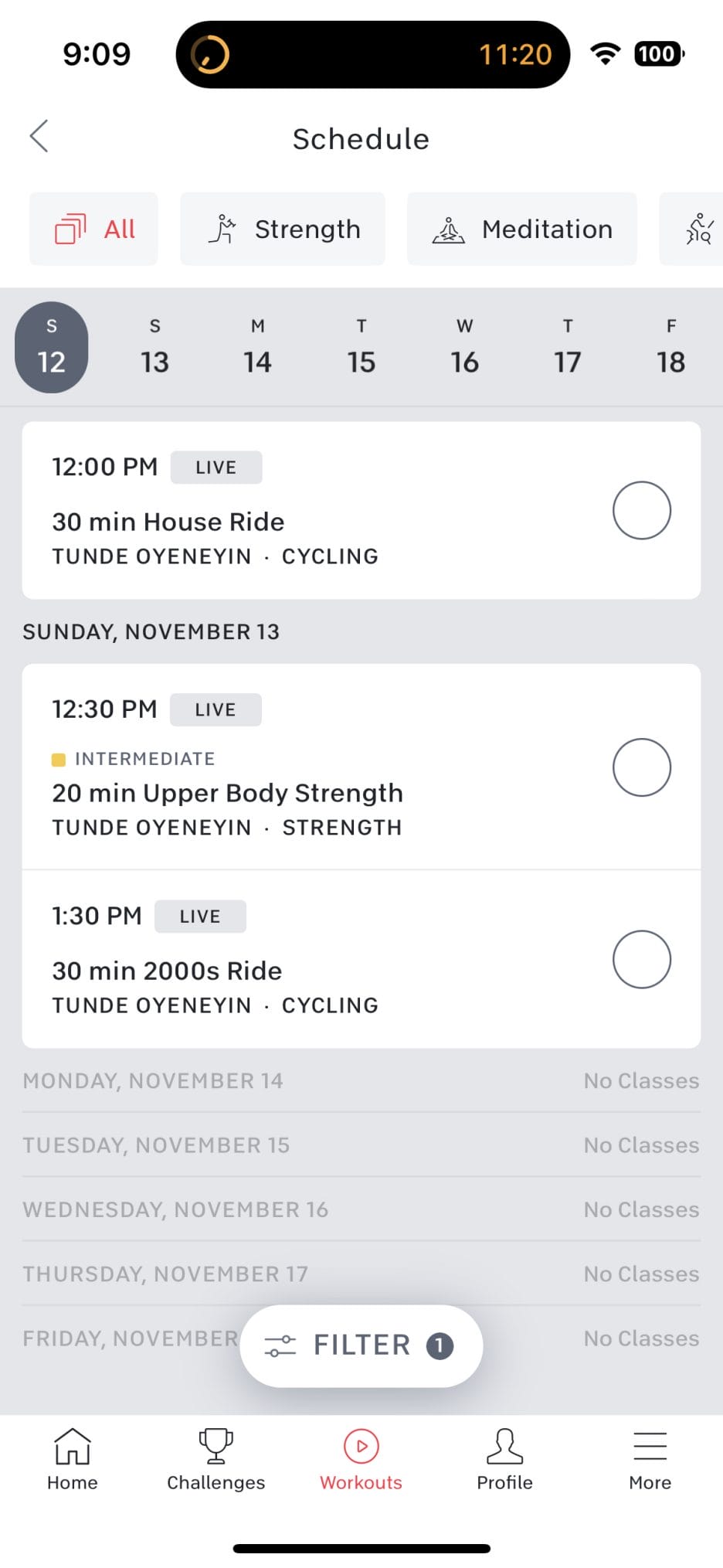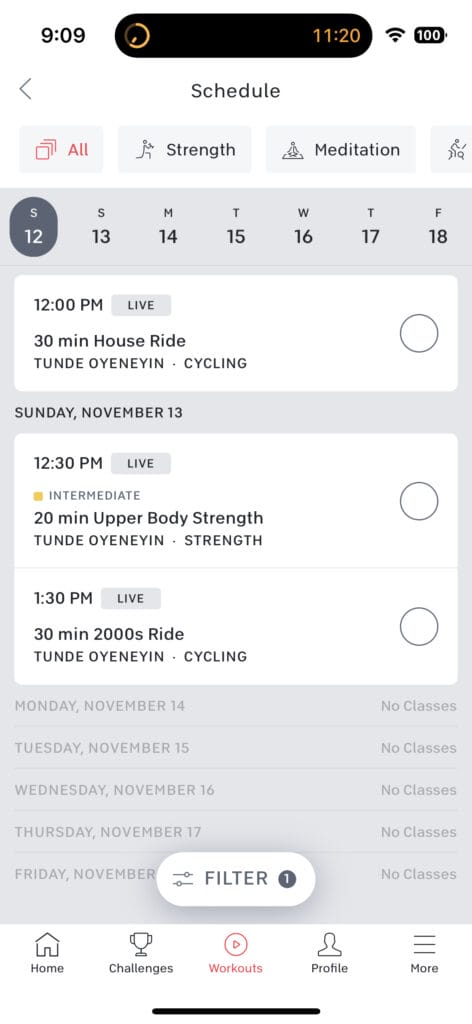 The iOS app has gone through a number of changes in the past few months, including the addition of the "home tab" and the recent rework of the classes/workouts tab.
Do you find the "all" button helpful when planning your upcoming workouts?
---
Want to be sure to never miss any Peloton news? Sign up for our newsletter and get all the latest Peloton updates & Peloton rumors sent directly to your inbox.