New features have made their way to the Peloton Bike, Tread, web browser, Android app, and iOS app: members can now see class plans and body activity in the details of each class. These new features allow members to view much more information about each class prior to clicking the start button. (Update – Since posting this feature has also launched for iOS, Bike, and Tread).
When you select a class on the web browser, you will first see the class playlist. Below that is the new "Class Plan" section, which breaks down the class between warm up, workout, and cool down.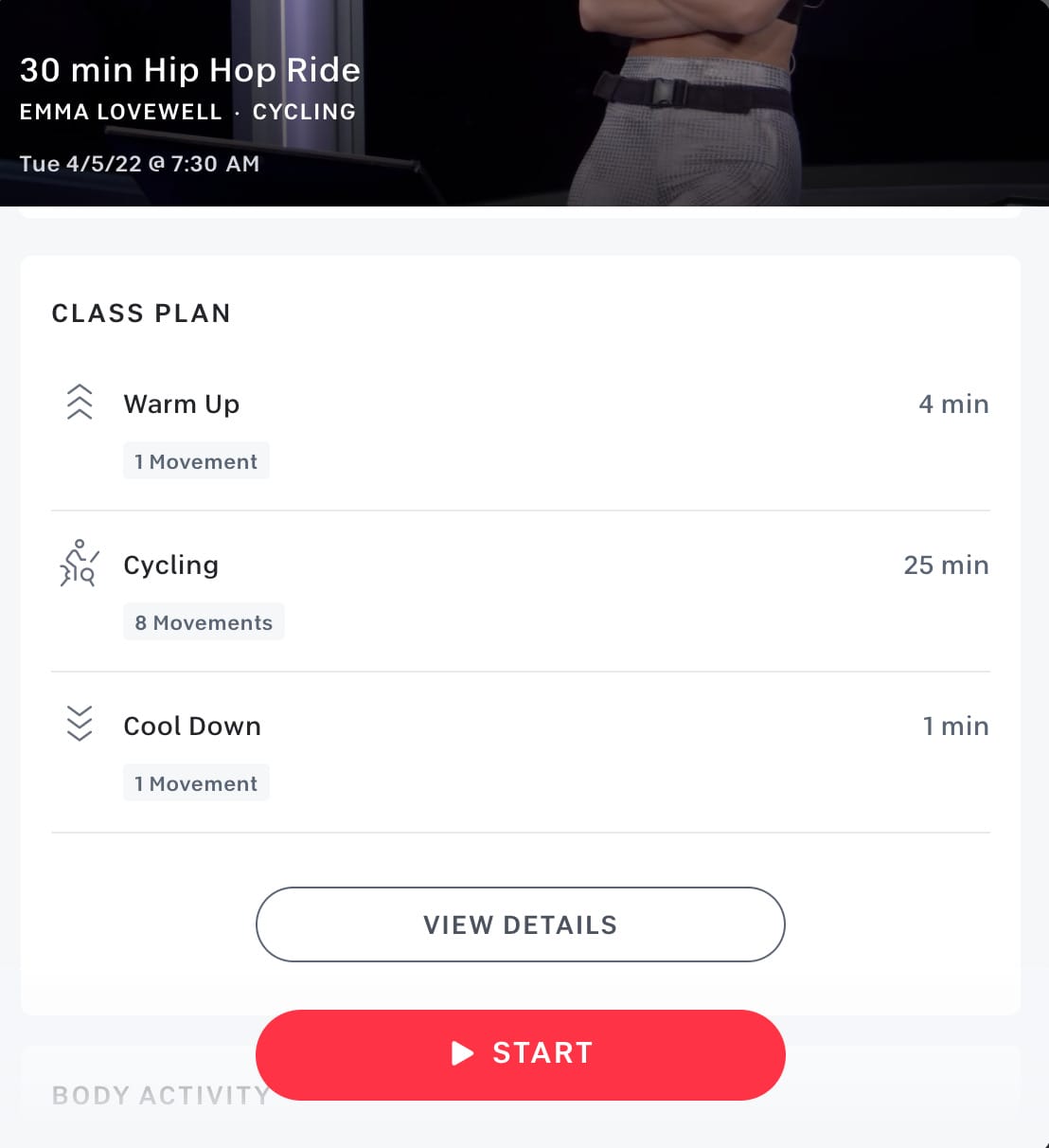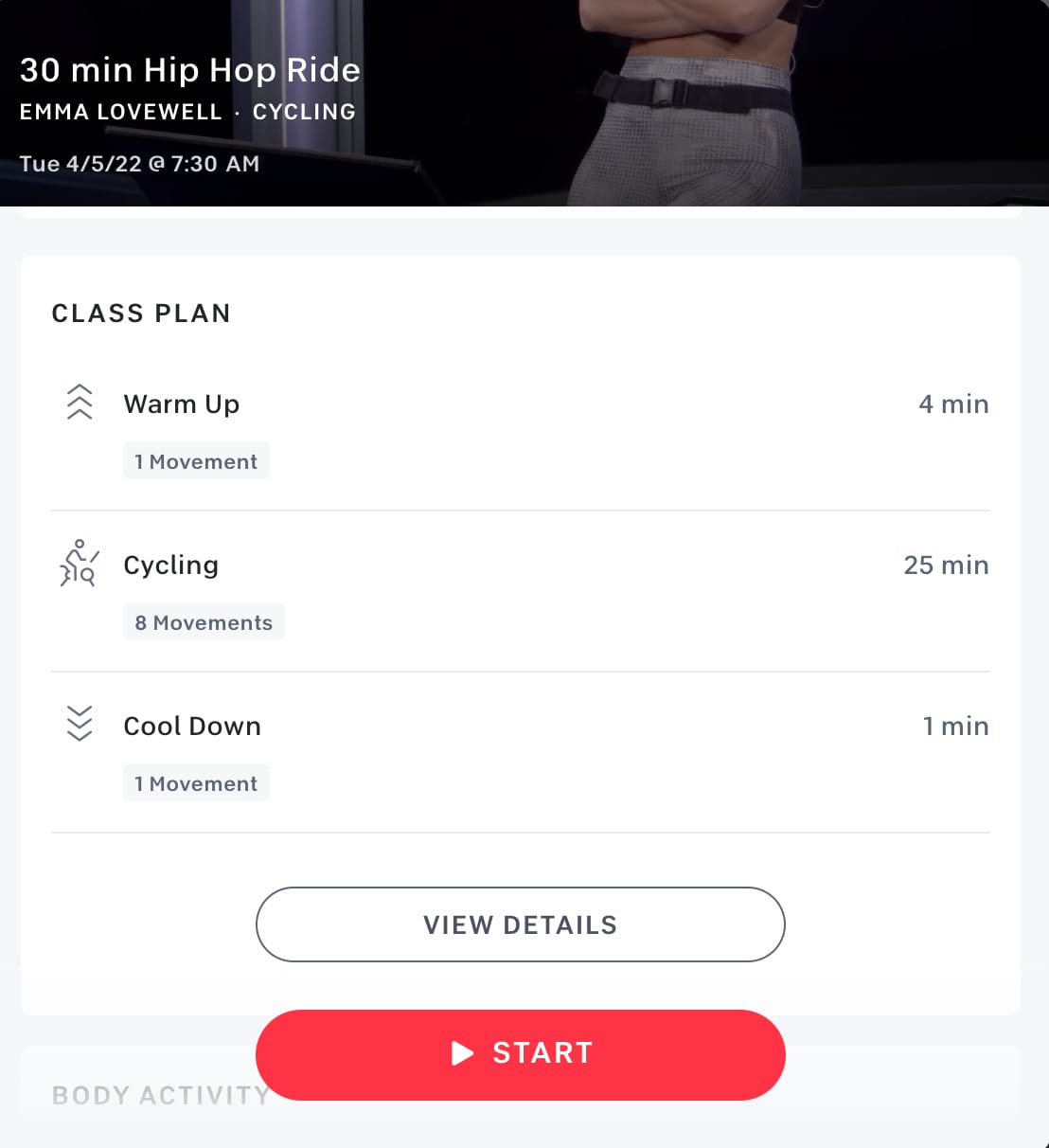 You can click on the "view details" button to view even more information, such as the exact movements in a strength class; yoga poses in a yoga class; breakdown of jogging, striders, uphill run, and walking in a running class; and intervals, climb, flat road, and recovery in a cycling class. The class plans also list the duration of time in each of these movements.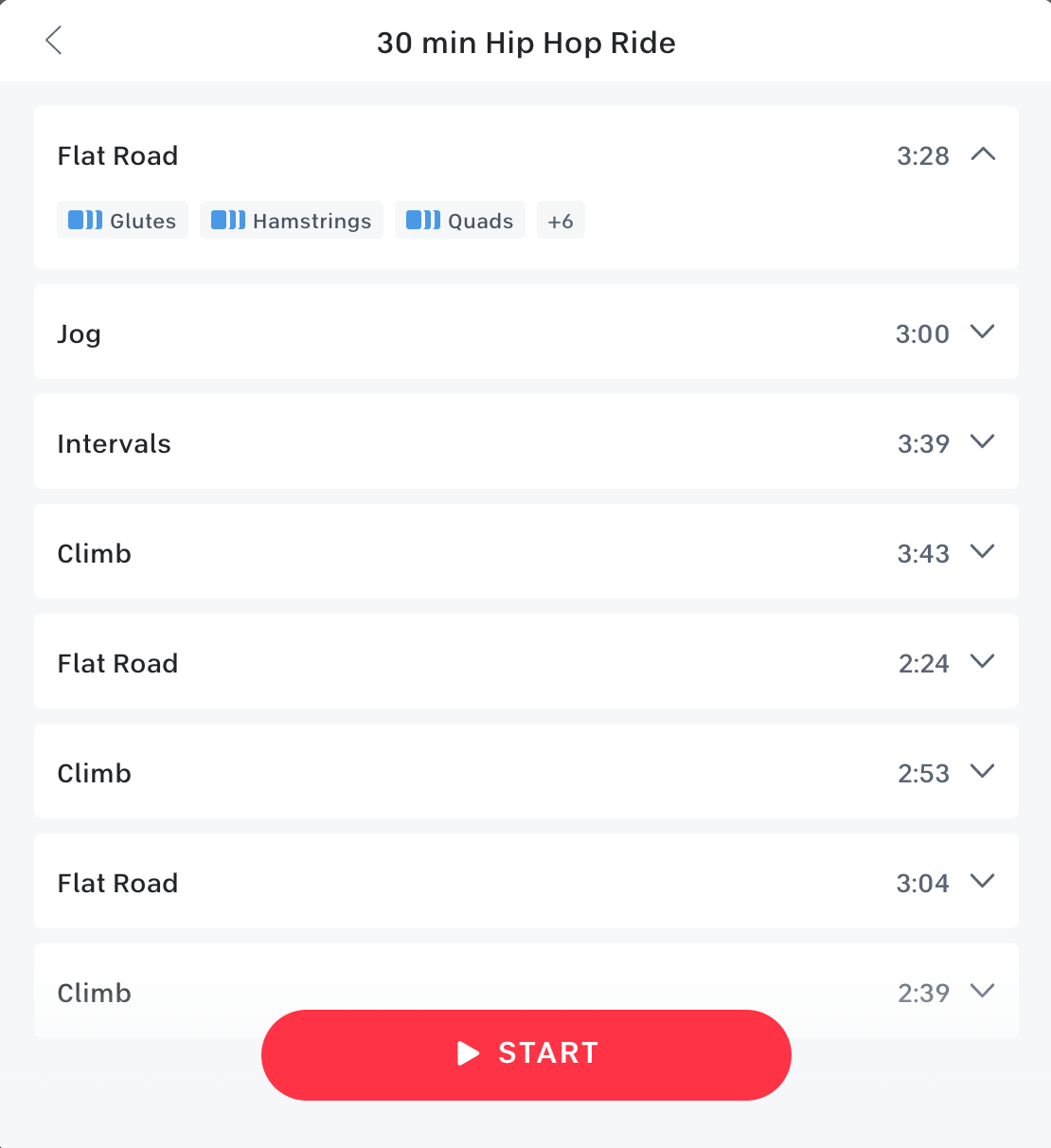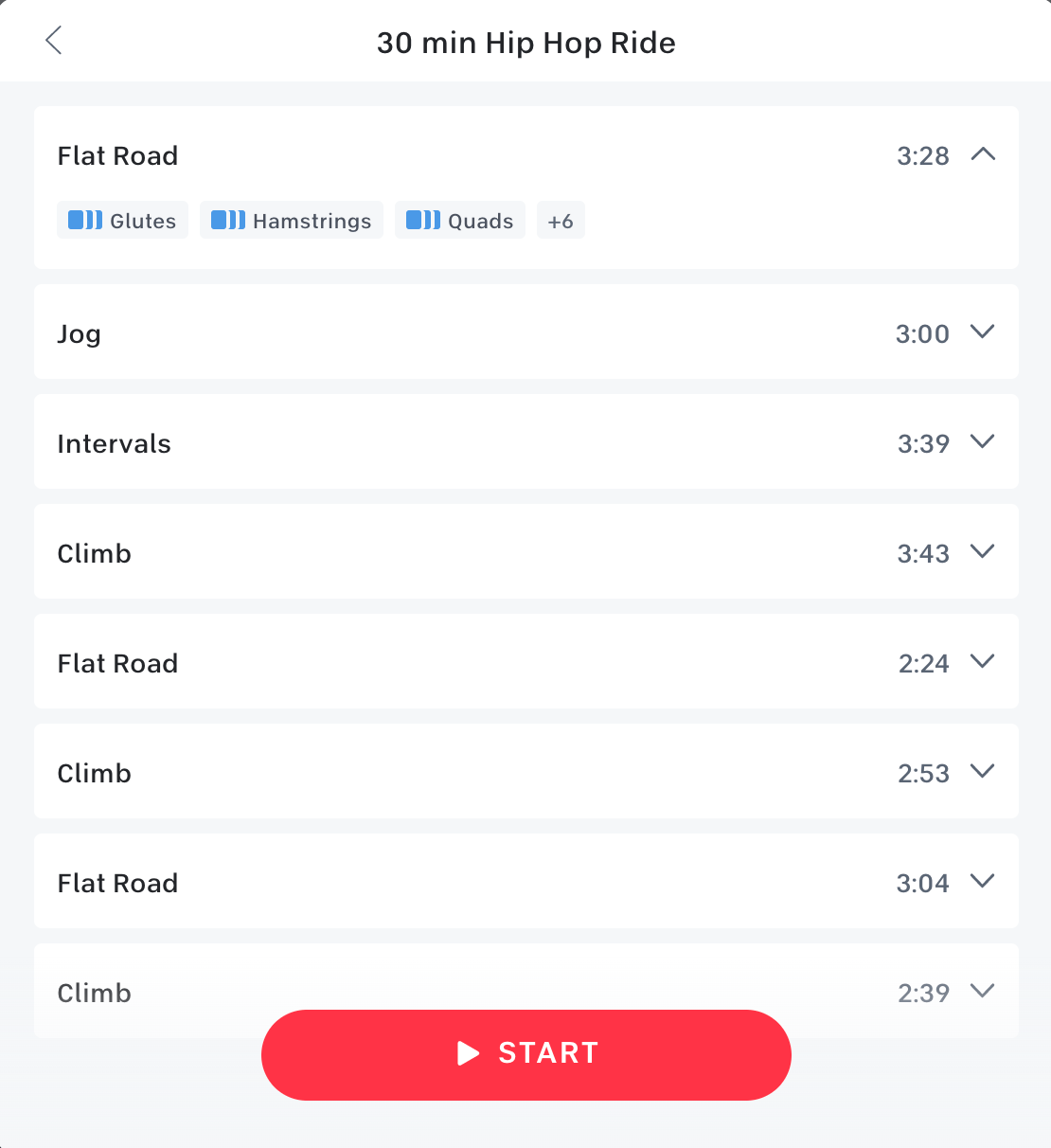 Power Zone fans will be extremely pleased to know that the new class plan feature shows the breakdown of time spent in each zone, which has been a highly-requested feature.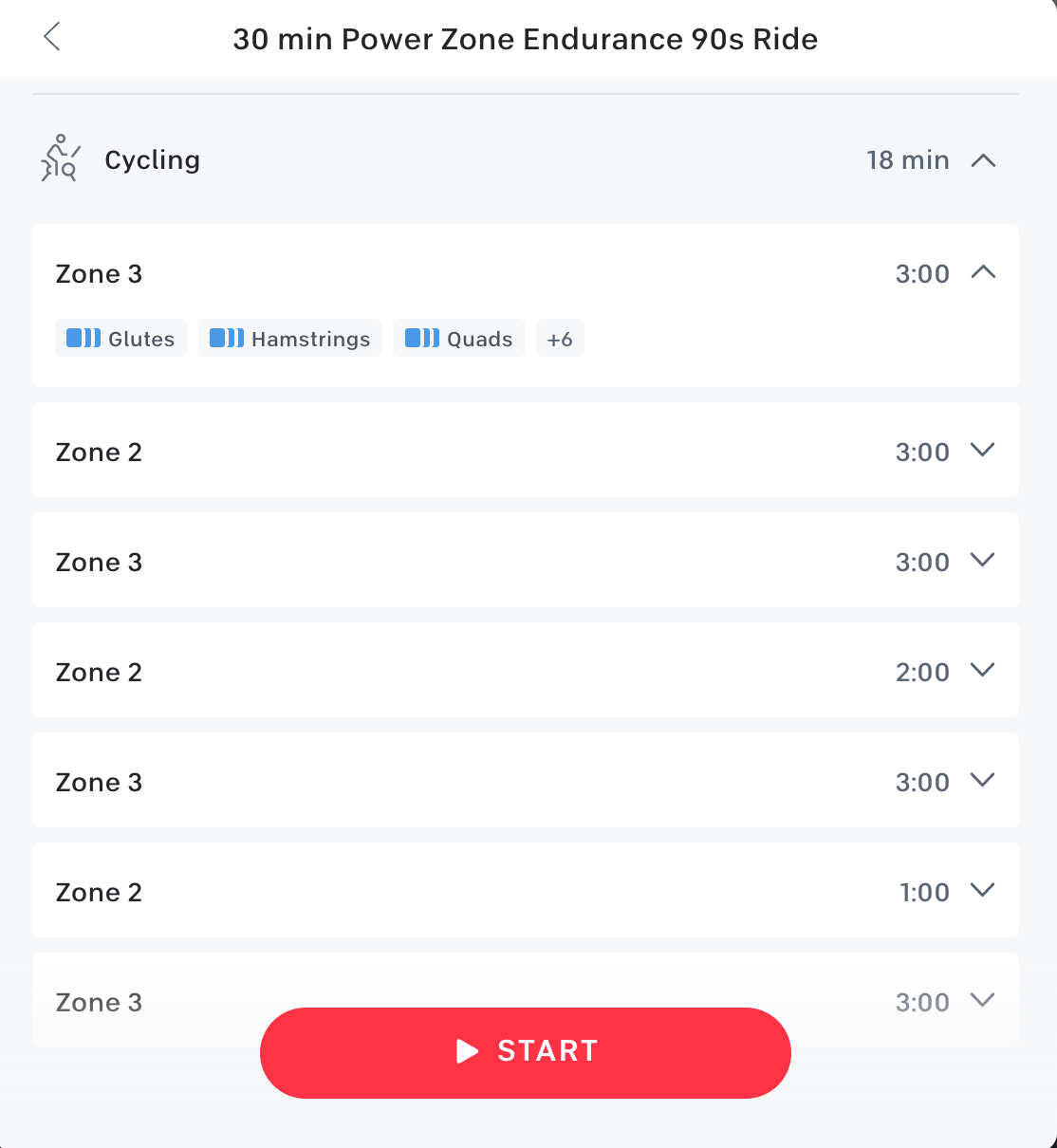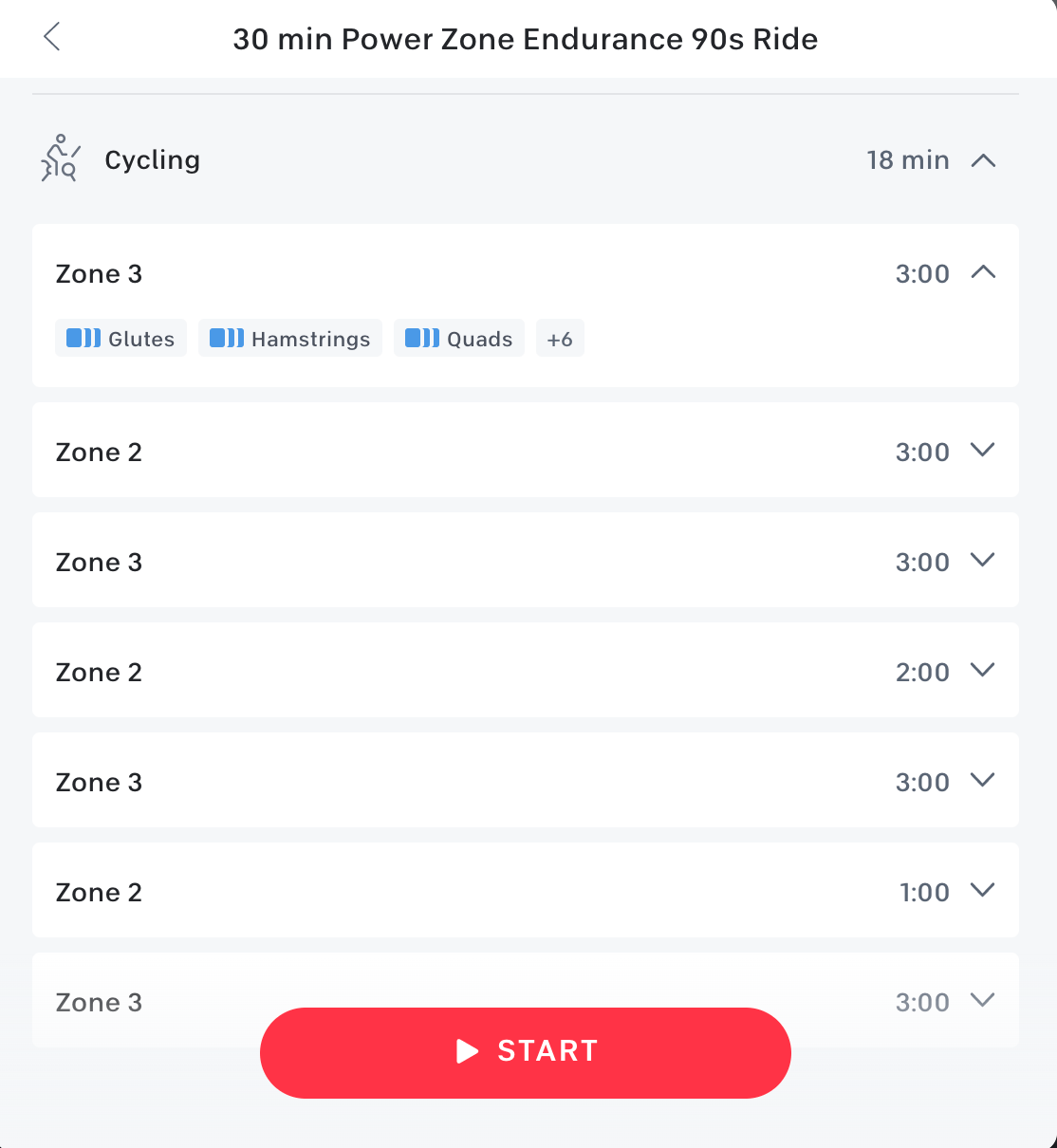 This new feature will be extremely helpful to members as they select their content, especially those who may have injuries or other circumstances that prevent them from doing a certain type of movement.
This new class plan is rolling out across all class types. There are now detailed class breakdowns for strength classes as well: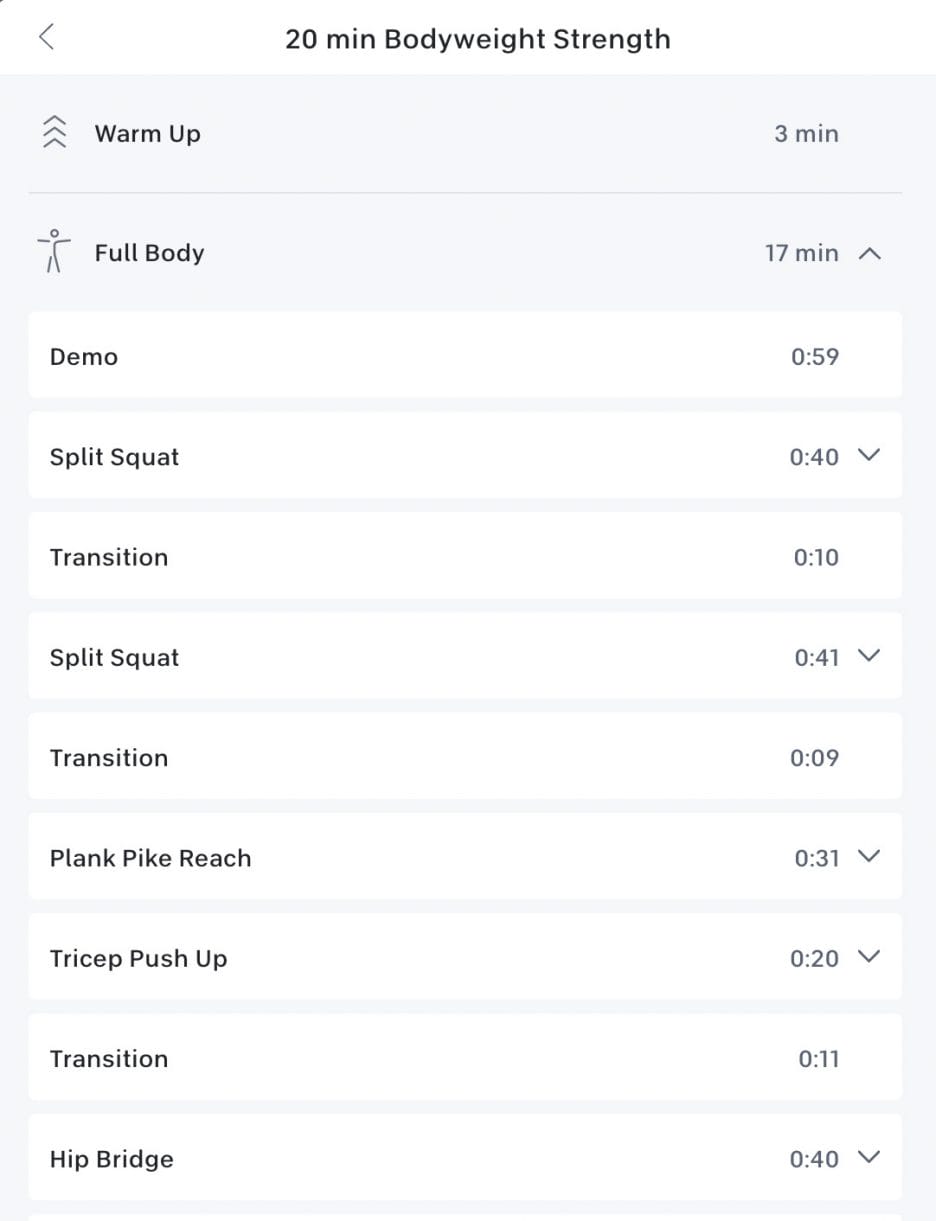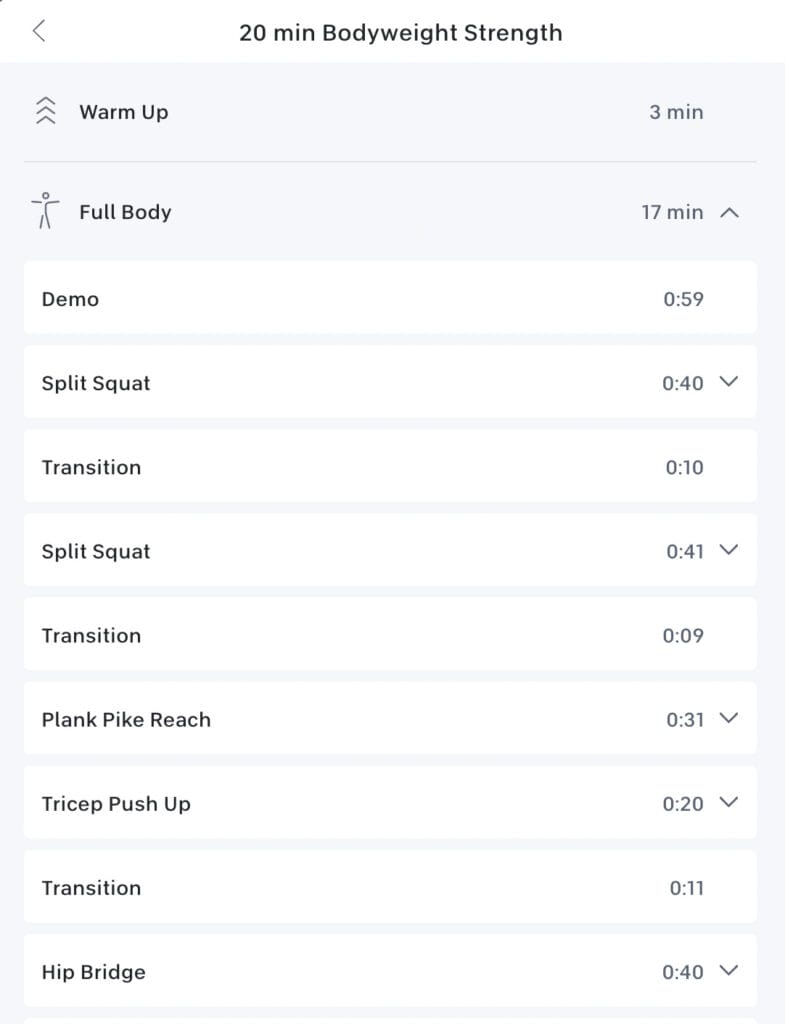 And here is an example for a Yoga class: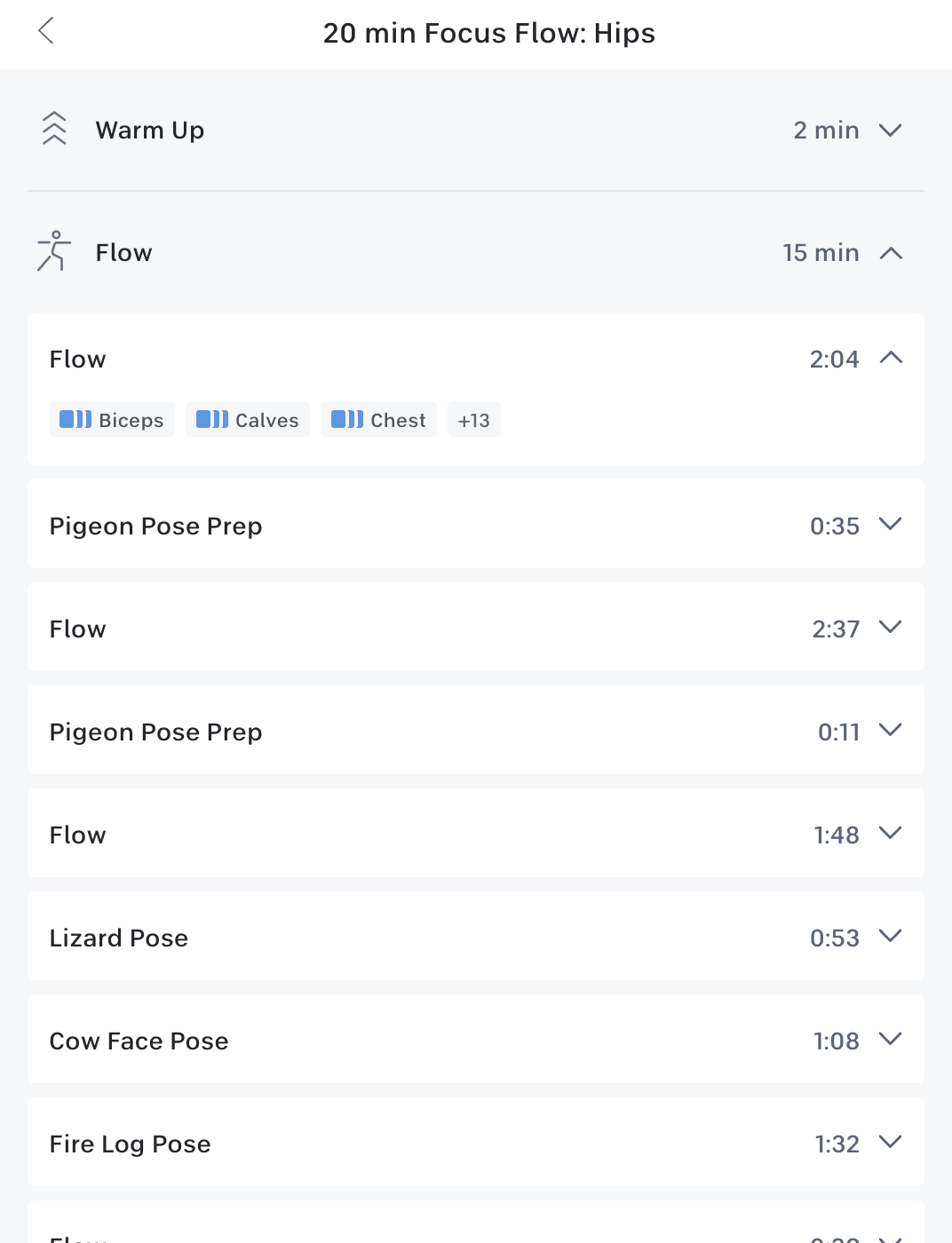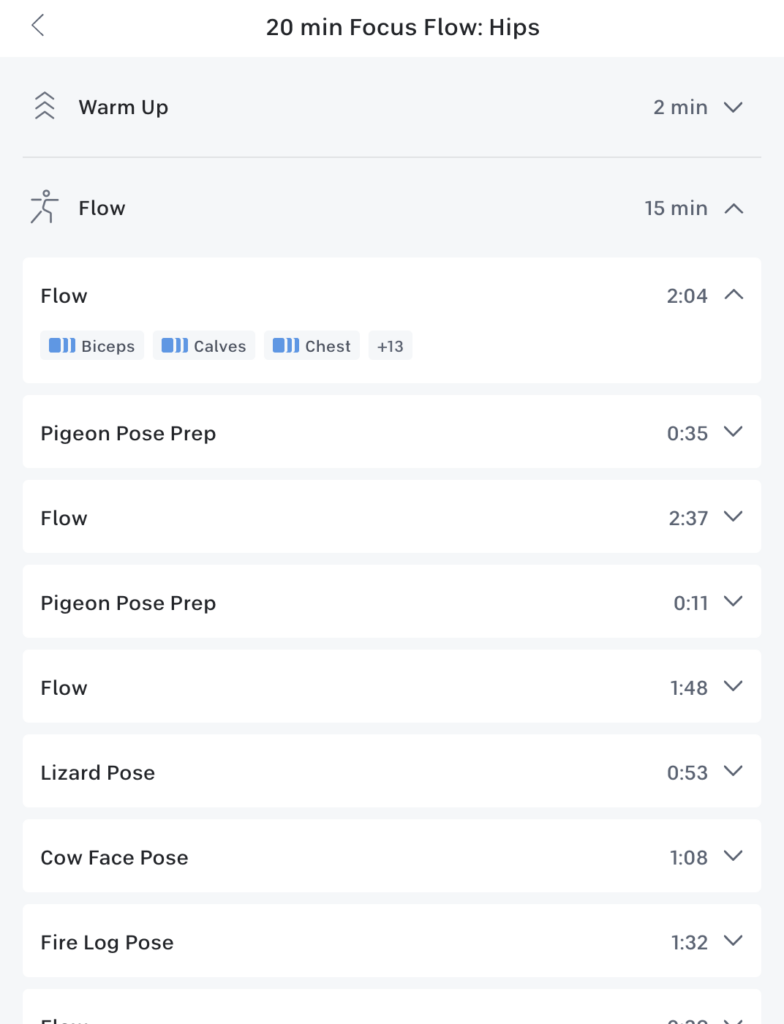 The body activity section is also now available in the information for each class. This section shows a visual representation of the human body and highlights the muscle groups that will be worked in the class. Muscles highlighted in the darker blue color are the primary muscles worked, while the muscles highlighted in the lighter blue color are the secondary muscles worked.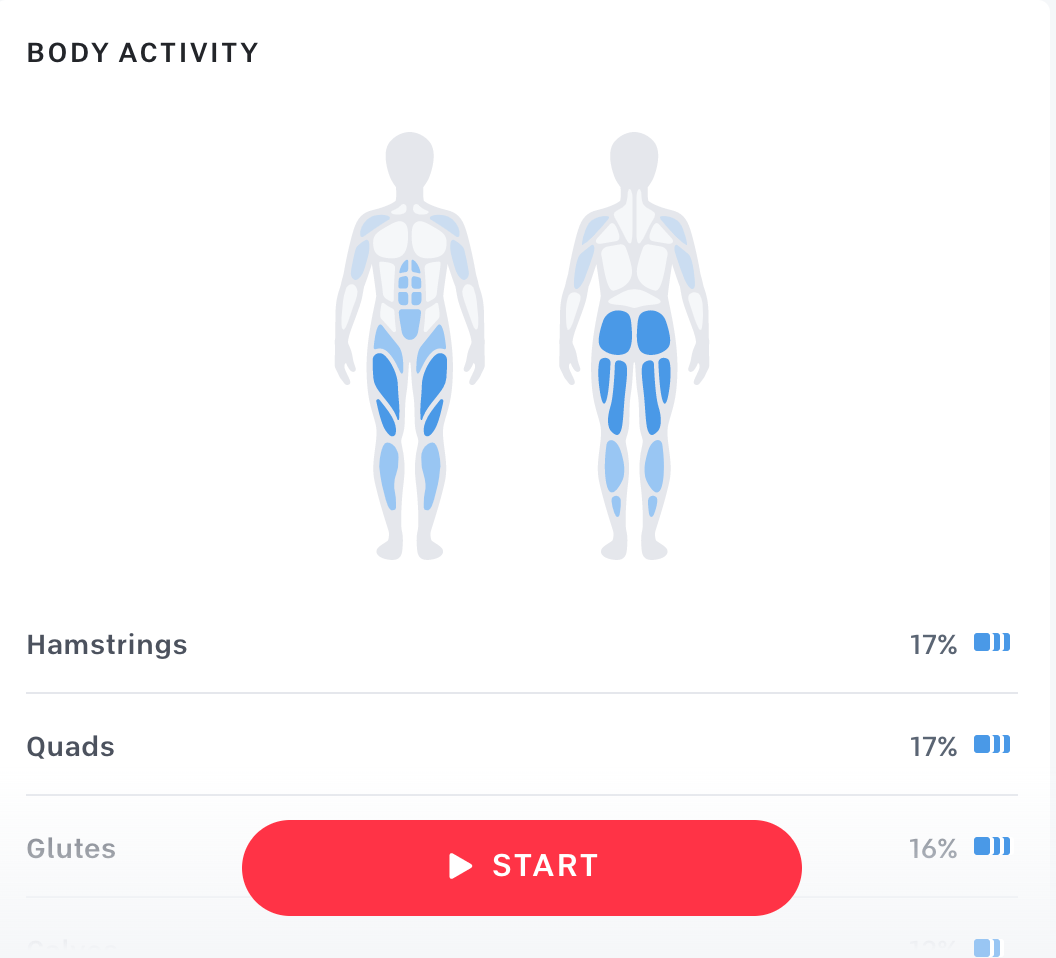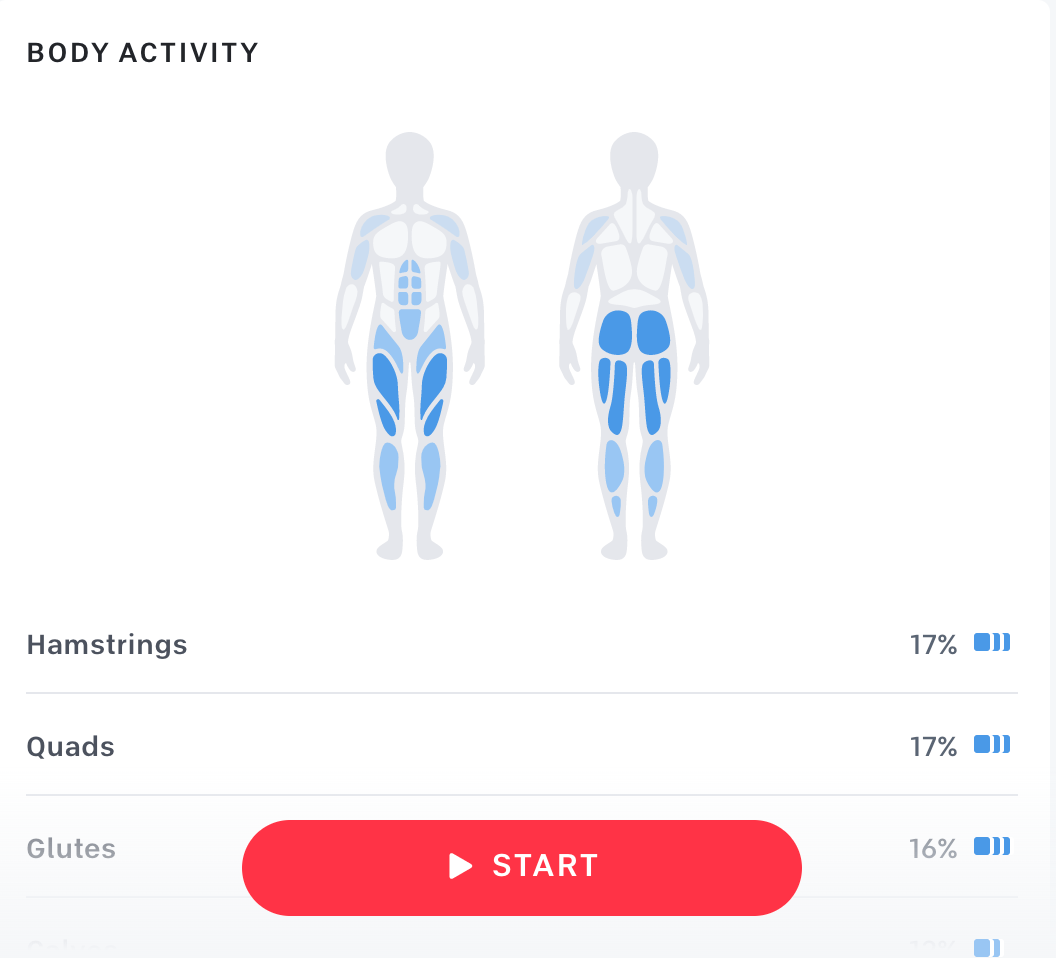 ​​Below the human body graphic, users will see a list of the muscles targeted in the class, with the corresponding percentage of time addressing that specific muscle. This feature provides much more information than what has previously been available to members before selecting a class.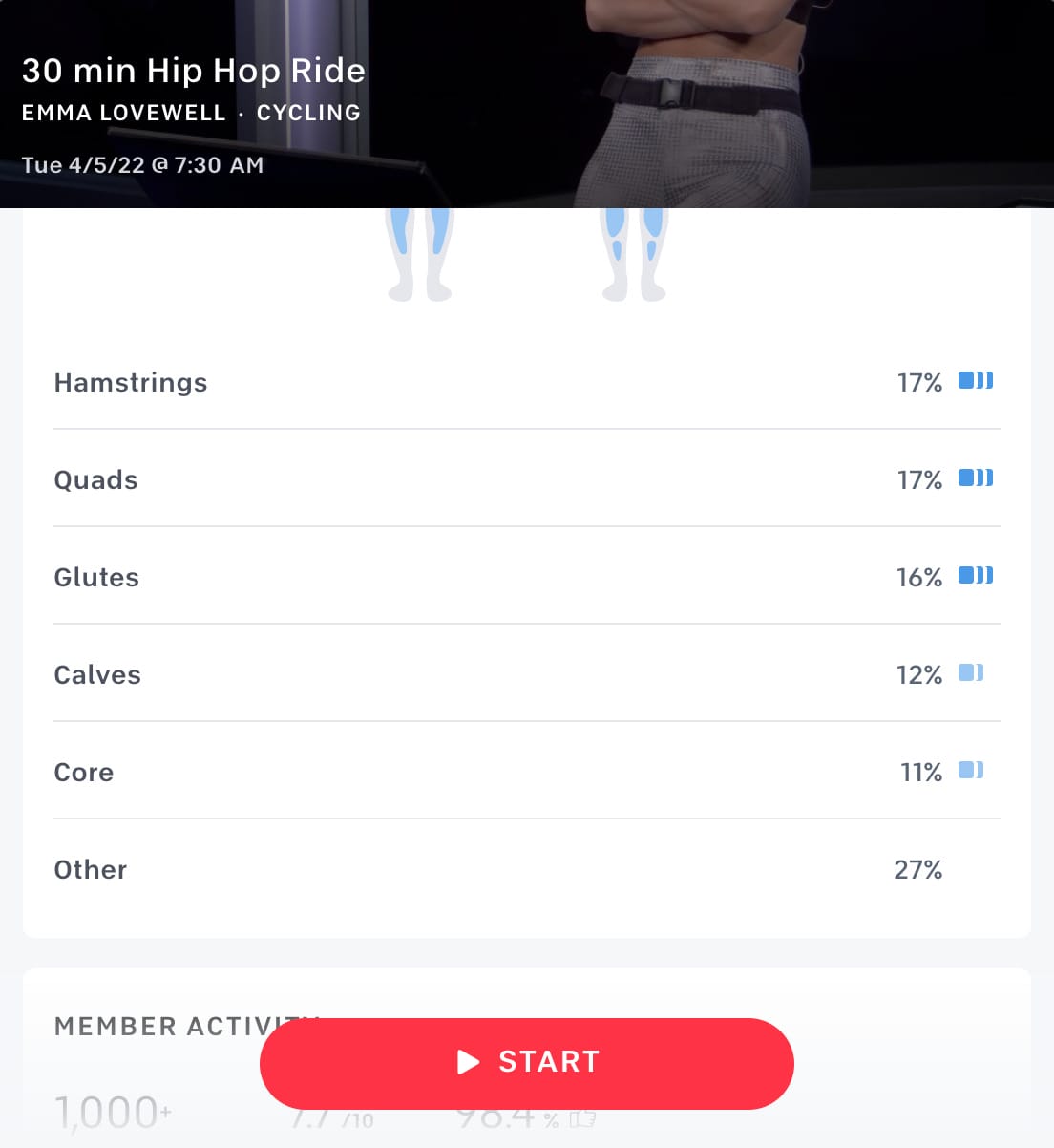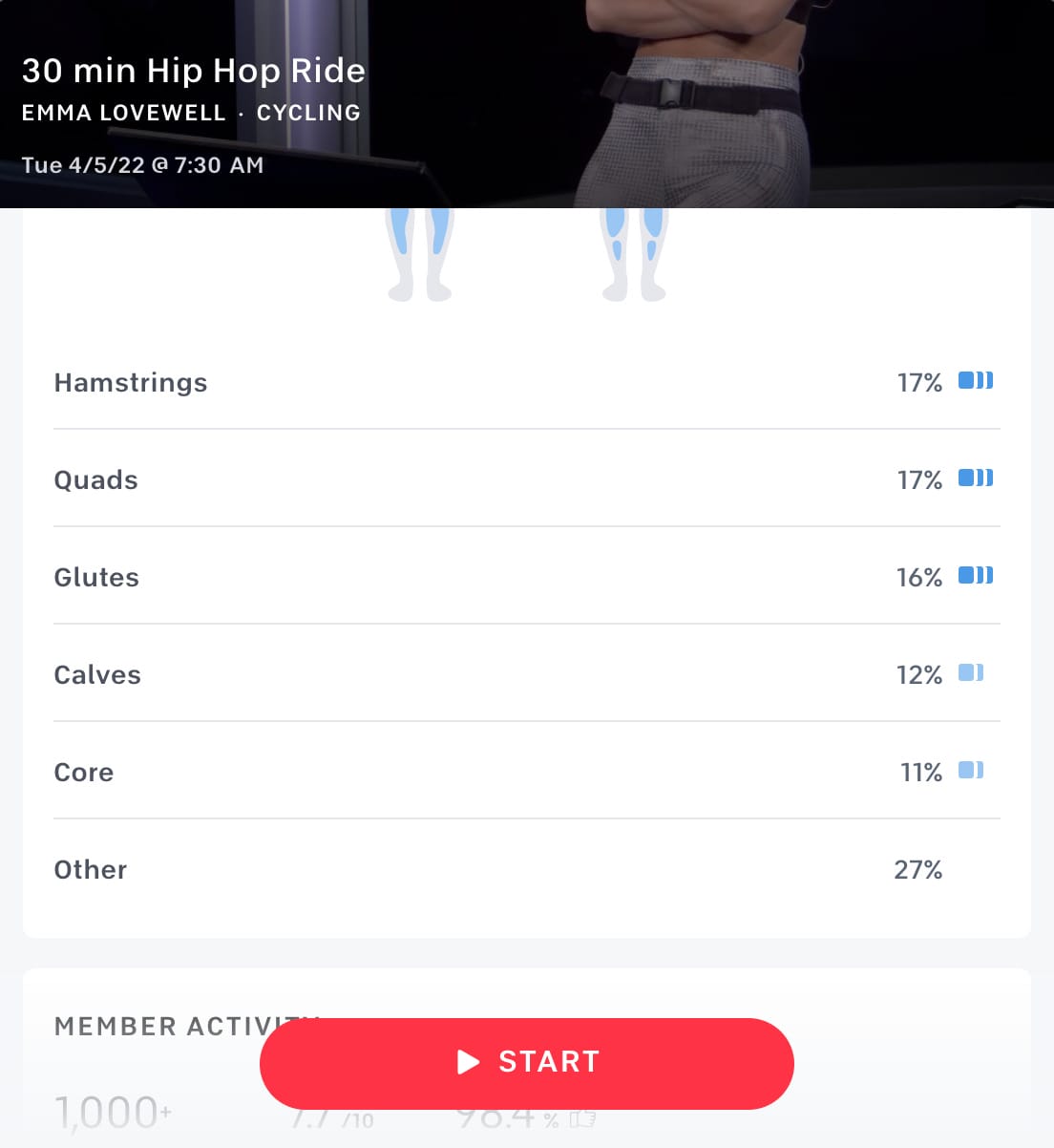 There is also now a body activity section on members' profile pages. This feature shows a breakdown of muscle groups worked over the past seven days and the past 30 days. This will allow members to easily identify if they've been focusing on certain areas of the body and perhaps need to focus on other areas. The body activity section can be found below the 30 day stats section and above the total workouts section.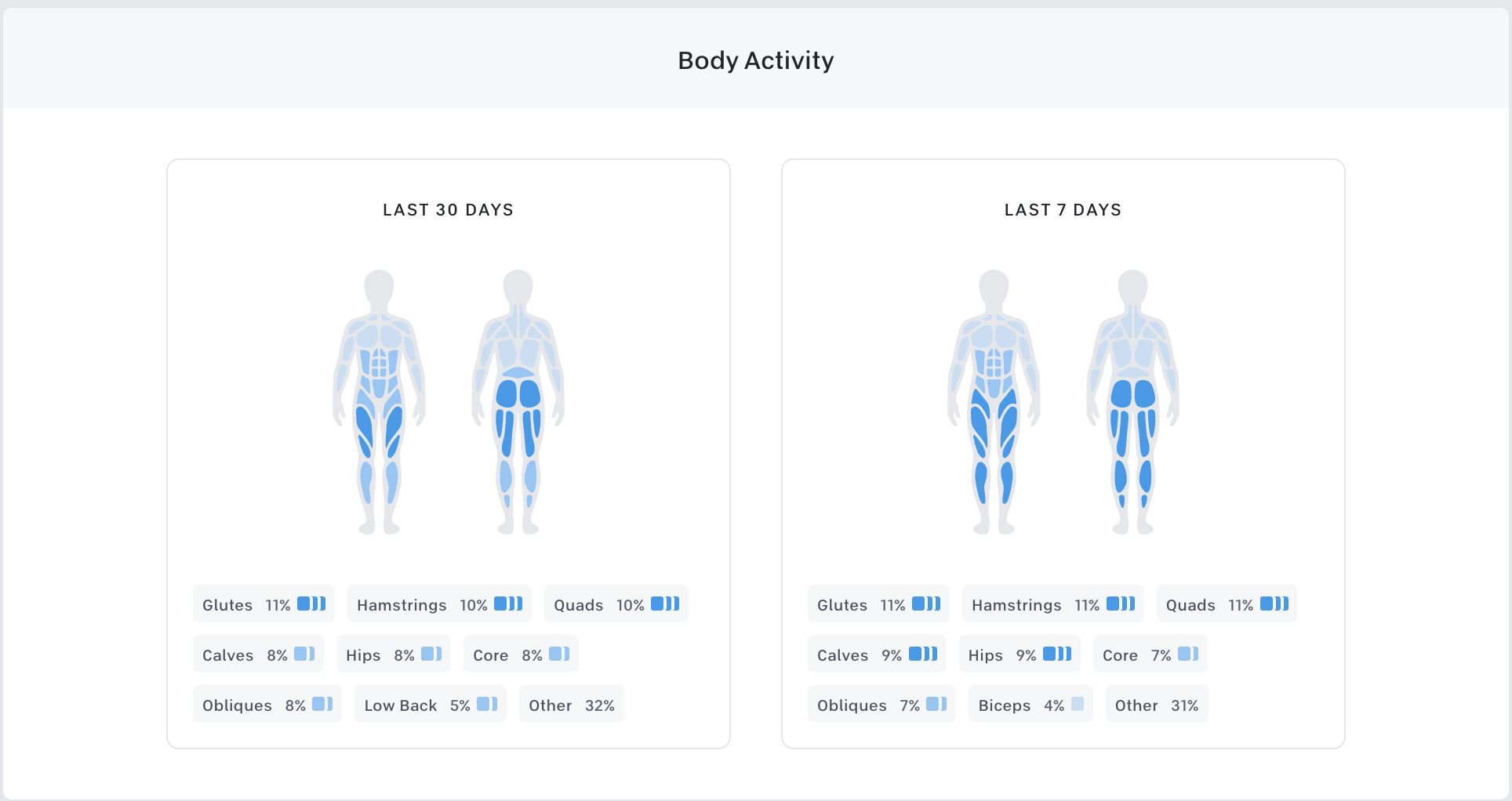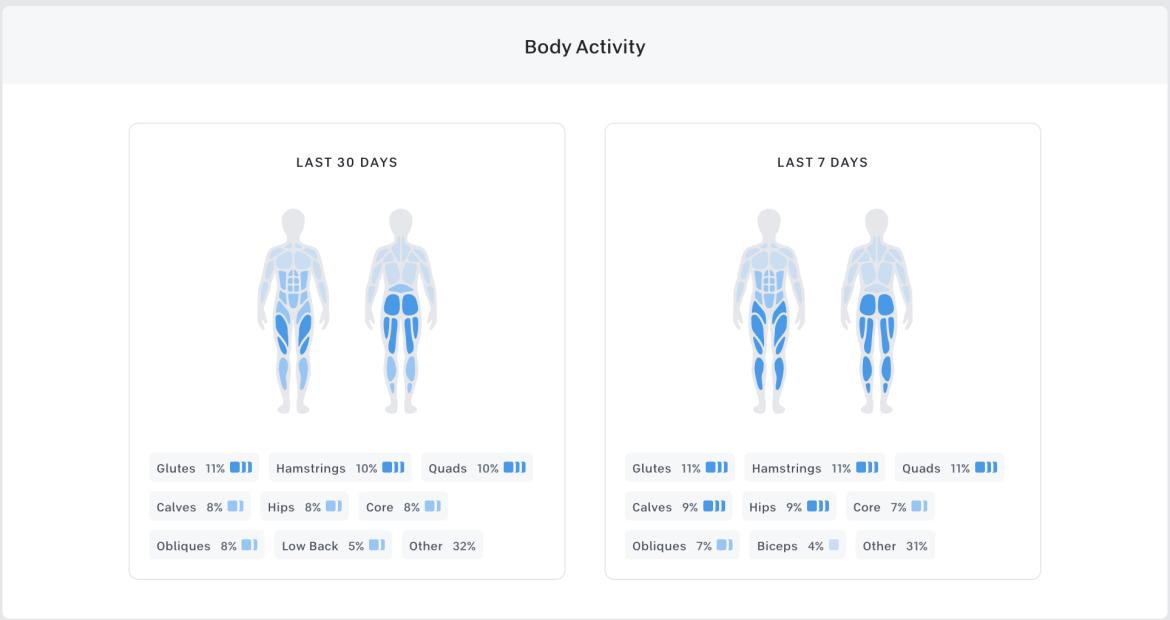 In addition to this overview from the past 30 / 7 days, you can also see the body breakdown from specific workouts as well:


Peloton had previously started beta testing the body activity feature last month.
These updates are rolling out in correlation with the release of the Peloton Guide, Peloton's first ever strength-connected device. You can read all about the Guide in our latest article.
---
Want to be sure to never miss any Peloton news? Sign up for our newsletter and get all the latest Peloton updates & Peloton rumors sent directly to your inbox.