Some members who attended classes in-person at Peloton Studios New York (PSNY) this weekend received a sneak peek of the future Peloton rowing set-up. A view of the production studio indicates that rowing classes – including bootcamps – are currently being recorded with the new coaches who have yet to be officially announced.
New images show a Peloton Rower (Peloton Row) on the platform in the strength studio – suggesting that rowing content will be filmed there moving forward. Directly next to the rower is a workout mat, indicating that the class about to be filmed was a rowing bootcamp, as the instructor will need to jump between the rower and the mat for the cardio and strength portions of the workout. We've previously reported that this class format will be launching in the future.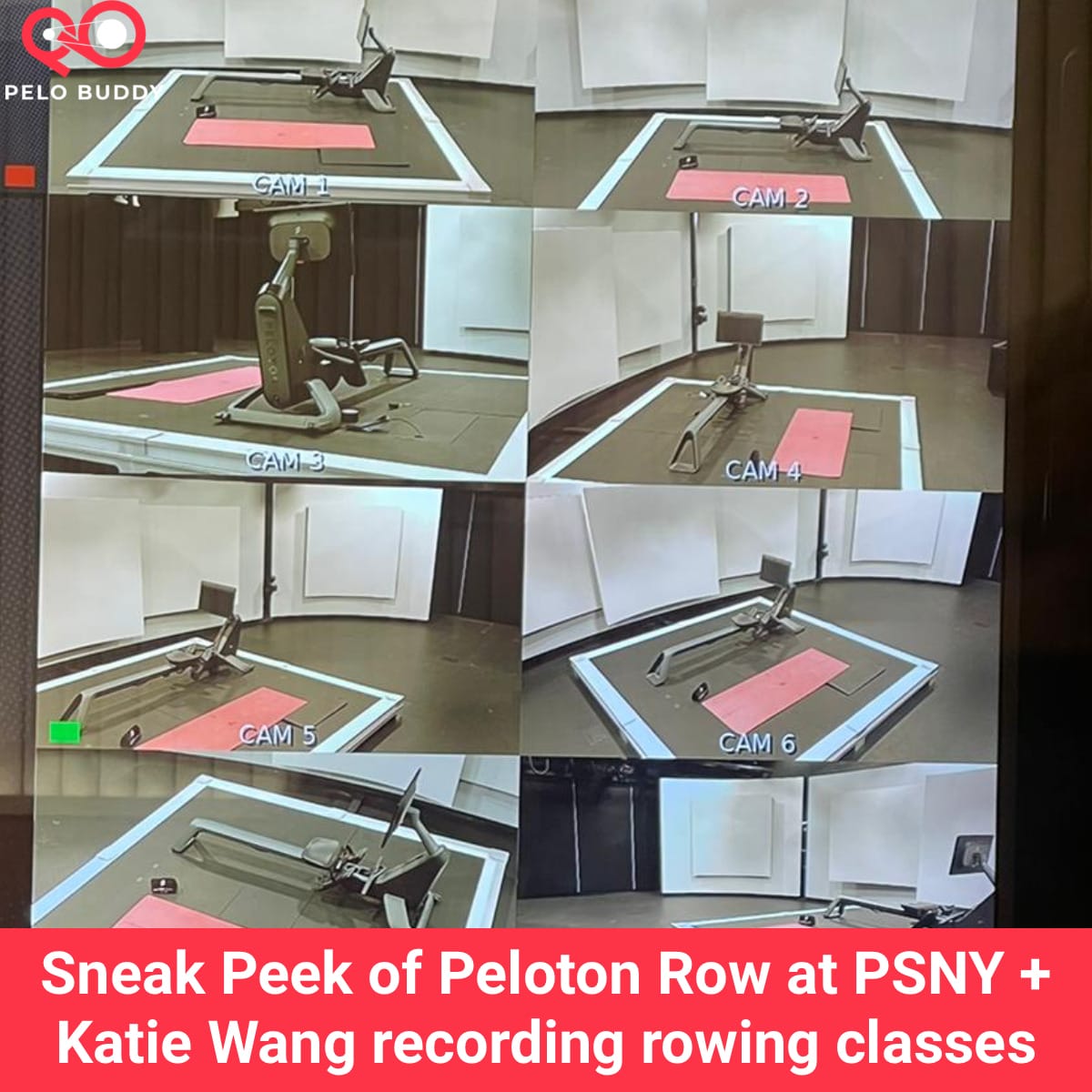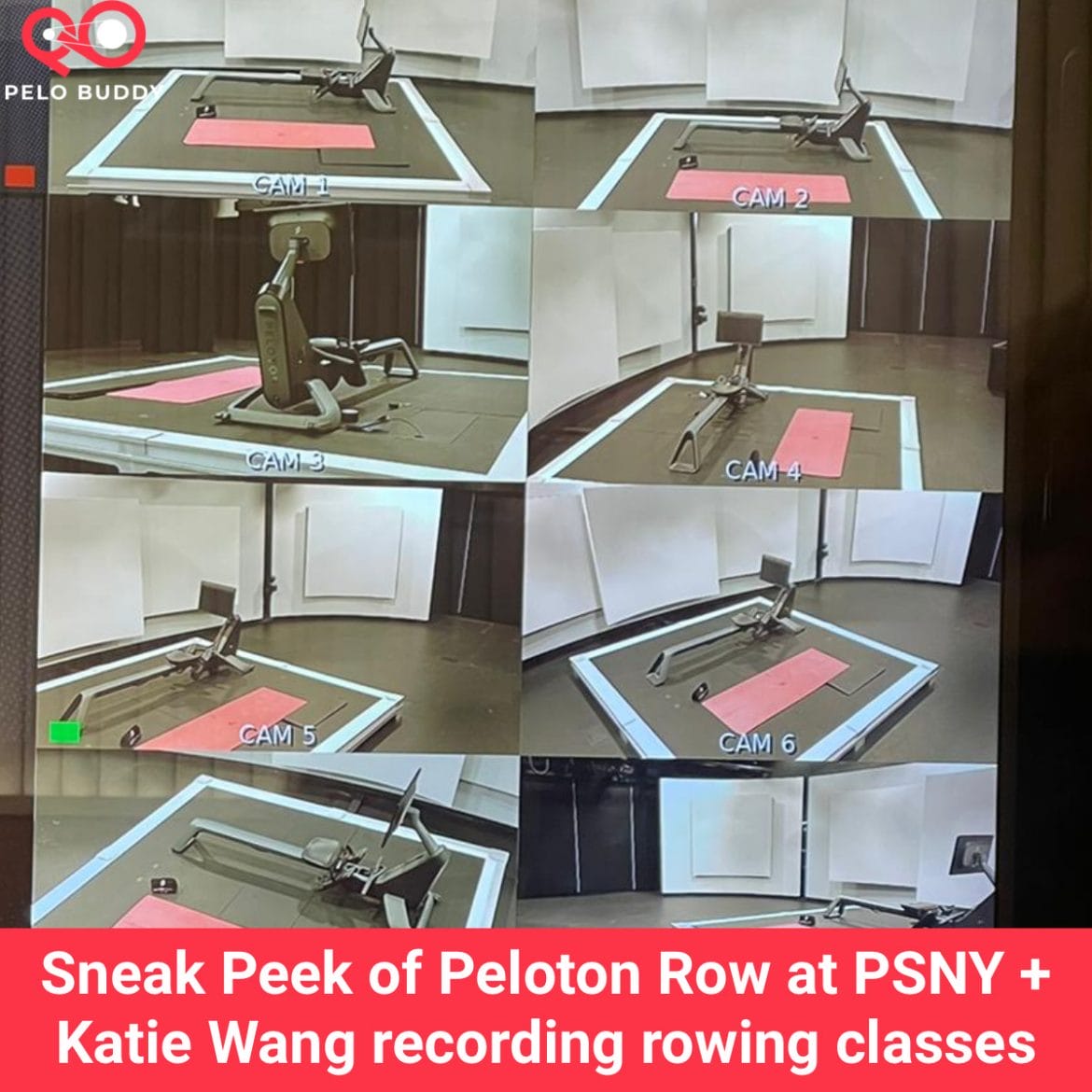 The images also provide further evidence that former Barry's Bootcamp instructor Katie Wang will soon be announced as an instructor. On the computer monitor, there is a "KW Pelo" listed as the instructor – Katie Wang's initials. The current instructors shown on the schedule – such as Rad Lopez, Callie Gullickson, and Selena Samuela – have their full names listed, so it must be a new instructor who has not yet been announced.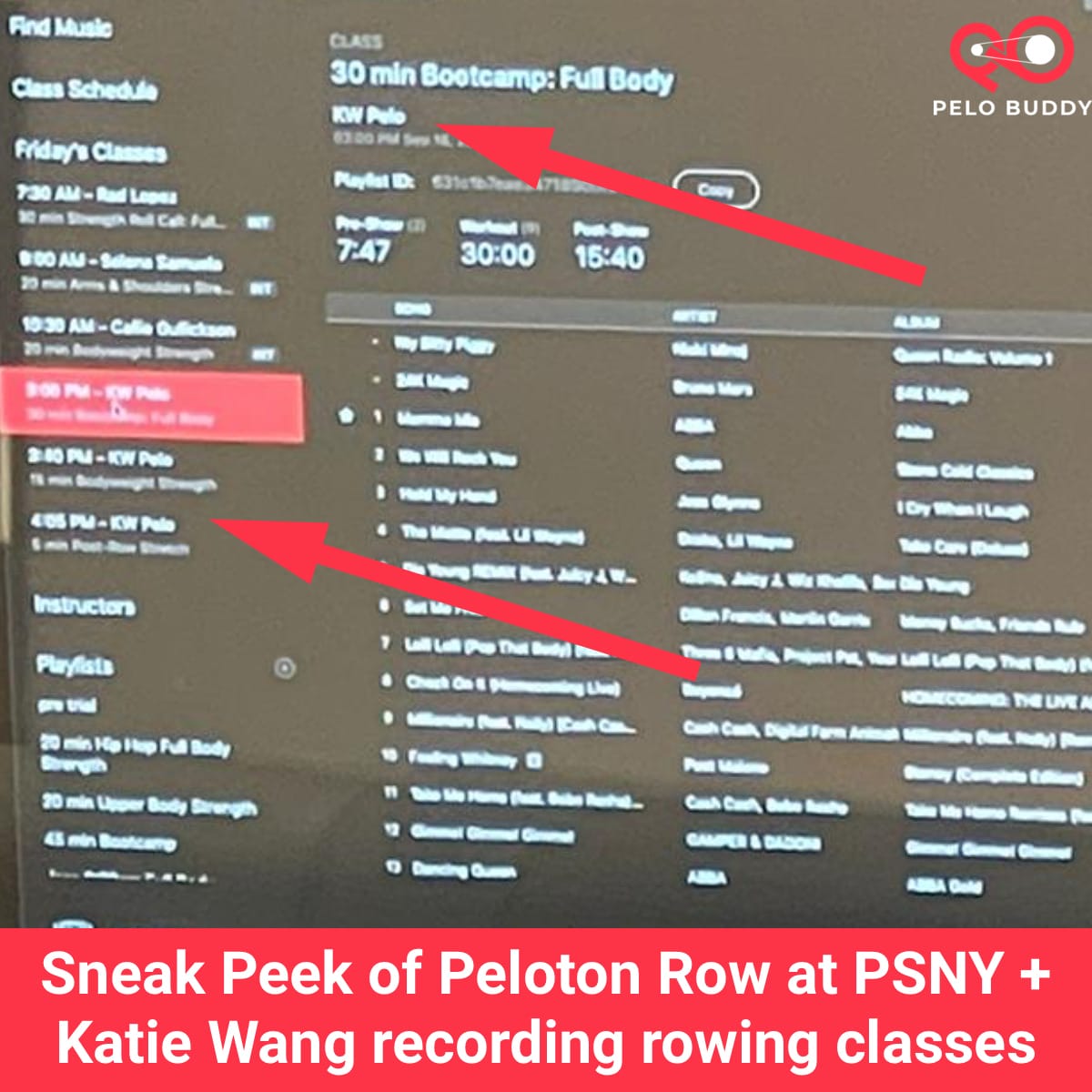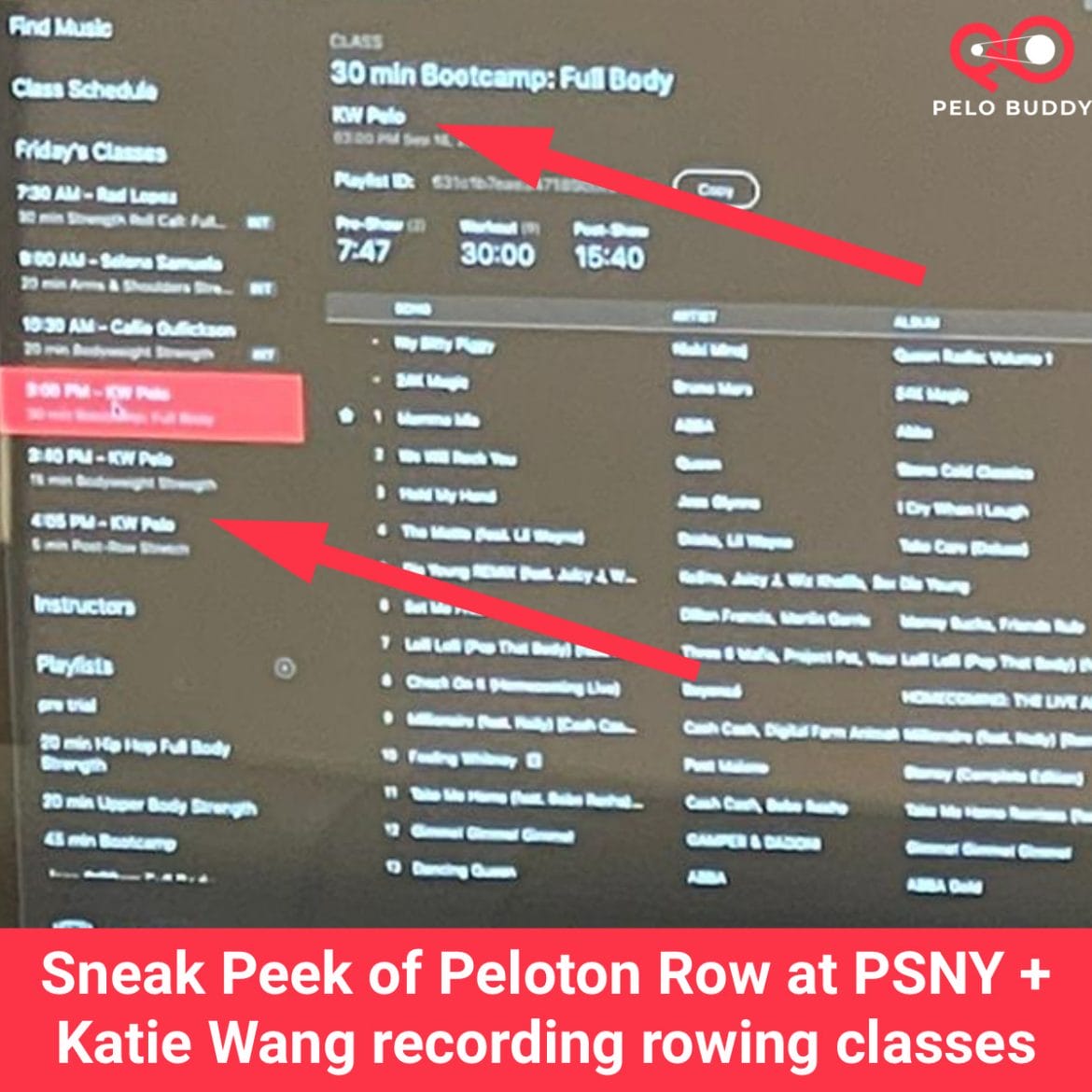 We've previously reported rumors that Katie will be joining the Peloton team, including as recently as this week when Peloton teased three new rowing coaches – who we believe to be Katie Wang, Alex Karwoski and Ashley Pryor – who would join at least Adrian Williams and Matt Wilpers teaching rowing classes. Katie has a bootcamp-style background, so it makes sense that she'll be teaching rowing bootcamps.
According to the schedule it appears that Katie recorded numerous other classes on Friday in addition to a 30 minute full body rowing bootcamp: a strength class and a post-row stretch. This confirms that Katie will not only teach rowing, but she'll also instruct strength classes.
For those who have not yet visited PSNY, the production room for the strength studio is located in the upstairs lobby area. There are large windows into the lobby area that allow a view into the strength studio production room, which is how members were able to gain a sneak peek.
Though Peloton has still not announced an official launch date for the Peloton Row, we've speculated Peloton's Rower could be announced next Tuesday, September 20 based on a since-deleted video from Peloton. It's worth noting, however, that shipping is likely still weeks to months away. Peloton has also not yet announced the price, but we shared earlier this week that some information has indicated the Peloton Row might be priced at $3,195 in the United States. Of course, this price point is not 100% finalized yet, and could still be changed before sales begin.
There's been a very high volume of news regarding the Peloton rower in recent days and weeks. Be sure to catch up on all the news and rumored features here.
---
Want to be sure to never miss any Peloton news? Sign up for our newsletter and get all the latest Peloton updates & Peloton rumors sent directly to your inbox.