This morning, Peloton released their Q1 2023 (FY) earnings.
Stock price has dropped in pre-market trading as the results didn't meet investor's previous expectations and estimates, and there are still signs of headwinds in the future. As noted in the report:
Given macro economic uncertainties we believe near-term demand for Connected Fitness hardware is likely to remain challenged. Our
forecast incorporates a seasonal mix-shift toward our Connected Fitness segment, expected holiday promotional activity, a mix-shift of sales toward our rental program, as well as the impact from expanding our third-party retail partnerships.
Revenue for the quarter were $617 million – which previously had been forecasted to be around $650 million.
However, free cash flow improved for the quarter – as the loss was only $246 million, compared to a $412 loss the prior quarter.
Total Connected Fitness subscriptions were up to 2.97 million – an increase of 3,000 members. The overall member count declined from 6.9 million to 6.7 million, which was due to "reflecting the roll-off of a COVID-impacted quarter from our trailing 12-month calculation (which includes an engagement component) and the decline of Peloton App subscribers in the quarter."
Member churn lowered from 1.4% to 1.1%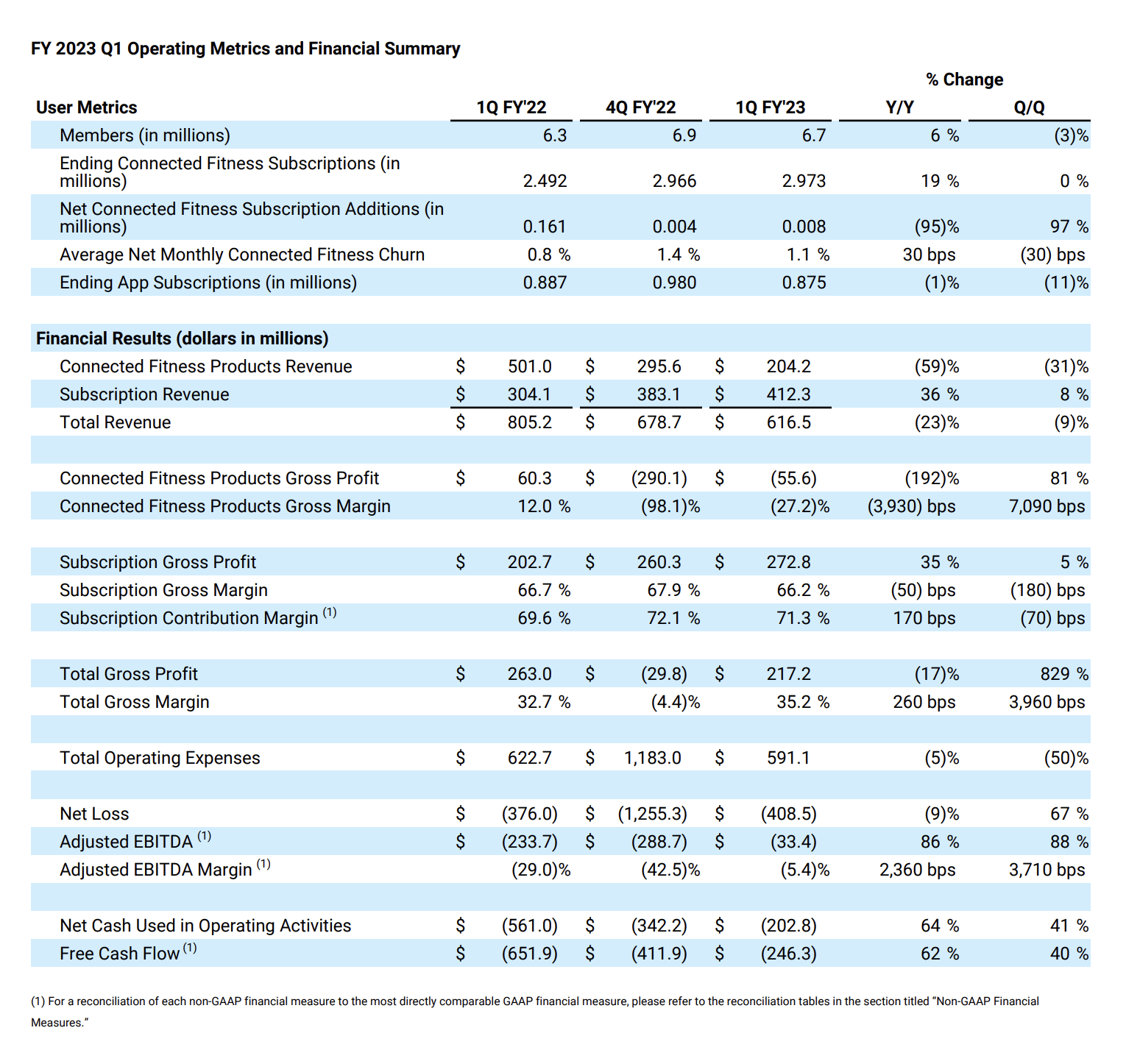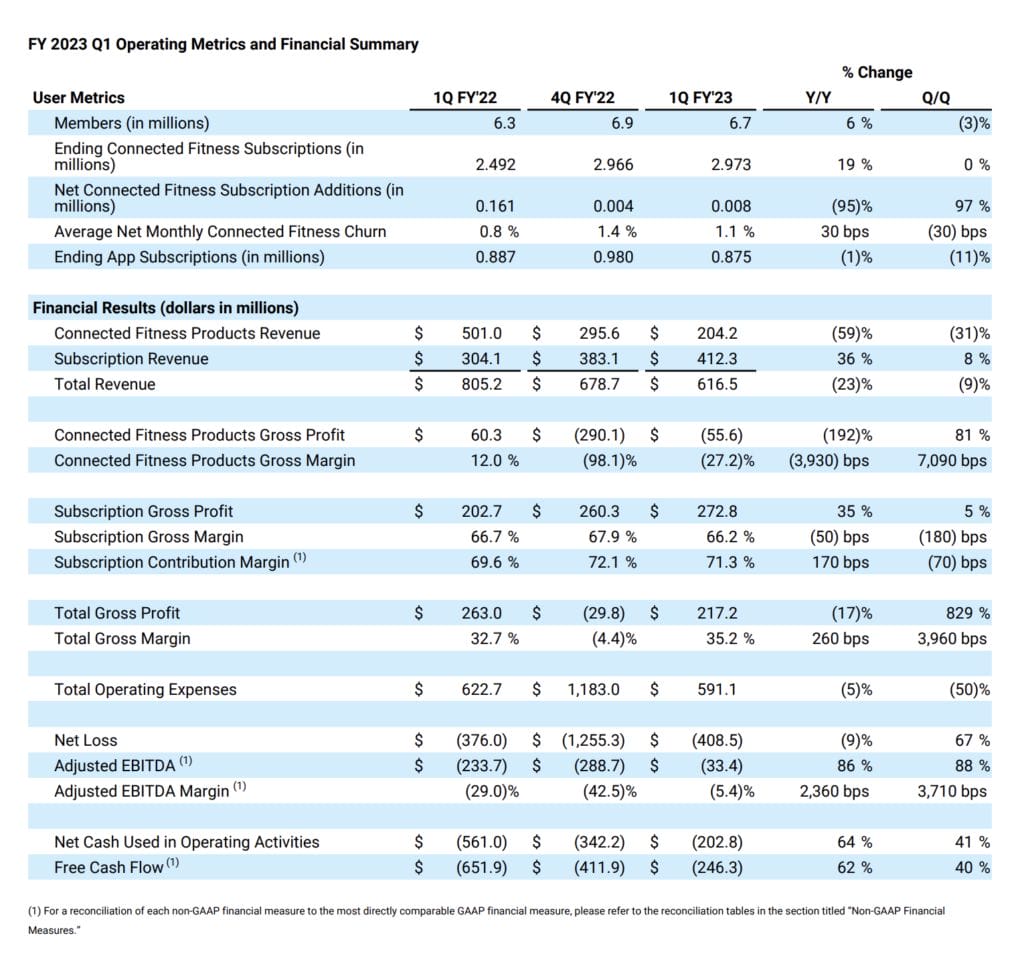 CEO Barry McCarthy remains optimistic, and noted the progress the company has made since he joined – noting he originally said it would take at least a year
For the last nine months my goal has been to turn around Peloton and position it for sustained growth and scale. I thought it would take a year. We are beating that timeline.
You can see the full quarterly results here.
---
Want to be sure to never miss any Peloton news? Sign up for our newsletter and get all the latest Peloton updates & Peloton rumors sent directly to your inbox.