Peloton is testing a post-class pop-up advertisement, on the Bike tablet, which allows members to shop the instructor's look. The pop-up has appeared during the cool down portion of a select few classes on the Peloton Bike/Bike+ from recent days.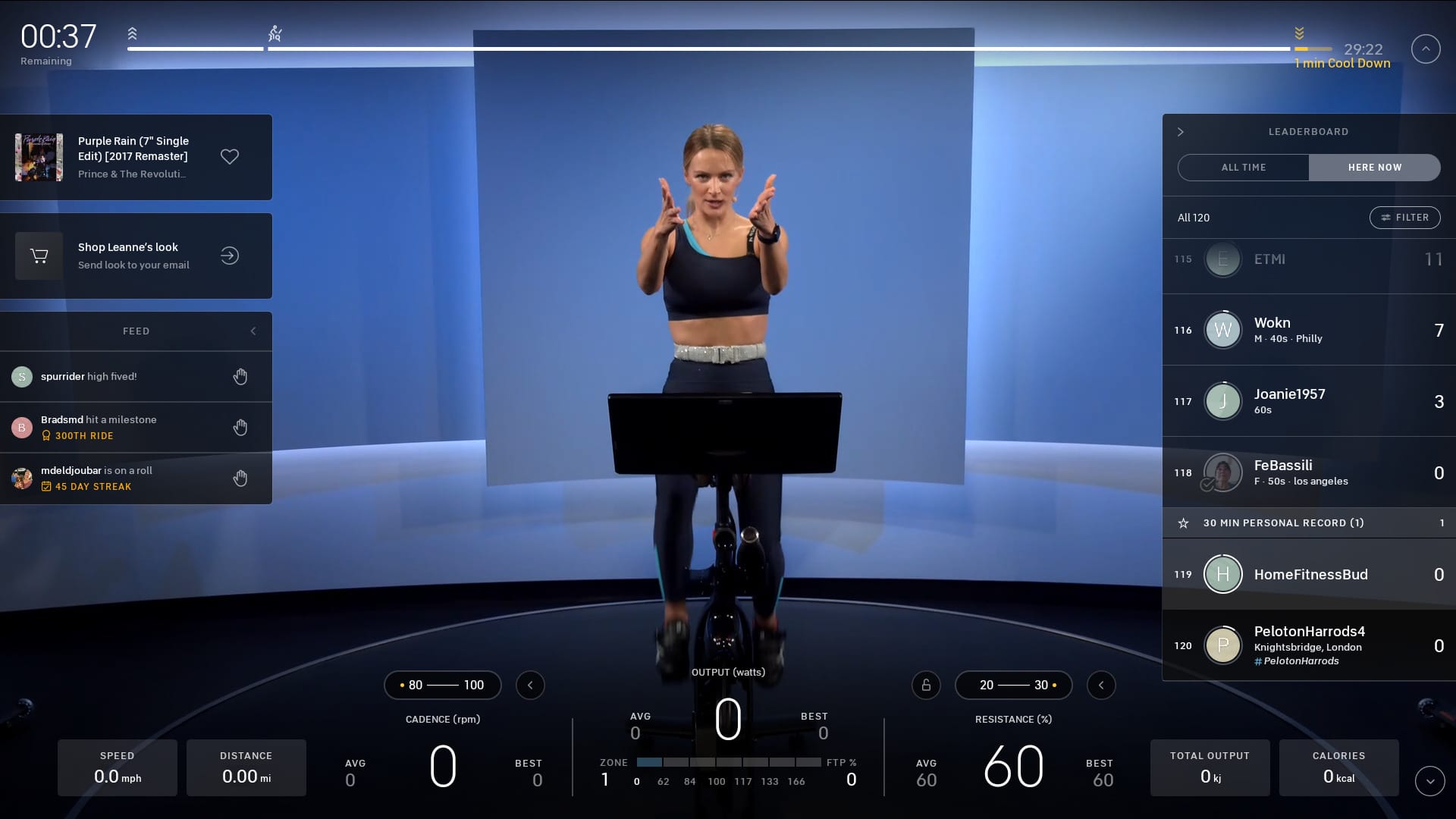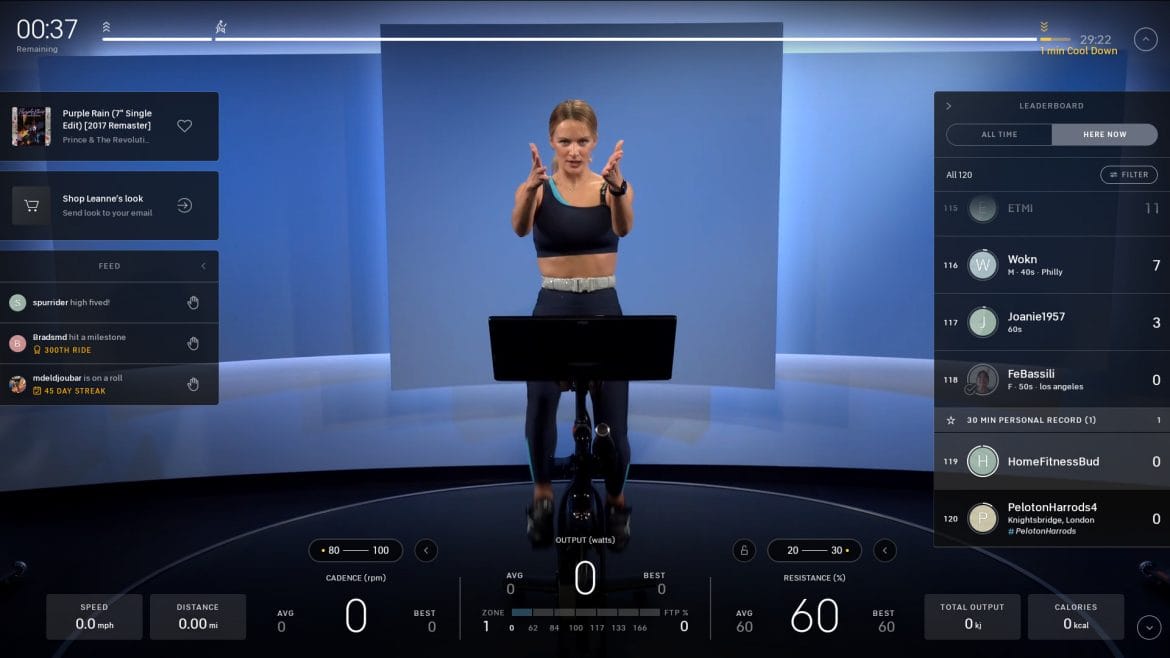 On classes where the feature is being tested, an alert will appear on the left-hand side of the screen between the music bar and the feed bar once the cooldown begins. The alert reads "Shop Leanne's Look," with a message to click the button to send the look to your email.
You can see how it looks in the closeup below.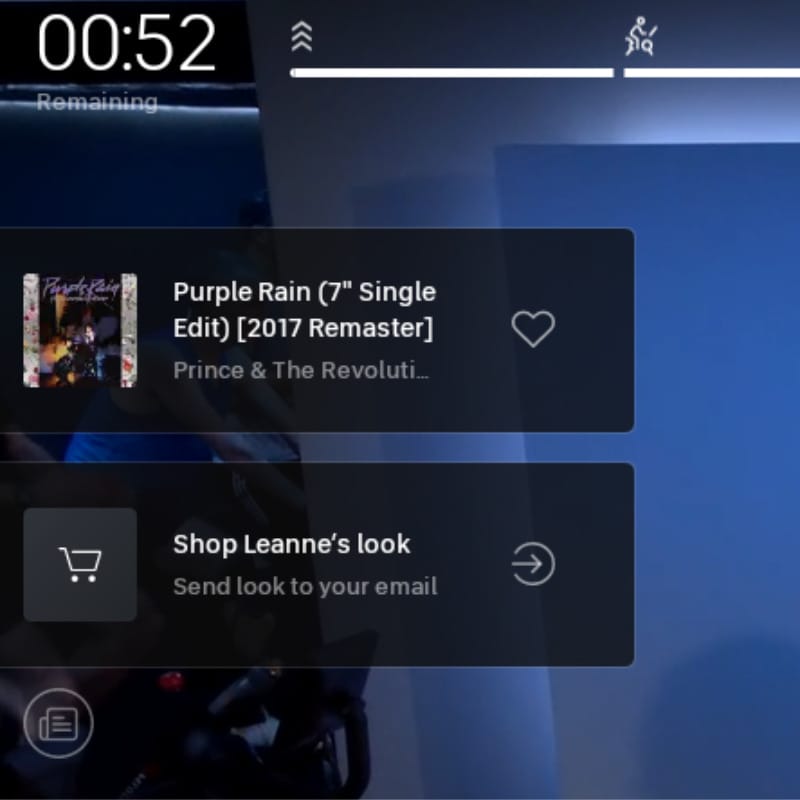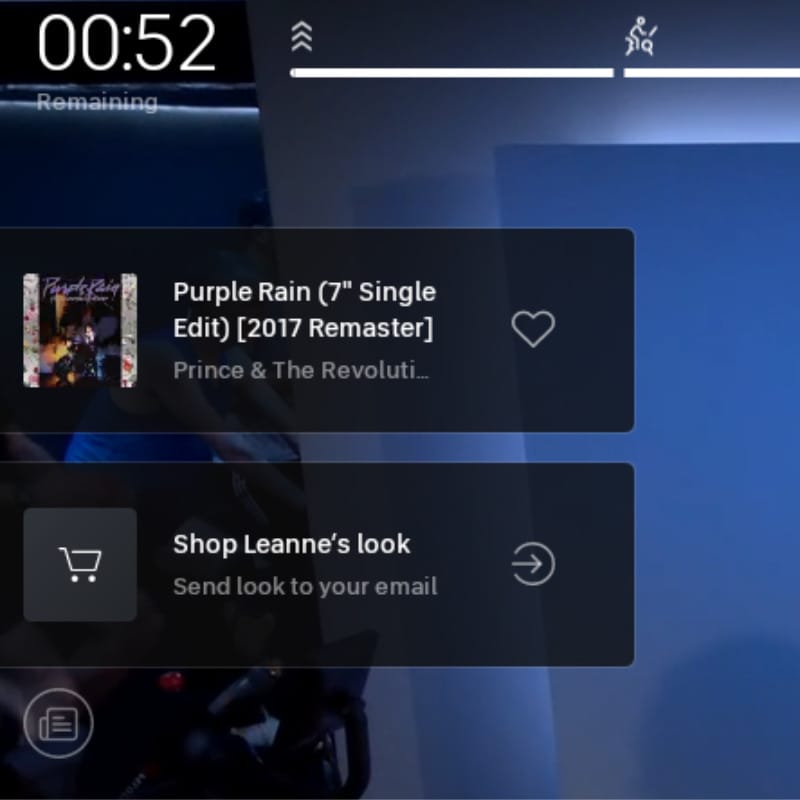 Once you click the button, the alert instructs you to check your email for the message, and the alert goes away.
The email arrives immediately, the subject line reading: "Instructor-approved pieces you love." There email provides links to both pieces Leanne is wearing in the class, the Push Your Boundaries Double Layer One Shoulder Bra and the Push Your Boundaries High-Rise Rib Insert Pocket Legging.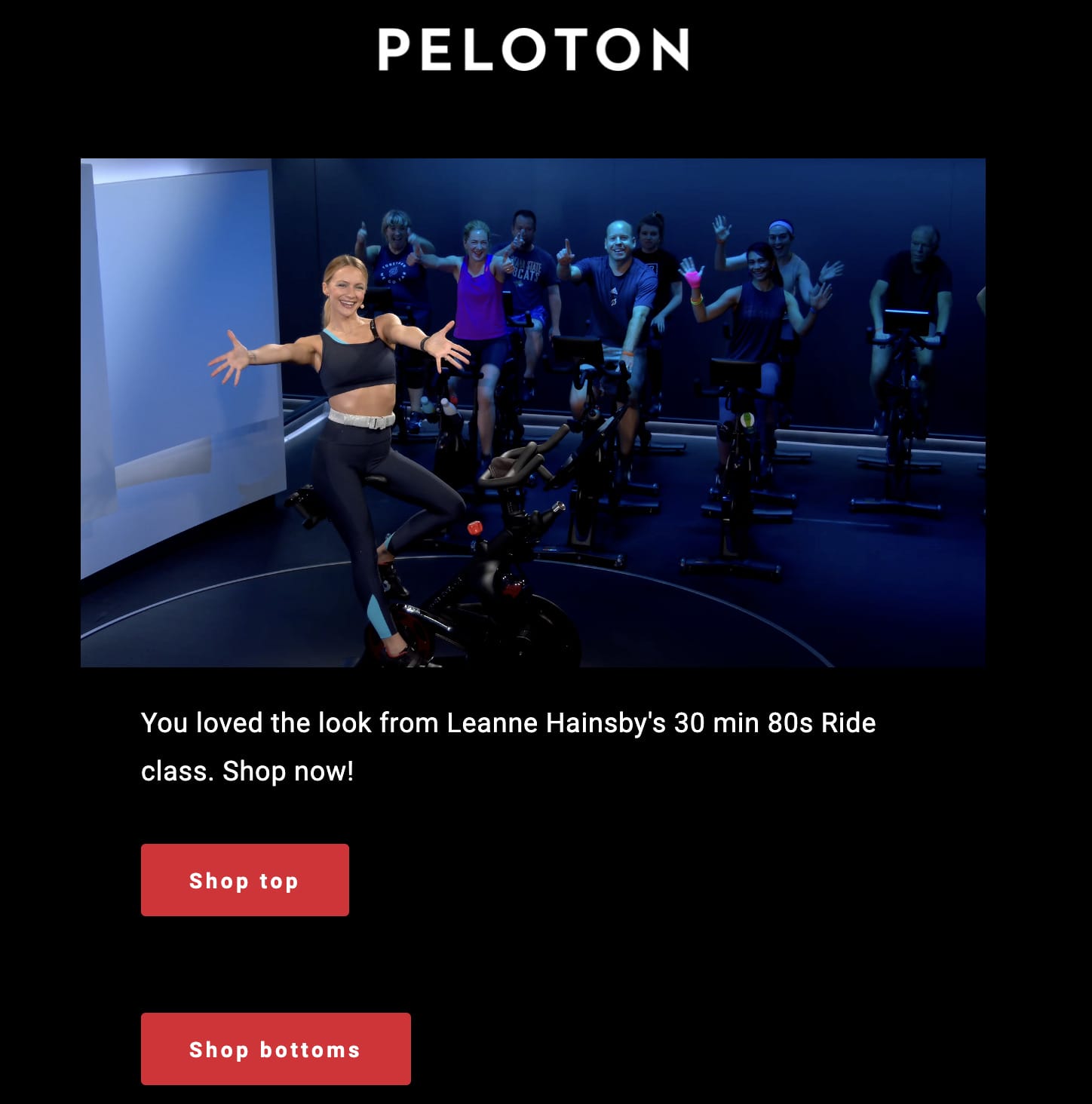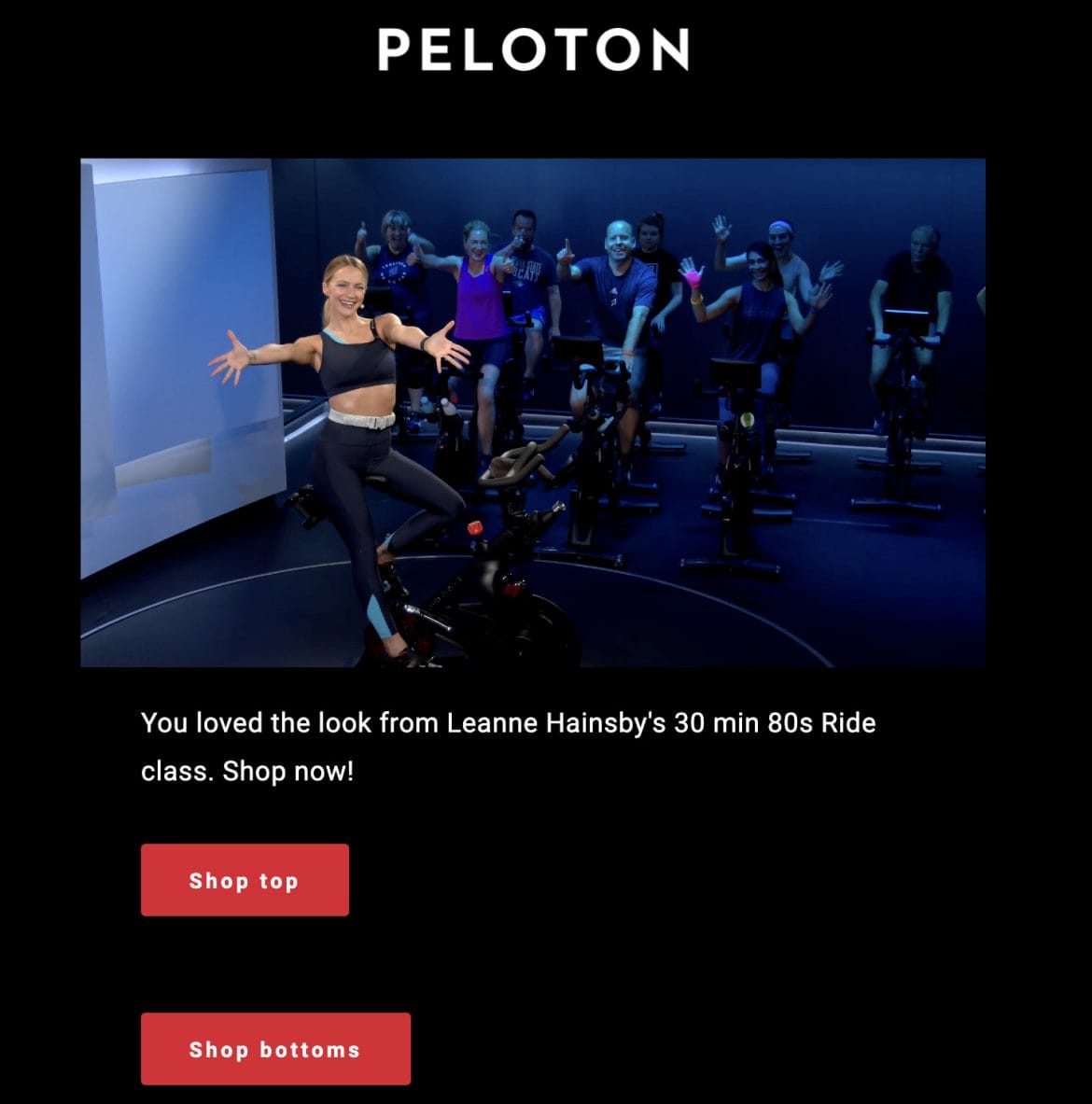 So far we've received reports that the pop-up is appearing in the below classes: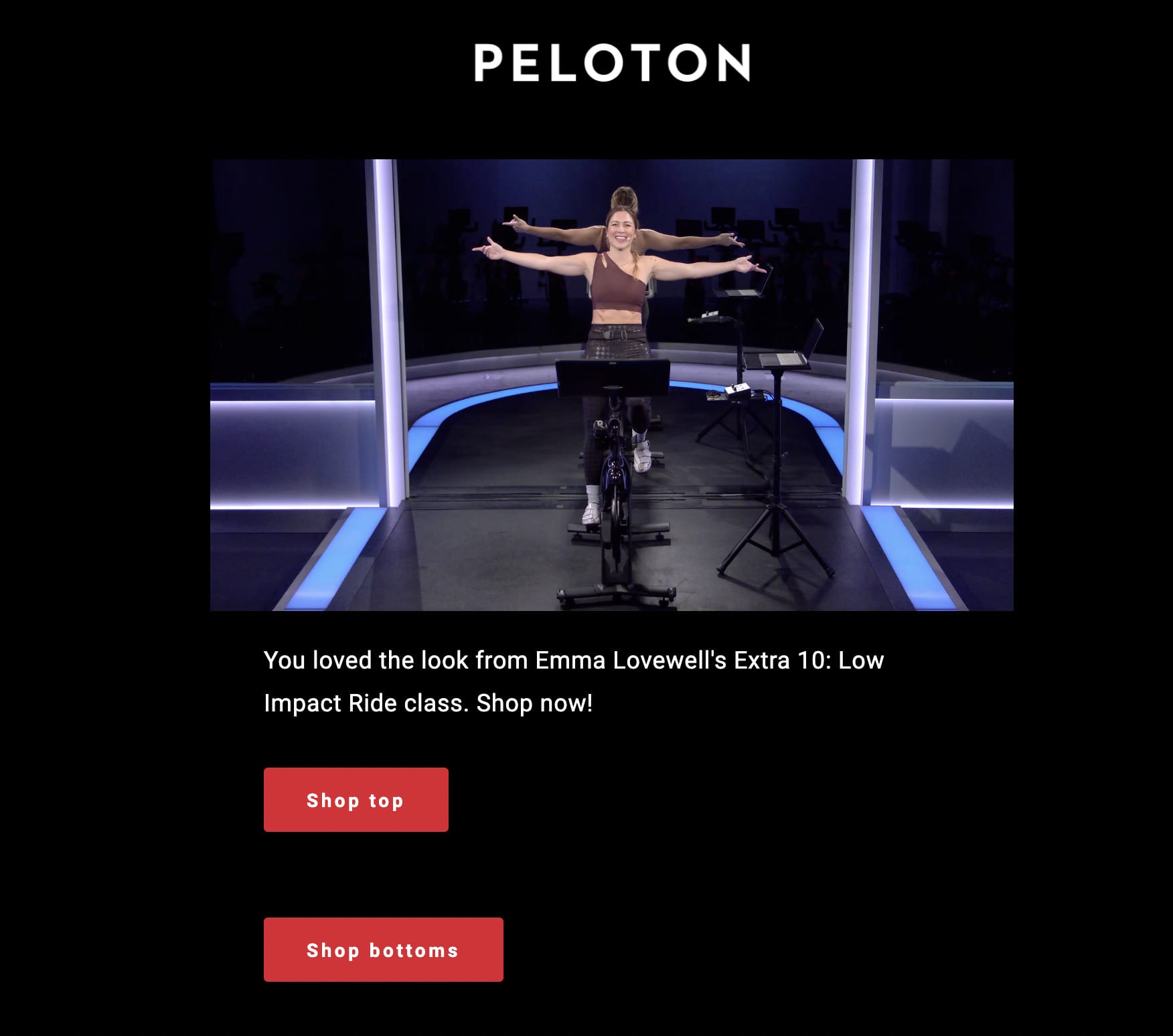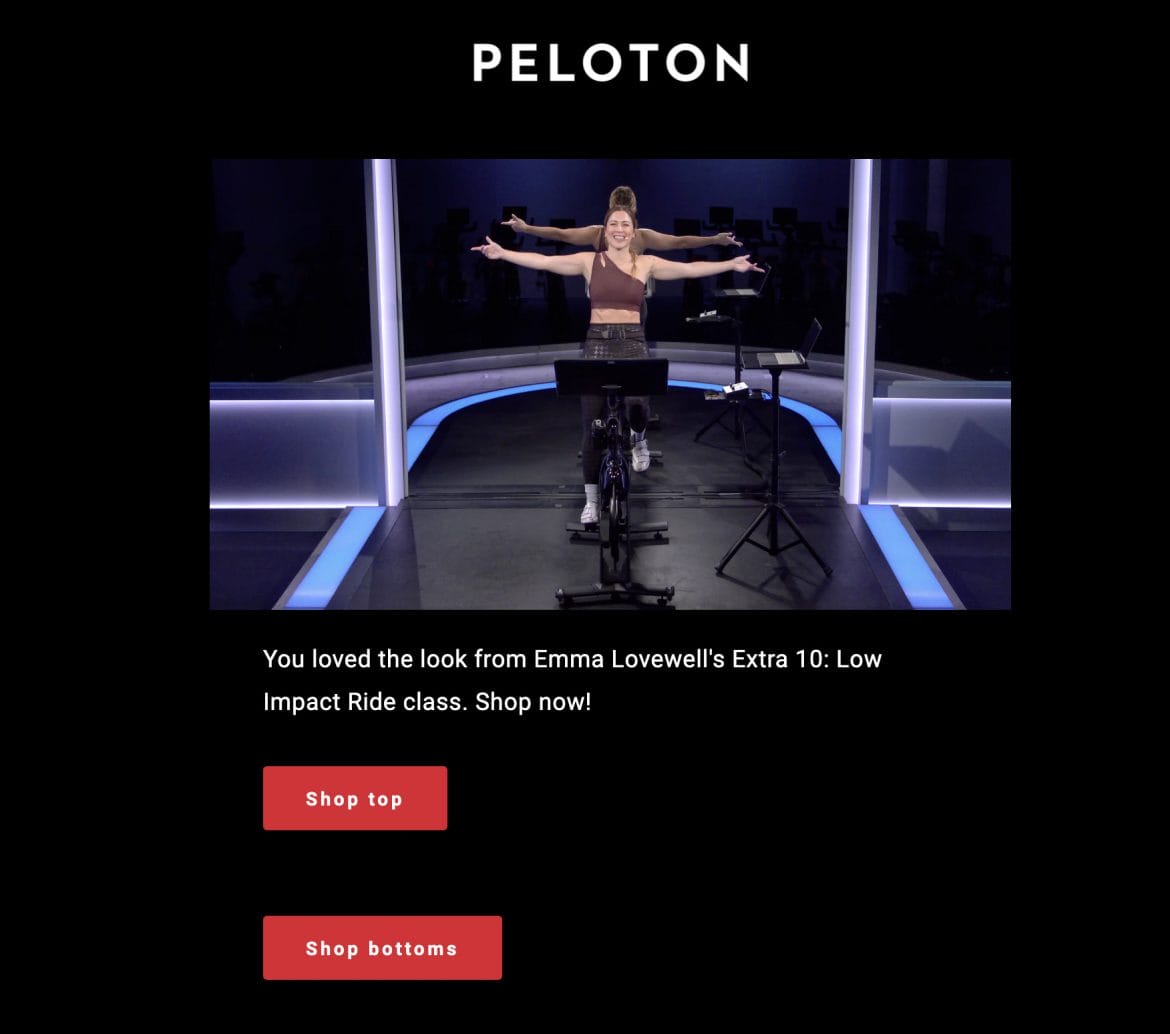 In each of these classes the instructor is wearing entirely Peloton Apparel. Instructors are reportedly required to wear at least one Peloton item during their classes, unless it's a special class like a featured artist series.
A new Peloton patent from this past summer hinted these kind of features could be on their way, as it specifically mentioned pop-up notifications on the leaderboard.
The feature is currently only showing up on the Peloton Bike; not the iOS or Android apps, or the web browser. Peloton appears to be testing the feature out in select classes, but it could begin showing up more frequently as they roll it out.
What do you think of this new feature? Are you likely to use it?
---
Want to be sure to never miss any Peloton news? Sign up for our newsletter and get all the latest Peloton updates & Peloton rumors sent directly to your inbox.