Update – Season 2 has officially been released, and includes a short cameo from Usher at the end one class.
Remember when numerous coaches were off the schedule in August to work on a special project? Well, it appears we finally have our answer as to what that project is: Peloton announced this morning that Season 2 of Dance Cardio is coming!
The second installment of Dance Cardio will drop on Thursday, October 7, and will be taught by Hannah Marie Corbin, Callie Gullickson, Jess King, Ally Love, Emma Lovewell, and Cody Rigsby. The teaser is set to music by Usher, which could give some clues about the "surprise" mentioned in the video.
As a part of Peloton Homecoming in May 2021, Usher & Ally Love shared that they would be working together to create some new Usher Peloton Dance Cardio classes in the coming months. This announcement followed the Usher featured artist series that aired in April, with cycling, strength, running, yoga, and bike bootcamp classes.
Usher also left a comment on Peloton's announcement post today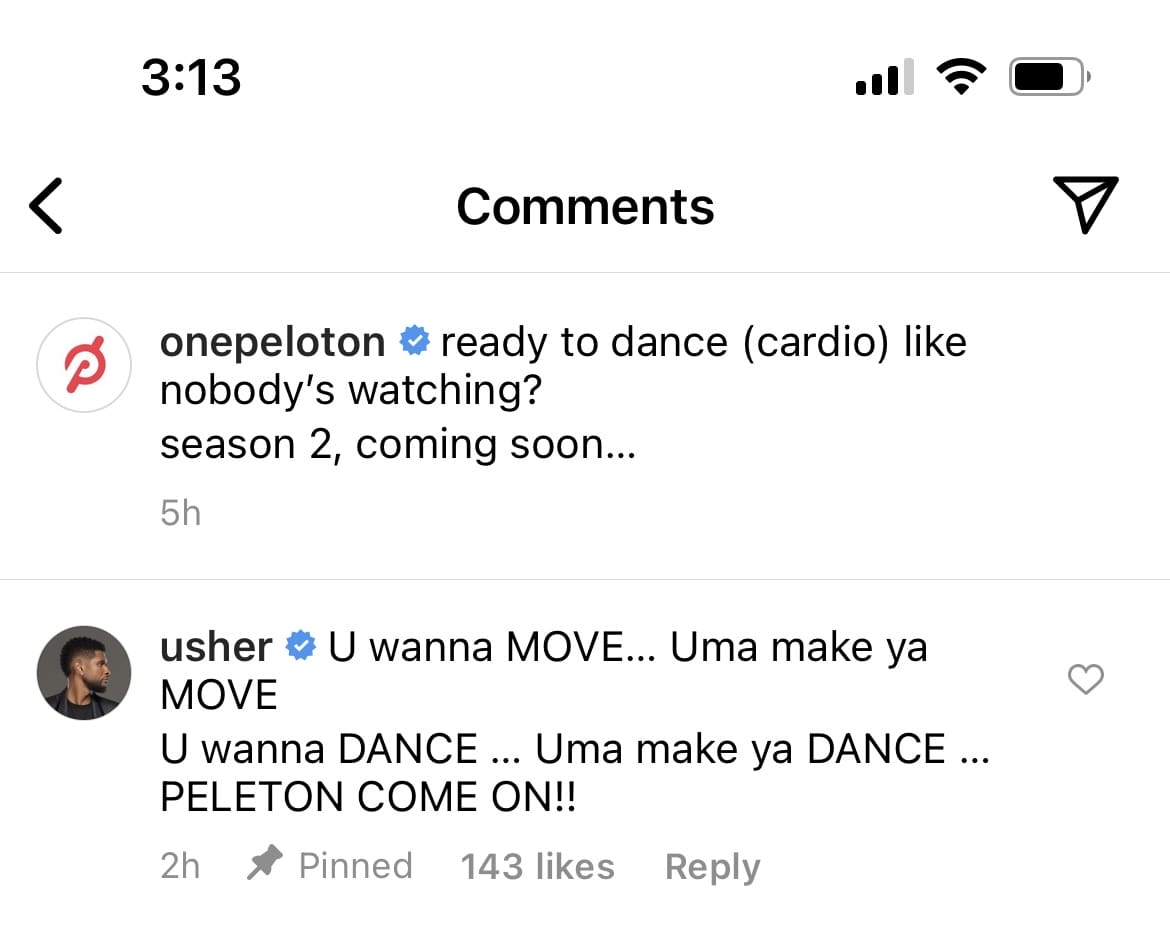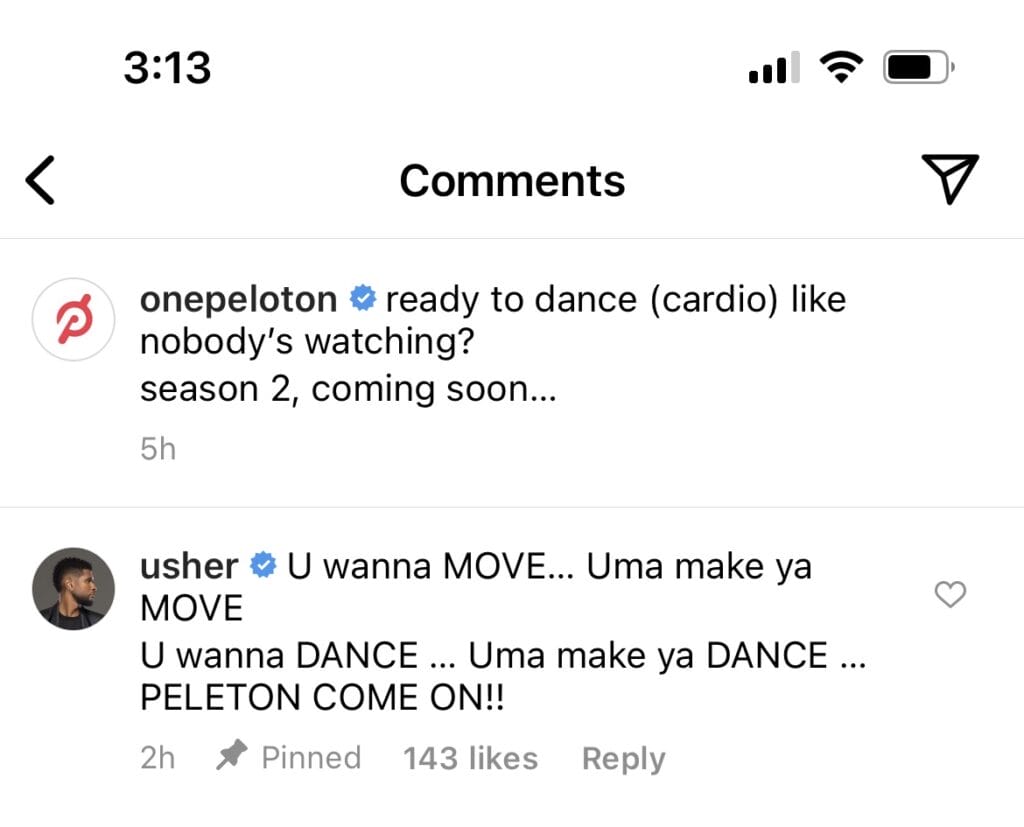 Peloton has not released new Dance Cardio content since March of 2020, when they made a surprise announcement and dropped 10 new classes on demand. It is most likely due to safety & health precautions during the pandemic – all classes involved multiple instructors – that Peloton is releasing Season 2 almost exactly 19 months later.
All of the instructors featured in the Season 2 teaser video have taught Peloton Dance Cardio previously except for Callie Gullickson, who joined Peloton in June of 2021 as one of the first ever strength-focused instructors. Her instructor page references her dance background and ballet training.
Of note is that Rebecca Kennedy is absent from the Season 2 Dance Cardio teaser, even though she was an instructor in Season 1. She spent part of the summer recovering from an injury and didn't return to the schedule until August, which could explain her absence.
You can view Season 1 of Dance Cardio by going to the "Cardio" category and filtering by "Dance Cardio". Stay tuned for a new round of classes to drop on October 7!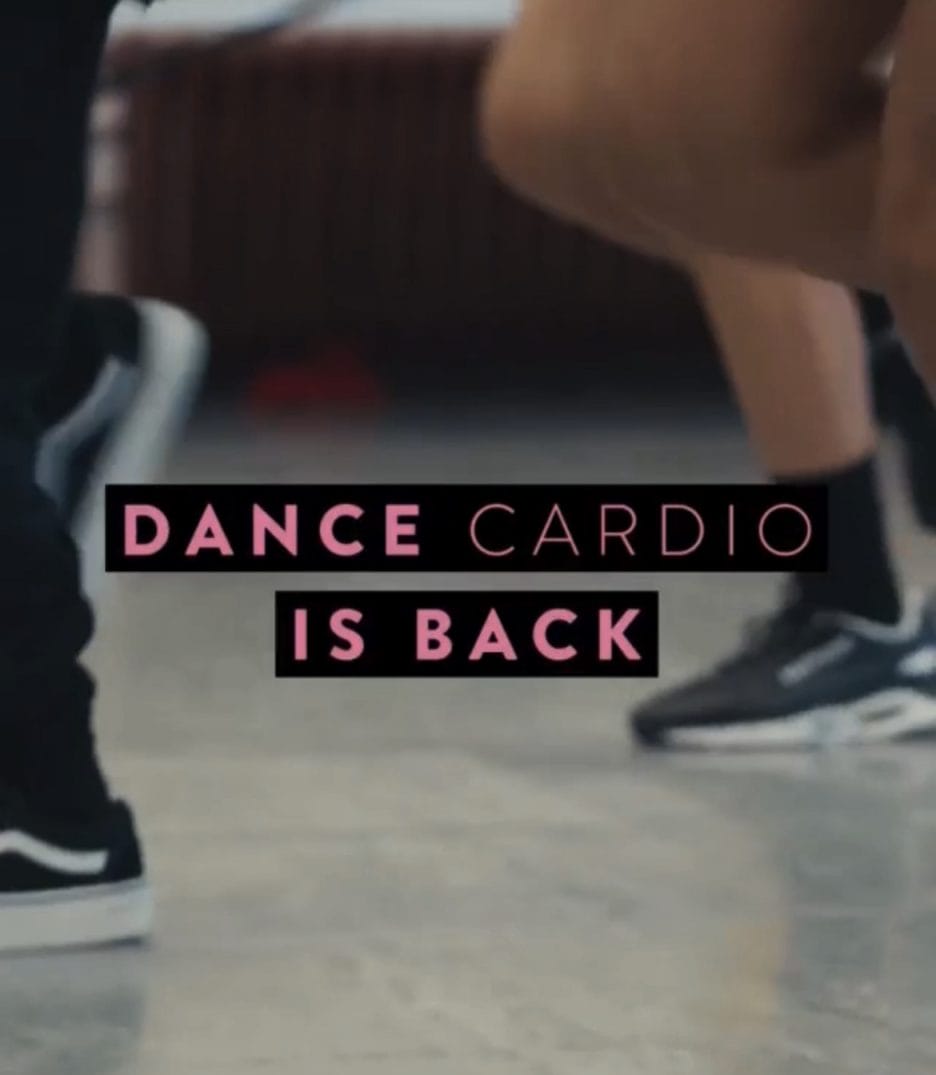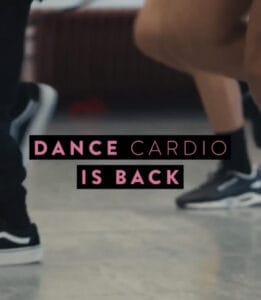 ---
Want to be sure to never miss any Peloton news? Sign up for our newsletter and get all the latest Peloton updates & Peloton rumors sent directly to your inbox.