Season 2 of Peloton Dance Cardio has officially launched and features an Usher Dance Cardio class!
Seven new classes dropped on demand at 10 a.m. ET and feature classes taught by Hannah Marie Corbin, Callie Gullickson, Jess King, Ally Love, Emma Lovewell, and Cody Rigsby. All of the new classes are 20 minutes each, along with two warm up and stretch classes. The Usher Dance Cardio class is taught by Ally Love and Emma Lovewell even contains a cameo by Usher himself.
Peloton also released a behind the scenes video on YouTube, which gives members an inside look into the process of creating season 2. Viewers get a sneak peek of everything from choreography, to rehearsal, to hair and makeup, to the final filming in the studio. The video features interviews with instructors and choreographer Miles Keeney.
There is even a special badge for Season 2 of Dance Cardio. As always, you can find the list of Peloton badges and how to earn them here.
Earlier this week Peloton announced Season 2 of Dance Cardio and mentioned a "surprise" in the teaser video. We predicted that the surprise element was a collaboration with Usher based on his interview with Ally Love during Peloton Homecoming, during which they discussed working together to create new Dance Cardio content in the coming months. The teaser video was also set to music by Usher and he even left a comment on Peloton's announcement post. Peloton also collaborated with Usher on a featured artist series earlier this year with cycling, strength, running, yoga, and bike bootcamp classes.
Numerous instructors were off the live schedule in August to work on Season 2 of Dance Cardio, which at the time they only referred to as a "special project." The behind the scenes video reveals they underwent two weeks of rehearsal and one week of filming for Season 2.
These are the first Dance Cardio classes released since March 2020. You can view Season 2 of Dance Cardio by going to the "Cardio" category and filtering by "Dance Cardio".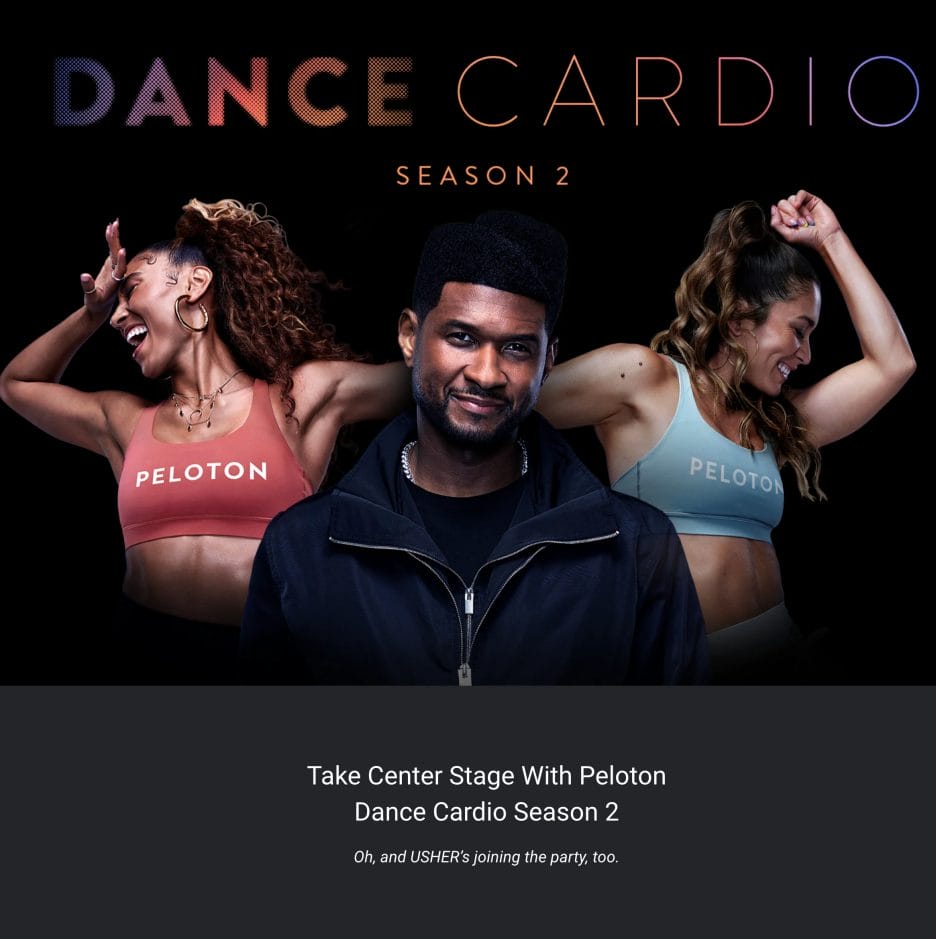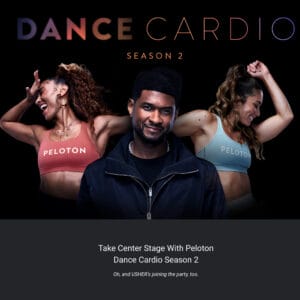 ---
Want to be sure to never miss any Peloton news? Sign up for our newsletter and get all the latest Peloton updates & Peloton rumors sent directly to your inbox.