Update – This project has now been confirmed to be Season 2 of Dance Cardio, as we originally reported.
Over the past few days, several Peloton instructors have shared that they will be not be teaching live classes for the next 10+ days due to some special behind the scenes or "big" projects they are working on.
This includes the following instructors:
Callie Gullickson
Jess King
Ally Love
Emma Lovewell
Cody Rigsby
Alex Toussaint & Christine D'Ercole are also both off the schedule, but it appears their time off is for vacations, and is unrelated to the special projects.
The main reason for this post is that we've already gotten several questions asking if everything is OK, and why the instructors aren't on the schedule coming up. However, since we have this post, allow us to speculate:
What could the special project be these Peloton instructors are working on?
The most likely scenario seems like it might be Peloton working on their Usher Dance Cardio classes, which Ally Love & Usher announced during their Homecoming panel.
Dance Cardio was first introduced by Peloton in March 2020 – with classes led by Ally Love, Cody Rigsby, Emma Lovewell, Hannah Marie Corbin, Jess King, and Rebecca Kennedy. Since the initial drop of classes, there have been no new classes added – though this has likely been to health & safety requirements over the last year not wanting to have the instructors filmed so close to each other. Then, during Peloton Homecoming 2021, Usher & Ally Love shared that they would be working together to create some new Usher Peloton Dance Cardio classes in the coming months.
You'll notice that Jess, Ally, Emma, and Cody are all instructors working on this special project – all coaches who taught the initial dance cardio classes. The one new addition would be Callie Gullickson – who has a background in dance/ballet.
The Usher dance cardio classes would likely require some time for group choreography, rehearsal, and more. There also might be travel to wherever Usher is – which could result in the need for extended time off the schedule at the same time in order to make these classes happen.
There are a few other possibilities of what these instructors could be working on.
One is that they are working on recording content & classes for rumored new & upcoming hardware devices. One such device could be the Peloton rower – which popped up in a job listing recently. Or it could be for the potential Peloton strength hardware device – which we saw a possible design picture of in a recent survey of the Peloton Platform. While this is possible, it's not clear why they would need so many instructors off at the same time for doing this, or for such a long period.
Another possibility of why the coaches are not teaching classes right now is that they are working on recording new boxing content, which has been rumored to be in the works for months now. However, it's widely expected that coaches like Rad Lopez, Bradley Rose, Selena Samuela, Kendall Toole and others are likely to help teach boxing classes, and they don't appear to be working on this current special project. And like if the coaches were recording content for rowing or strength classes – it doesn't seem like they'd need that many coaches off at the same exact time in order to record this content.
Finally, with the introduction of Peloton's new guided scenic classes – it's possible these instructors are all out & about recording new scenic classes for members. If that were the case, it's again not clear why Peloton would schedule this all to happen at the same time – but stranger things have happened. Note that if you haven't tried the guided scenic rides or guided scenic runs yet, you can find a list of the runs here, or the rides here.
Of course, these coaches could be working on completely unrelated projects, or this is something so new rumors haven't even popped up about it yet.
Whatever the special project ends up being, you can be sure we'll share details when it is announced, or we have extra info on it. Just know that it might be months before whatever they are working on sees the light of day.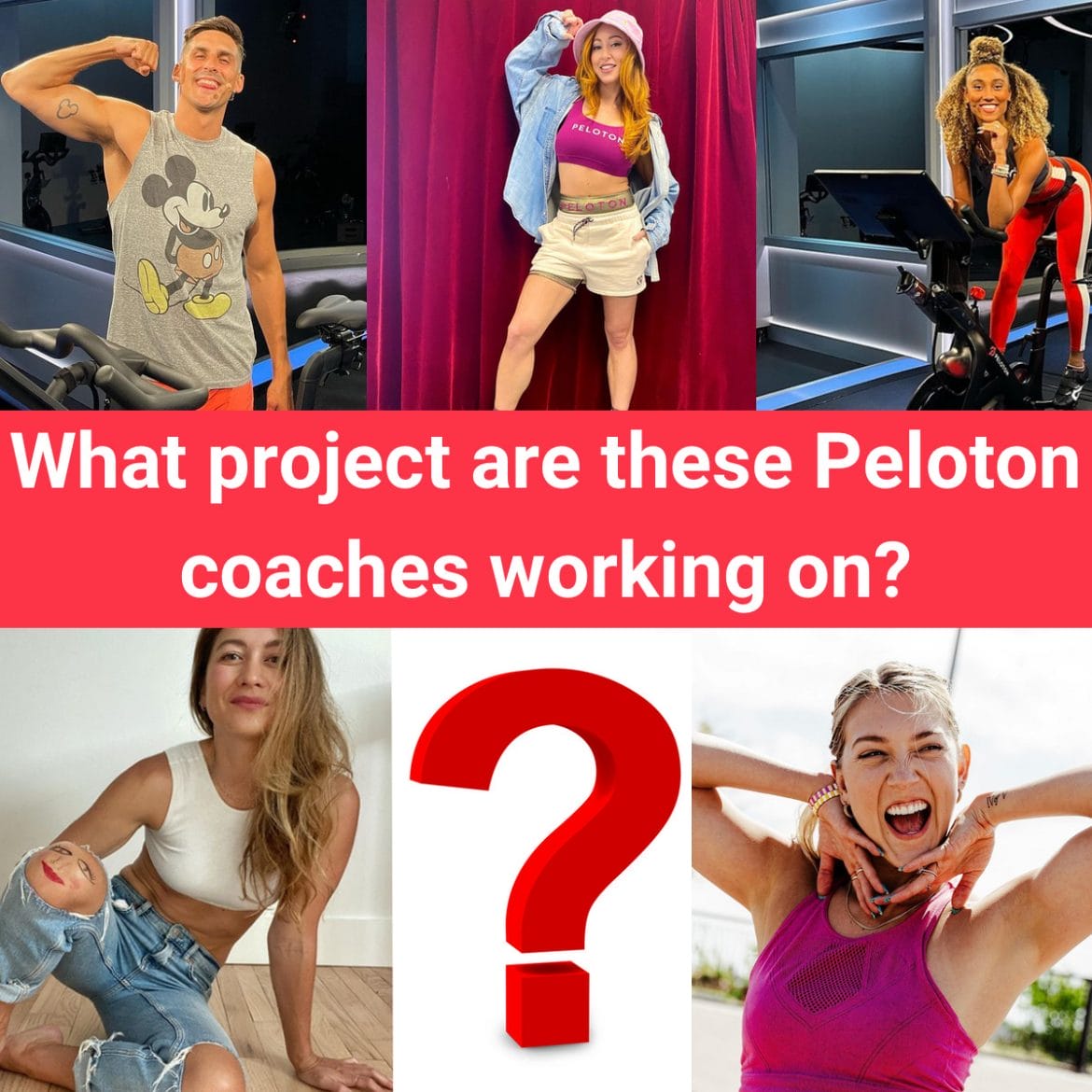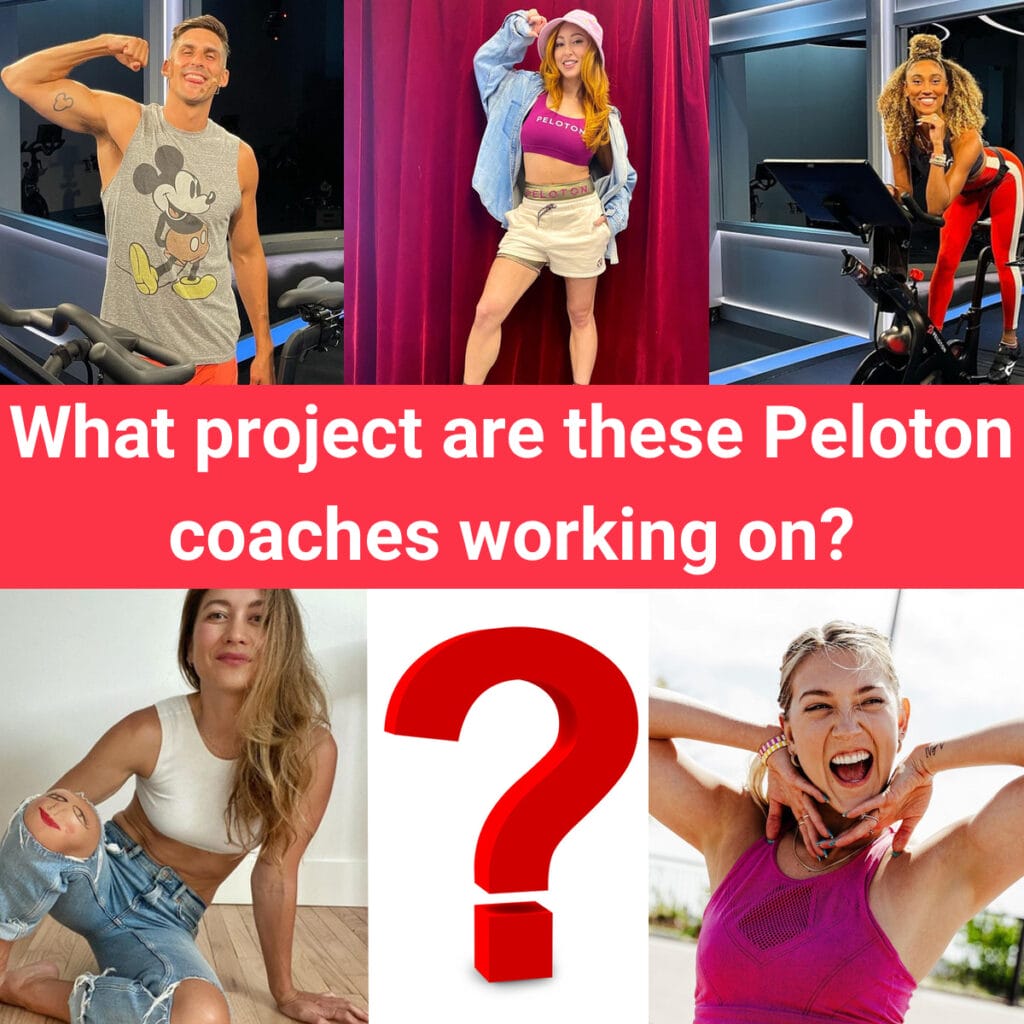 ---
Want to be sure to never miss any Peloton news? Sign up for our newsletter and get all the latest Peloton updates & Peloton rumors sent directly to your inbox.