Last month members received a notice on their devices that Peloton had updated their Terms of Service. The updated terms contain an important change to how many profiles an account owner can have.
The Peloton All-Access Membership previously allowed for unlimited accounts, but the new terms limit an account holder to only 20 profiles per account. The updated terms state:
An All-Access Membership provides you and members of your household at one residential address (up to 20 user profiles) with full access to Peloton's available classes, content, and features on one Peloton Product from each Peloton Product category".
Prior to this change, Peloton had advertised the All-Access membership as allowing "Unlimited Accounts".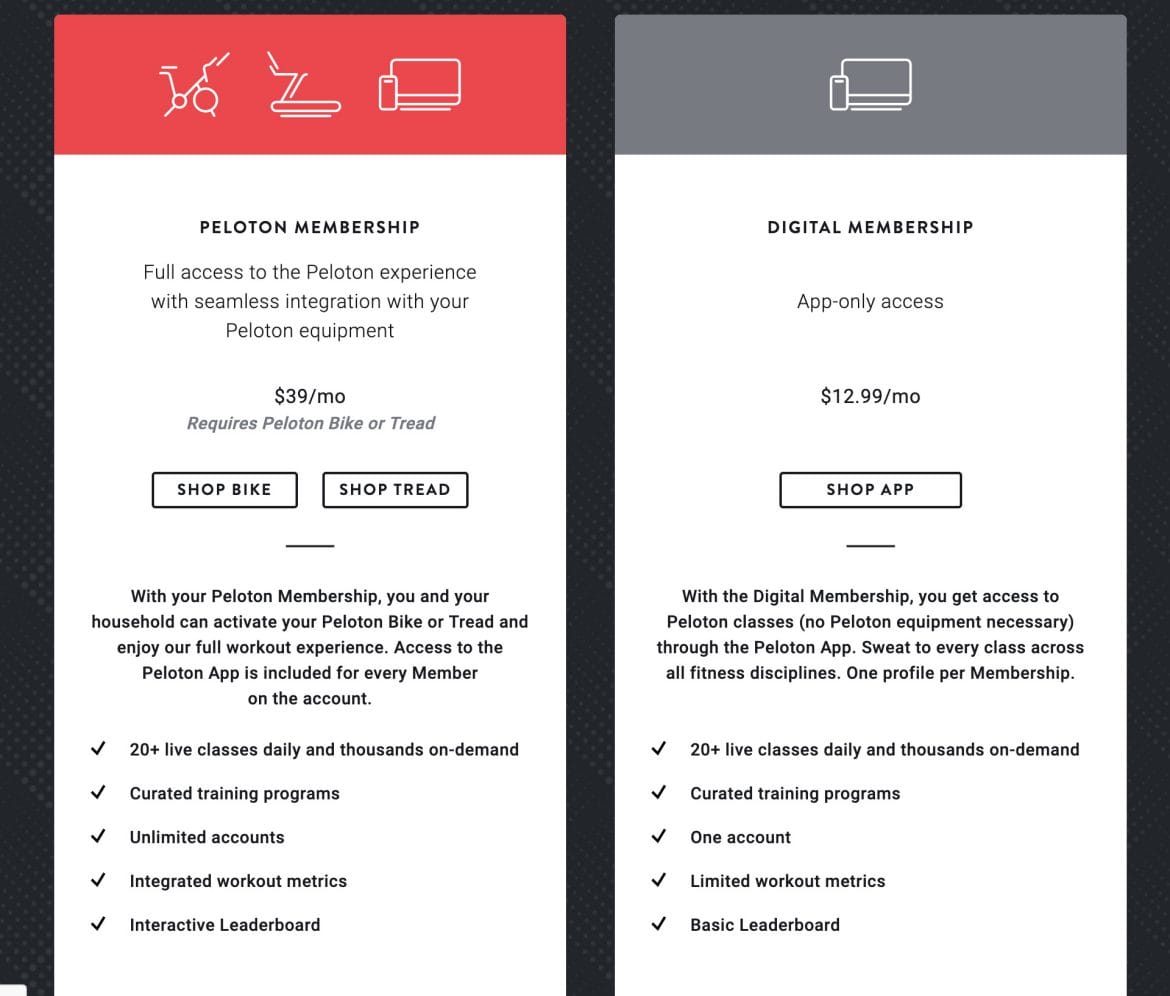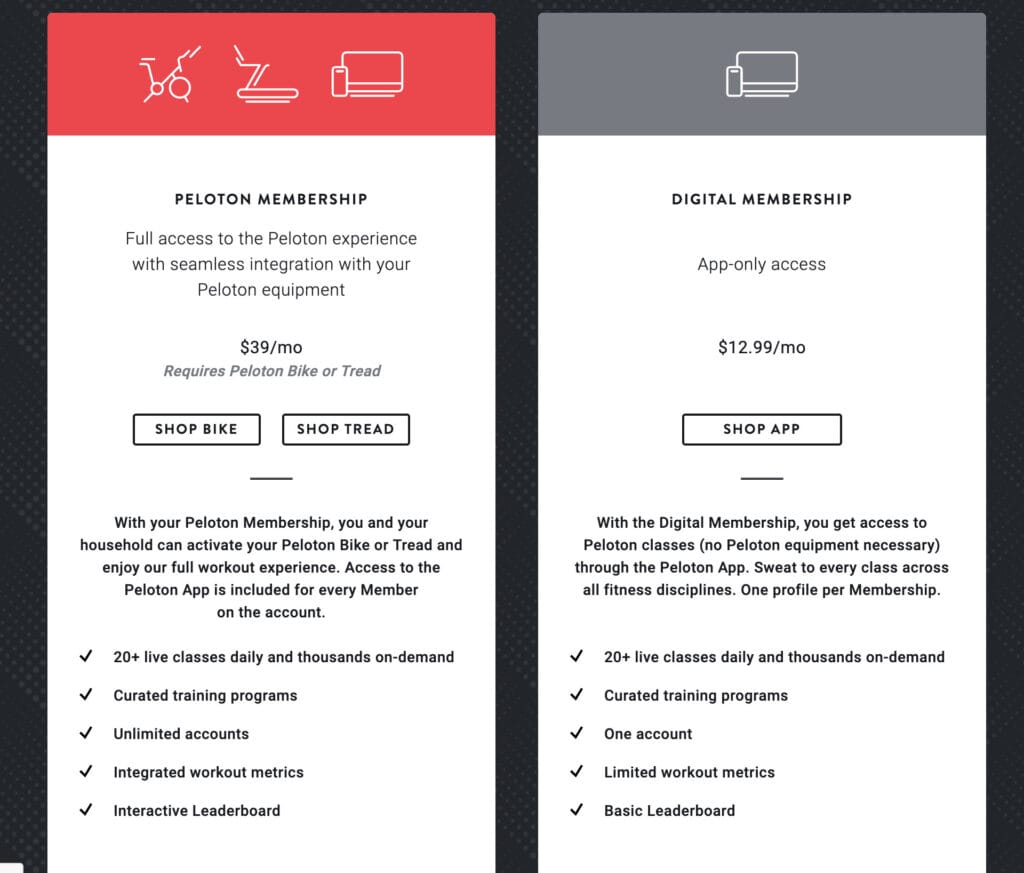 DCRainmaker points out that this update should not be an issue for home Peloton users – most people won't need more than 20 accounts. However, it will affect hotels, gyms, and other businesses, who will now likely need to purchase a commercial membership.
This change falls in line with our previous reports that Peloton is making a more concentrated effort to push their commercial offerings. In April of 2021 Peloton acquired Precor for $420 million, establishing a U.S. manufacturing capacity and indicating a desire to accelerate their growth in the commercial market. Precor is a manufacturer of fitness equipment – such as treadmills and ellipticals – often found in commercial locations.
Peloton also launched a corporate wellness program earlier this year, which allows companies to promote and provide access to Peloton for their employees. Companies such as Nasdaq, Accenture, and Samsung are already participating.
Overall these moves signal a more intentional push from Peloton to grow their commercial presence, particularly as people return to work, school, and gyms in light of the Covid-19 pandemic.
The other update to the Terms of Service was a rebranding from "Peloton Digital" to the "Peloton App" membership, which is the $12.99 per month membership that grants you access to most Peloton content without the equipment.
---
Want to be sure to never miss any Peloton news? Sign up for our newsletter and get all the latest Peloton updates & Peloton rumors sent directly to your inbox.