Peloton has released lots of new classes in a number of formats over the last 24 hours: prenatal, foam rolling, mobility, and Peloton Gym.
First, there are numerous new prenatal classes from Robin Arzón (who also recently welcomed her second child!). There are two rides and one strength class, as outlined below:


Though Robin is currently on maternity leave and is not expected to return to the live schedule until the fall, she will be releasing fresh content throughout her absence.
Peloton has slowly been building out their prenatal & postnatal content over the years. You can find an exhaustive list of Peloton prenatal classes and Peloton postnatal classes via our site.
Second, Peloton has also released new foam rolling classes, which feature a first-time foam rolling instructor in Rebecca Kennedy. There are three new classes available that focus on different areas of the body:


Almost all of Peloton's foam rolling content is instructed by Hannah Corbin. Jess King filmed a foam rolling class in 2017 but it was removed years ago, and Matt Wilpers had classes from 2017 and 2019 that have since been purged. Rebecca is the first instructor in addition to Hannah to release foam rolling content in more than four years.
Foam rolling is housed within the stretching modality, and there is a specific filter available so you can easily search the available classes. In addition, we also have a comprehensive list of Peloton foam rolling classes available on our site.
Next, Peloton released new mobility classes. Mobility content also lives within the stretching library, and is a relatively new addition to the Peloton platform. There are three new classes available:

Peloton first launched their mobility content in November 2022, and there is also a dedicated collection containing all available classes. Earlier this year Peloton added a filter to the stretching menu to make classes easier to find.
Lastly, four new Peloton Gym workouts have been released. As a refresher, Peloton Gym launched in May 2023 and can only be accessed via the app. Peloton Gym provides a self-guided workout – meaning that you won't actually see (or hear) the instructor. However, these workouts are programmed by the instructor, and each one contains a text introduction to prepare you for the work ahead.
There are four new levels available, including with two instructors – Assal Arian and Olivia Amato – who did not previously have a Peloton Gym workout in the library:
30 min. Full Body Strength – Assal Arian (Intermediate)
45 min. Arms & Shoulders Strength – Jermaine Johnson (Intermediate)
10 min. Core Strength – Olivia Amato (Beginner)
60 min. Glutes & Legs Strength – Adrian Williams (Intermediate)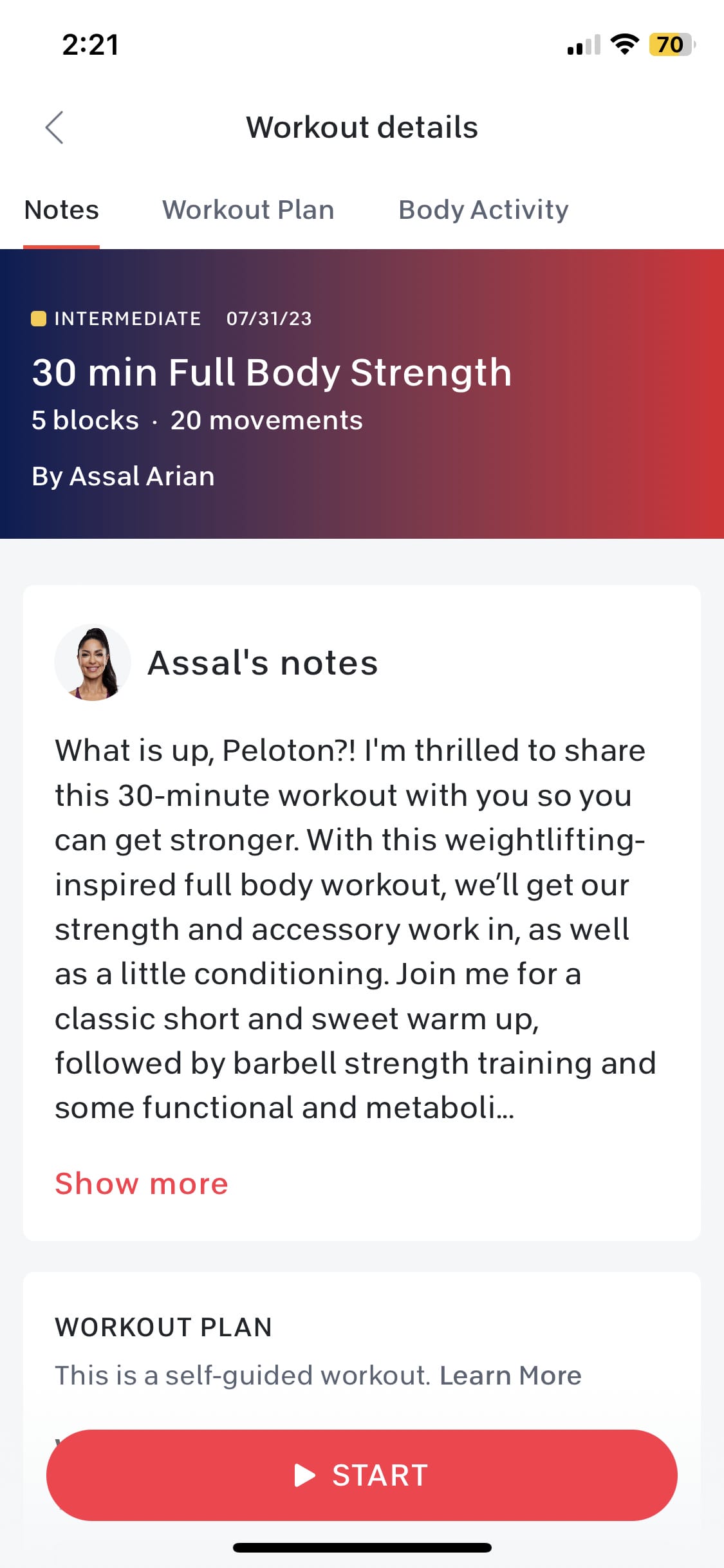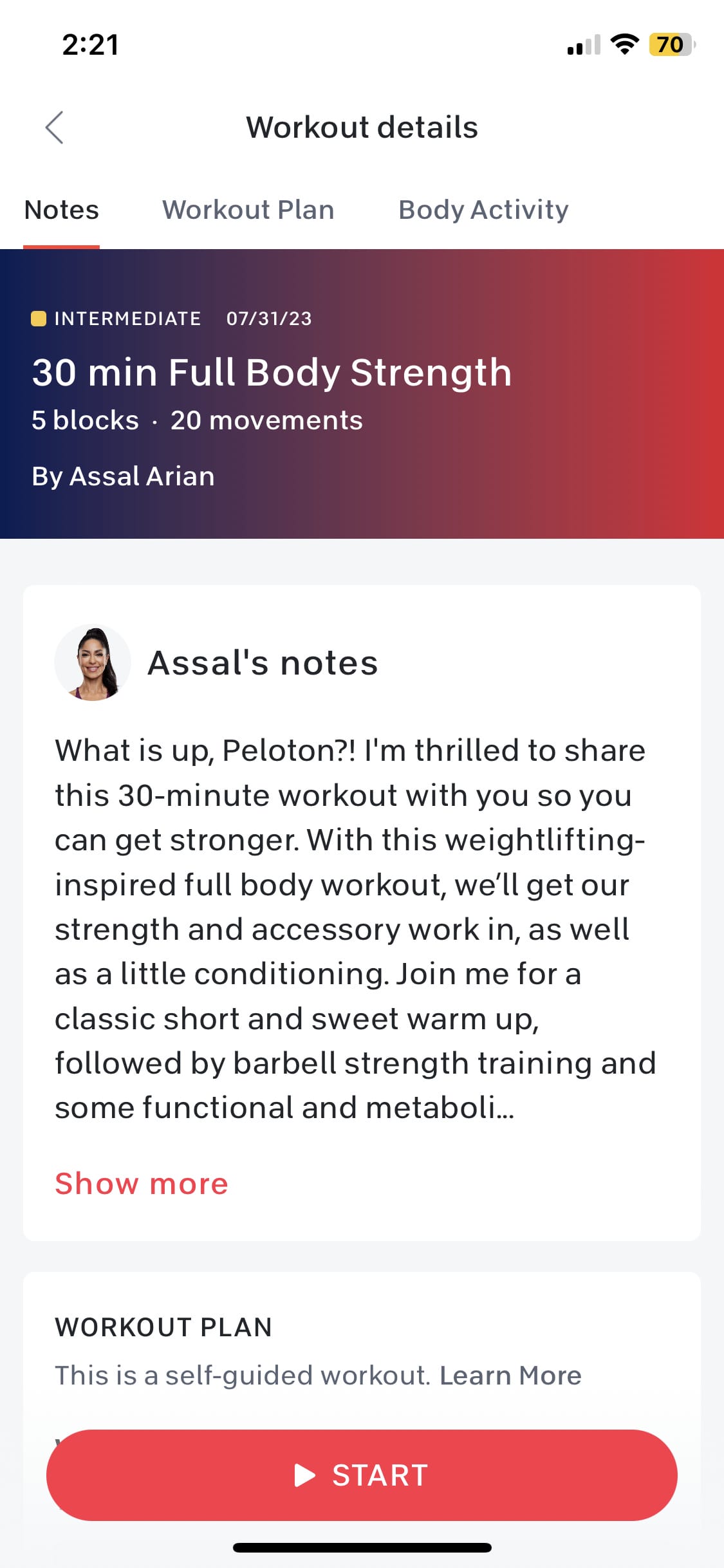 If you want to learn more about what Peloton Gym is and how it works, be sure to check out our complete overview and guide.
Lots of new content available for members this week – what will you be adding to your stack first?
---
Want to be sure to never miss any Peloton news? Sign up for our newsletter and get all the latest Peloton updates & Peloton rumors sent directly to your inbox.