Peloton has another brand new collection & class type that has dropped today. After teasing the release earlier this week, Peloton has launched their new Mobility Collection – which is a series of mobility classes to increase joint & muscle range of motion.
The new Peloton Mobility Collection currently has 13 classes. There are a variety of different focuses within the classes – some are full body or upper body, but other classes have a more narrow focus on spinal mobility, wrist mobility, hip mobility, ankles & feet, and more.
The collection is described on the Peloton website as:
This specialized series is designed to help you increase your joint and muscle range of motion, as well as improve posture and overall body awareness—perfect if you're traveling.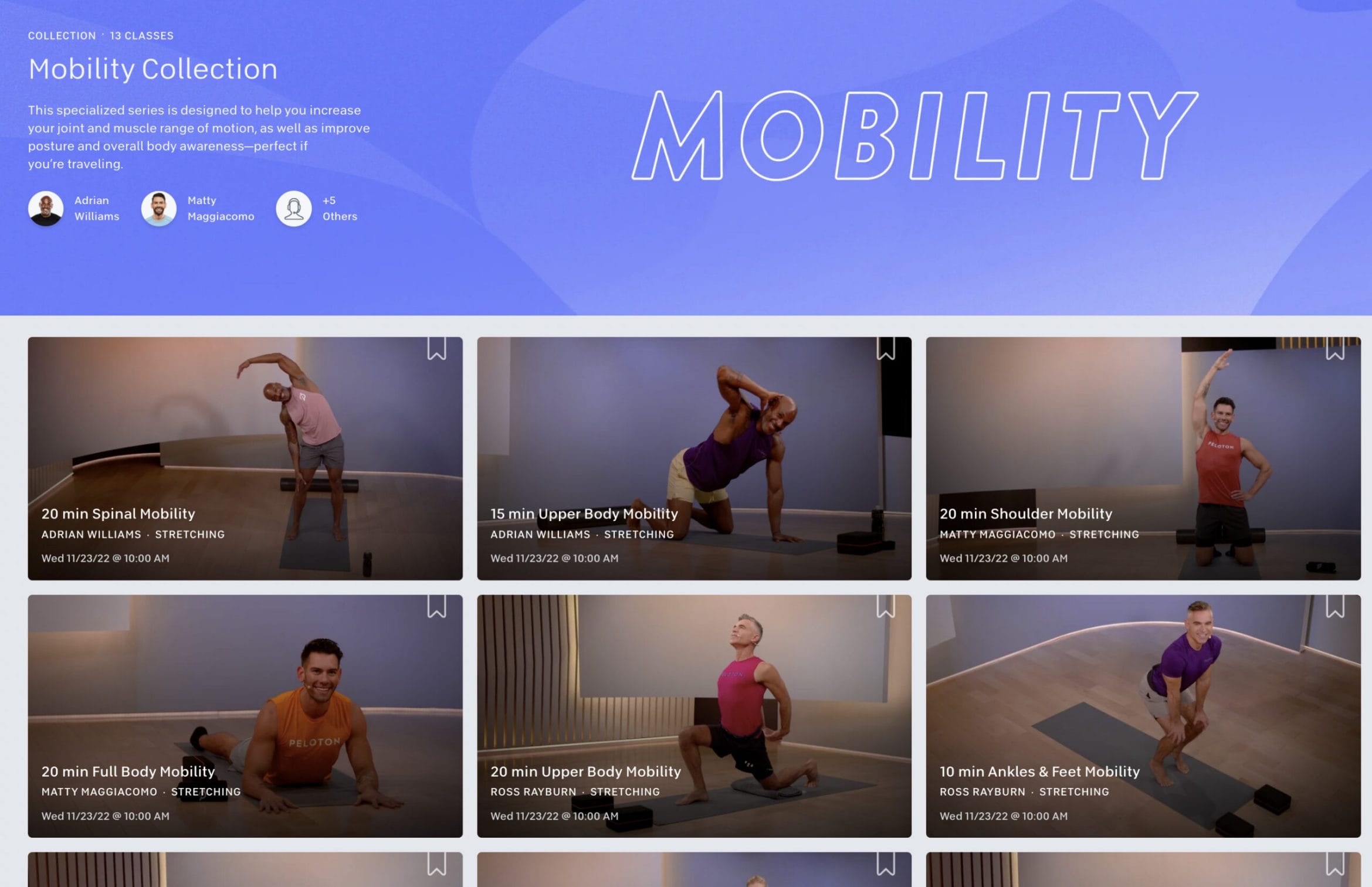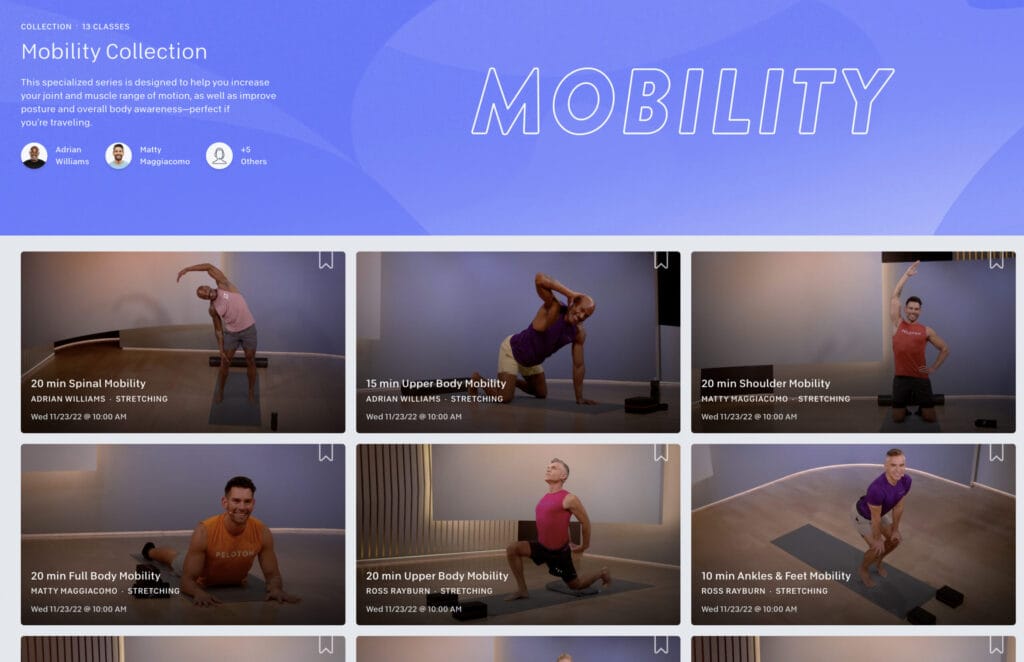 There is no word yet how often Peloton might add new mobility classes – but we'll be sure to provide updates if and when they do. All of these mobility classes are considered stretches on the Peloton platform. For some reason, the classes are currently only appearing in the collection and not in the general on-demand library. Peloton's mobility classes are led by Adrian Williams, Matty Maggiacomo, Ross Rayburn, Rebecca Kennedy, Hannah Corbin, Logan Aldridge, and Andy Speer.
Below you'll find a list of the Peloton mobility classes available:
List of Peloton Mobility Classes
At time of publishing, there does not appear to be a special badge for these classes.
This wasn't the only new drop from Peloton today – there was also a brand new "5K Pace Setter" collection & classes that were released this morning.
Will you be trying out one of Peloton's new mobility classes?
---
Want to be sure to never miss any Peloton news? Sign up for our newsletter and get all the latest Peloton updates & Peloton rumors sent directly to your inbox.