Peloton instructor Robin Arzón has welcomed her second child! Baby boy Atlas Sage was born on Sunday, July 16 and weighed in at 8.1 lbs. Robin shared the news via Instagram:
Welcome Atlas Sage! ✨ Born 7/16/23 at 8.1 lbs, we have been soaking up the newborn snuggles. We are so in love with this baby boy! Athena is the best big sister. Baby and I are healthy and our family feels complete.
The name Atlas Sage is rooted in symbolic strength and resilience. "Atlas" is also a reminder of the power of exploration and discovery. We chose "Sage" to invite wisdom, equanimity and healing.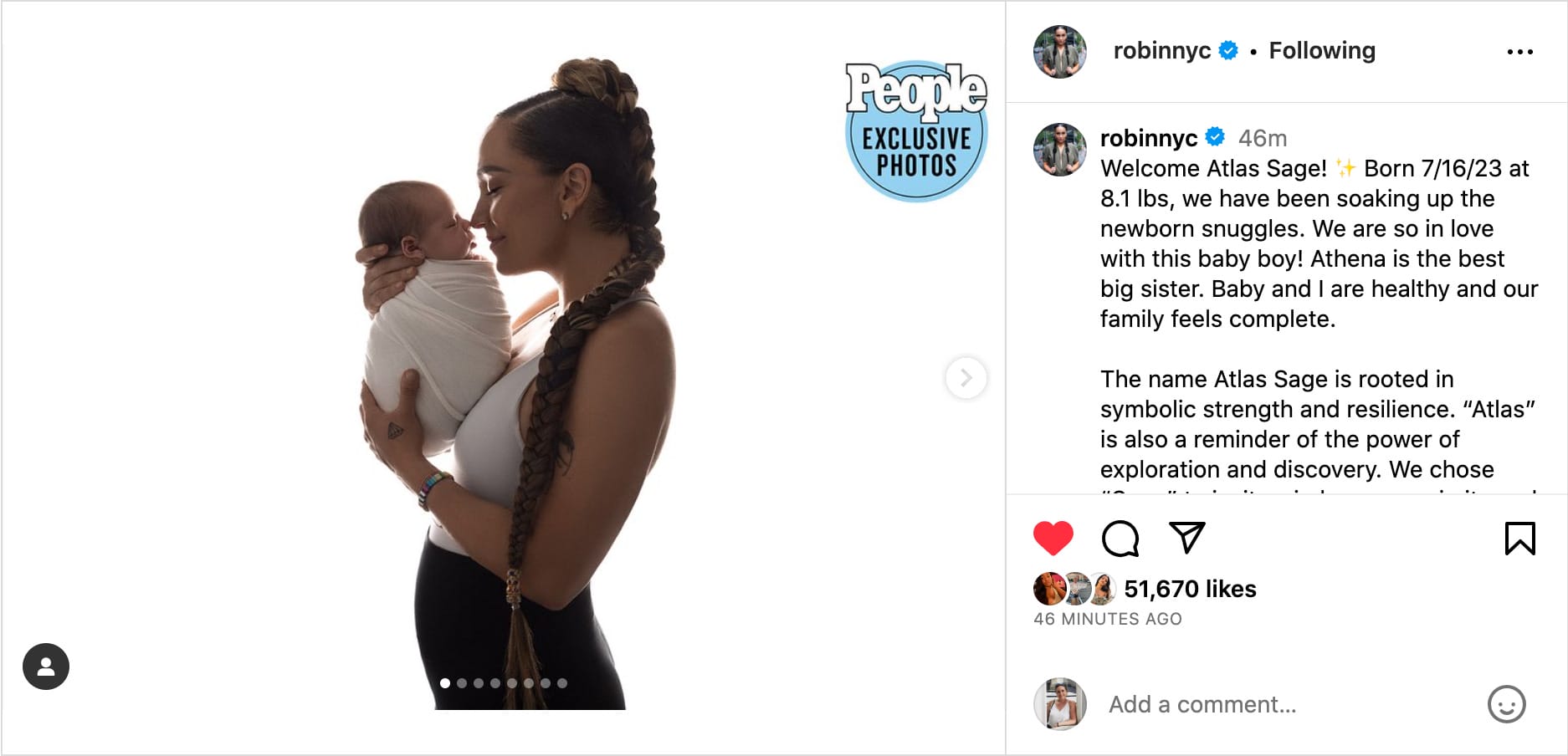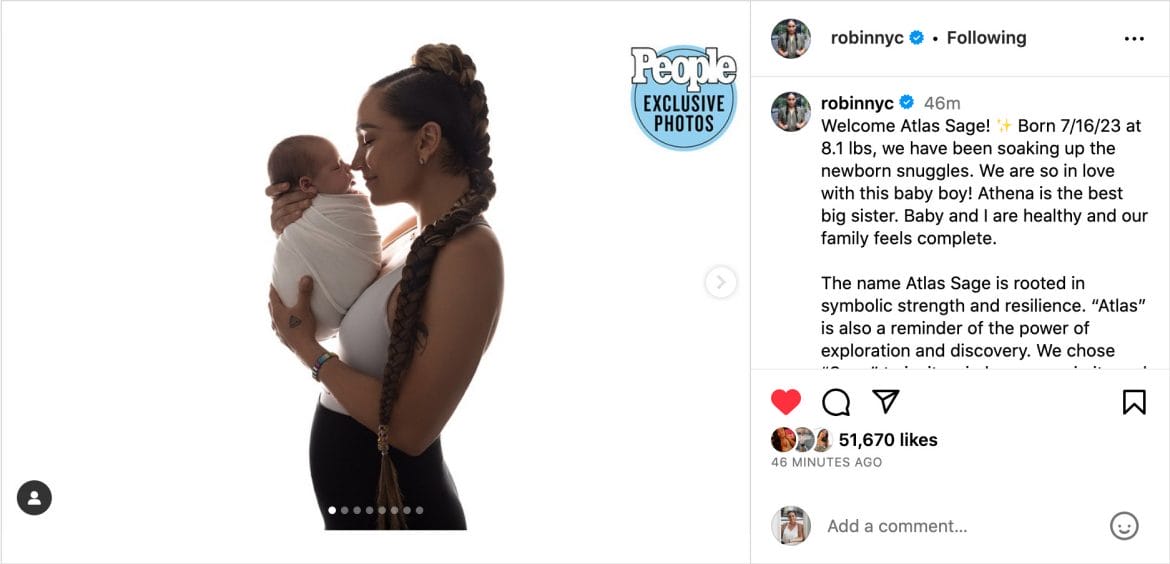 Robin and her husband Drew Butler also provided exclusive photos and an interview to People, in which they share details about the first few weeks at home:
"Our family feels complete! I marvel at Athena and Atlas now that I'm a mom of two. Even though there's natural chaos, I feel deeply anchored in this chapter of my life. It feels right," Arzón tells PEOPLE.
"I've been supported by Drew, my mom and my circle, to heal, nourish and invite the energy we want to maintain in our lives. Some nights are late and feel long, but I'm at peace," she continues. "Atlas exudes so much strength and calm. I'm in love."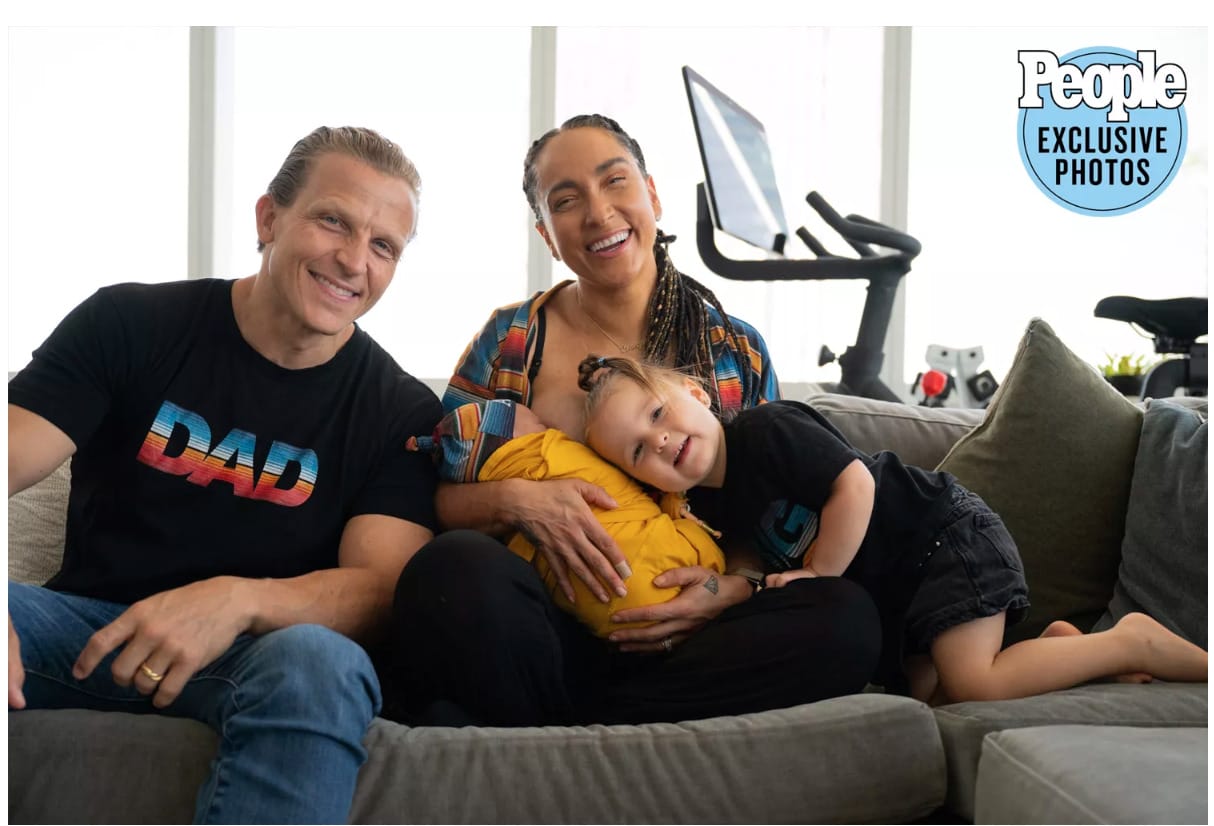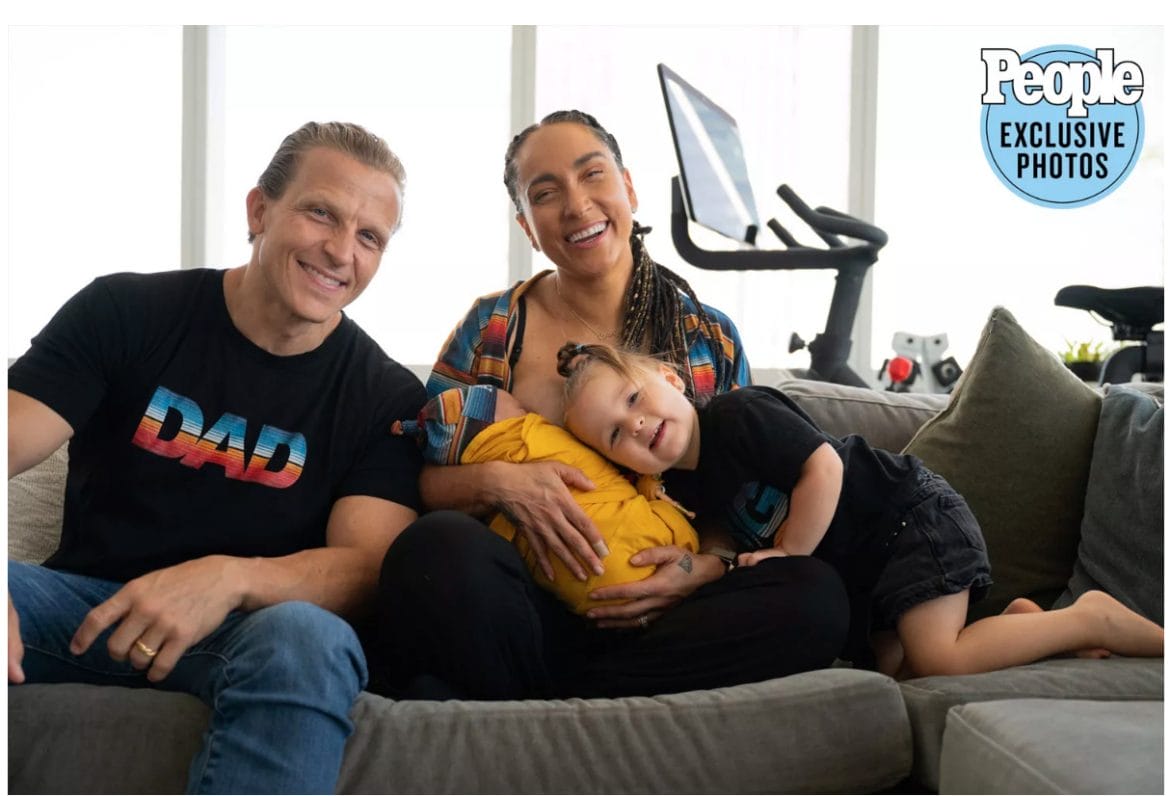 Robin's son Atlas was born just one day after Jess King's second child "Iza," who was born on July 15!
Robin announced her second pregnancy earlier this year. Her first child, Athena, was born in 2021 and Robin announced the pregnancy during a live Peloton class in September 2020.
Robin's last live class before beginning maternity leave was a 30 minute Pop Walk on June 30, during which Drew and Athena made a special appearance. Robin will return to Peloton in the fall, but there will be a steady flow of on-demand content released until then.
Tremendous congratulations to Robin, Drew, and Athena!
---
Want to be sure to never miss any Peloton news? Sign up for our newsletter and get all the latest Peloton updates & Peloton rumors sent directly to your inbox.