Peloton has made a number of updates to the filters under the stretching modality, and has released new mobility classes and foam rolling classes.
First, the filters for "pre- & post-run stretch" are now separated out into two different filter options. Previously you had to view all pre- and post-run stretches at once, but Peloton has added a "pre-run stretch" filter option and a "post-run stretch" filter option so that you can view each class type separately.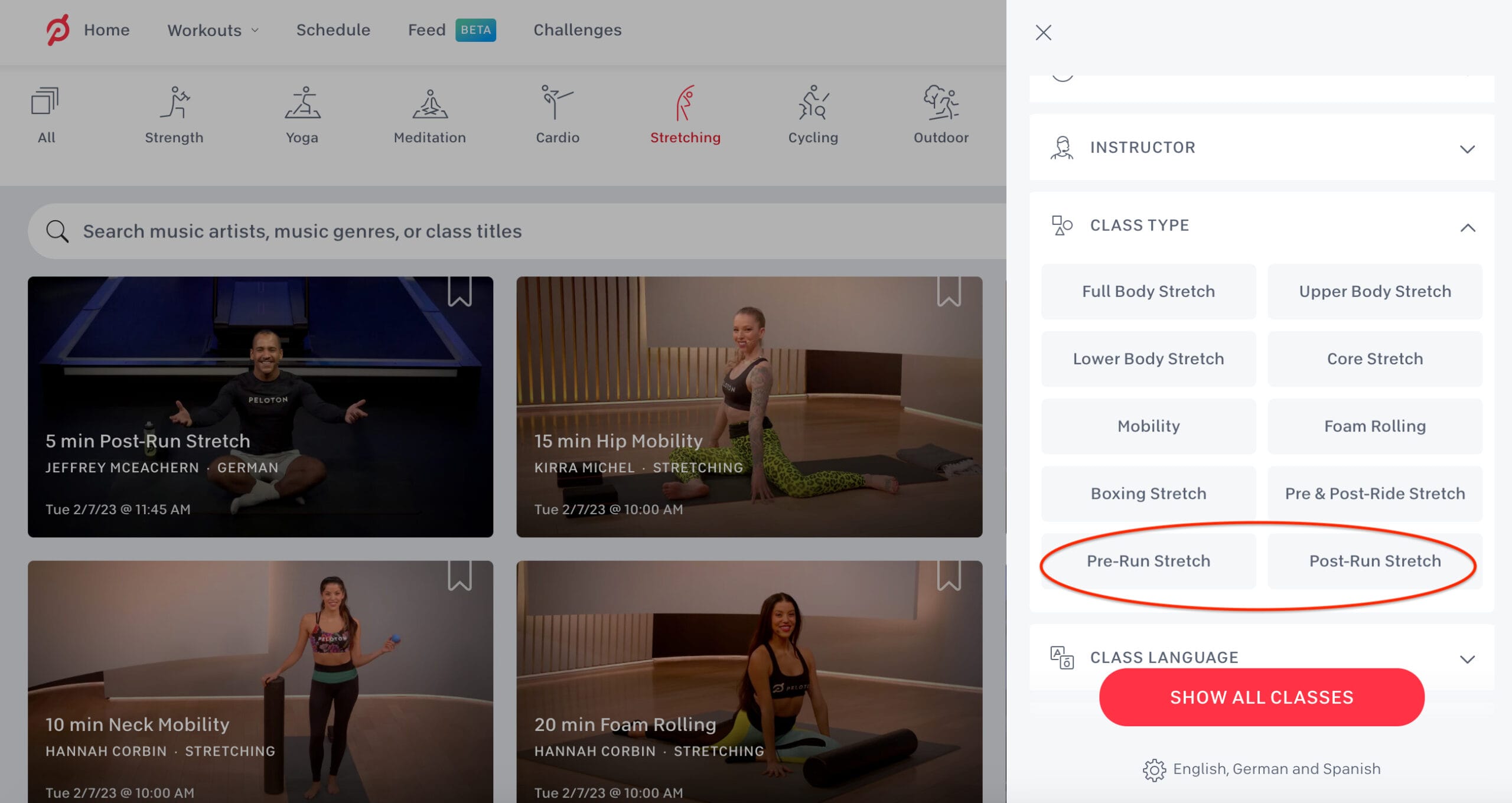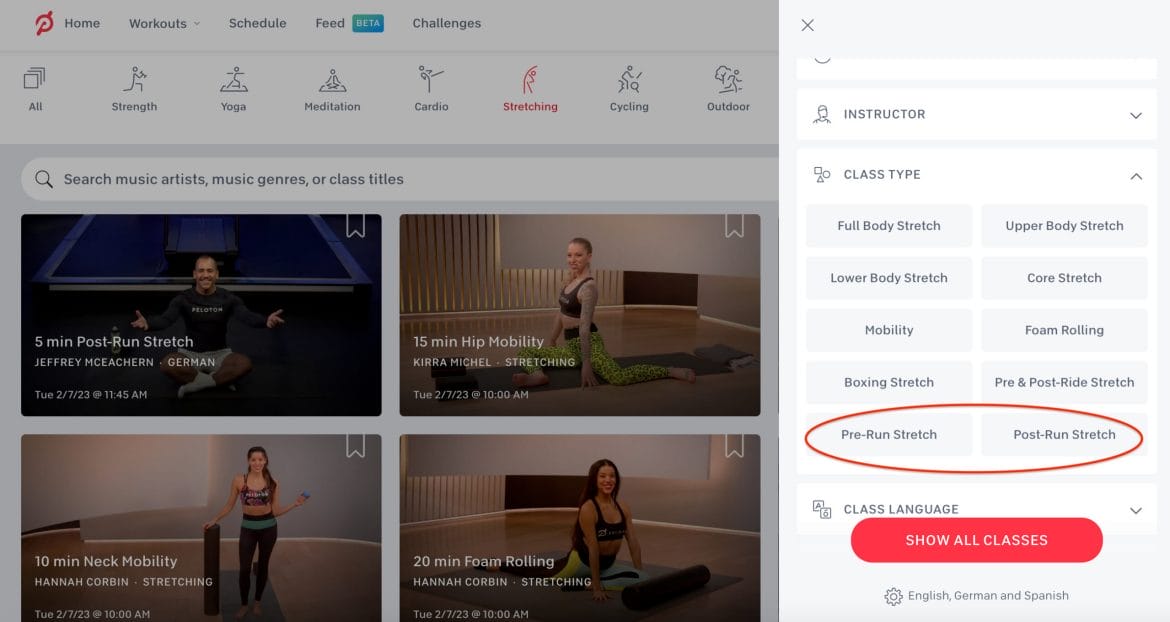 The "pre- & post- ride stretch" filter category is still combined, for now.
Peloton has also added a new filter for "boxing stretch." Previously boxing stretches were stored under the "full body stretch" category, but now they have their own filter option.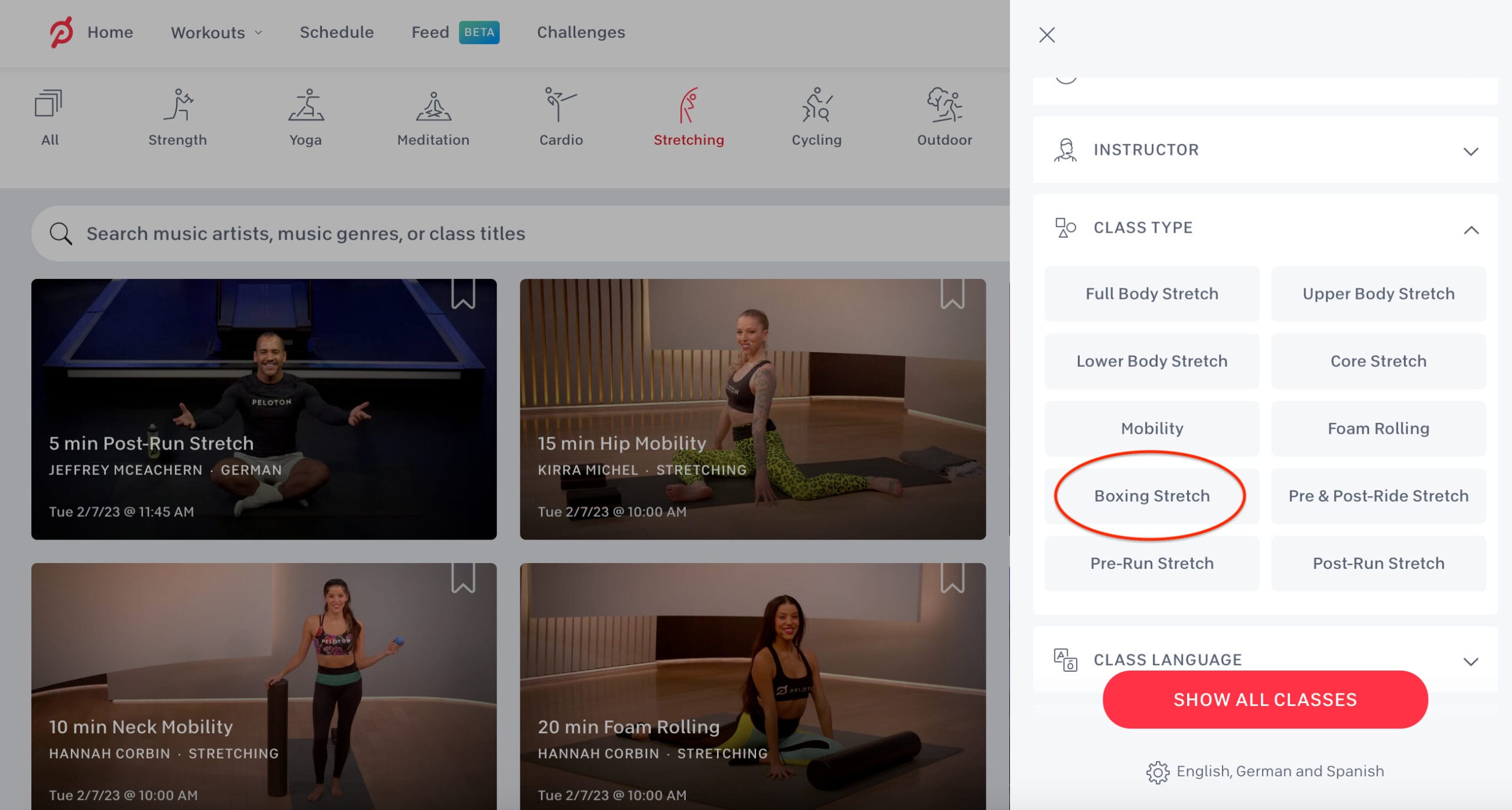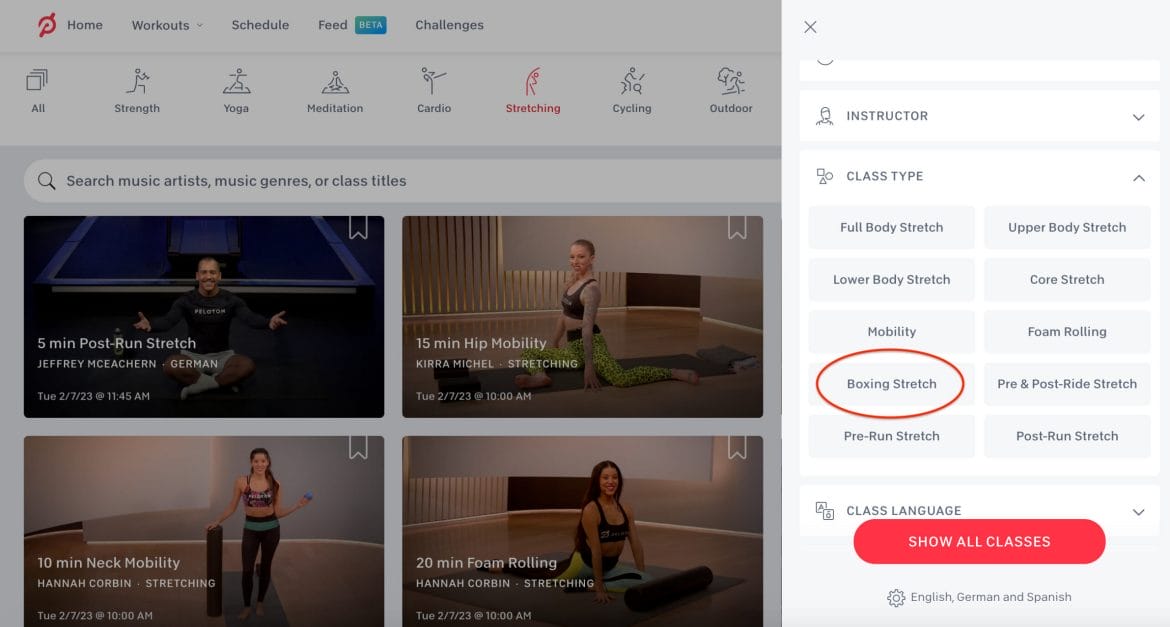 In addition, mobility classes are now visible in the on-demand library under the stretching modality. When the Peloton mobility classes were first released last year, they were only viewable within the dedicated Mobility Collection. Now they appear in the on-demand library like a regular class.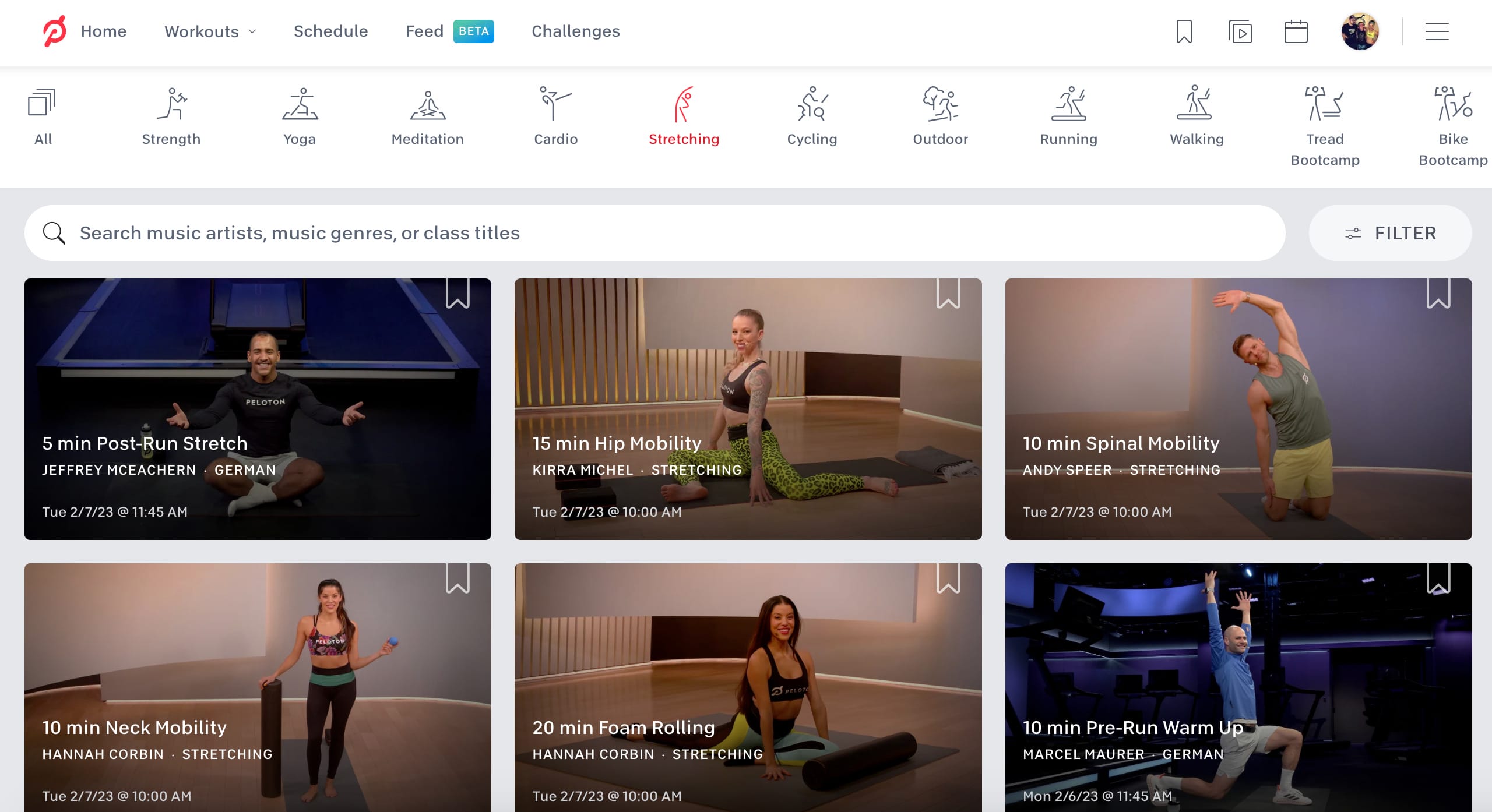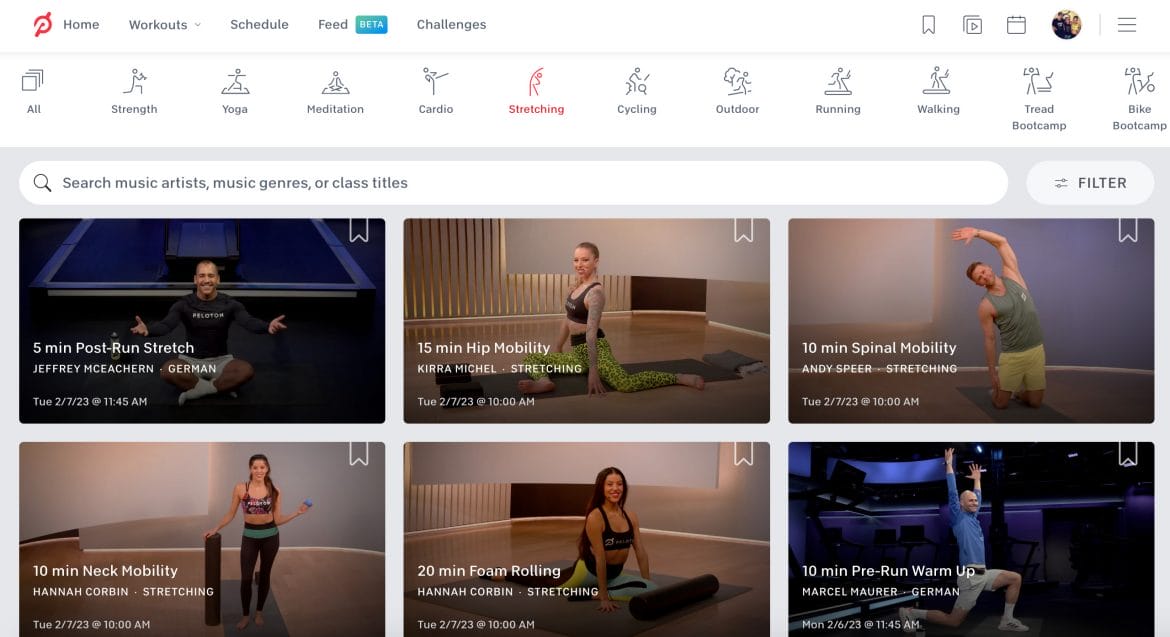 Peloton has also added a specific filter for "mobility" so that they are easily identified within the stretching library.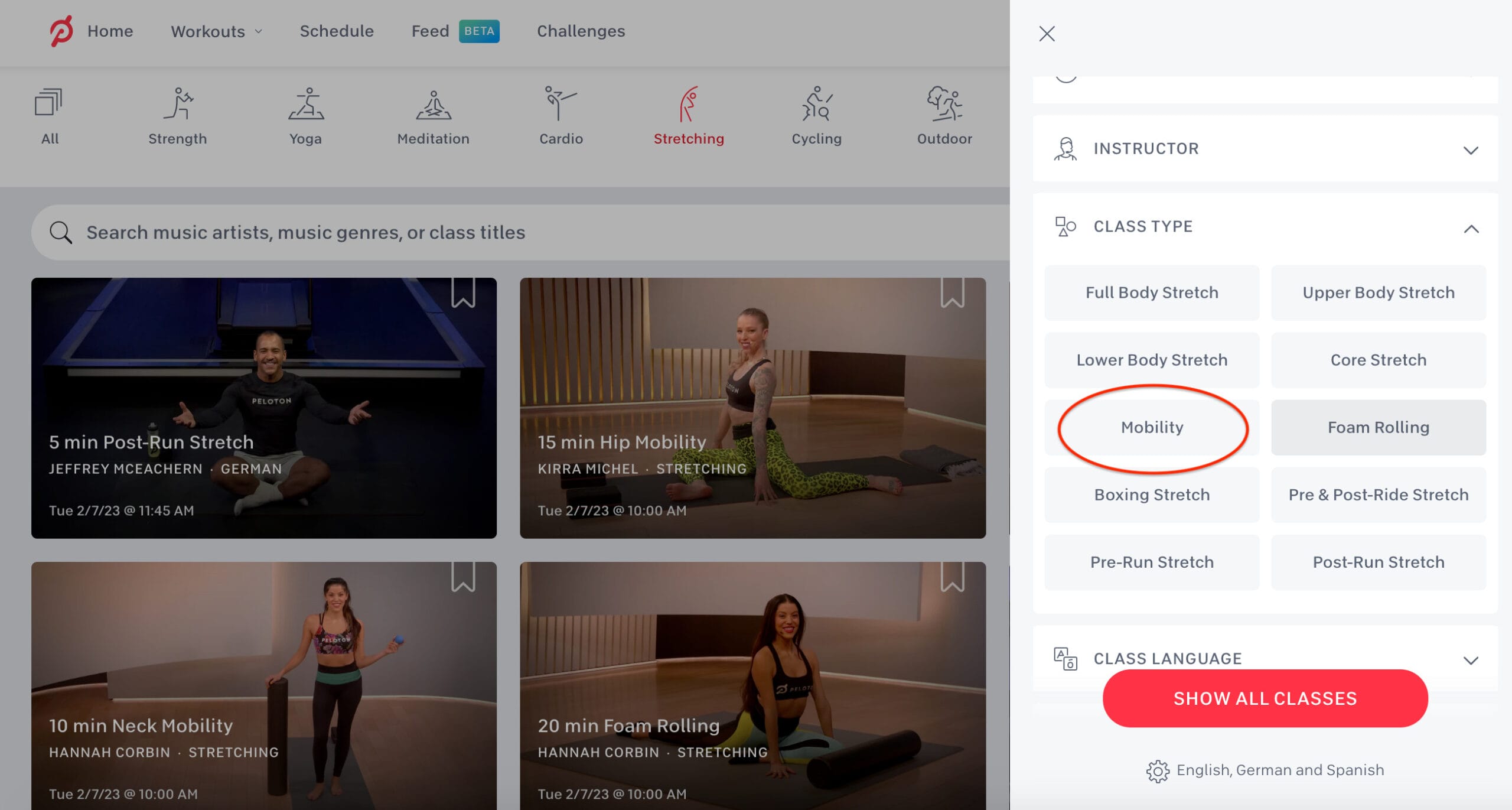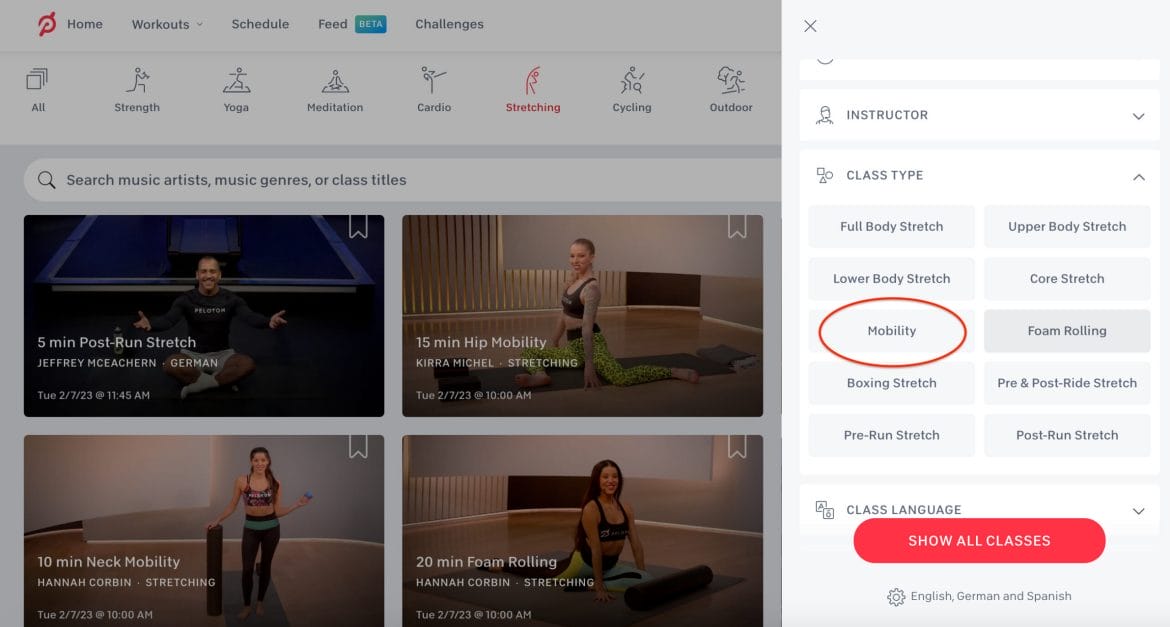 Along with these updates Peloton released three new mobility classes and a new foam rolling class. There are two classes with Hannah Marie Corbin (foam rolling and neck mobility); one class with Andy Speer (spinal mobility); and one class with Kirra Michel (hip mobility).
You can always find a list of Peloton's foam rolling classes on our site.
Will these new stretching filters and mobility class updates be helpful to you moving forward?
---
Want to be sure to never miss any Peloton news? Sign up for our newsletter and get all the latest Peloton updates & Peloton rumors sent directly to your inbox.