We have received an anonymous tip that Peloton is quietly conducting some market research around two potential new Peloton strength products. As always, note that the existence of these surveys does not guarantee these products will ever come to market, or represent the final products that the customer would see if they are released. Part of the research being done appears to be around pricing for the Peloton strength products – so Peloton might be sending different versions of the survey with different prices shown to help them figure out their pricing. We'll describe the two devices below and the current names being used for them – note that high resolution images were not included in the survey, just the low resolution ones embedded below.
Peloton Focus Strength Device
The first Peloton strength device being surveyed is being called the "Peloton Focus". This appears to be the strength product codenamed "Peloton Tiger" we reported about in May. The Peloton Focus is described as a device that can transform your TV into a home gym with innovative camera technologies.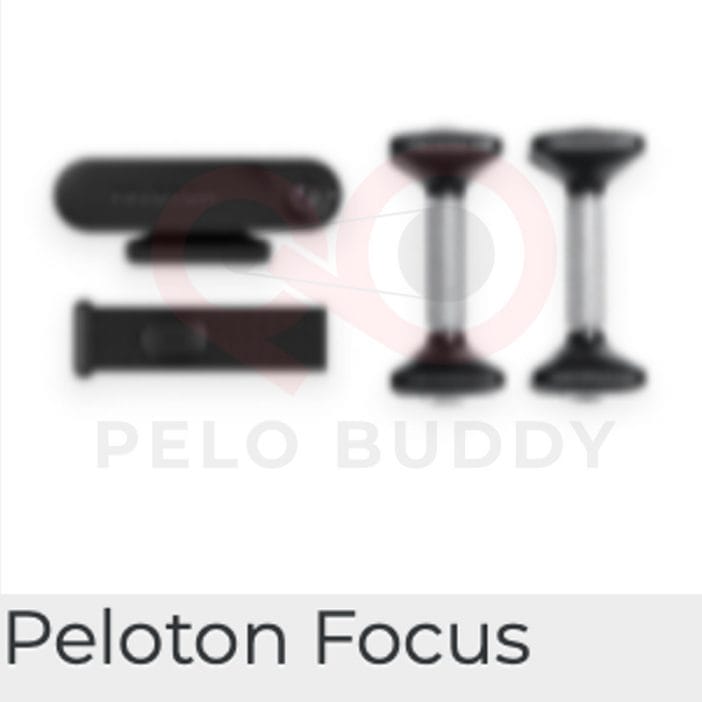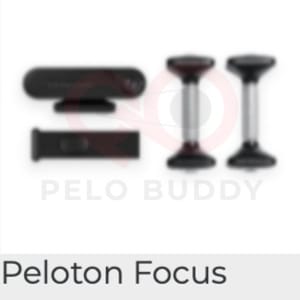 As stated in our previous report, this device is rumored to be able to "provide instant feedback on customers' workouts", as well as being "equipped with software that will assess customers' form and movements." The Peloton Focus might look & function like the Microsoft Kinect that was available for the XBOX. Another way to think about it might be a Peloton-branded camera that sits on top of your existing TV. You'd connected it via a HDMI cable, where it could then show you workouts to do through the TV, but process data from the camera in order to show you real time feedback, form suggestions, or maybe even count your reps for you.
One potential price point asked about for the Peloton Focus strength device is $699 (including shipping). This may or may not include a set of weights & resistance bands as well. There wouldn't necessarily be a full assembly & setup like the Tread & Bike has. The survey points out that the Peloton Focus would be considered part of the Peloton Digital membership, so only require the $12.99/month Peloton Digital membership.
Peloton Platform Strength Device
The second Peloton strength device being surveyed is being called the "Peloton Platform" – and this would be a more traditional connected-fitness weight lifting experience. The survey describes the Peloton Platform strength product as transforming your TV into a weight bench for every home for an efficient full-body workout.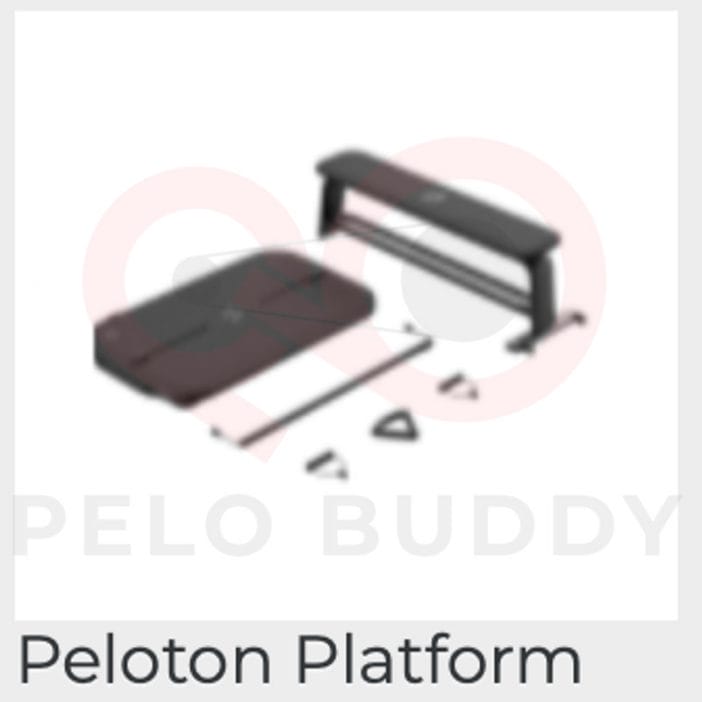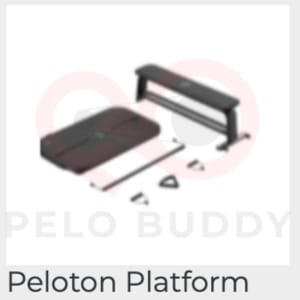 The survey didn't explicitly clarify how this would work. From the picture, there are two possible ways this device would work. The first is it might function like Tonal, where it mounts to the wall, and you interact with the device there.
However, the picture and device name – "Platform" – might seem to imply that this would sit on the ground (like an actual platform). A rope might come out of the device via a pulley, and you would attach different handles or bars to use during your workout – and users could change handles as the workout called for it. The picture shows a barbell, handles, and a weight bench that might come with the Peloton Platform. This might function similar to the "Go Arena" device – which you can see a demo of here on Instagram or embedded below:
The surveyed price for the Peloton Platform imply it might cost nearly $3,000, but would include in-home delivery & assembly. The Platform would also require the full Peloton All-Access membership at $39.99/month. However, this would be considered a different product line than the Bike or Tread. This means that you would be able to have the Bike, Tread, and Platform all for the same $39.99/month membership cost.
Peloton's CEO John Foley has previously stated that Peloton researches many items in their R&D labs (in fact, earlier this year a reporter spotted a rower in one of those R&D labs) – and that Peloton plans to win strength. In the September 2020 earnings call, John Foley said the following:
We're clearly going to win cardio. And so strength is an important vertical for us to put a flag down on. Clearly, if you're going to move all of your fitness programming into the home, strength is another compliment to your cardio we need to win"
In May, Foley also teased new hardware coming in the next year, although he did not specify what it would be. He had mentioned the "fiscal year '22 roadmap, when we plan to introduce new hardware."
Peloton most recently just introduced their first two "strength-focused" instructors – Callie & Rad.
Would you be interested in either of these devices if they were released?
---
Want to be sure to never miss any Peloton news? Sign up for our newsletter and get all the latest Peloton updates & Peloton rumors sent directly to your inbox.