Last week, Peloton hosted their Q32021 earnings call. Most of the call was dedicated to discussing the recently announced Tread & Tread+ recall – including some initial guidance being given on new classes, timeline for relaunch, and more.
Peloton's CEO John Foley did take a minute to reiterate that even with the current recall, he is still excited about the future of the company. In doing so, he shared that the current plan is for new Peloton products & hardware to be launched in the next fiscal year – sometime from July 1 2021 to June 30, 2022.
There were two different times during the call new Peloton products were alluded to. The most clear reference when he was giving final thoughts in his prepared statements before opening the call to questions. He stated (emphasis ours):
We will continue to innovate for our member community. And we're particularly excited about our fiscal year '22 roadmap, when we plan to introduce new hardware, software features, languages and content and all the goal of providing the most comprehensive connected fitness and digital membership experiences in the world and driving ever increasing engagement among our members.
Again, as a reminder, Peloton's 2022 fiscal year runs from July 1 2021 through June 30, 2022.
Earlier in the call, John Foley also alluded to there being major innovation from Peloton in the next year from a hardware perspective:
Member reception of these announcements has been great, and we're hard at work building more features to motivate and delight our member community. In fact, from a hardware, software and content standpoint, we've never been more excited about our future road map. Fiscal year [2022] is going to be a year of major innovation for us.
What hasn't been hinted at officially yet is whether the next product will be the long-rumored Peloton rower, a Peloton strength device (Tonal competitor), or something else altogether. However, there have been multiple signs that one of these devices could be the next to be launched.
Earlier this year, Fortune magazine spotted what may have been a Peloton Rower in a R&D lab.
John Foley was also directly asked about a rower or strength machine in a recent interview in March, to which his reply was "Uhhhh…… Those are good guesses. I can't confirm or deny. We're having fun. Fitness is a fun category. You can imagine some of the things we're working on."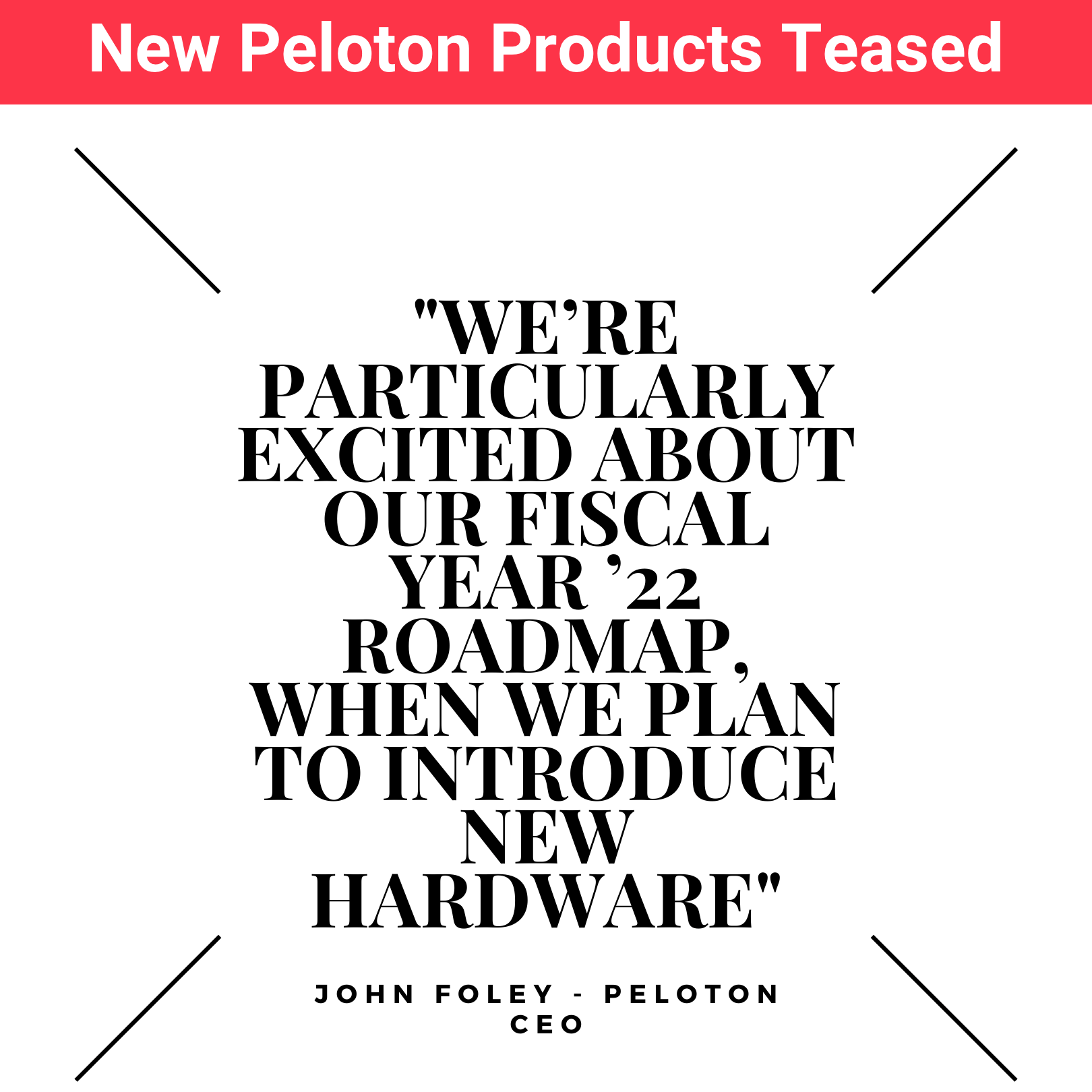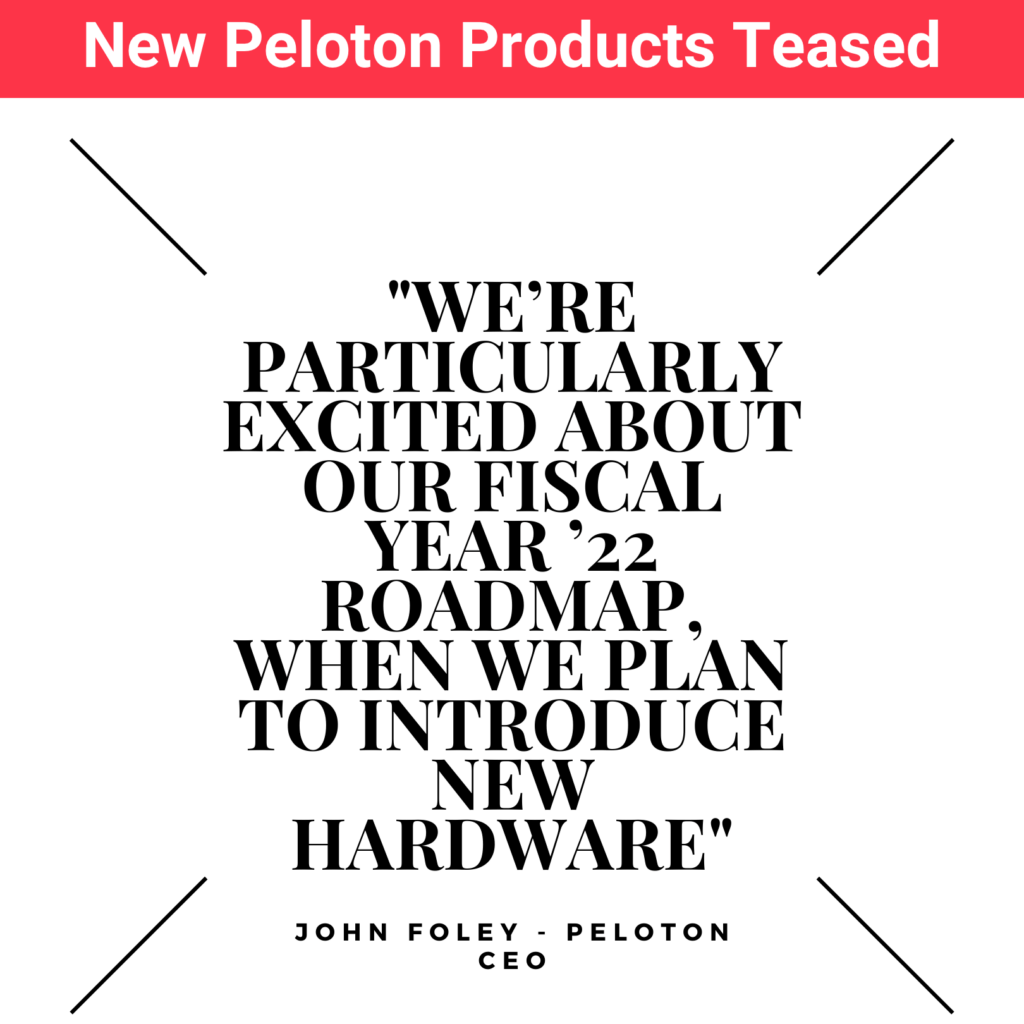 ---
Want to be sure to never miss any Peloton news? Sign up for our newsletter and get all the latest Peloton updates & Peloton rumors sent directly to your inbox.