Late last night, the New York Post reported that anonymous sources have told them that Peloton is "quietly testing a new device called The Tiger".
The report shares a little information about what Peloton's Tiger device looks like and can do:
The handheld gadget, about the size of an old Sony Walkman, can be attached to a TV or computer and provides instant feedback on customers' workouts, said a source close to the company.


It was not clear what sort of workouts Peloton would be offering, but The Tiger is equipped with software that will assess customers' form and movements.


There is also a cover that slides over the lens when it's not in use, presumably so customers don't feel like they are being watched.
It's possible that this new Tiger product is why Peloton acquired the Otari Studio team last year. They were developing the Otari Mat – which was designed with a HD screen, which would have an AI camera with "with Live AI Pose Feedback." That camera would capture & analyze your form for each activity, and could also count your reps. They were also working on a feature so that the feedback would be presented in your instructors voice. All of this technology sounds like it would likely be a part in something like the Tiger device – though Peloton might have decided to drop the HD screen in favor of you plugging a smaller device into a screen you already own in the house.
Assuming the report is true – this new Peloton Tiger device could be the rumored Peloton strength device. There has been a lot of speculation around whether Peloton would try to launch a true Tonal competitor – or instead compete in some other way in the strength area. If the Tiger is Peloton's foray into strength, it would be a lower cost device than Tonal, possibly allowing it to get into a lot more homes. Peloton's CEO John Foley has stated before that there were a couple of different avenues Peloton could take to compete in the area of strength – and it didn't necessary require as much hardware as Tonal (although that was an option and you can be sure there are products that look like that in the R&D lab!) John Foley spoke a little more in detail about the different approaches Peloton could take towards strength in this February interview.
It's worth noting that at this time it isn't clear what class types the Tiger would apply to – it could also potentially be used to give feedback on your running or cycling form.
However, the Peloton Tiger product could work with some of the existing strength class types Peloton already has. If you don't have a Tiger, you take the class like normal. If you do have a Tiger device, the device could then automatically track your reps for you in an AMRAP, as well as provide form feedback. Think of it similar to the new Auto-Follow feature on the Bike+ – the class still works if you have the original Bike, you just get additional benefits & features if you are using the Bike+.
Additionally, if Peloton were to roll out boxing classes (which we recently reported Peloton is actively surveying members about), the Tiger could provide feedback on your boxing form.
If you're asking "What about the Peloton Rower I thought they were working on?" – they are reported to still be actively working on the Peloton rowing machine as well. In February a reporter spotted a rower in a Peloton R&D lab.
The NY Post reports that the Tiger would likely not be revealed or officially announced until the 4th quarter of this year. When reached for comment by the NY Post, a Peloton spokesperson stated "While our R&D team is always working on ideas, we have no new products to announce at this time"
You can read the full report here.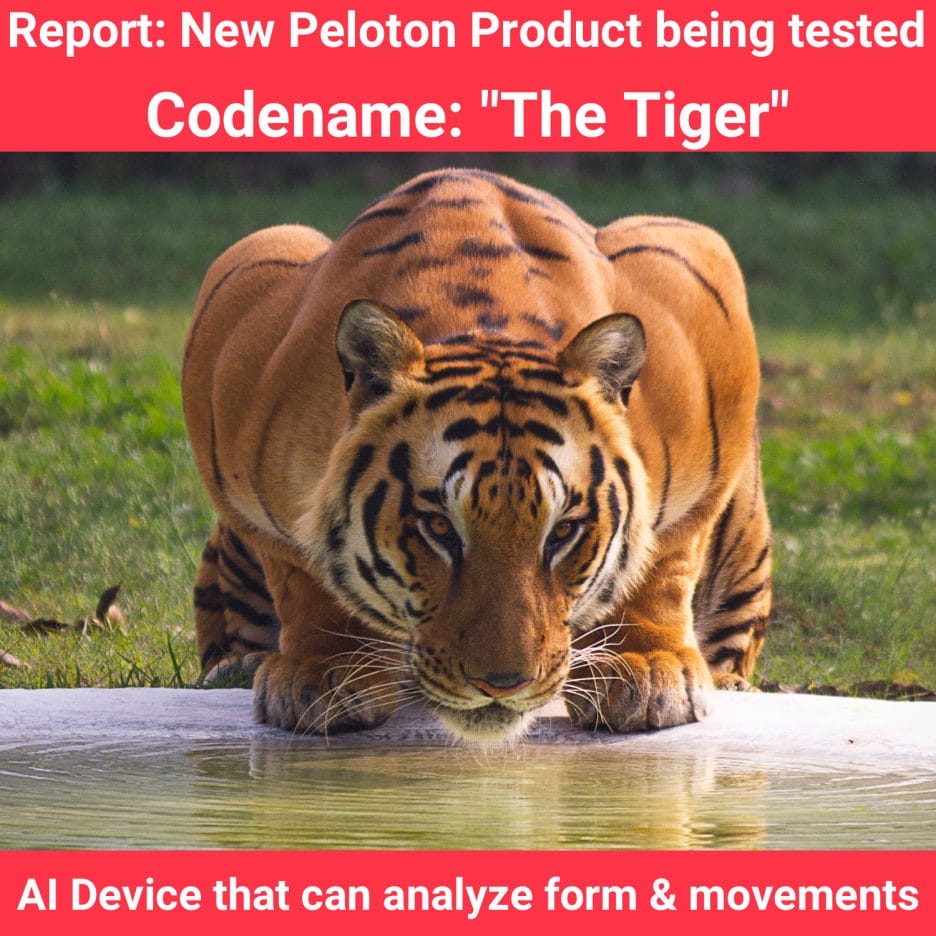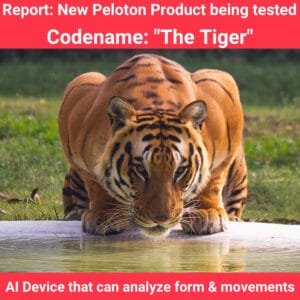 ---
Want to be sure to never miss any Peloton news? Sign up for our newsletter and get all the latest Peloton updates & Peloton rumors sent directly to your inbox.