Update – The Taylor Swift Midnights artist series was officially announced November 25th.
Taylor Swift fans will be thrilled to learn that Peloton will hold a Taylor Swift Midnights class series. Though not yet officially announced, instructor Olivia Amato shared that she recorded a core class for the series in her Extra 10: Intervals Ride that dropped on demand this morning. As the song "Karma" from Midnights was playing in the background, Olivia stated:
Check out my Taylor Swift Midnight's core class, so much fun. I love this album, it's my favorite album that she's dropped to this day.
You can see the moment from class here on YouTube, or embedded below:
Extra 10 classes are pre-recorded and then dropped straight to the on demand library. A new set of Extra 10 classes were added today, including this class from Olivia. This is not the first time an instructor has mentioned something in a pre-recorded class that still had not been announced by the time the class became available on demand – which happened with an adidas partnership as well
This would be the third installment of Peloton's ongoing collaboration with Swift. After weeks of hints, the Taylor Swift (Red: Taylor's Version) artist series launched on Christmas Day 2022. In September Peloton released two additional classes featuring the music of Evermore and Folklore. All of the currently available classes can be viewed in the dedicated Peloton collection.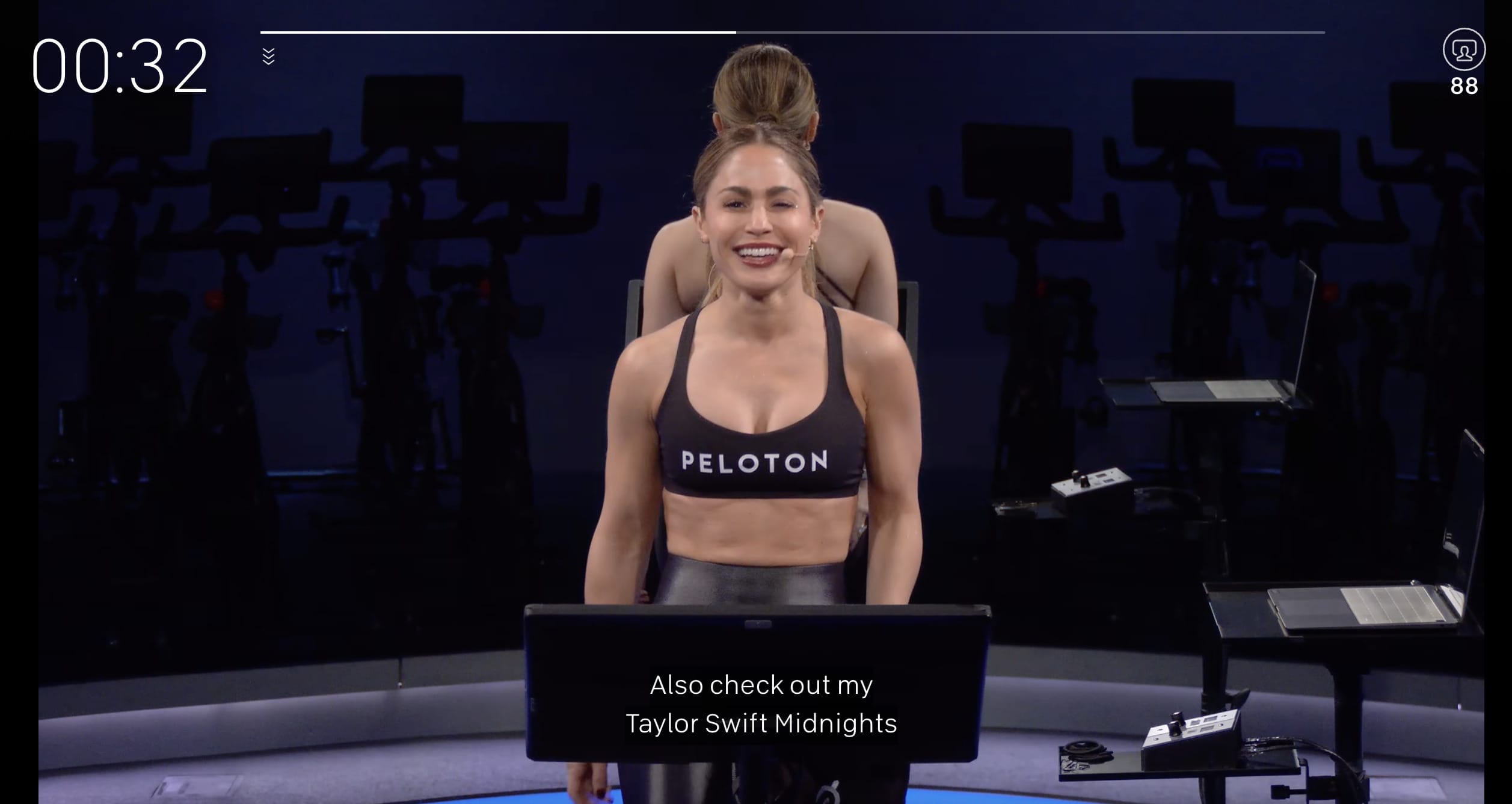 Peloton also held a special "Super Swiftie" flash challenge during the initial artist series launch.
Midnights is Swift's most recent album that was released late last month, and is topping charts and breaking records all around the world. Songs from the album have been appearing quite frequently in Peloton class playlists.
We will share further details about the upcoming Taylor Swift Midnights classes as soon as Peloton makes the official announcement. Are you excited for this upcoming series?
---
Want to be sure to never miss any Peloton news? Sign up for our newsletter and get all the latest Peloton updates & Peloton rumors sent directly to your inbox.