Update 3 – This was officially announced on March 18th, with the on-sale of the apparel starting March 25th.
Update 2 – On Wednesday, March 17th, Cody said on Instagram "I have spent all this morning and yesterday doing press interviews for some very exciting news that I can't wait to share with you tomorrow. So keep your eye out on the @onepeloton and @adidasrunning instagram for more details"
Update – It seems likely that this partnership will launch this week, after Adidas put out a press release last week about the partnership. The Cody ride that revealed the partnership has been updated and now has a release date of March 18, 2021 @ 9:00am ET, and no longer says "DO NOT RELEASE". The only question is now what day this week Peloton will formally announce the partnership & collaboration with adidas. Don't forget you can get a preview of some of the products that will come out of the partnership using this link.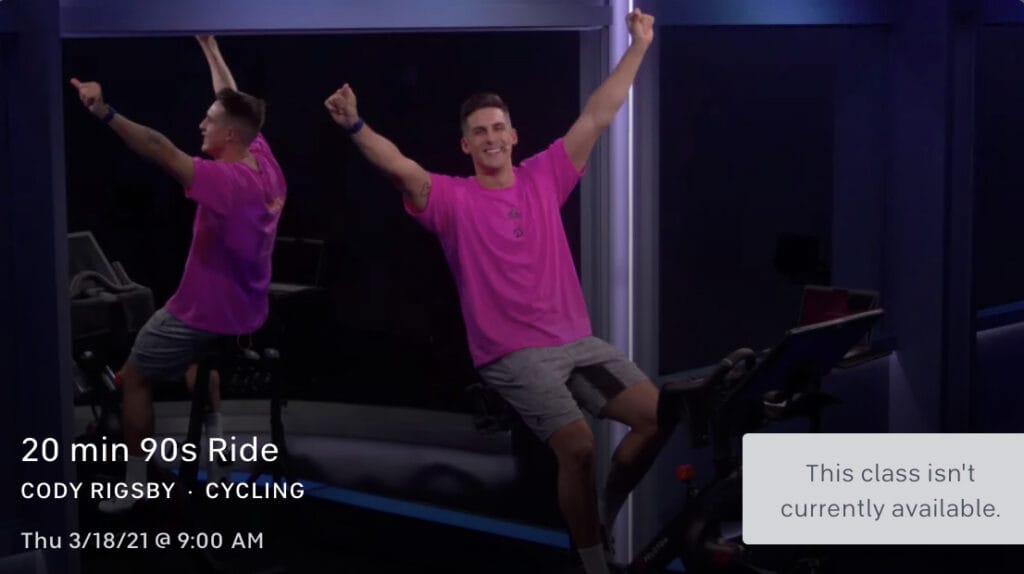 It sounds like Peloton might be launching a new apparel collection soon in partnership with Adidas. The source for this rumor of a Peloton x Adidas apparel drop? A Peloton class by Cody Rigsby. (Update – Adidas put out a press release confirming the partnership, as well as talking about it during an investor day event, but Peloton has yet to confirm it).
On Sunday, a 20 minute Pop Ride with Cody Rigsby showed up straight to on-demand. However, shortly after it showed up in the library, it was taken down. For those who were able to find it again, it mysteriously has a name "DO NOT RELEASE" after it.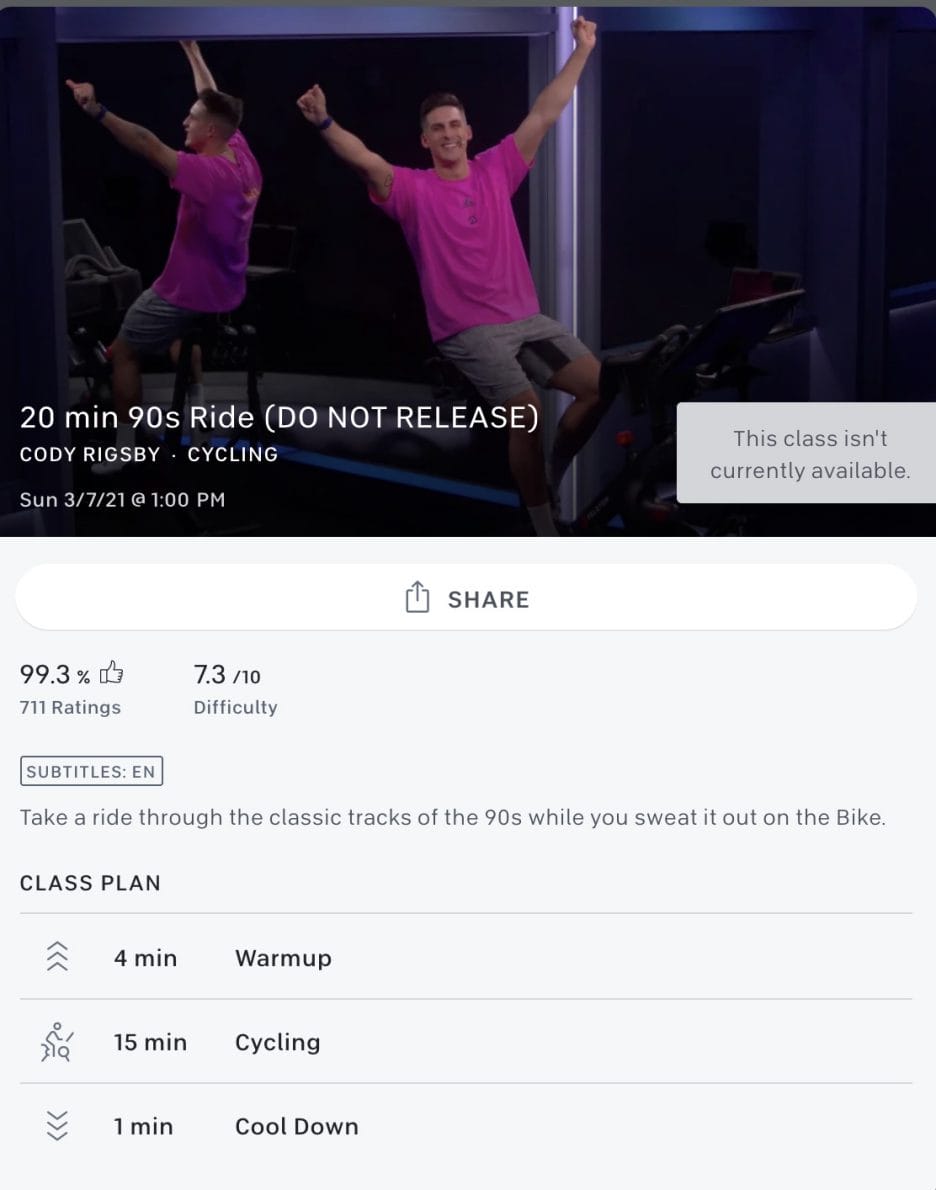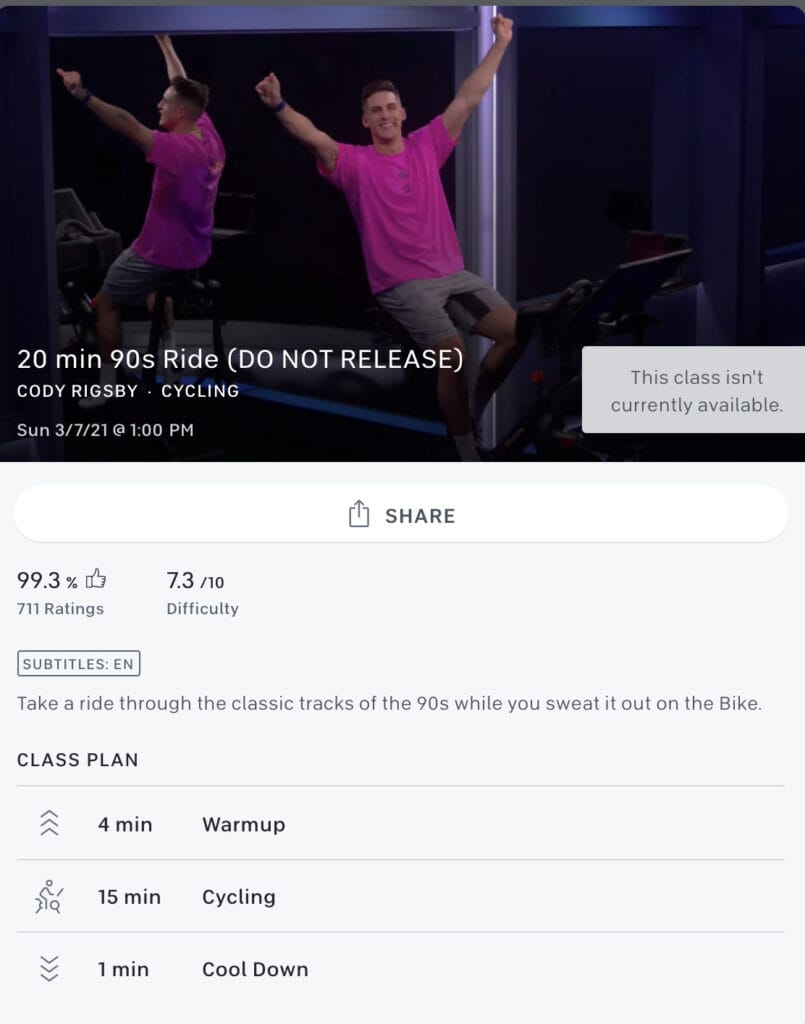 What led to the quick removal of this class? During the ride, Cody teased a new upcoming Adidas x Peloton collection, including the shirt he was wearing
At one point during the ride, he said "This ride is all about (not all about), but is a celebration of the launch of our new adidas x peloton collection. Do you like it? Isn't it cute? Doesn't the pink look good on me? I think so. I think it will look good on you."
Here's a larger image of the preview image, where you can see the Adidas logo on it.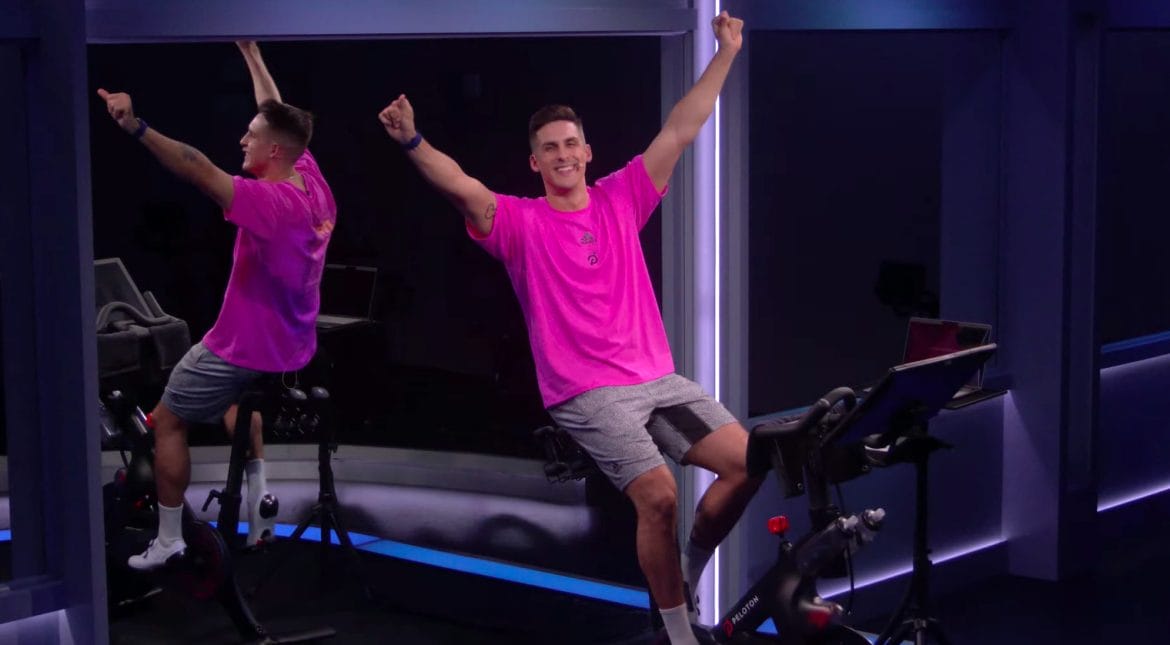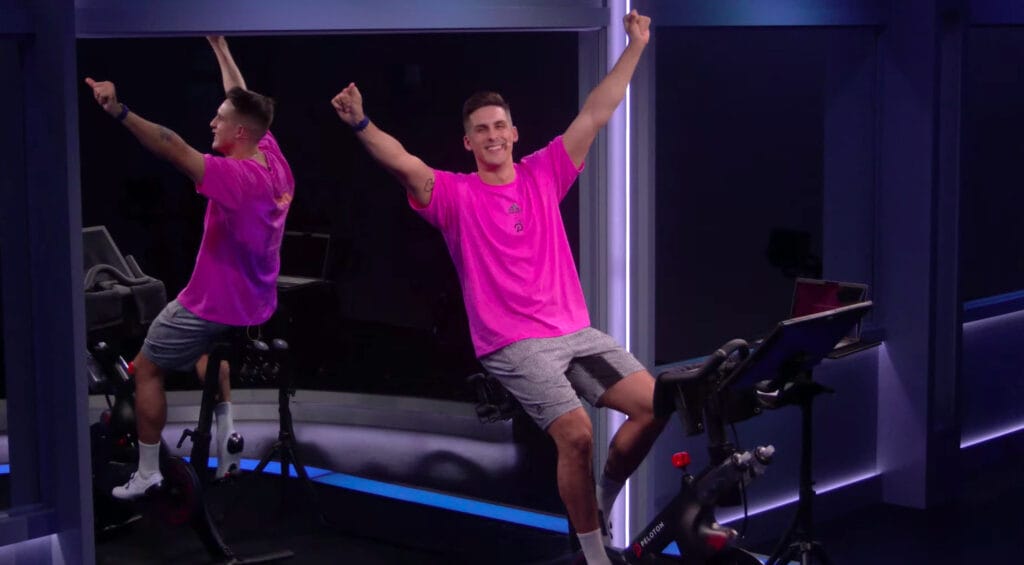 It sounds like Peloton meant to release this class whenever the collection was ready to release, but it accidentally got released early.
That's not all – it looks like we are also able to see a preview of some of the other items in the collection thanks to google. Simply punch "site:footy.com adidas x peloton" into google and change to the images tab, or click this link to head directly to the search.
No word yet on when this release might occur, but we'll be sure to share on social media (follow us on Instagram, Facebook, or Twitter) once we know!
---
Want to be sure to never miss any Peloton news? Sign up for our newsletter and get all the latest Peloton updates & Peloton rumors sent directly to your inbox.