Peloton has launched a new class format called "Extra 10." They shared the news via Instagram earlier this week:
What would you do with an extra 10 minutes?
Introducing 💥EXTRA 10💥—a new class type on the Bike and Tread that jumps right into the work. No warm-up. Tack 'em onto any class to squeeze that last little bit out of your workout.
Add one to your stack today—on demand now!
18 new classes with 18 different instructors are now available on all Peloton platforms.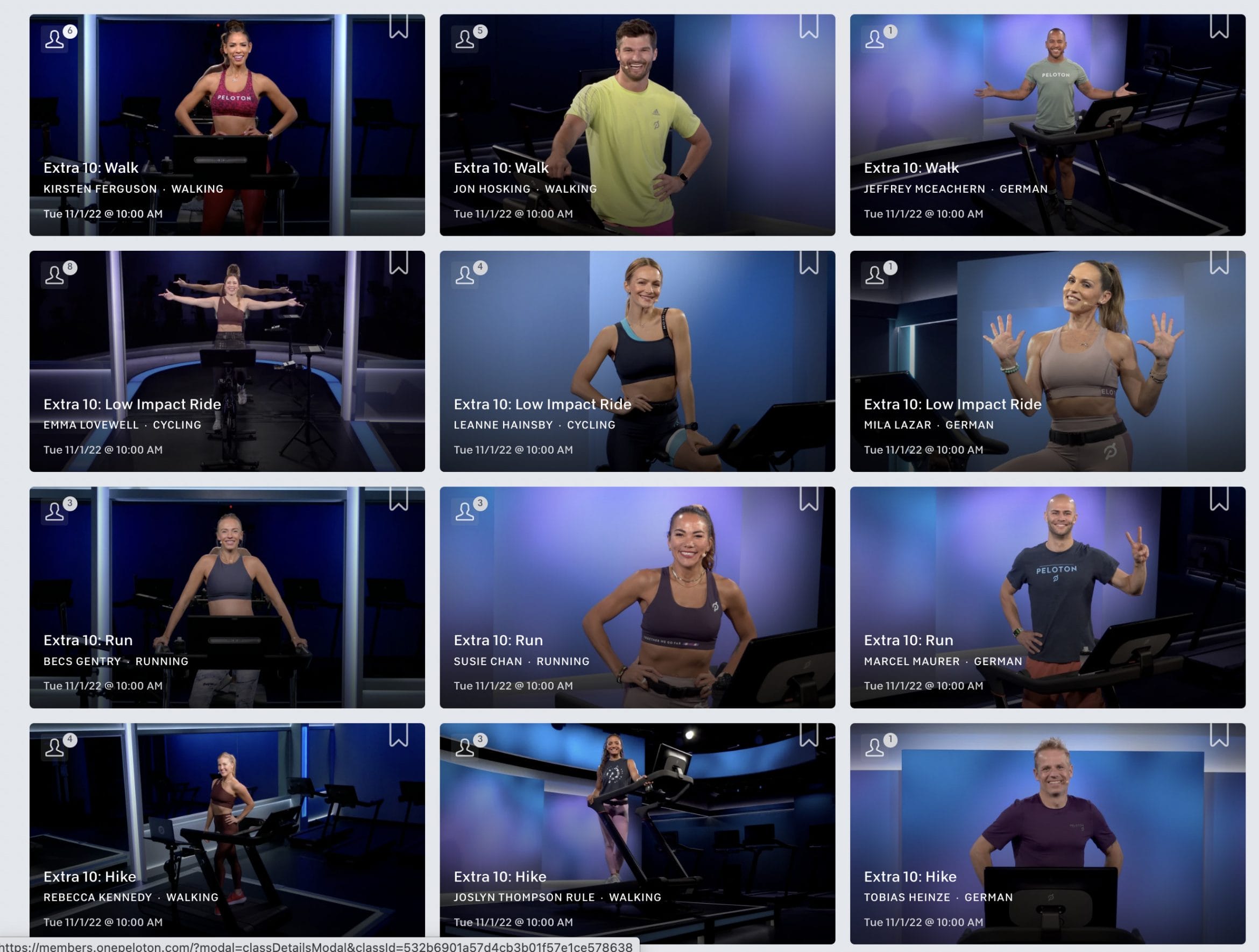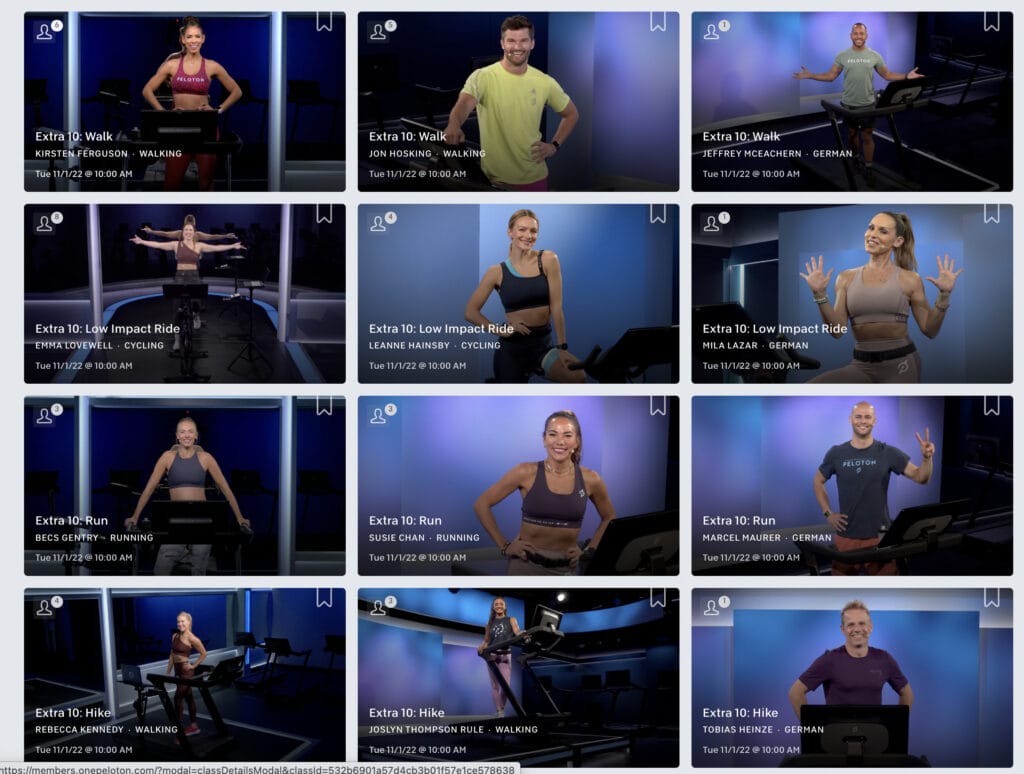 The classes do not contain a warm up, are 10 minutes long each, and are designed to be stacked with another workout. In fact, each class contains a warning, stating:
This Extra 10 class should only be taken after you have properly warmed up in a prior class with a full workout or warm up. Extra 10 classes are meant to be supplementary to your workout as they do not contain a warm up.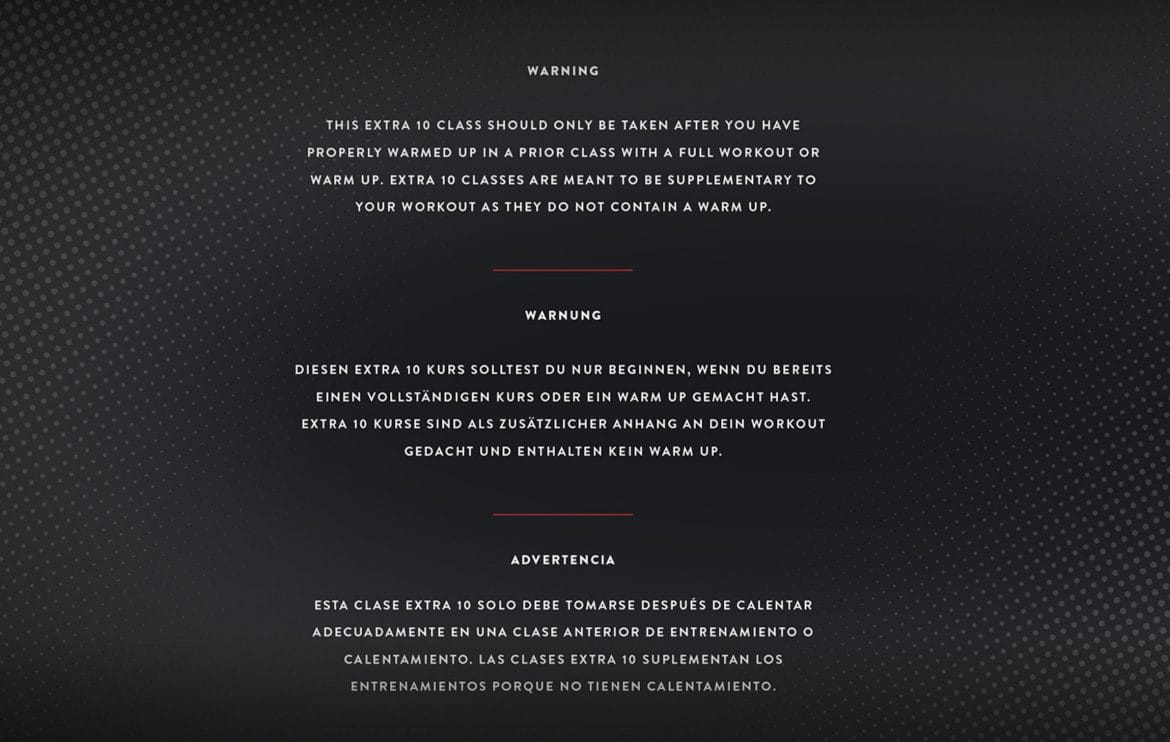 There are a number of workout formats represented across the classes. The rides include climbs, low impact, and intervals; while the runs include walks, runs, and hikes.
Peloton has also released a new collection specifically for the Extra 10 classes. The official description reads:
Reached the end of your workout and could go for more? Find an Extra 10 class from this collection, stack it with any workout and watch your annual minutes climb.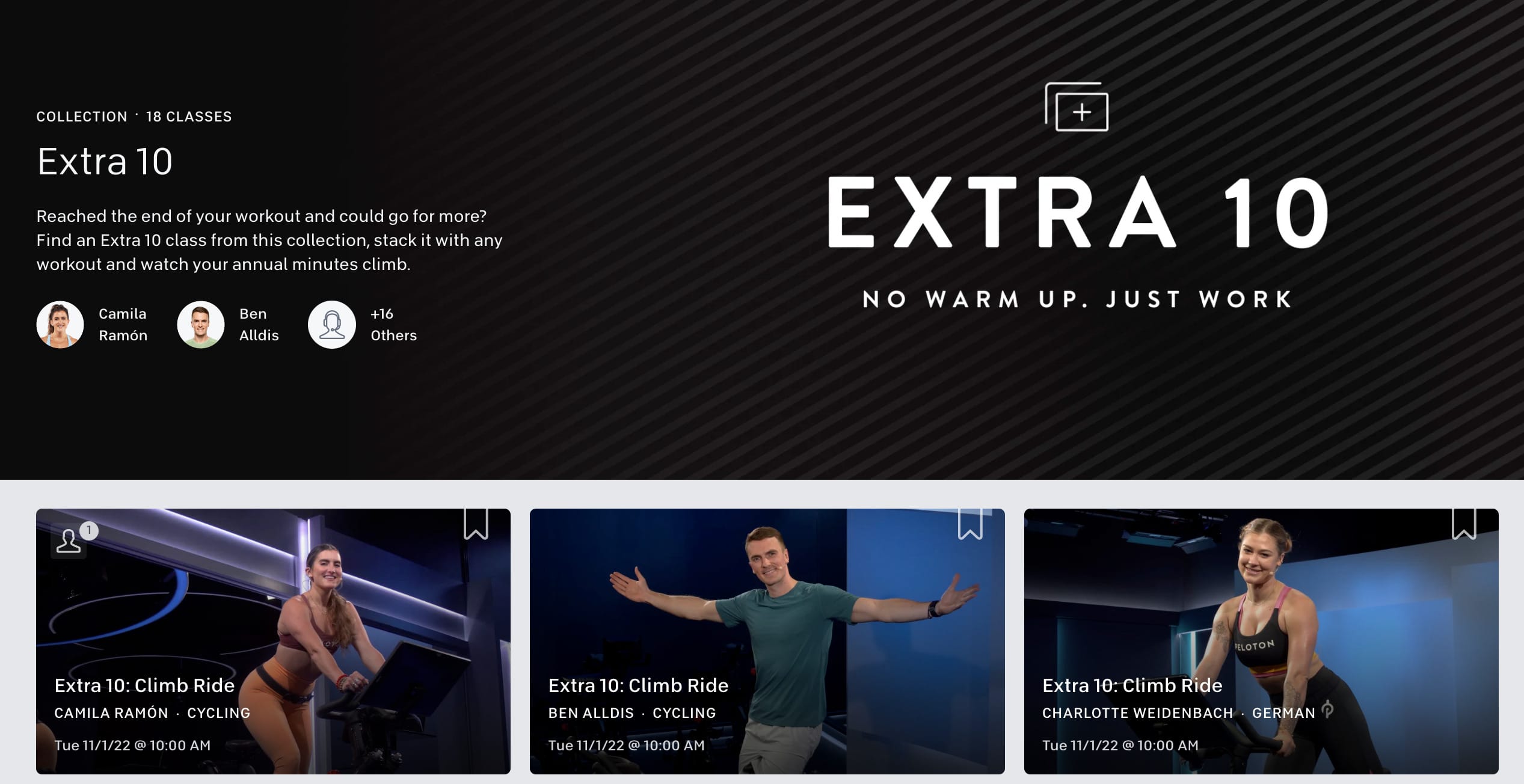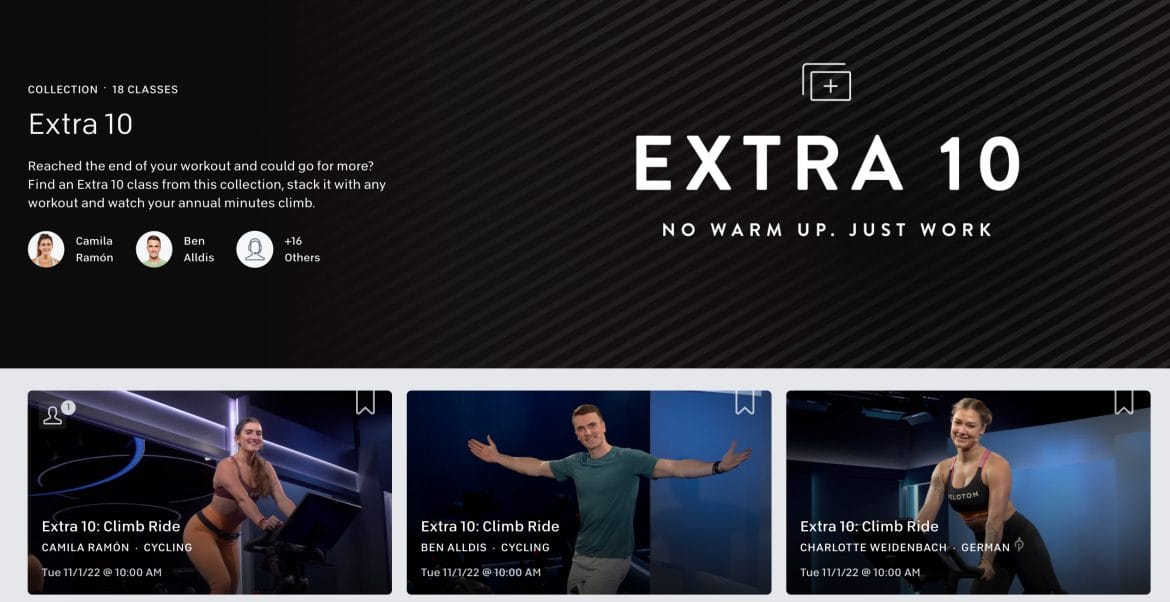 For those wondering, there is not a special badge available for taking an Extra 10 class. Peloton released a similar class series around the holidays last year called "Stacking Stuffers" – it will be interesting to see if the Extra 10 content is a replacement for Stacking Stuffers, or if those classes make a return this year as well.
You can find all of the currently available Extra 10 classes in the dedicated Peloton collection. Robin Arzón shared in her Instagram stories that she has an Extra 10 class coming out soon, so it appears Peloton will be adding to this collection in the future.
Will you be adding this new content to your workout regimen?
---
Want to be sure to never miss any Peloton news? Sign up for our newsletter and get all the latest Peloton updates & Peloton rumors sent directly to your inbox.